Washington Redskins star quarterback Robert Griffin III married his college sweetheart, Rebecca Liddicoat, on Saturday in Denver, near his spouse's hometown of Boulder, Colorado.
The location was disclosed by Mike Klis of The Denver Post, and two-time Emmy Award-winning reporter Dryol Joyner posted a photo of Griffin and Liddicoat as they prepared to tie the knot: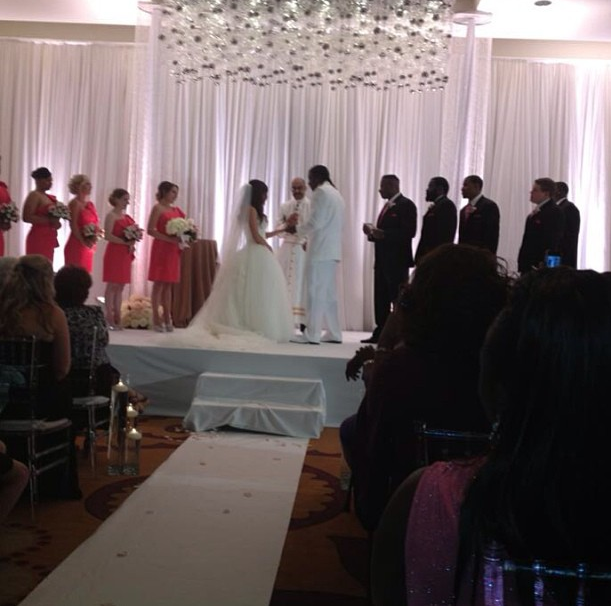 The 23-year-old signal-caller chose the Denver area out of respect for his bride, but there were unique football ties involved.
Redskins head coach Mike Shanahan coached the Denver Broncos to two Super Bowls, and he found himself back in the Denver area to support his QB on this wonderful occasion.
Griffin's profile inevitably caused the Internet to be flooded with photos from the wedding, but they were all in good fun.
RGIII was on Twitter throughout the day. Usually articulate and elaborate in the public eye, the 140 characters and sheer excitement kept his thoughts succinct when he described his feelings:
The easiest way to say It......BIG DAY!

— Robert Griffin III (@RGIII) July 6, 2013
He also retweeted several of the many congratulations that poured in for him—including this one from ESPN's NFL Twitter:
Congrats to @Redskins QB @RGIII and his new wife Rebecca on their wedding today.

— NFL on ESPN (@ESPNNFL) July 6, 2013
Baylor head coach Art Briles oversaw Griffin's development into a Heisman Trophy winner in college and was in attendance. Briles tweeted a photo with several of his former players and Griffin's teammates, as well as an exclusive shot with the man of the hour:
Hangin with Baylor NFL players at RG3's wedding! pic.twitter.com/yyYj99fWvS

— Coach Art Briles (@CoachArtBriles) July 7, 2013
NFL Rookie of the Year - Heisman Trophy Winner - most importantly Baylor QB. RG3's wedding! pic.twitter.com/aeyMl4wUNx

— Coach Art Briles (@CoachArtBriles) July 7, 2013
Briles was spotted with Shanahan as well, per Baylor's official football Twitter page:
Baylor's @CoachArtBriles and @BUDREW chat with @Redskins coach Mike Shanahan at @RGIII wedding. #sicem #RG3 pic.twitter.com/FidHJUWy70

— Baylor Football (@BUFootball) July 7, 2013
Ex-Bears running back Ike Williams served as one of the best men at the wedding, and he was thankful for receiving that honor:
Congratulations To My Brother @RGIII On Tying The Knott It Was Truly An Honor To Be One Of Your Best Man I Love You Bro

— Ike Williams (@I_Williams4) July 7, 2013
Quarterbacks often take care of the sometimes unheralded men who protect them, and for Griffin, that was no exception even on this day. Redskins offensive lineman Chris Chester tweeted his gratefulness for Griffin seating the O-line and fullbacks at the bar:
S/O to @RGIII for seating the O-line and FB's ( @EricKettani ) by the bar. Congrats buddy pic.twitter.com/sSFvpZGlju

— Chris Chester (@chesterchris66) July 7, 2013
Renowned radio personality Rock Newman was also among the notable attendees, and he snapped several pictures. The following photo reveals the scene before the bride and groom made things official: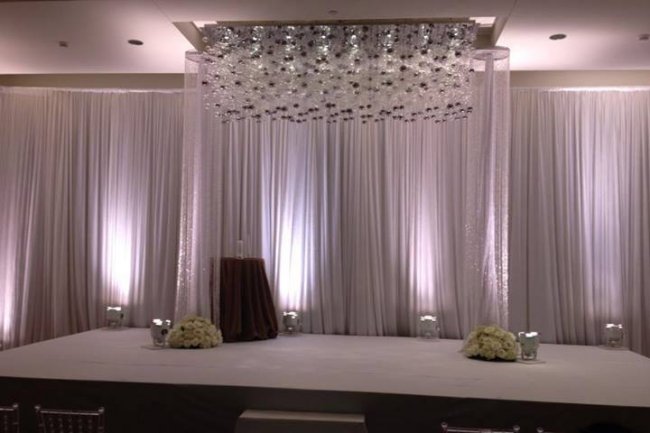 He then snapped a picture very similar to Joyner's when the ceremony was underway: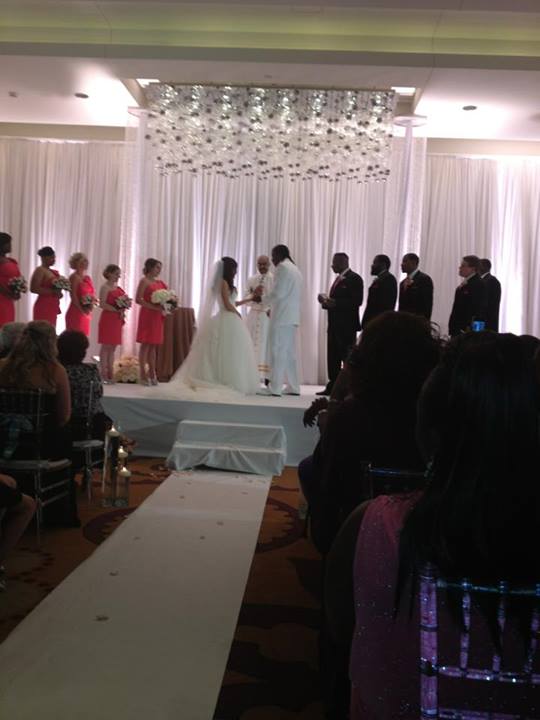 Newman's own wife got a picture with Shanahan: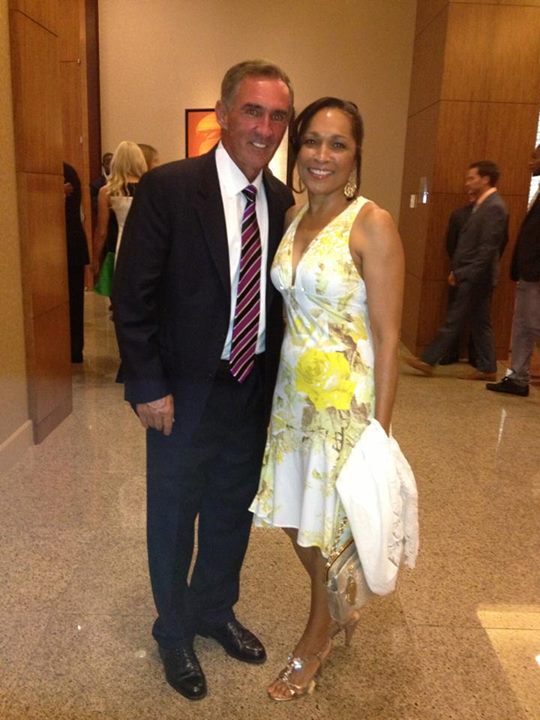 Newman also got a picture of
RGIII
's first dance with
Rebecca
and a dance with his mother, Jackie: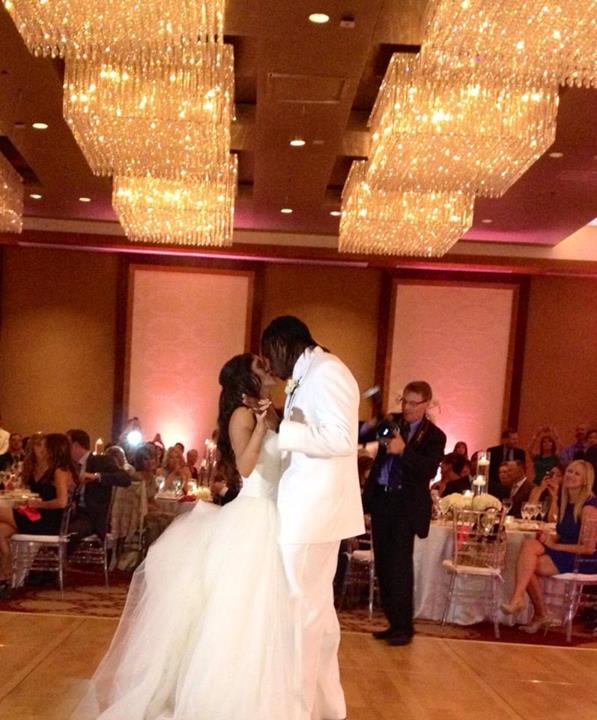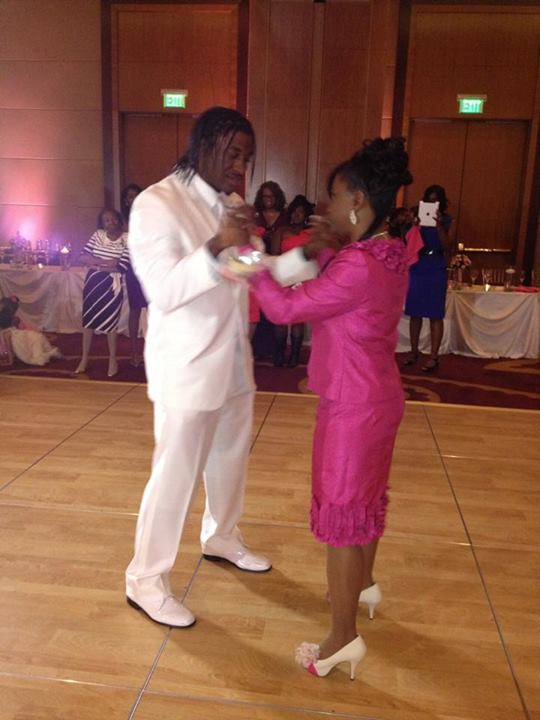 It has been quite a past couple of years for Robert Griffin III. He followed up his Heisman Trophy-winning final campaign at Baylor with a magnificent NFL rookie season in 2012. Away from the gridiron, though, Saturday marks what has to be the most important day of his life to date.