2013 All-Star Roster: Most Undeserving Selections from This Season's Roster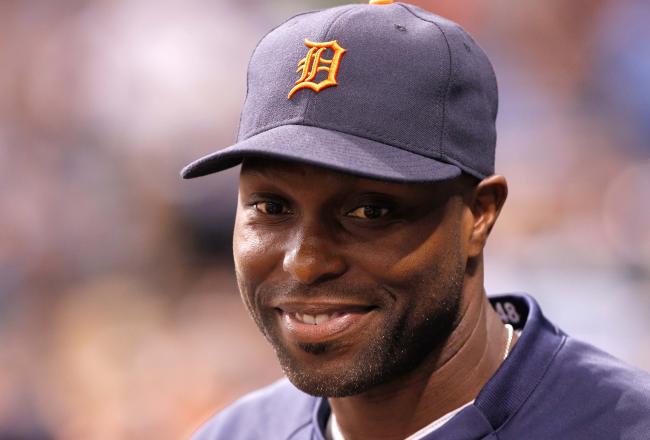 Kim Klement-USA TODAY Sports
The MLB All-Star Game is broken, and Bud Selig needs to do something to fix it.
You've got the starters voted on by the fans, so it largely becomes a popularity contest rather than something determined on merit. Then it's up to the players and managers, who have much better things on their hands than figuring out who's a better All-Star.
If this was merely an exhibition game, then it wouldn't matter.
Unfortunately, the All-Star Game determines who gets home-field advantage in the World Series. The number of All-Star Game appearances can also be a determinant in somebody's Hall of Fame case.
That's way too much importance to have the entire voting process as flawed as it is. Sure, there's no perfect scenario, but there has to be some sort of medium better than this.
If you are still unconvinced, look at these three All-Stars. You can see the full rosters on MLB.com.
Justin Masterson, Cleveland Indians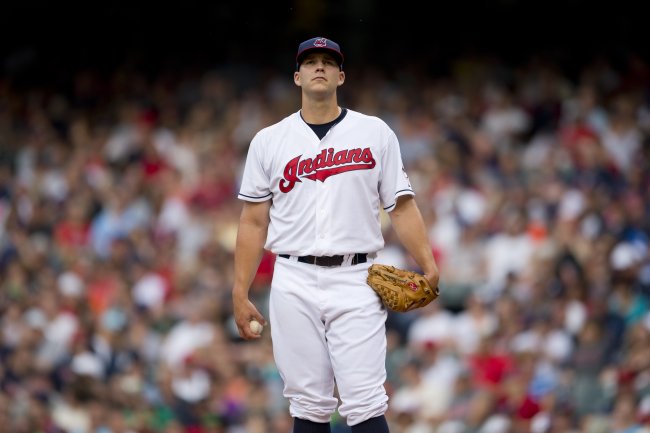 Jason Miller/Getty Images
This is what happens when you let the managers choose whom his reserves are going to be. At least Jim Leyland didn't take another Tiger. He didn't do much better by selecting Justin Masterson.
The 28-year-old is the ace of the Cleveland Indians' staff and is having one of the best seasons of his career.
Neither is really saying much.
Masterson is only 10-7 in 2013 with a 3.78 ERA. Those aren't great numbers, and certainly not the kind you'd associate with an All-Star.
If Masterson was the only Indian on the team, then you could justify his inclusion. With Jason Kipnis also there, James Shields or Matt Moore would have been better choices for the All-Star team.
It's quite a coincidence that Leyland just so happened to take a pitcher he's seen a lot of over the last few years. Sure, Shields is in the same division, but he's only been in the AL Central for half a season, and what are the chances Leyland takes a Kansas City Royal as one of his choices?
Torii Hunter, Detroit Tigers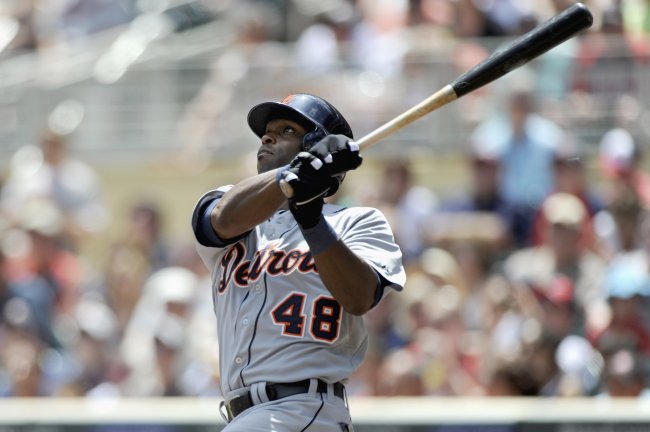 Hannah Foslien/Getty Images
This is what happens when you let the players decide whom the reserves are going to be. You get guys who are voted in more on reputation rather than actual production.
Quite frankly, there's no way Torii Hunter should be an All-Star.
CBSSports.com's Danny Knobler wants fans to know that Hunter was decidedly a players' selection, just so they don't blame Leyland.
Yes, lots of Tigers on All-Star team, but not because of Leyland. All except Verlander picked by fans/players.

— Danny Knobler (@DannyKnoblerCBS) July 6, 2013
Hunter's batting average of .303 is pretty nice. If he keeps this pace up, he'll finish with an average of .300 or higher for only the second time in his career.
That's the only thing he's got to offer, though. A home run total of four and just 35 RBI aren't worthy of being an All-Star.
Hunter isn't a good enough defender anymore to justify including him despite strong offensive numbers. His WAR is only a paltry 0.5. Even if you aren't a fan of advanced stats, you have to acknowledge that that's awful.
Bryce Harper, Washington Nationals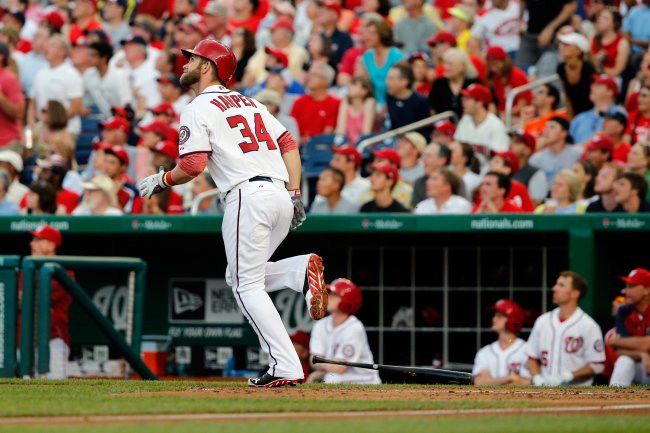 Rob Carr/Getty Images
Is Bryce Harper one of the most promising young players in the majors? Yes. Does he deserve to be a 2013 All-Star starter? No.
The fact of the matter is, he is a starter and makes history doing so, per ESPN Stats and Info.
Bryce Harper: Would be first position player in MLB history to play in 2 All-Star games before turning 21,

— ESPN Stats & Info (@ESPNStatsInfo) July 7, 2013
There were much more deserving candidates, such as Andrew McCutchen, Carlos Gomez and Michael Cuddyer.
Injuries have limited Harper to just 49 games this year. In those 49 games, Harper has hit just .260, with 13 home runs and 25 RBI.
If Harper had stayed healthy, perhaps he'd be a lock to be a starter. The fact of the matter is, he hasn't been healthy, largely due to a stupid play he made in the outfield.
Then, if you start playing the hypothetical game, you have to start playing hypotheticals with a bunch of other players in a bunch of different situations. When you go by the numbers, Harper isn't worthy of being a starter and shouldn't consider himself to be a starter at all.
This article is
What is the duplicate article?
Why is this article offensive?
Where is this article plagiarized from?
Why is this article poorly edited?