2013 MLB All-Stars Who Won't Continue to Star in the Second Half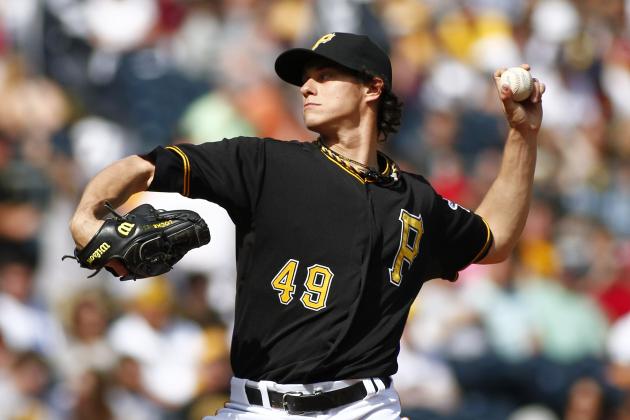 Justin K. Aller/Getty Images

The 2013 MLB All-Star Game rosters have been announced, and after debating who should be included for the past few weeks, attention is now turned to analyzing the selections.
There were more than a few notable snubs and surprises (Josh Donaldson, for instance), but it's also interesting to consider how the players who did make the rosters will perform in the second half.
So here is my take on the All-Stars who will fall off in the second half along with my justification for why a drop-off in production is a possibility.
*All WAR numbers and other advanced statistics courtesy of FanGraphs.
Begin Slideshow

»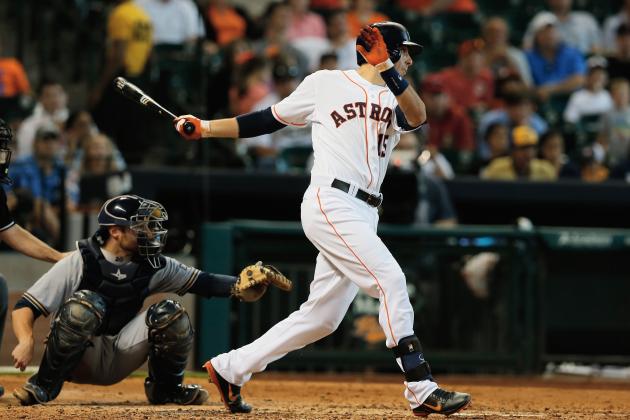 Scott Halleran/Getty Images

Taken with the No. 10 pick in the 2008 draft, Jason Castro has finally begun to produce in the Astros lineup, as this is his first full season in the big leagues.
The 26-year-old is hitting .271/.332/.482 with 12 home runs and 31 RBI on the season, good for a 2.1 WAR. That WAR puts him second to Joe Mauer among AL backstops.
It looks as though he'll be a part of the rebuilding Astros' future, and he should finish the season with solid numbers. But since Castro's never played more than 87 big league games in a season, don't be surprised to see him fade down the stretch.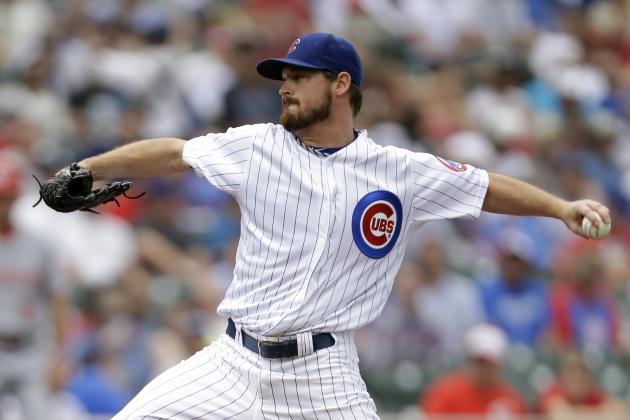 Mike McGinnis/Getty Images

After coming over from the Reds in a trade for Sean Marshall prior to last season, Travis Wood went a forgettable 6-13 with a 4.27 ERA in 26 starts for the Cubs in 2012.
He's emerged as a legitimate part of their future this year, though. He's just 5-6 on the season, but he has a 2.69 ERA and has turned in a quality start in 16 of his 17 outings this year.
The left-hander should continue to be a solid starter for the Cubs, but with a 3.51 FIP and .216 BABIP, he is bound for some regression in the second half. There's little question Jeff Samardzija is still the ace of the Cubs staff over the long term.
Dustin Bradford/Getty Images

With a .295/.370/.404 line and an NL-high 31 steals, Everth Cabrera was the most deserving All-Star candidate for the Padres. That said, the 26-year-old has been the beneficiary of some good luck this season.
A career .240 hitter entering the year, he has a .359 BABIP, which is up 23 points from last season. That has been part of the reason he's enjoyed so much success this season.
There is also the ongoing Biogenesis scandal, to which ESPN indicates Cabrera has been linked. Depending on where that investigation goes, Cabrera may have some added pressures to deal with in the second half.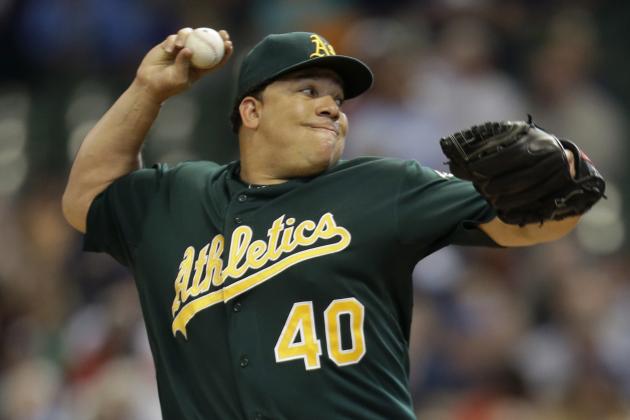 Mike McGinnis/Getty Images

Signed to a one-year, $3 million deal in the offseason, Bartolo Colon has rebounded nicely from an unceremonious end to the 2012 season that saw him suspended for a positive PED test.
The 40-year-old has gone 11-3 with a 2.78 ERA in 17 starts this year, anchoring an A's rotation that has not been nearly as consistent as last year, making Colon's performance that much more impressive.
His peripherals don't suggest that he'll regress much with a 3.40 FIP and .283 BABIP. However, the veteran hasn't topped 165 innings since 2005, and he's already at 113.1 this year, so he could struggle to keep pitching at such a high level in the second half.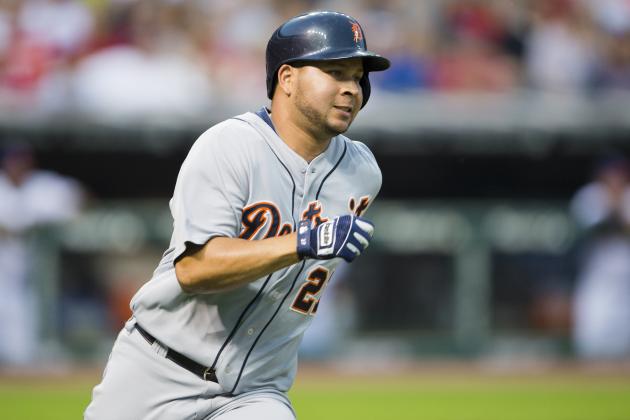 Jason Miller/Getty Images

After he hit just .239/.305/.384 last season, the Tigers kicked around the idea of making a move to bring in another shortstop before eventually picking up their $6 million option on the 31-year-old.
That decision has paid off, as he's currently hitting .307/.365/.450 with 95 hits. He's not only turned things around after last year, but he has been one of the most productive shortstops in all of baseball.
Solid as that slash line is, his numbers have been inflated by a .384 BABIP, a full 109 points higher than the mark he posted last season and 38 points higher than the best mark of his career.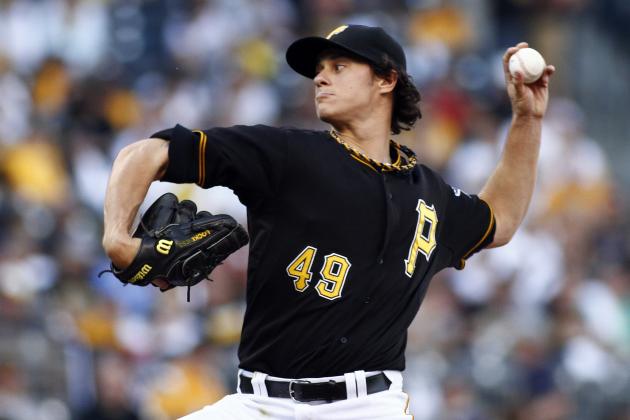 Justin K. Aller/Getty Images

The Pirates are the best team in baseball right now, and while a number of players have stepped forward with unexpected contributions, Jeff Locke has been perhaps the biggest surprise of all.
The 25-year-old has gone 8-1 with a 2.12 ERA in 17 starts so far this year, shoring up the back end of the Pirates rotation and making the most of the opportunity he was given this spring.
That said, his numbers are better than his peripherals would suggest. Locke has a 3.86 FIP and .233 BABIP, but he has the second-best ERA in the National League. He'll be important in the Pirates' second-half success, but it's hard to imagine him keeping it up for a full season.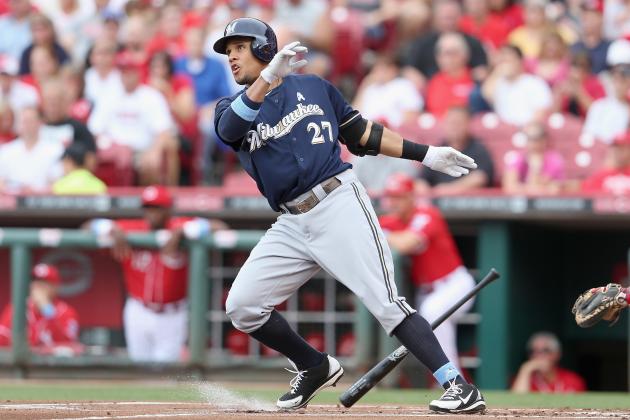 Andy Lyons/Getty Images

Carlos Gomez has been one of the best all-around players in baseball this season, as his 4.8 WAR is tops among NL position players and second only to Miguel Cabrera's (5.3).
He's currently hitting .315/.355/.565 with 13 home runs and 19 steals. He has successfully built off a breakout season last year and emerged as a legitimate star.
The 27-year-old was in a prime position for a breakout season this year, but there's no ignoring his .380 BABIP and 3.7 percent walk rate, which suggest he'll experience at least some level of regression in the second half.