On Friday night, Dwight Howard was announcing his intent to sign with the Houston Rockets on Twitter and changing his avatar. On Saturday, he was already posing in Instagram photos with new teammate James Harden.
They're probably already besties.
Howard posted the below picture on his Instagram account, captioning this photo with, "Houston we have liftoff."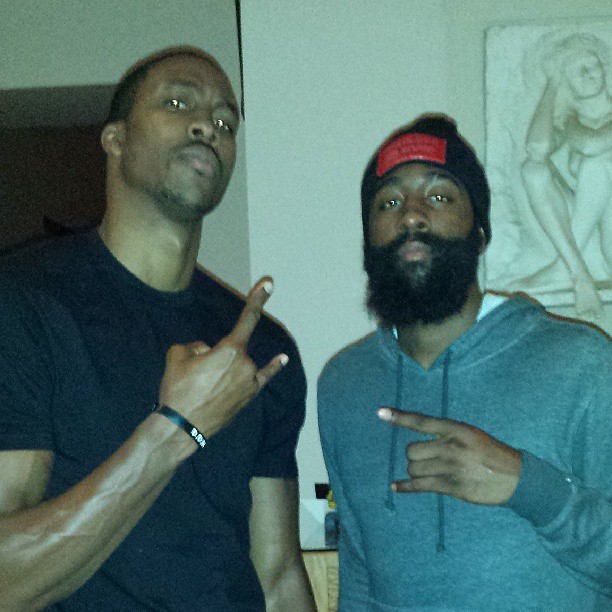 Howard ended one of the longest-running sagas of the summer by announcing he would sign with the Rockets on Friday night.
I've decided to become a member of the Houston Rockets. I feel its the best place for me and I am excited (cont) http://t.co/h8WK4yP3zB

— Dwight Howard (@DwightHoward) July 6, 2013
He spurned a slew of suitors, including his former team, the Los Angeles Lakers, along with the Golden State Warriors, Dallas Mavericks and Atlanta Hawks.
In response to Howard's decision, Kobe Bryant posted an Instagram of his own, captioning the below photo, "#vamos #juntos #lakercorazon #vino."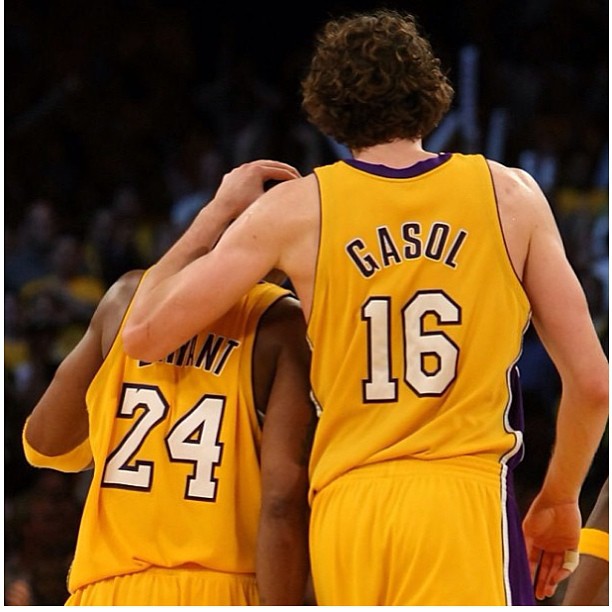 And as we would find out throughout the evening (via Darren Rovell of ESPN), Bryant would also unfollow Howard on Twitter.
It Just Got Real: @KobeBryant has unfollowed @DwightHoward within the last hour.

— darren rovell (@darrenrovell) July 6, 2013
Oh no he didn't!
The duo of Howard and Harden should be pretty deadly in Houston. While injuries and Mike D'Antoni's system derailed Howard last year—his 17.1 points and 12.4 rebounds per game were below his career averages—he is one of the most dominant players in the NBA when playing at full strength.
And Harden has become one of the league's deadliest perimeter players, averaging 25.9 points and 5.8 assists last season.
The players surrounding Howard and Harden remain to be seen, of course, as both Jeremy Lin and Omer Asik could be moved in a sign-and-trade deal with the Atlanta Hawks to bring Josh Smith to Texas, per reports from Ken Berger of CBS and Chris Broussard of ESPN:
Once deal is finalized with Howard and Houston, Asik could be sent to Atlanta in sign-and-trade for Josh Smith. Dallas also pushing.

— Ken Berger (@KBergCBS) July 5, 2013
I'm told Hawks and Rockets working on sign&trade to bring Josh Smith to Hou, probably for Asik and JLin

— Chris Broussard (@Chris_Broussard) July 5, 2013
In other words, we may be getting a few Instagram shots of three besties in Rockets uniforms soon enough.