The Los Angeles Lakers finally received the news they were waiting for regarding Dwight Howard's free-agency decision, but it wasn't the one they hoped for. Howard decided that he would be signing with the Houston Rockets, leaving L.A. after just one season.
Howard himself took to Twitter to announce his decision.
I've decided to become a member of the Houston Rockets. I feel its the best place for me and I am excited (cont) http://t.co/h8WK4yP3zB

— Dwight Howard (@DwightHoward) July 6, 2013
The loss of the big man is a disappointment. Los Angeles Lakers general manager Mitch Kupchak released a statement via the team's official website that related the team's disappointment and desire to move forward in a new direction:
We have been informed of Dwight's decision to not return to the Lakers. Naturally we're disappointed. However, we will now move forward in a different direction with the future of the franchise and, as always, will do our best to build the best team possible, one our great Lakers fans will be proud to support. To Dwight, we thank him for his time and consideration, and for his efforts with us last season. We wish him the best of luck on the remainder of his NBA career.
With Howard gone, the team faces a difficult offseason ahead. Questions as to how the marquee franchise could miss out on one of the biggest superstars in the league, and what the team can do to improve with limited options will be the story of the offseason going forward.
Here's a look at the latest rumors surrounding the franchise in the post-Howard era.
Metta World Peace to Be Amnestied?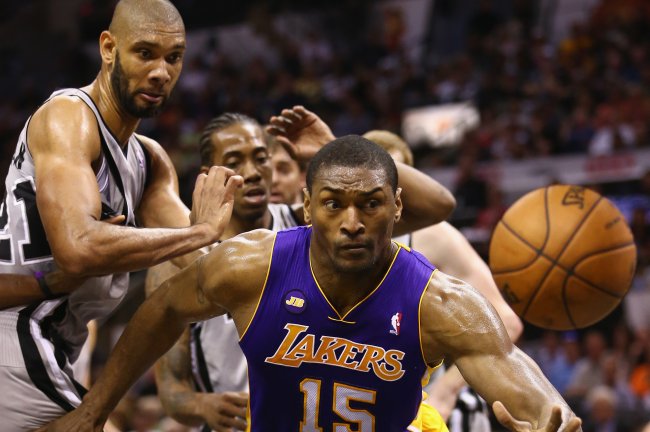 Ronald Martinez/Getty Images
As previously mentioned, the Lakers have very little flexibility to make any moves in free agency. The fact that they would have been retaining Howard is the only reason they could go even further over the salary cap to sign him.
One way that they can get a little closer to the luxury tax line is by amnestying their small forward, Metta World Peace. As Kevin Ding of the Orange County Register tweeted, that could be the plan for the Lake Show going forward:
Bear in mind: With Dwight leaving, Lakers' plan -- assuming nothing changes -- was to amnesty Metta and keep Pau.

— KEVIN DING (@KevinDing) July 6, 2013
World Peace is set to make $7.7 million this season after recently accepting his player option for the last year of his contract.
Could Phil Jackson Have Retained Dwight?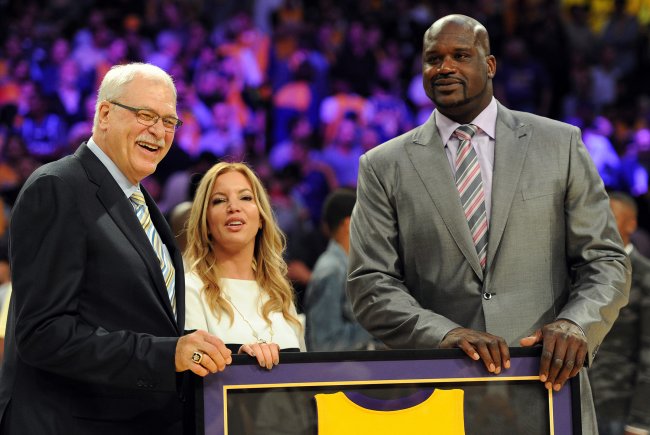 Jayne Kamin-Oncea-USA TODAY Spor
There aren't too many superstars in NBA history that have turned down the opportunity to play for the storied Lakers franchise, so Howard's decision is sure to be one that will be dissected for years to come.
When the team tries to figure out what went wrong, they might be able to point back to their failure to bring Phil Jackson into the fold as head coach last season. According to Alex Kennedy of USA Today, Howard asked for the team to hire Jackson when they were trying to replace Mike Brown.
When asked if Phil Jackson being coach would've affected decision, Dwight Howard said he asked Lakers to hire Jackson earlier in the season.

— Alex Kennedy (@AlexKennedyNBA) July 6, 2013
It's no secret that the Lakers choice of Mike D'Antoni as head coach didn't turn out to be a good choice for Howard. His up-tempo offensive style didn't utilize Howard's abilities efficiently and could have played a major role in his decision.
2014 Cap Space Key to "New Direction"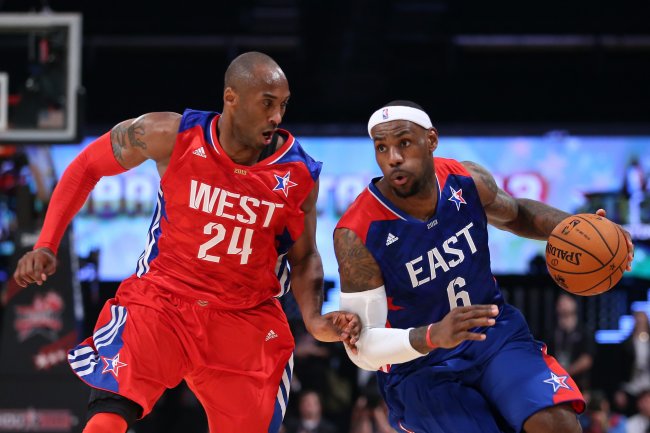 Ronald Martinez/Getty Images
Kupchak's statement, while vague, does indicate that he's thought about the direction the Lakers will have to go now that Howard has decided to leave Los Angeles.
According to Mike Trudell of Lakers.com, the key to that direction will be ensuring that the team has plenty of cap space for the 2014 offseason. The only player guaranteed to be on the roster at that point is Steve Nash:
Key in the "different direction" Kupchak mentioned for LAL moving forward is having clear books for 2014-15 aside from Nash's final year.

— Mike Trudell (@LakersReporter) July 6, 2013
The 2014 free agency class figures to be a big one. It could potentially feature LeBron James, Rudy Gay, Luol Deng and Chris Bosh.
The Lakers would hypothetically have as much money as possible to spend with just Nash on the books, and all of the allure that comes with playing for the Lakers in Los Angeles.