20 Most Exciting Premier League Players to Watch in the 2013/14 Season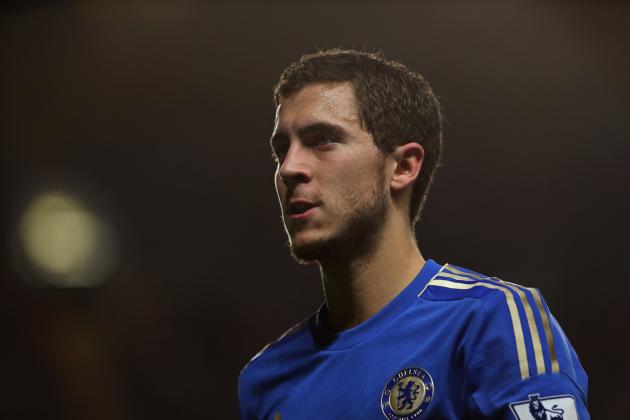 Julian Finney/Getty Images

The Premier League is full of exciting players.
With changes afoot across the summer, plenty of additional talent is being added to each lineup. Whether it's explosive new signings, rising youngsters or experienced veterans, many individuals have the ability to change a match with their exciting style of play.
In no particular order, here's a rundown of 20 exciting talents to watch during the 2013/14 season. Players who are currently linked to a transfer away from England have been overlooked for this one, just in case they decide to move on before the campaign starts.
Luis Suarez, that means you.
Begin Slideshow

»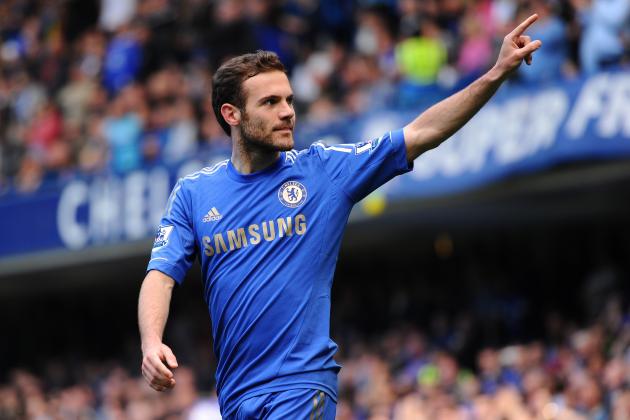 Mike Hewitt/Getty Images

Juan Mata is the best of an amazingly talented bunch at Stamford Bridge. Although he isn't as explosive as the likes of Eden Hazard and Victor Moses, the Spaniard is an integral part of a squad that is packed with real quality.
The 25-year-old racked up 12 goals and 12 assists in 35 Premier League appearances last season. Expect plenty more in the coming year.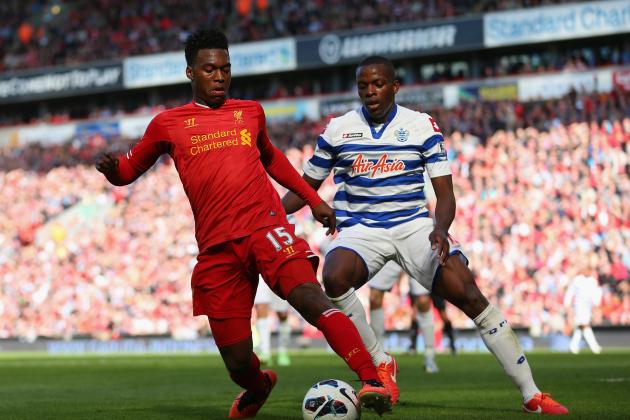 Julian Finney/Getty Images

Liverpool fans will be extremely pleased with Daniel Sturridge's contribution since joining. Although the Englishman only appeared in 14 Premier League games during the Reds' 2012/13 season, he managed to score 10 goals and create three assists.
Sturridge has a directness on the ball that makes him difficult to tackle. His speed, confidence and finishing ability even helped Liverpool improve without Luis Suarez. If the Uruguayan moves on this summer, Sturridge's importance ramps up significantly.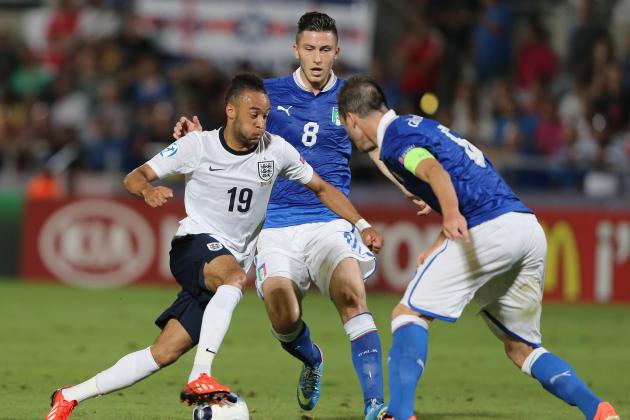 Ian Walton/Getty Images

Nathan Redmond was arguably the only England player who performed to the best of his abilities at the recent European U-21 Championships.
The former Birmingham youngster will offer Norwich an exciting threat that has long been missing from Carrow Road. Chris Hughton has signed a 19-year-old who is ready to take his Premier League plunge.
Who knows, perhaps Redmond could be an outside shout for World Cup 2014, if England get there.
Clive Brunskill/Getty Images

Injury problems severely hampered Kevin Mirallas' debut season with Everton. Even so, the Belgian came on strong across the last few weeks of 2012/13 and highlighted exactly why David Moyes brought him in from Olympiakos.
Mirallas' close control and blistering pace can destroy entire defences. Just ask Stoke City and Tottenham Hotspur.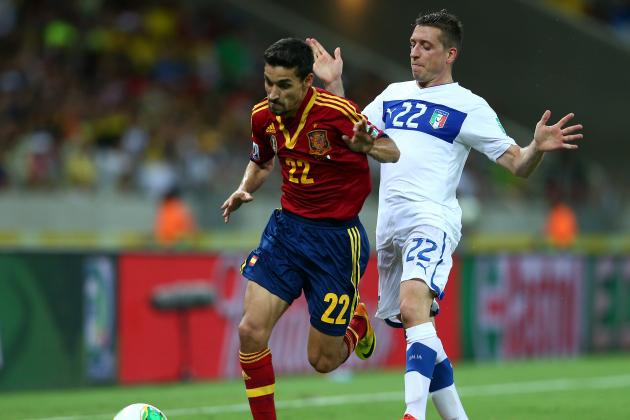 Clive Mason/Getty Images

Jesus Navas has been a quality player for many years. He is gifted with electrifying pace and agility, making him an endlessly potent threat from the wing.
In terms of sheer speed, only Theo Walcott can compete with Navas in the Premier League. Despite scoring no goals during his last La Liga season, the Spaniard contributed six assists and is sure to help Manuel Pellegrini's men challenge for the title.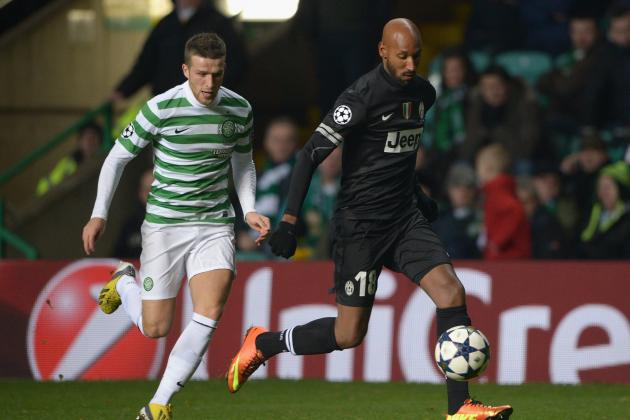 Jeff J Mitchell/Getty Images

Journeyman doesn't do Nicolas Anelka justice. West Brom is the 34-year-old's 11th club in a career that has spanned six countries.
Steve Clarke knows exactly what he's getting with the Frenchman. Although his pace continues to wane, the striker has added technicality to his game.
He has improved when holding onto possession and often looks for a quick pass to bring his teammates into the match. Anelka also remains a deadly finisher.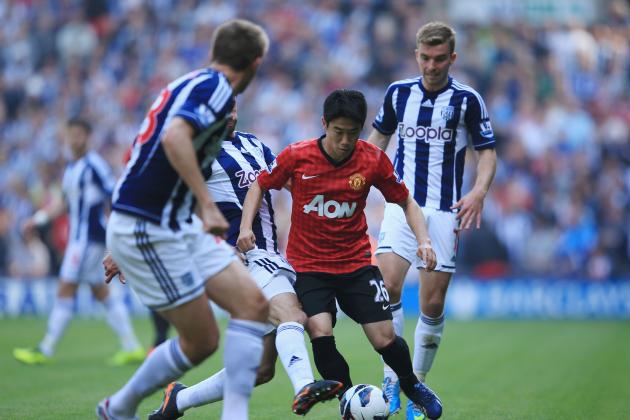 Richard Heathcote/Getty Images

Shinji Kagawa's first year at Manchester United was blighted with injury and inconsistent form. Many fans believe he should start directly behind Robin van Persie in the No. 10's role; an argument that is difficult to oppose.
If David Moyes deploys Kagawa in his favoured position, expect the Japanese international to make far more of an impact. He possesses pristine control, slick passing and can coolly slot goals home.
Will we see this next season?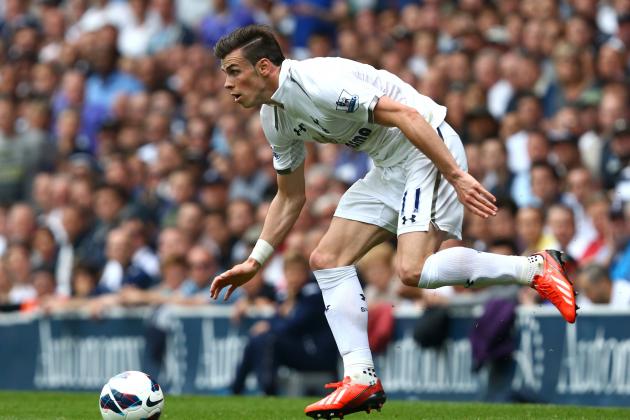 Jan Kruger/Getty Images

What can I say about Gareth Bale that hasn't been mentioned before?
The Independent reports Real Madrid have given up on their pursuit of the Welshman for this year, so it's likely we'll see him in the Premier League next season.
His potential departure would be a huge loss for both Spurs and the domestic division, especially if we want to see the North London side battle for a Champions League place.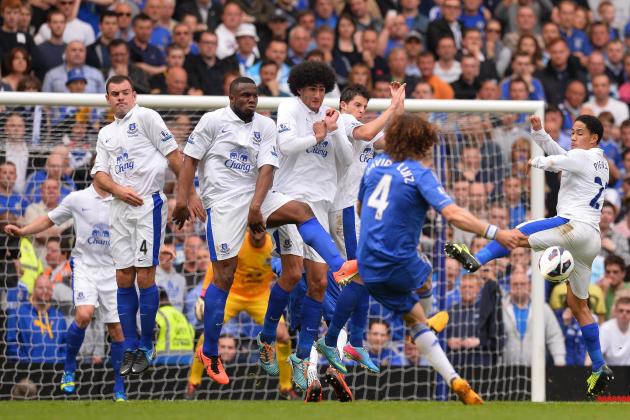 Mike Hewitt/Getty Images

David Luiz is the most exciting, ludicrous and loveable defender in the Premier League. Hell, maybe even football. His ability to score ridiculous goals and defend like a madman has endeared him to the Stamford Bridge crowd.
Rafa Benitez's decision to play the Brazilian in midfield seems to have upped his discipline, and it must be said, his defensive work during the Confederations Cup was some of the best we've seen throughout his career.
Where will Jose Mourinho utilise this geezer next season?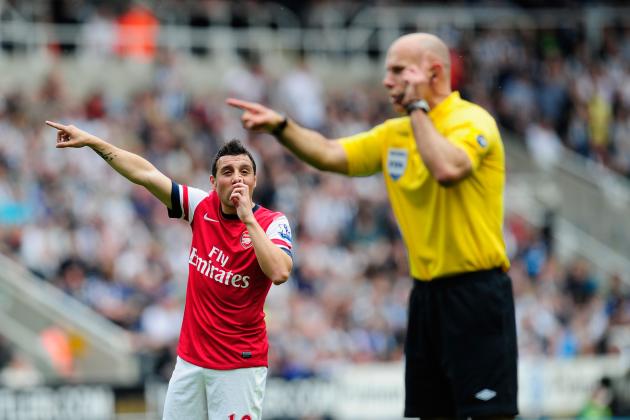 Stu Forster/Getty Images

Is Santi Cazorla mocking Howard Webb behind his back in that picture? Let's be honest, we've all done it.
The Arsenal star was always going to settle in the Premier League. His debut season conjured up 12 goals and 11 assists in 38 appearances, as Cazorla played a massive part in helping the Gunners reach the Champions League once more.
He is now the heart of a side that continues to grow in confidence. With a little added quality—perhaps in the shape of Gonzalo Higuain—Arsene Wenger will be looking to challenge for silverware next season.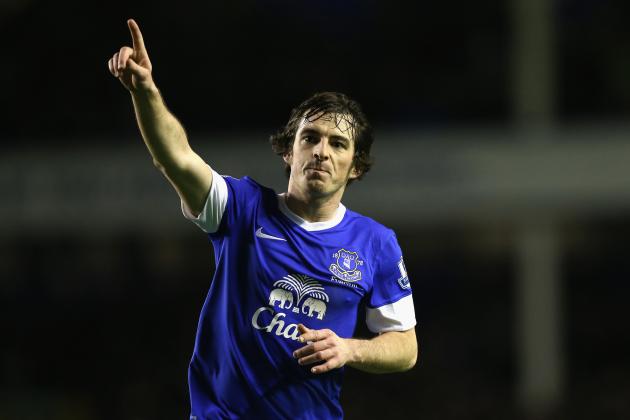 Clive Brunskill/Getty Images

Despite interest from Manchester United, The Guardian reports how Everton will do everything possible to keep its best player.
As confirmed by EPLIndex, only Mathieu Valbuena created more chances than the full-back throughout Europe's top five leagues. This is rather impressive considering he is a defender.
Of course, the Englishman performs his primary duties admirably well. Baines is a strong tackler, takes up efficient positions and is always looking to play on the front foot. The 28-year-old is a real weapon, and unlike many attacking full-backs, he isn't crippled by a lack of defensive ability.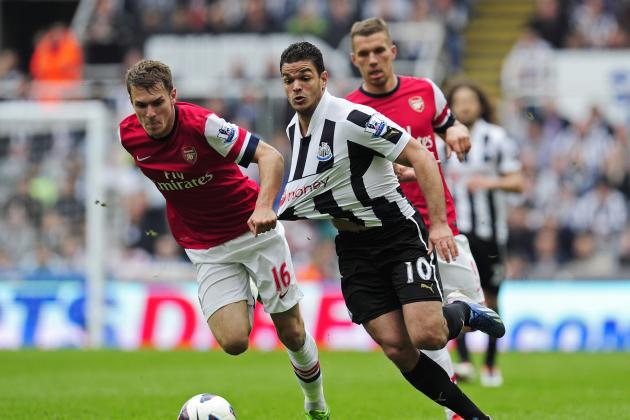 Stu Forster/Getty Images

Hatem Ben Arfa is another individual who needs a run of games to regain fitness.
Explosive at his best, the Frenchman's ability on the ball and close control often relieves Newcastle of major pressure.
He is a scorer of great goals, and like many at St. James' Park, he needs to produce an excellent season under the watchful eye of Joe Kinnear.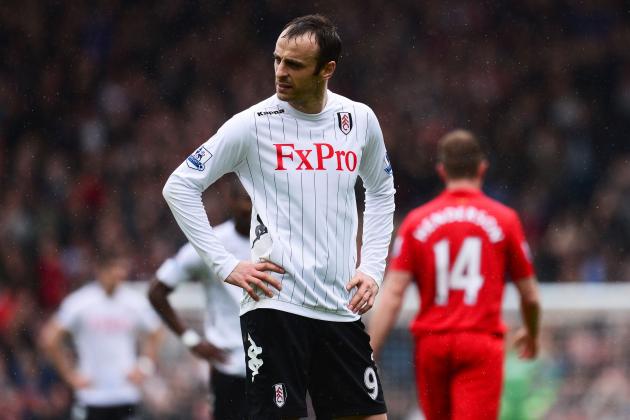 Mike Hewitt/Getty Images

Dimitar Berbatov doesn't do exciting.
Rumour has it the Bulgarian striker once played a game of chess while riding Space Mountain. He is the kind of guy who would arrive to a kid's birthday party, slap the child and leave. I jest, of course, because Old Berba is a magician at times.
It's amazing what the former Manchester United man can do when he decides to sprint.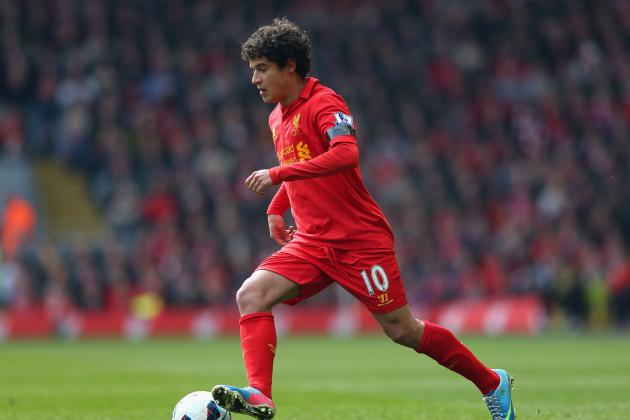 Alex Livesey/Getty Images

Similar to Daniel Sturridge, Philippe Coutinho has showcased his talents in a short amount of time at Anfield.
The versatile Brazilian immediately slotted into Brendan Rodgers' plans with some truly exciting displays. He is always willing to take control of possession, looks to break forward with short passing and is a precise dribbler who more than makes up for this slight size with technical skill.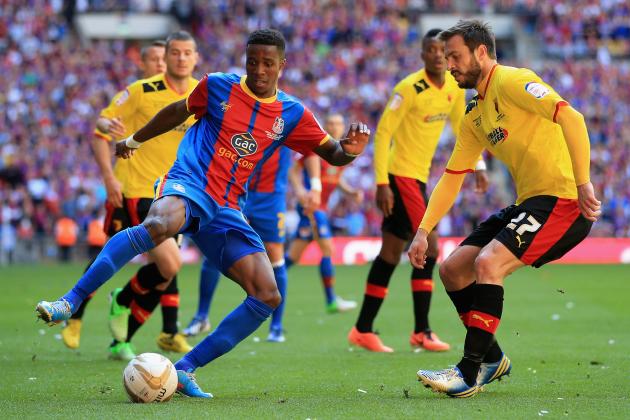 Richard Heathcote/Getty Images

As reported by the Evening Standard, Wilfried Zaha might not be playing his football at Old Trafford next season.
Whether he's in London or Manchester, he remains one of the league's most exciting young prospects. Zaha had a fantastic 2012/13 Championship season with Crystal Palace and will be itching to capitalise on his chance in the Premier League.
The 20-year-old is the kind of player who never looks like he has full control of the ball. Just when it seems he is going to lose possession, Zaha uses his strength and pace to overcome the threat of opposition.
Will David Moyes decide to use him at Manchester United next year?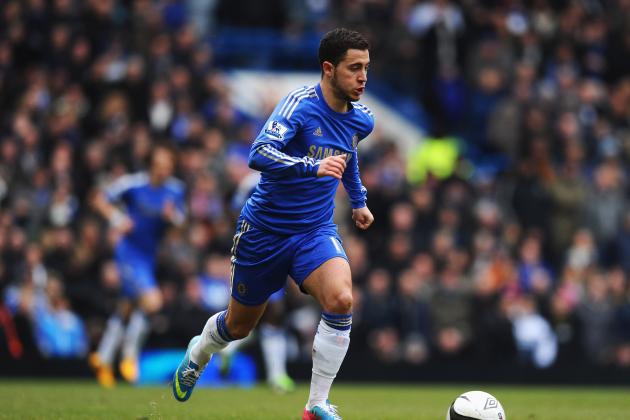 Mike Hewitt/Getty Images

At this point, I should probably just list other Chelsea players who could have been included.
Jose Mourinho's squad is crammed with exciting individuals, including Oscar, Frank Lampard, Romelu Lukaku, Kevin De Bruyne, Andre Schurrle, Victor Moses, Lucas Piazon, Marco van Ginkel, Ramires...the list goes on.
Oh, and Fernando Torres.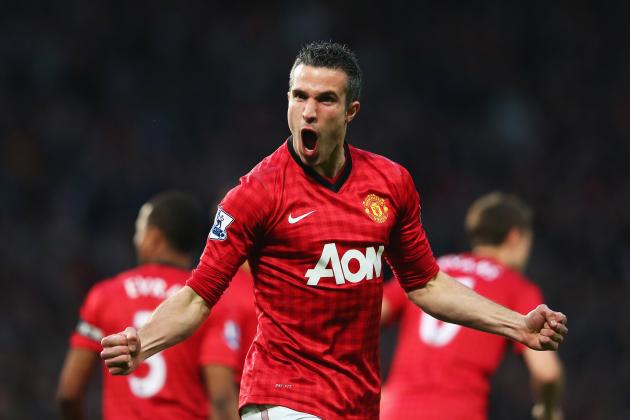 Alex Livesey/Getty Images

How can you have a list of exciting Premier League players without last season's top scorer?
Robin van Persie netted 26 goals and contributed eight assists in his debut campaign with Manchester United. With a year under his belt at Old Trafford, can the Dutchman improve on his record across this coming season?
David Moyes will certainly hope so.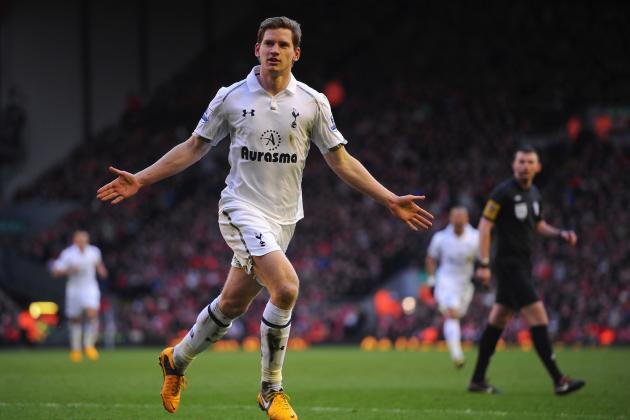 Michael Regan/Getty Images

Jan Vertonghen is a modern centre-back who is just as likely to score a thumping goal as he is to block one.
Andre Villas-Boas' most important defender scored four goals and provided three assists last season. He likes to sprint out of defence with the ball, lay it off and head toward the opposition's goal.
Vertonghen is one of many Belgians who have adapted brilliantly to life in England and should continue to thrive in the Premier League.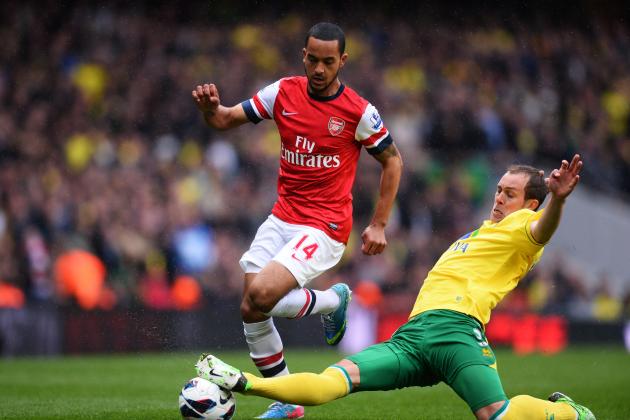 Mike Hewitt/Getty Images

Despite playing his preferred striking role for a handful of games until he landed a new contract, Theo Walcott has settled into being an Arsenal winger once more.
The Englishman's pace remains his most potent weapon.
Walcott's finishing and distribution has improved over the last year, and he remains a difficult prospect for any of his markers. There's always the feeling Walcott could offer a little more over the course of an entire season, could this be the year?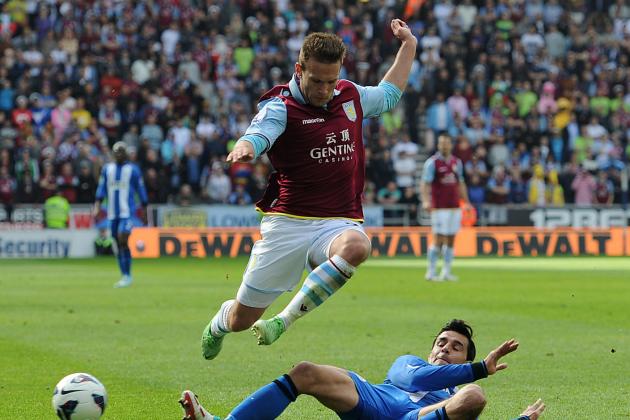 Chris Brunskill/Getty Images

Paul Lambert is putting together an exciting squad at Villa Park.
He will be immensely pleased to see Andreas Weimann pen another contract, as reported by The Daily Mail. The Austrian performed with determination alongside Christian Benteke and should benefit from Aston Villa's slew of signings across the summer.
Goals against Manchester United, Liverpool and Arsenal highlight exactly what Weimann can offer to this young squad.
Which players are you excited to see next season? Let me know in the comments section below and be sure to discuss it with me on Twitter:
All statistics in this article are courtesy of Whoscored.