Pros and Cons of Hiring a Coach with No NBA Experience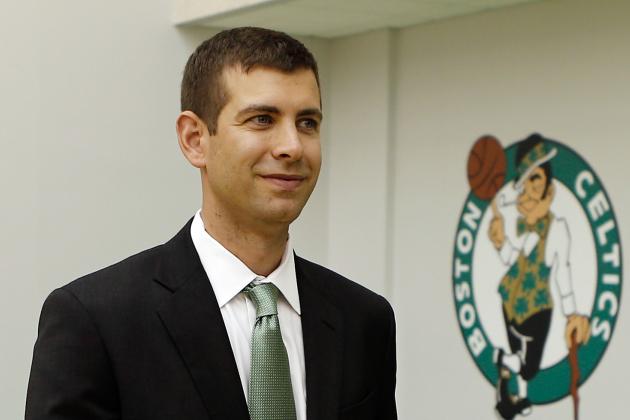 Winslow Townson-USA TODAY Sports

There are some positives that come with hiring a coach who has zero NBA experience. Otherwise, pro organizations wouldn't continue dipping into the college pool.
However, not many of these coaches have been successful at the pro level. Leonard Hamilton, Reggie Theus, Mike Montgomery and Tim Floyd were some of the more recent college-to-pro coaches who failed to make the transition.
Both John Calipari and Rick Pitino had up-and-down tenures as NBA coaches, while Billy Donovan lasted almost 20 minutes on the job.
Brad Stevens will be the newest coach to test his luck at the pro level with no NBA experience. He'll enter Boston in the midst of a rebuilding process, and though the situation isn't ideal, Stevens should have a long leash to work with.
Begin Slideshow

»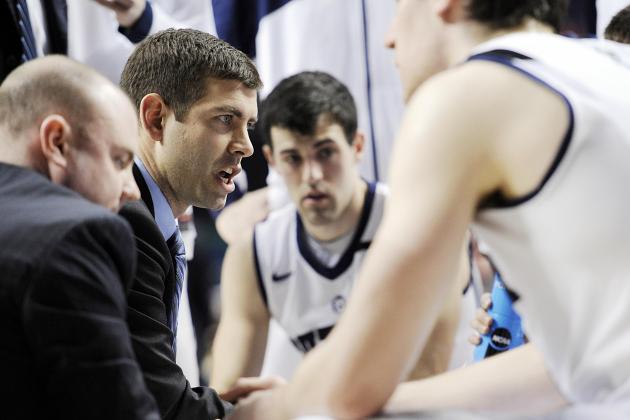 Jamie Rhodes-USA TODAY Sports

Some of these recycled NBA coaches just run out of ideas.
A coach with no pro experience might offer a fresh perspective on the game. Sometimes it's easier to pick up on something from further away.
With many of the current coaches having been around the league for 20 to 30 years before being hired, it's only natural for them to develop shortsightedness.
We've seen guys like Mike D'Antoni struggle following a few successful years in Phoenix. After his departure, it appeared that his stubbornness took over—like there was no other way to win except for playing seven-seconds-or-less basketball.
A coach without past experience to cloud his future judgement could be just what the doctor ordered for a rebuilding team.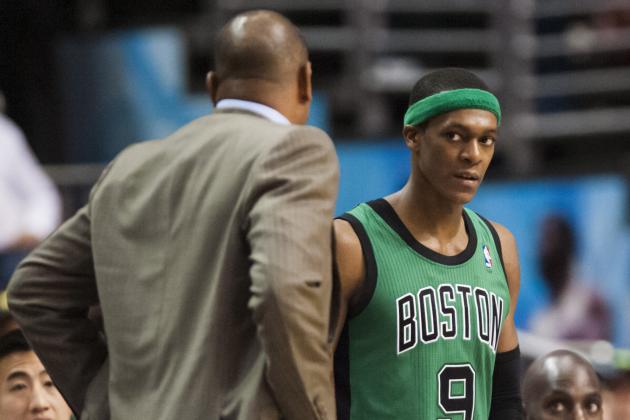 USA TODAY Sports

When a guy like Doc Rivers walks through the Los Angeles Clippers' doors, he'll immediately have the team's attention.
Nobody will question his approach, agenda or track record.
But when a guy like Brad Stevens walks through the door, a 36-year-old and former mid-major college coach, it's only natural to question his credibility.
Stevens' biggest challenge will be earning the trust of a guy like Rajon Rondo, an established talent who knows firsthand what it takes to win in this league.
That's more than a guy like Stevens can say, who's yet to set foot in an NBA locker room. Though Stevens is in a good spot in Boston with minimal egos around him, he'll still have to earn the trust of his squad.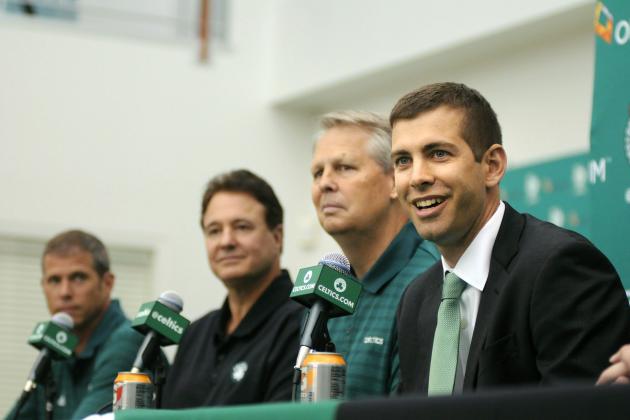 Darren McCollester/Getty Images

With Brad Stevens as their head coach, the Celtics players know that he needs them just as much as they need him.
A guy with no NBA coaching experience won't have many allies or friends within the organization or league. He'll need the support of his players to help prepare and eventually execute the game plan.
This can lead to team unity with everyone, including the coaching staff, working together to achieve a common goal. Players might feel and perform differently knowing they're playing with a coach instead of for him.
With mostly young players around him, Stevens will have a group looking to learn and grow together. And sometimes that unity can help a team overcome a lack of talent.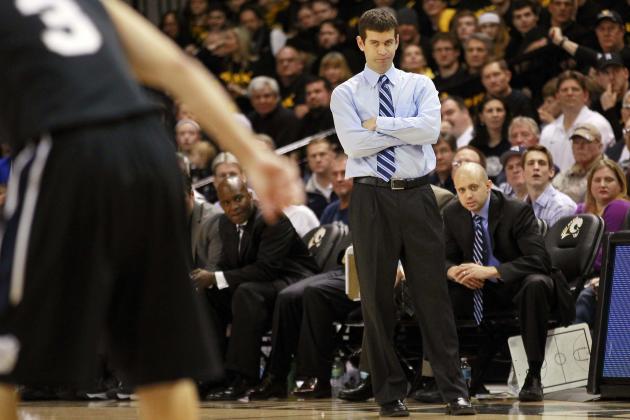 Geoff Burke-USA TODAY Sports

The college and pro games are different. Even some of the rules vary.
But it's the difference in player personnel that calls for drastic change within the coaching box.
There isn't much teaching that goes on during NBA practices. Mike Woodson isn't giving Carmelo Anthony lessons on how to shoot, just like Scott Brooks isn't teaching Russell Westbrook how to pick-and-roll.
NBA coaches are managers more than coaches. Managing personalities, rotations, practice schedules—these are all the important aspects of the job.
And there's a big difference between coaching kids and managing men. It's not always something that can be learned.
Also, mid-game adjustments, such as knowing when to sub, call a timeout or set up a quick-hitter on the clipboard, can make or break a game. While the players will have the pressure to execute, the coach will have the pressure of putting his men in position to succeed.
Having the leadership skills to get grown men to buy into a system will be Stevens' early challenge. The same goes for any other coach who makes the college-to-pro jump.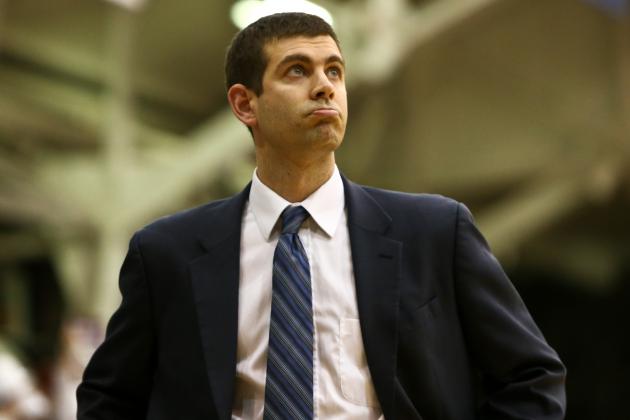 USA TODAY Sports

When you hire a coach with no experience, it would be a little crazy to expect immediate results.
There's actually room for error here.
When Rick Pitino left Providence to coach the Knicks, he had Patrick Ewing and Mark Jackson as his top two guns. Neither had been in the league longer than two years. But by Pitino's second year on the job, he had the Knicks playing winning basketball and ultimately led them to a division championship in 1989.
John Calipari went 26-56 his first year with New Jersey. The Nets won 43 games the next season.
You have to allow the new coach to adjust, not only to a new game but to a completely different breed of players and personnel.
The Celtics signed Brad Stevens to a six-year deal, and general manager Danny Ainge knows that he'll need at least three of those years to change the direction of the franchise.
Stevens should be able to operate with minimal pressure knowing expectations are low.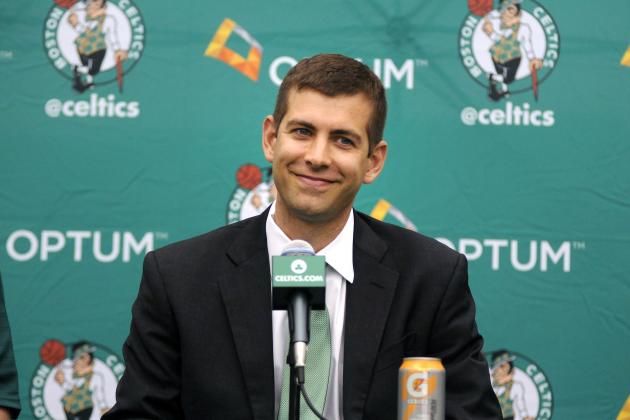 Darren McCollester/Getty Images

When the NBA hires a coach out of a college, chances are it's because that coach has been extremely successful in Division I. And with success comes an ego, particularly for those who've been successful for eras at a time.
But a first-year NBA coach with two national college championship appearances is still an NBA coach with no rings or postseason appearances. That success doesn't automatically just carry over.
Coaches can lose a team when they play the "my way or the highway card," especially if it's from a coach with no pro experience. If there's one thing that sets Brad Stevens apart from guys like Larry Brown, John Calipari and Rick Pitino, it's that his ego won't get in the way.
When Danny Ainge hired Stevens, he knew he was getting an organization-first personality. There's no fear of Stevens clashing with any current Celtics players, unless a particular veteran happens to have a problem with the hire.
Ego is one con the Celtics won't have to worry about with Brad Stevens.