USC Football: 7 Freshmen Who Will Make a Huge Impact in Fall Practice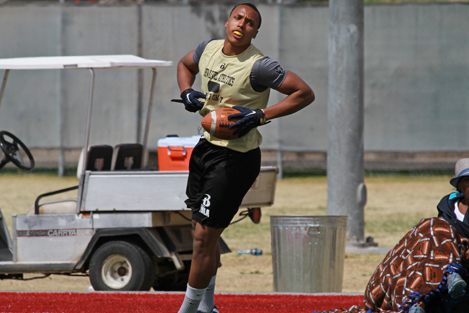 Su'a Cravens (photo from 247sports.com)
As USC continues to meander its way through the sanctions handed down by the NCAA, depth issues will continue to be a primary concern for the Trojans.
Because of this, head coach Lane Kiffin and staff are in the unfortunate position of having to deal with eligibility issues that most programs don't have to contend with.
True freshmen entering the program for USC may not have the luxury of redshirting like they do at other places, and instead, they may be asked to produce right away for the Trojans.
This slideshow will look at some of these "wet behind the ears" youngsters who are likely to see the field for USC in 2013.
While some of the class of 2013—especially those who are entering school in the fall—will still find their way to a redshirt, there are others who will be counted on immediately.
Here are those guys.
Begin Slideshow

»
photo from 247sports.com
The only redshirt freshman on this list, Scott Starr spent 2012 nursing injuries and preparing to make an impact in 2013.
Listed in the spring depth chart as the third-string middle linebacker, Starr has the physical ability to make a difference behind Lamar Dawson and Anthony Sarao, but he has to find a way to stay healthy, which, given his history, is not a sure thing.
Still, the kid is a beast when right, and this fall is when he will make his push for more playing time.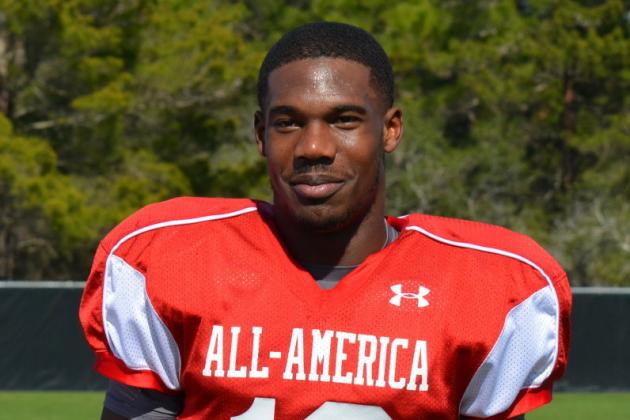 photo from 247sports.com
In the 5-2 defense, the outside linebackers are more conventionally thought of as defensive ends, thus leaving only two "true" linebackers: the middle and weak side 'backers.
Because of this, opportunities are a bit more limited for players who play at the middle level, and physical maturation becomes paramount for those seeking playing time.
It is for this reason that true freshman linebacker Quinton Powell has an uphill climb to see the field in 2013. But despite his only weighing 200 pounds, don't sell young Mr. Powell short.
An early spring entrant, Powell impressed his coaches and should be heard from in the fall.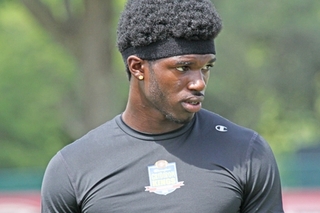 photo from 247sports.com
Another spring entrant, safety Leon McQuay III was very impressive in the first camp and will be pushing to improve his position for playing time in the fall.
Coming out of spring, McQuay found himself listed as the co-starter along with Demetrius Wright, but that will likely change with the return of Gerald Bowman at the free safety position.
Still, McQuay is a fast learner. Along with his tremendous physical skills, he is also versatile, which helps explain why he was tried at cornerback early in the spring.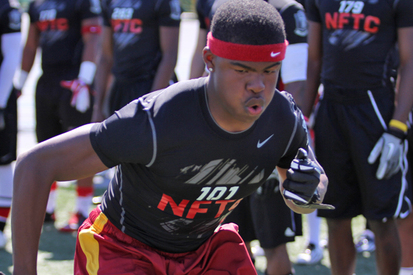 photo from 247sports.com
USC fans are all too familiar with the Trojans' woes in the secondary, and that is why cornerback Chris Hawkins will be an impact player in the fall.
Physically talented and extremely motivated, Hawkins made plays in the spring and will only get better as time goes by.
Look for Hawkins to work his way into the rotation as a nickel back or perhaps in the rare instances when USC goes to a dime formation.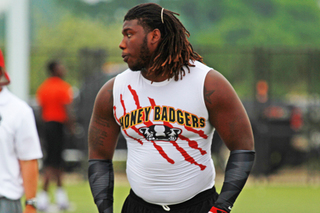 photo from 247sports.com
Kenny Bigelow was USC's first verbal commitment in the 2013 class. As other defensive linemen reneged on the Trojans, Bigelow stayed firm, and that kind of fortitude exemplifies why he will be an impact player in the fall.
Oh, and it doesn't hurt that he is 6'3" and 305 pounds of unmitigated terror for opposing offensive linemen.
Bigelow is dedicated to getting better, and he already has the physical tools to dominate. But he will be trying to crack a depth chart that contains Antwaun Woods and Cody Temple, so he might have to be patient.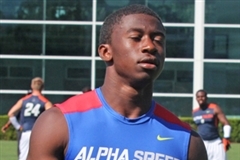 photo from 247sports.com
Is it really possible that a true freshman running back could get some serious playing time for USC in 2013?
Well, if the spring depth chart is any indication, then Justin Davis could see the field of play with regularity in the upcoming year.
Listed as a co-starter with senior Silas Redd, Davis was a monster in the spring, and his hard work paid big dividends in the eyes of his coaches.
Justin Davis will heard from in 2013, and because of that, look for him to make an impact in the fall as well.
photo from 247sports.com
Before he hurt his knee in the spring, safety Su'a Cravens was turning heads with his college-ready body and ball-hawking skills.
Blessed with tremendous physical skills, Cravens only needs experience to become an impact player for USC in 2013 and beyond.
An All-American waiting to happen, Su'a Cravens will see plenty of playing time this year, and it all starts in the fall now that his minor knee surgery has healed.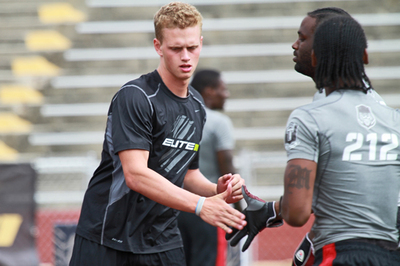 Max Browne (photo from 247sports.com)
The one recurring theme of this slideshow is that the players featured here all have some type of experience in the program.
And it is that experience that will allow this group to make the biggest impact in the fall practice session.
Although the true freshmen coming in the fall have a wealth of talent, players such as running back Ty Isaac, offensive linemen Nico Falah, Khaliel Rodgers and linebacker Michael Hutchings will need to pay their dues before they will merit serious consideration for playing time.
One name missing from this slideshow who did come in early is quarterback Max Browne, who impressed big time but is stuck behind Max Wittek and Cody Kessler. Still, he will make an impact in the fall, but to what extent it affects his playing time remains to be seen.
As stated before, the Trojans need depth, and they hope an accelerated time table allows the freshmen seen in this slideshow to be impact players in the fall.
Because Lane Kiffin's need for them may not be a matter of convenience in 2013.