12 Players to Avoid in 2013 Fantasy Football Drafts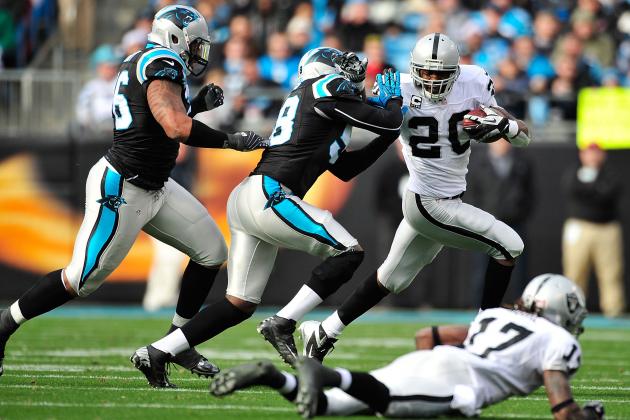 Grant Halverson/Getty Images
Darren McFadden has been a consistent fantasy landmine.
With the Fourth of July behind us, people's minds will start turning towards fantasy football. Your draft is coming up somewhere in the next six weeks.
It's never too early to start thinking about guys to avoid when your draft rolls around.
We'll give you some to avoid at each position to help you cut through the hype and let other owners in your league make mistakes. Darren McFadden of the Raiders has been one for recent seasons due to his unusual ability to get injured each season.
Start the slideshow and we'll help you avoid these fantasy football landmines.
Begin Slideshow

»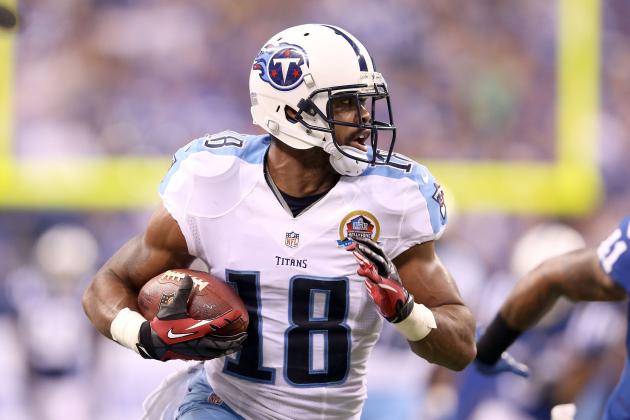 Andy Lyons/Getty Images

Kenny Britt of the Titans is the first player to let go by on draft day.
Britt has never had more than 45 catches in a season, he's never rolled up more than 775 yards in a season and has scored four or fewer times in three of his four seasons with Tennessee. Britt has played all 16 games once in his career, and that was his rookie season.
The Titans have a strong running back in Chris Johnson, revamped their offensive line in the offseason and are going with Jake Locker at quarterback.
Add all that to Britt's checkered past with off-field incidents and it's definitely time to pass on him.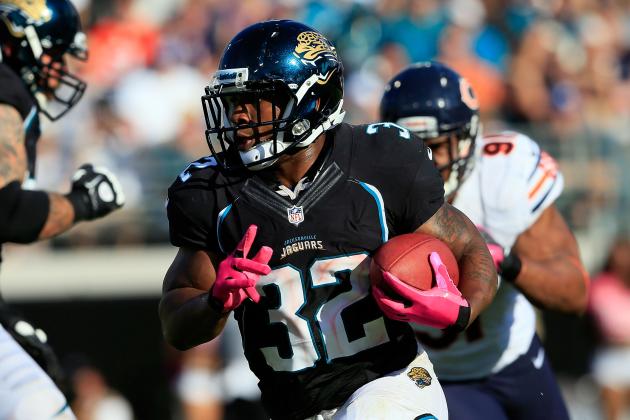 Sam Greenwood/Getty Images

Jacksonville running back Maurice Jones-Drew comes in on the Do Not Draft list despite having three seasons of at least 1,300 yards while playing on some miserable Jacksonville teams.
Last year he hit bottom, getting hurt six games into the season and posting the worst stat line of his career. His line of 86 carries for 414 yards and one touchdown left owners gasping for air.
When he got hurt against Oakland, the Jaguars took an unusual approach of seeing if his injury would heal itself or if it would knock him out for the season. We're talking about a mid-foot fracture for the star running back on a 2-14 team, and yet they didn't put him on injured reserve until December.
The other thing to keep an eye on is that his touchdowns have decreased sharply since his 15-touchdown season in 2009. Since then, he's posted a total of 14 touchdowns...in 36 games.
Jacksonville also has a tough schedule playing the AFC West and NFC West in 2013, so his yardage is unlikely to be at that 1,300-yard milestone this season.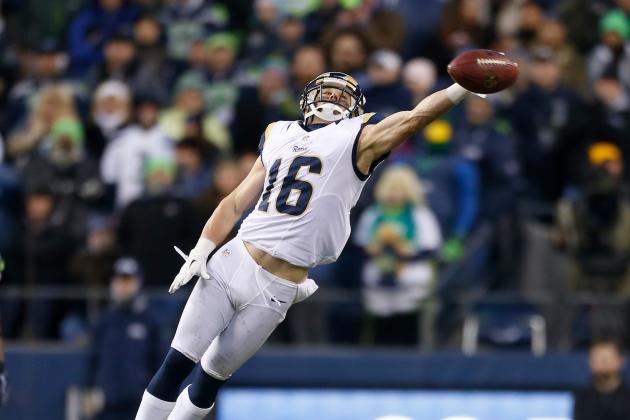 Otto Greule Jr/Getty Images

Ask yourself this: Would you draft a wide receiver who has never rolled up 700 yards in a season? Would you pick a wide receiver who has never scored more than three touchdowns in a campaign? Would you draft a wide receiver who has missed 20 of his last 32 games due to various injuries?
If you said yes to all of those, then Danny Amendola is your guy. If you said no to any of them, welcome to the majority of fantasy owners.
Just because he plays on the Patriots and has a solid grasp on the WR1 role doesn't mean your team should draft him. It's going to be a much different year from a fantasy perspective up there and someone else should pull a muscle straining to get Amendola.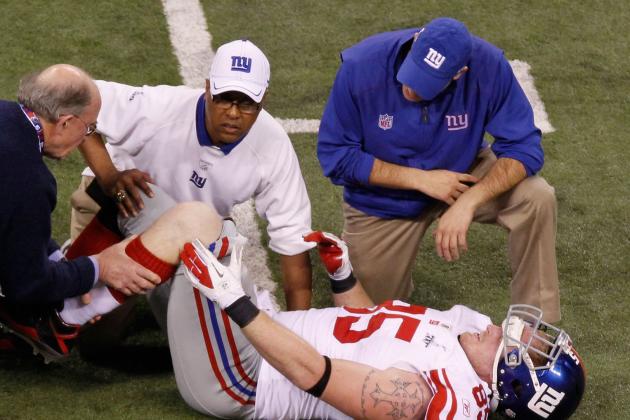 Gregory Shamus/Getty Images

The last time Jake Ballard played a snap in the NFL it ended as shown in this picture. He injured his left knee in Super Bowl XLVI as a Giant against New England. He missed all of 2012 recovering from the injury and surgeries that followed it.
Most of the Patriots' offensive weapons have left the team for various reasons, and the tight end spot is no exception. Rob Gronkowski is clearly the tight end to own, but Ballard shouldn't be on your radar.
Look at where he is on the Patriots' depth chart. It's unofficial and subject to change, but you shouldn't be clamoring over a fourth-string tight end.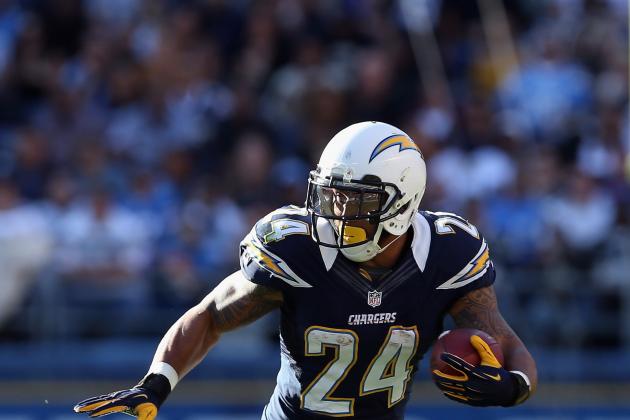 Jeff Gross/Getty Images

San Diego running back Ryan Mathews is another player whose name screams out "Don't draft me!"
But the issues go farther than the injuries that robbed him of about three games in each of his first three NFL seasons. Mathews has never had more than 222 carries in a season and has failed to register more than 710 yards in two of his three seasons. While he adds to the team in the passing game, there's a still a big flaw.
How many times did San Diego score rushing touchdowns last season? Four. Only Oakland was able to achieve the same level of ineptitude on the ground.

How many times did Mathews find the end zone last season on 223 total touches? Once. Against a porous Saints defense. Jackie Battle accounted for the other three rushing touchdowns.
And how will the backfield look with Danny Woodhead coming over from New England in the offseason?
While we don't know the answer to that one, everything lines up for another crummy season for Mathews. Let him be someone else's headache.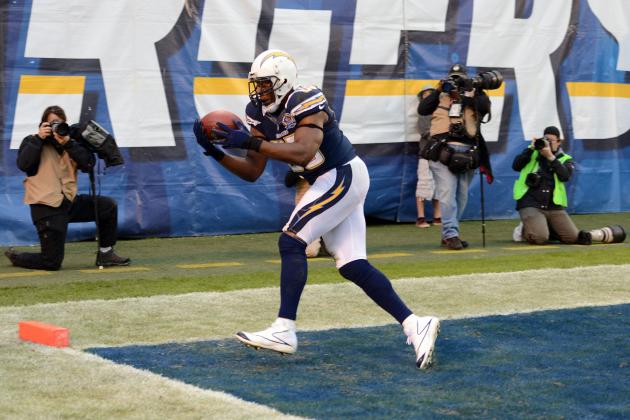 Jake Roth-USA TODAY Sports

Gates is another Charger not worth wasting a pick on in your fantasy draft, mainly because his value is only in his name at this point. He's missed 10 games over the last two seasons with foot injuries.
Beyond the injury risk, Gates wasn't able to generate much of anything after the catch with a paltry 3.0 yards after catch last season.
The Chargers have plenty of weapons and quarterback Philip Rivers distributed the ball quite evenly last season; no player had more than 85 targets. Malcom Floyd and Danario Alexander hit the end zone more often than Gates did, and that doesn't factor in the return of wide receiver Vincent Brown.
San Diego also has Ken Whisenhunt as its offensive coordinator, and he led Arizona to a flat offense in his six seasons there.
Put it all together and put Gates back in the draft queue.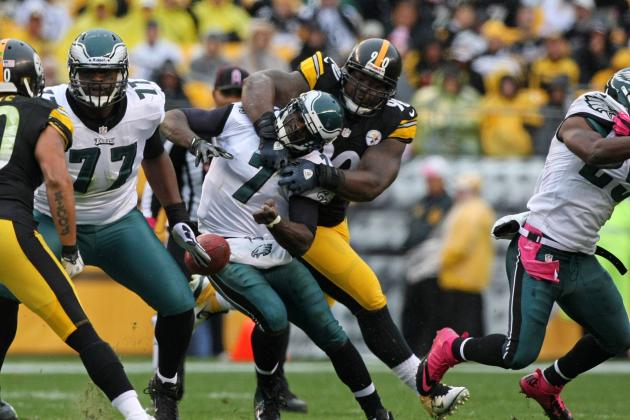 Jason Bridge-USA TODAY Sports

Philadelphia quarterback Michael Vick is a signal-caller holding up a big stop sign on draft day.
Vick has been sliding backwards the last two seasons in Philadelphia and posted just 12 touchdowns and 10 interceptions. Vick has missed at least three games in each of the last four seasons and has taken a beating on sacks. The Eagles were one of the worst teams when it came to sacks allowed, so that drops his value even more.
When he runs, he doesn't have much success as of late. He scored just one rushing touchdown each of the last two seasons and has two or fewer in four of his last five seasons.
He might have some value in a multiple-quarterback formats, but otherwise he's better served as someone else's problem .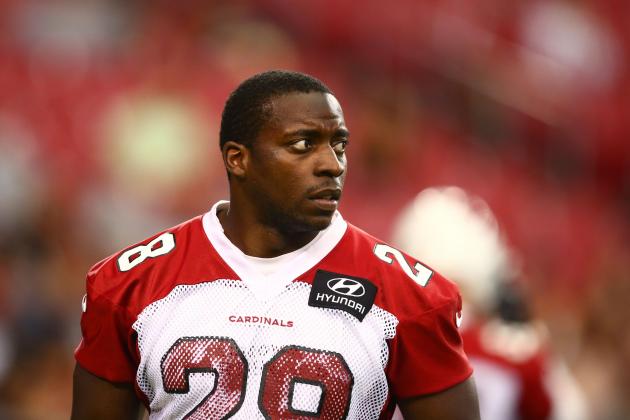 Mark J. Rebilas-USA TODAY Sports

Rashard Mendenhall went from Pittsburgh to Arizona in the offseason, and his fantasy value took a hit. The Cardinals were a graveyard for running backs last season. None of them finished with more than 400 yards, and the Cardinals averaged a league-worst 75 yards per game.
Mendenhall is coming off of knee surgery about 18 months ago and was limited to six games in 2012. The Cardinals are going to be interesting to see in 2013 with Bruce Arians calling the plays, but there are question marks on how much time Mendenhall might get.
Add to that a very tough schedule and a high potential for Arizona to be trailing often, and Mendenhall's value takes a hit. It's enough of a hit to let someone else take a chance on him.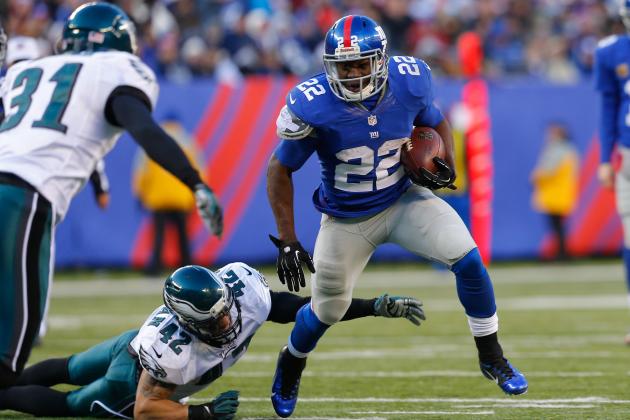 Jim O'Connor-USA TODAY Sports

David Wilson has been anointed as one of the breakout stars in fantasy football for 2013. But that's not the right decision and you should let one of your fellow owners roll the dice on Wilson.
First, he had a dreadfully slow first three-fourths of the season in 2012 as a rookie. He had one touchdown and 121 yards on 28 carries. That sounds like a good game for a top-flight running back, but those were Wilson's numbers in 12 games.
His lone 100-yard game and lone two-touchdown game came against New Orleans in a 52-27 romp. Keep in mind the Saints allowed more than 7,000 yards of offense last season.
Add to that the Andre Brown factor. Brown scored eight touchdowns to Wilson's four, so there is a high risk of Brown vulturing Wilson's touches at the goal line. All of Brown's scores came from inside the three-yard line, so he is a goal-line specialist, and it clamps down on Wilson.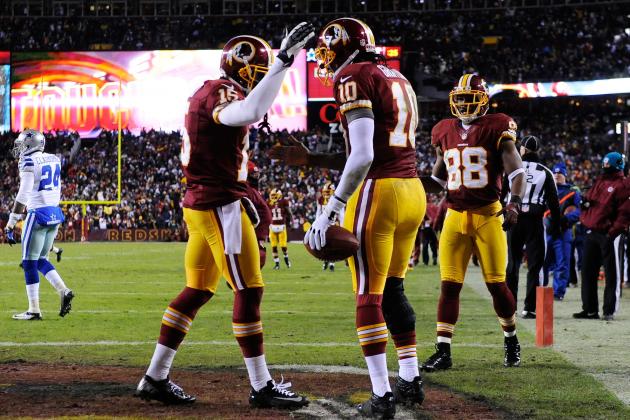 Patrick McDermott/Getty Images

RGIII is another player not to draft in 2013, and it's more than knee surgery. Keep in mind he tore up his knee in a playoff game in the first week of January.
Griffin certainly won't get the same number of carries that he did last season (120) or the yardage (815) or the touchdowns (seven) from them because of the knee and what should be more conservative play-calling.
Add to that a sketchy group of wide receivers and it makes Griffin look shaky as a passer. Only one of his wide receivers had more than 70 targets last season (Josh Morgan, 73), none of them had 50 catches and nobody broke the 650-yard barrier. That could be because Griffin is very good in the short game but a little deficient with the deep ball.
His knee puts him here and his lack of deep passing ability will keep him here. Let someone else take the risks.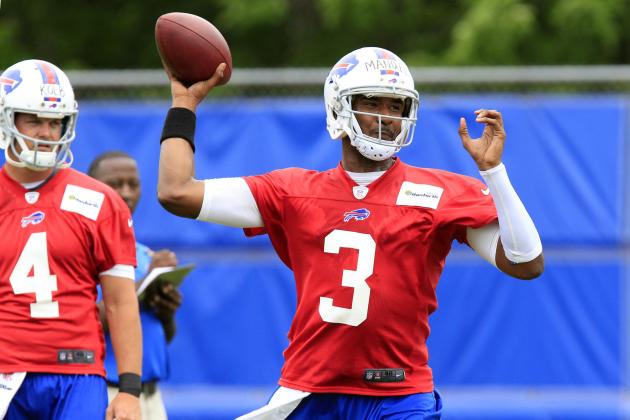 Kevin Hoffman-USA TODAY Sports
Kolb (left) and Manuel aren't worth your time in fantasy.
When it comes to the Buffalo quarterback duo of Kevin Kolb and EJ Manuel, both are best served being shuffled on by when you're on the clock.
Kolb came to Buffalo after getting cut by Arizona. He has never played 10 games in a season and has never thrown for 10 touchdown passes in a season either. His 28-25 career touchdown-to-interception ratio makes him fantasy fodder. Kolb doesn't have a Larry Fitzgerald-caliber player in Buffalo either, so his numbers should deteriorate further.
Manuel is a rookie out of Florida State, but you have to wonder how effective he will be when the Buffalo offense is likely to revolve around running back C.J. Spiller. Avoid Manuel in redraft formats since his playing time is going to be unpredictable.