2013 NHL Free Agency: Tempting Players Pittsburgh Penguins Must Avoid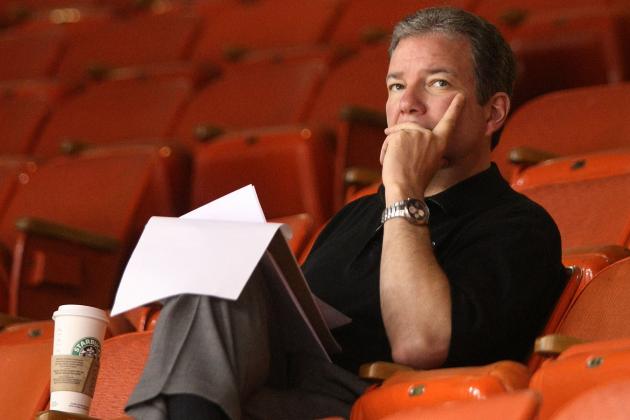 Bruce Bennett/Getty Images
Penguins GM Ray Shero
As the NHL's annual free-agent frenzy kicks off, the Pittsburgh Penguins figure to be one of the less-involved teams.
While the Pens have been an active team in free agency in recent years by acquiring key players such as Sergei Gonchar (2005), Petr Sykora (2007), Matt Cooke (2008) and Paul Martin (2010), this year figures to be less eventful.
Barring a trade, the Pens will only have a little more than $4 million in cap space remaining. Given Pens general manager Ray Shero's tendency to set aside around $1 million of cap space to acquire a player during the season, that would leave the Pens with just around $3 million set aside for free agency.
With that in mind, let's look at four players who the Pens should not pursue.
Begin Slideshow

»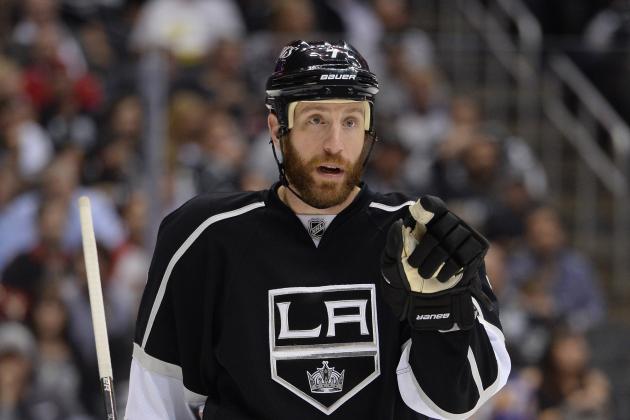 Harry How/Getty Images

As a key member of the 2009 Penguins team that won the Stanley Cup, Rob Scuderi will always have a special place in the hearts of Pittsburgh fans.
However, at 34 and having earned $3.4 million per season for the past four seasons with the L.A. Kings, Scuderi's age and expected market value would make him a bad investment.
While Scuderi's steady play would make him perhaps the ideal defensive partner for the talented but inconsistent Kris Letang, the Pens already have players, such as Scott Harrington, who can fill that role.
In addition, the Pens are stocked with talented defensemen and have already committed $14.5 million next season to their top four blueliners (Kris Letang, Paul Martin, Brooks Orpik and Matt Niskanen).
Unless Ray Shero decides to take advantage of the weak crop of free-agent defensemen and make a trade, the Pens will not have the cap space to justify spending more than about $3 million per year on Scuderi.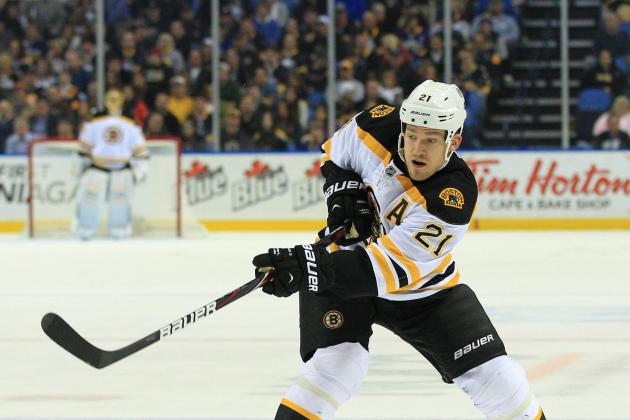 Kevin Hoffman-USA TODAY Sports

With his mobility and strong overall game, Andrew Ference, another former Penguin, figures to be a highly sought-after player when free agency begins.
However, with the Pens top four defensemen rotation already set and given Ference's age (34) and smaller-than-average stature (5'11", 189 lbs), he would be a bad investment for the Pens.
Ference is at his best when he is paired with a bigger and more physical defensive partner as he was in Boston with Zdeno Chara and Dennis Seidenberg.
To fill out their remaining spots on the blue line, the Pens need size and physicality of a player like Douglas Murray rather than the quickness and versatility of Ference.
Were the Pens to trade Matt Niskanen, who is entering the last year of his contract, signing Ference might be a possibility.
Even then, however, two-way defensemen are in high demand in the NHL, and Ference's market value would mean that the Pens would probably have to overpay to sign him.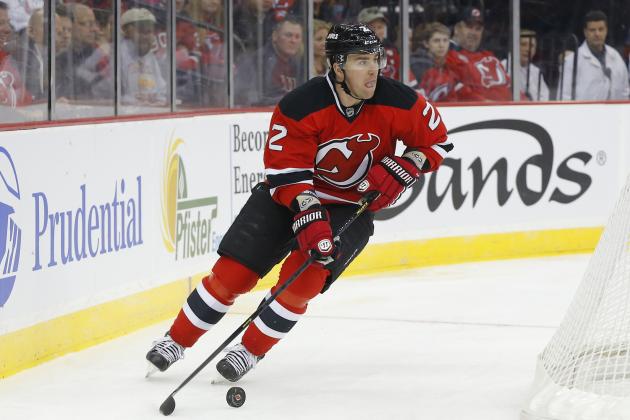 Jim O'Connor-USA TODAY Sports

Since he left the Nashville Predators to become GM of the Pittsburgh Penguins in 2006, Ray Shero has had a habit of bringing former players from his old team to his new team.
Having hired former Predators captain Tom Fitzgerald to be an assistant coach and now his GM assistant, and having brought players such as forward Steve Sullivan and goaltender Tomas Vokoun to Pittsburgh, Shero has shown a soft spot for players he knew from his days in Nashville.
While those signings proved to be wise decisions, signing Marek Zidlicky, another former Predator, would not be.
Known as a power-play specialist, Zidlicky might seem like a good fit for a Pens team that went 0-for-14 with the man advantage against the Boston Bruins in the Eastern Conference Final.
However, Zidlicky is 36 and, like Rob Scuderi, is coming off of a big contract and figures to be looking for one last big contract before the end of his career.
Given the weak free-agent pool of defensemen this year, teams will most likely have to overpay for players like Zidlicky, and the Pens can't afford to do that.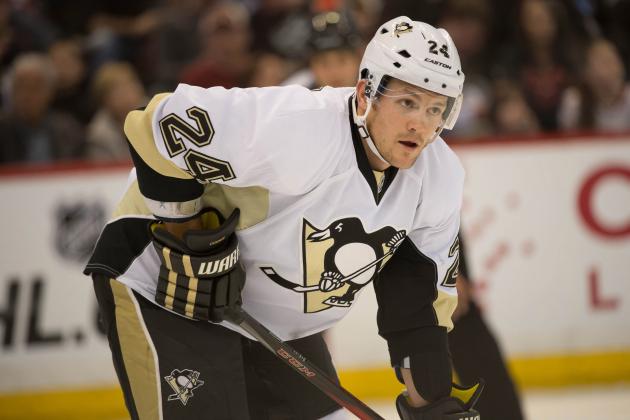 Marc DesRosiers-USA TODAY Sports

Since he was acquired in free agency in 2008, Matt Cooke's tenacity has made him an integral part of the Penguins' success.
However, since he is 34 and demanding a three-year deal, it's probably time for Cooke's tenure with the Pens to come to an end.
Since becoming GM of the Pens in 2006, Ray Shero has been reluctant to offer three-year contracts to older veterans and for good reason.
Cooke, who will be 35 when the regular season begins this fall, is simply not worth the risk of anything longer than a two-year contract.
While he has cleaned up his game in recent years and avoided the suspension-worthy incidents that have made him one of the most controversial players in the NHL, Cooke's age and expected cost (upwards of $2 million per year) simply make him too expensive for the Pens.