Murray vs. Janowicz: Score, Highlights for Wimbledon Men's 2013 Semifinal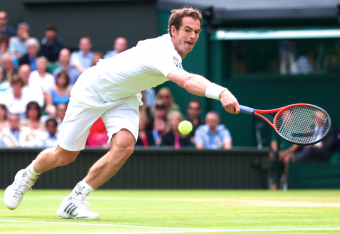 Murray wins!
Murray is victorious in his semifinal contest 6-7, 6-4, 6-4, 6-3 in four thrilling sets.
In a very close match on Centre Court with much drama, Andy Murray managed to survive against the power hitting Pole. Jerzy Janowicz certainly held his own appearing in his first ever Wimbledon semifinal—in fact his first ever Grand Slam semifinal at age 22.
Now onto the men's final on Sunday where Murray will do battle against a very fatigued Novak Djokovic who endured almost five hours on court.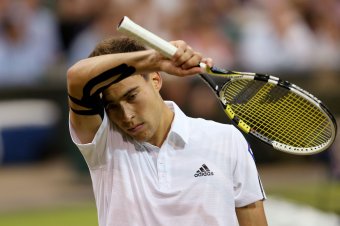 Julian Finney/Getty Images
Murray served 20 aces in the match as the big serving Janowicz only managed 9 on the day. A startling stat when you consider their percentages and totals coming into the match.
Murray will rest now and decompress, before he gets ready to do battle against Djokovic on Sunday.
Janowicz will see this as a great learning experience.
When he returns a year from now, he will have the reserve of this experience to draw on at Wimbledon 2014.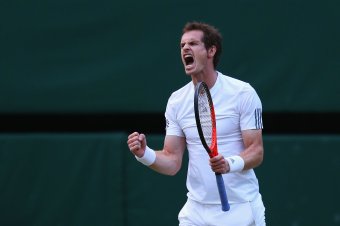 Julian Finney/Getty Images
Murray wins!
6-7, 6-4, 6-4, 6-3 in 4 sets of intense action!!
5-4 Murray
Murray one game away from the men's final!
Can he win it in four?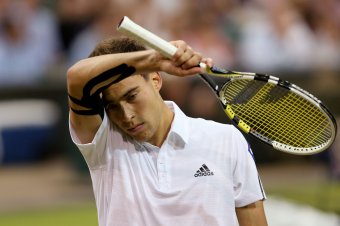 Julian Finney/Getty Images
4-3 Murray!
Jerzy remains quite calm on court not yet ready to give up in this match. He holds at love to stay in this match 3-4.
3-2 Murray
Experience proved to be the difference early in this fourth set because the young Pole certainly has the game to win this tournament.
Expect to see Jerzy back many more times after this Wimbledon fortnight.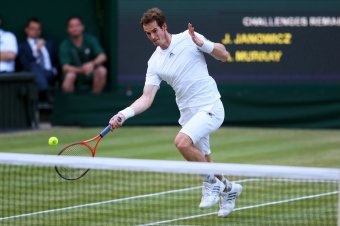 Julian Finney/Getty Images
Murray holds at love 3-1!
Murray is closing in ready to move on to his second consecutive Wimbledon final where he will meet Novak Djokovic for a shot at the elusive title Murray longs to add to his mantle.
2-1 Murray!
Murray breaks in the third game of the fourth set!
The Scott begins to smell the finish line for sure!
Got to think that Murray is thinking Janowicz might zone on him indoors like Federer did after roof closed in 2012 final

— Matt Cronin (@TennisReporters) July 5, 2013
1-1, 4th set
Murray holds his opening game of the fourth set.
Murray will try hard to break his opponent's serve early, especially with the roof closed!
Fourth set underway!
Janowicz is serving first in this set.
Murray will try to pressure the youngster early for the lead.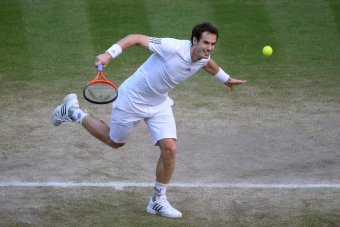 Dennis Grombkowski/Getty Images
6-4 Murray wins the 3rd set!
They are closing the roof at the insistence of Janowicz! The crowds do not like it!
There will be a slight delay as we wait for them to close the roof and acclimate the court for indoor play.
5-4 Murray
Murray breaks back to go up 5-4 in the 3rd set!
4-4 in 3rd set.
Murray breaks back in the sixth game of set No. 3 to put himself back on serve.
In the seventh game, he leveled the set at 4 games each as Janowicz prepared to serve to stay ahead in the this set.
4-3 Janowicz
Murray breaks back! They are now on serve again! Murray did it when it mattered most!
4-2 Janowicz
Can Murray break back in this game?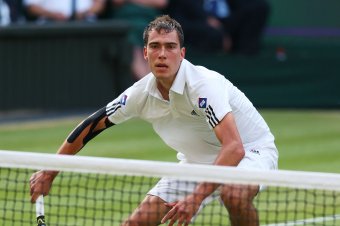 Julian Finney/Getty Images
3-2 Janowicz breaks!
Murray seems to be struggling more in this set as Janowicz ups his game in the 3rd set.
Broken in the fourth game. Will Janowicz hold to take advantage of the break?
1-1 in 3rd Set
Saving two break points on his first serve opportunity, Murray holds serve in his opening game of set No. 3.
It was a great opportunity for Jerzy but Andy stepped up big to stay on course.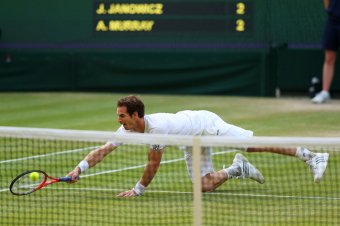 Julian Finney/Getty Images
6-4!
Murray wins the second set!
Murray now has a new grasp on this match as the third set gets underway!
4-5, Murray a step ahead
We are coming down to the business end of set No. 2 with Murray hoping to close it out quickly.
Janowicz prepares to serve to stay close.
5-3, Murray holds his lead!
Down 15-40, Murray had to work hard in this game.
Murray's serve has been quite impressive in this match. But Janowicz does not seem intimidated by either the serve or the occasion, so far.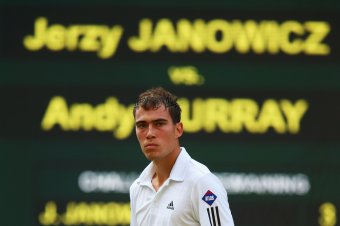 Julian Finney/Getty Images
4-3 Murray still holds an edge!
Janowicz held onto his serve again, staying within striking distance of the Scot.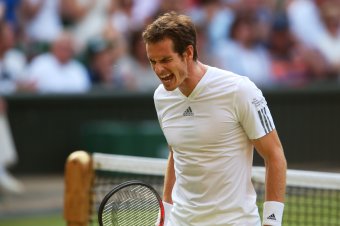 Julian Finney/Getty Images
4-2 Murray leads
Janowicz had his chances but could not get a break of serve. Now he needs to hold his own to stay in this match. Jerzy to serve.
3-2 Murray in front
Janowicz served his way out of trouble in the fifth game.
Can he break the Murray serve now?
2-0
Jerzy's serve broken in the first game of set 2. Andy consolidated the break to go up 2-0. We will see if he can hold onto his advantage as the match wears on.
7-6
Janowicz takes the first set in a tiebreak!
Wow! Did not see this coming. Andy will have to regroup fast!
6-6
Onto the first set tiebreak! Who will take it?
Much more important for Jerzy to hold on than for Murray who is used to coming back!
This article is
What is the duplicate article?
Why is this article offensive?
Where is this article plagiarized from?
Why is this article poorly edited?