With new head coach Brad Stevens now calling the shots for the Boston Celtics, things aren't going to be as bad as people think in 2013-14. In fact, the Celtics have enough talent to sneak into the postseason next year.
Boston recently announced the hiring of Stevens, via the team's official Twitter account:
The @Celtics have hired Brad Stevens as their next head coach. Press Release: http://t.co/Psidetrtwo

— Boston Celtics (@celtics) July 3, 2013
With a head coach now on the payroll, the Celtics can now prepare for what's going to be an interesting season. It's already been a surprising summer for Boston, as the team decided to start rebuilding.
Boston sent Doc Rivers to the Clippers and will be trading Kevin Garnett and Paul Pierce to the Brooklyn Nets, per Adrian Wojnarowski of Yahoo! Sports. It's not all bad news, though. At the draft, Boston landed Gonzaga product Kelly Olynyk and Colorado State big man Colton Iverson. Boston still has its core of young players as well.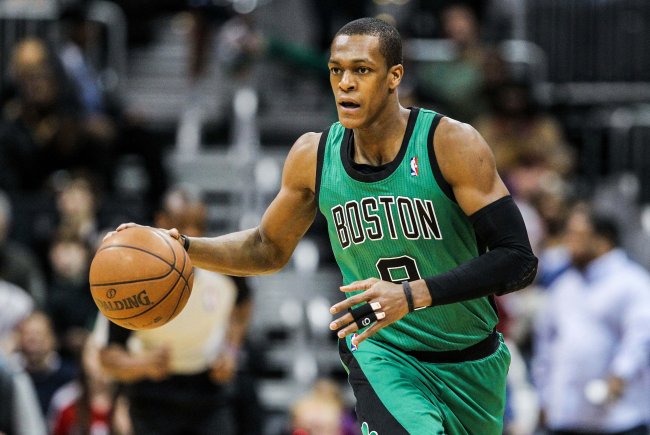 USA TODAY Sports
The Celtics made the postseason last year and didn't even have Rajon Rondo for the entire season, as the point guard tore his ACL in the 38th game. That's quite the accomplishment for Boston, considering Rondo directs the offense and has a massive impact on the team's success.
Rondo will be healthy enough to start the year on the floor and will be joined by the likes of Avery Bradley, Jeff Green, Jared Sullinger and Brandon Bass. Boston will also have Gerald Wallace and Kris Humphries as the big names coming over from Brooklyn in the blockbuster deal. Those seven players can get Boston to the playoffs.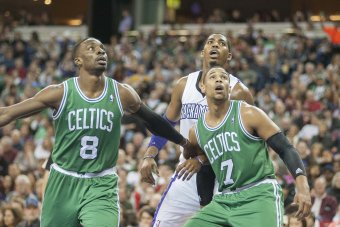 Ed Szczepanski-USA TODAY Sports
While the 2012-13 season averages of those seven players only averages around 65 points per game, that doesn't take into account down years from Wallace and Humphries, as well as an injury to Sullinger. Also, Rondo was out for an extended period of time, and Green and Bradley only saw limited minutes for most of the year.
The five players already on Boston's roster have a ton of potential going forward, as they're all young with a lot of upside. Wallace and Humphries will be solid complimentary players, and Olynyk should play a large role in the frontcourt as well. If he can make a strong transition to the NBA, he'll make Boston that much better.
It certainly will be a long road to the postseason for the Celtics next season, but it is definitely possible. It hasn't taken much in the last 10 years to make the playoffs in the Eastern Conference. Over that span, the No. 8 seed in the playoffs has finished at .500 or better just three times. Boston can play worse than .500 and still make it in.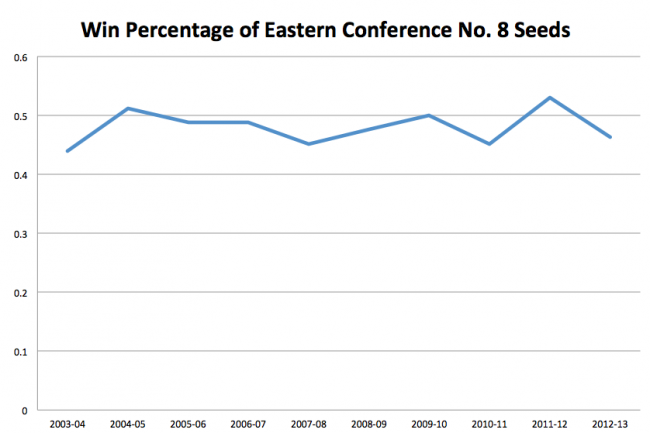 The average winning percentage of those 10 teams is .480, meaning around 39 or 40 wins on the year. The Celtics haven't finished with 38 wins or fewer since 2006-07, when they didn't have Ray Allen or Kevin Garnett. While it's definitely possible that Boston stinks next year, a postseason berth shouldn't be counted out just yet.
How will the Celtics fare in 2013-14?
If there's one thing that the basketball world has learned in the past few years, it's to never count out a team coached by Stevens. He put Butler on the map, making it to back-to-back National Championships in 2010 and 2011. This is Butler we're talking about here, not Duke, North Carolina or UConn. This is Butler.
Stevens is a brilliant young coach that's bound to put together a winning strategy each night for the Celtics. Remember, Boston will likely only need 39 wins to get into the postseason. If you don't think that the Celtics can win 39 games next season with Stevens calling the plays, then just wait for him to prove you wrong.
No one ever thought that Butler would make it to the National Championship both of those years, but it did. Stevens is the definition of a Cinderella coach. In 2013-14, the Celtics will be the Cinderella team that everyone watches, as Stevens will take them to the postseason when no one thought it was even close to being possible.