As an NBA free agent, a player can choose to go to any team that offers him a contract. However, that does not mean that it would be a good fit.
A smart player would go to a squad that not just offers the most money but allows him to maximize his potential on the court to maintain the same high level of play he is used to providing.
Also, the top stars in the game should be doing whatever is necessary to join a club poised to win a championship.
Not everyone will follow this advice, but here are realistic destinations that should be avoided for the top free agents available.
Josh Smith: Detroit Pistons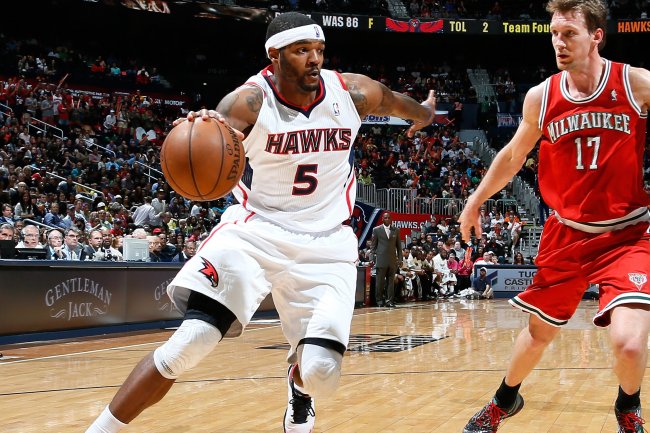 Kevin C. Cox/Getty Images
Detroit has been one of the biggest suitors for the forward this offseason. Adrian Wojnarowski of Yahoo! reported that the two sides met on the first day of free agency, and the organization plans on making a "substantial four-year offer" for the player.
While the Pistons might wait to see how the rest of free agency shakes out before making a formal offer, it is clear that there is interest from the team.
However, Detroit has two young players already set in the frontcourt between Andre Drummond and Greg Monroe. This means that Josh Smith would have to play as a small forward, which is not his best position.
At his best, Smith is a mismatch at power forward that can go off at any time. However, his poor shooting ability (28.3 percent career from three-point range) causes him to be at best an average wing that is not as good as top players at the position around the Eastern Conference.
In order for him to succeed, he needs to go to a place that allows him time at the 4. Detroit is not that place.
Andre Iguodala: Atlanta Hawks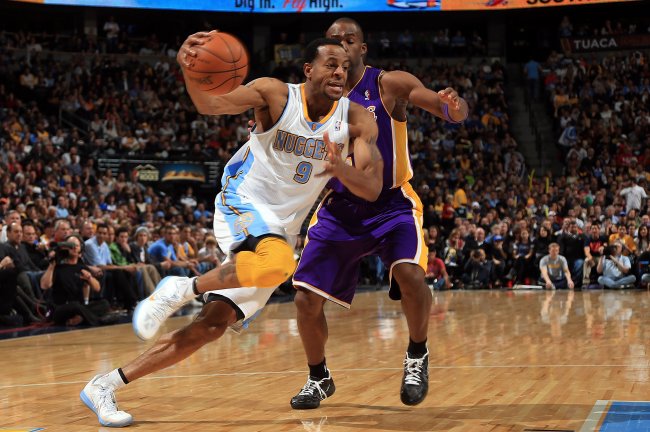 Doug Pensinger/Getty Images
Possibly looking for a replacement for Smith, the Atlanta Hawks are strongly considering adding Andre Iguodala this summer, especially if they are unable to get Dwight Howard.
As SportsCenter points out, it has already been an interesting free-agent period for the former Denver Nuggets wing:
Kings offered Andre Iguodala a 4-year, $52 million deal... then pulled offer within a day, per @USAToday. His reaction: RT @andre: WOW!!!!

— SportsCenter (@SportsCenter) July 3, 2013
However, Iguodala has a number of different options after meeting all around the league, including the Pistons and Hawks, according to Marc J. Spears of Yahoo!
The problem is that he would have to take over the go-to scorer role that Smith provided over the past few years. While Al Horford is an excellent center, the team will not succeed without someone with the ability to score from the perimeter.
Unfortunately, Iguodala is not that player. He is best used as an elite role player who can fill up the box score in almost every category for a winning team. The more he is expected to contribute on the offensive end, the less efficient he is.
Atlanta does not have enough talent to contend for a title next season, and grabbing Iguodala would not be the smartest move for either the team or the player.
Dwight Howard: Los Angeles Lakers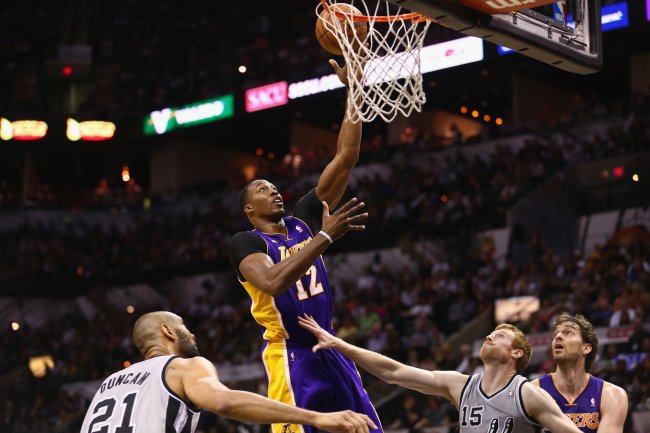 Ronald Martinez/Getty Images
From a basketball perspective, it makes little sense for Howard to remain with the Lakers after this season.
While the organization can sell him on tradition and the chance to be the next great star in Los Angeles, the aging roster is unlikely to help him out for too long. The 27-year-old center must find a place where he can succeed long term and possibly win multiple championships.
Additionally, the squad as currently constructed might not be the best option he has, as noted by ESPN's Mike Greenberg:
Can't think of any reason Dwight Howard would stay with #Lakers besides money. He'd be closer to title any of the other places begging him.

— Mike Greenberg (@Espngreeny) July 4, 2013
The team barely reached the playoffs last season and will be without Kobe Bryant for the first few months of the year.
Of course, the biggest thing preventing him from returning to his current team is the playing style.
Coach Mike D'Antoni uses a fast-paced system that relies on a spread floor and jump shots. This is the opposite of what Howard needs to succeed as a dominant low-post scorer.
If Howard wants a place where he can be at his best while possibly winning titles, the Lakers are not the place for him.
Follow Rob Goldberg on Twitter for the latest updates in sports.