Chicago Bulls 2013 NBA Free-Agency Primer: What You Need to Know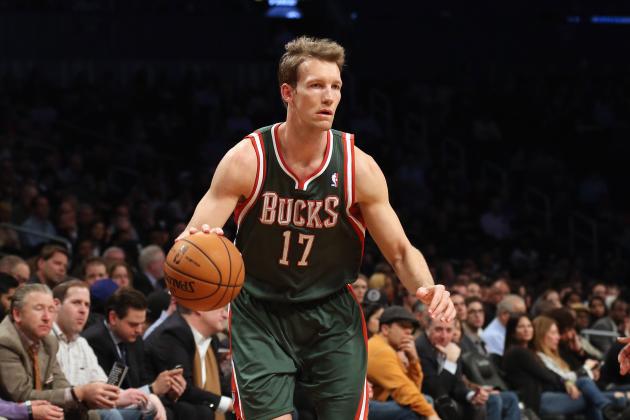 Bruce Bennett/Getty Images
Adding Mike Dunleavy to the mix will only help the Bulls.
This has been and will continue to be a boring offseason for the Chicago Bulls.
Unlike a few other teams in the league, the Bulls do not possess an enormous amount of cap to offer free agents.
Any free agents who want to land in Chicago will have to take either the Bulls' mini mid-level exception or a minimum contract.
What roster decisions will executives Gar Forman and John Paxson make this summer?
The starting lineup for next season is basically set with Derrick Rose, Jimmy Butler, Luol Deng, Carlos Boozer and Joakim Noah. Which players will be added to the bench as role players?
Here's everything you need to know about the Bulls' not-so-exciting free-agency period.
Begin Slideshow

»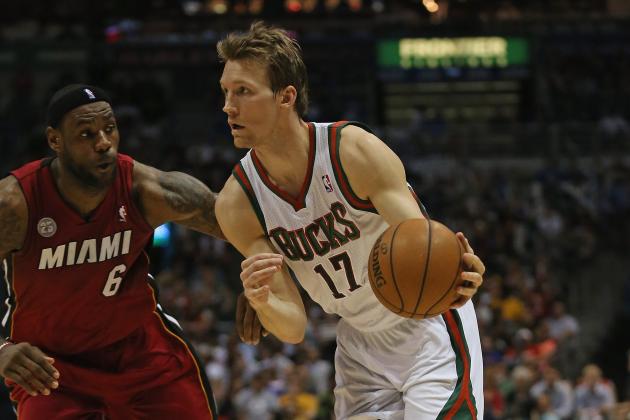 Jonathan Daniel/Getty Images

Brought in Mike Dunleavy
The Bulls didn't waste much time using their mid-level exception. According to Marc Stein of ESPN.com, swingman Mike Dunleavy verbally agreed to a two-year deal worth $6 million.
Dunleavy, who spent the last two seasons with the Milwaukee Bucks, is an outstanding three-point shooter. The former Duke Blue Devil shot a career-high 42.8 percent from downtown last season.
With Derrick Rose's ability to penetrate, Dunleavy should receive a bunch of open looks for Chicago.
Retained Nazr Mohammed
Nazr Mohammed was signed last summer to replace Omer Asik, who bolted town for the Houston Rockets.
Mohammed would do a decent job backing up Joakim Noah last season, and now he'll get to play in Chicago for another season.
Mohammed verbally agreed to re-sign for the veteran's minimum.
The 6'10" Chicago native averaged 2.6 points and 3.1 rebounds per game for the Bulls last season.
Jonathan Daniel/Getty Images

Scoring
The Bulls averaged just 93.2 points per game this past season. So obviously, they need someone who can put the ball in the basket and create his own shot.
In a way, Derrick Rose will serve as a major free-agent signing. The megastar point guard, who missed an entire year recovering from ACL surgery, will return to the court next season and provide a great deal of scoring.
Rose is capable of putting up 25 points a night and is easily one of the league's most unstoppable scorers when healthy.
Shooting
Chicago struggled mightily from downtown. Sometimes it seemed as if they couldn't hit the broad side of a barn.
The team addressed the need in the draft, selecting two quality outside shooters in New Mexico's Tony Snell and Florida's Erik Murphy. Snell shot 39 percent from three-point land last season while Murphy shot a red-hot 45.3 percent.
The addition of Mike Dunleavy will certainly help. Plus, another long-range threat like Anthony Morrow or Wayne Ellington could make their way to the Windy City this summer as well.
Backup Center
If you're a Bulls fan, the above picture of Joakim Noah has to make you cringe. Aren't you tired of seeing him in street clothes so often?
The injury-prone center needs a reliable backup so he doesn't have to play a boatload of minutes every game. It's imperative that he stays fresh for the postseason.
Bringing back Nazr Mohammed is a good idea, but the Bulls will also need to sign another big man to play behind Noah.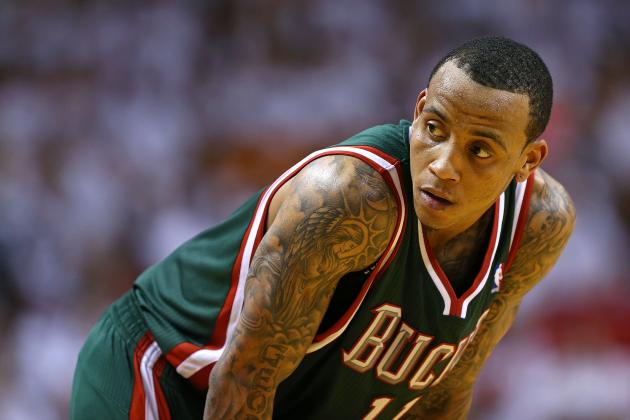 Mike Ehrmann/Getty Images

Monta Ellis
According to Ken Berger of CBS Sports, the Bulls are interested in acquiring free-agent guard Monta Ellis.
Since the Bulls do not have any cap space, the only chance of landing Ellis is through a sign-and-trade.
Don't look to see him in a Bulls uni anytime soon, though. He's capable of dropping 20 points a night and emerging as a great No. 2 scorer. However, he's only 6'3" (not the ideal height for a shooting guard) and isn't the world's greatest defender.
Plus, Ellis' contract would hurt the Bulls' chances of signing LeBron James next summer.

Mo Williams
According to RealGM's Shams Charania, the Bulls have shown interest in Utah Jazz guard Mo Williams.
Williams made $8.5 million last season, and it's extremely unlikely that he'll take a huge paycut to go to Chicago.
Mike Dunleavy will be signed for the mid-level exception, meaning Williams would have to take a minimum contract.
Williams would strengthen the Bulls' bench with his solid shooting and ball-handling skills.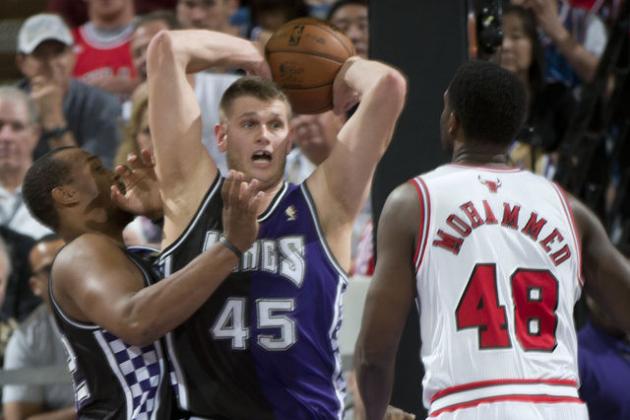 Spruce Derden-USA TODAY Sports
Photo credit: sacbee.com
Signing Cole Aldrich makes quite a bit of sense, as the Bulls can sign him for the minimum.
Drafted 11th overall in 2010, the Kansas product hasn't quite performed like a lottery pick thus far. Yet he possesses the skills to be a decent backup center in the Windy City.
Last season, Aldrich averaged 2.2 points, 2.7 rebounds and 0.5 blocks per game, splitting time with the Houston Rockets and Sacramento Kings.
While those numbers are nothing to brag about, his 9.3 points, 11.1 rebounds and 2.1 blocks per 36 minutes are a bit impressive.
In addition, Aldrich has shot 54 percent from the field for his career and 71 percent from the free-throw line. He hit 93 percent of his free-throw attempts during the 2011-12 season.
Aldridge produced back-to-back double-doubles this past April, including a 12-point, 12-rebound, four-block effort against the Rockets.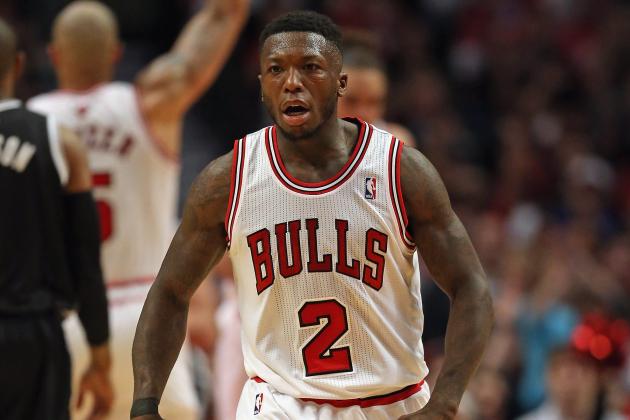 Jonathan Daniel/Getty Images

The Bulls lost free agent Marco Belinelli, who is headed to the San Antonio Spurs.
Will they lose another guard in Nate Robinson?
The former slam dunk champion signed with the Bulls for the veteran's minimum last summer. But after a fantastic 2012-13 campaign, he's expected to rake in the dough this summer. That means he's out of the Bulls' price range.
Robinson helped ease the pain of losing Derrick Rose last season, looking like a miniature Michael Jordan at times. No one can forget his 34-point performance in Game 4 of the Brooklyn Nets series.
With the thought of playing next to D-Rose and the chance to win a title, will Robinson pass up the big bucks and re-sign?
If he does, there will be a swarm of happy Bulls fans, that's for sure.