Ranking the Most Shocking NBA Head-Coaching Decisions of Last Decade
Kevin C. Cox/Getty Images
With the Boston Celtics picking up Brad Stevens to lead them in their rebuilding effort, the recent influx of shocking coaching hires comes to mind, especially with how frequent they've been over the past few seasons.
Stevens was a great college head coach; there's no doubt about that. He took a mid-major to back-to-back NCAA national championship games and came within three niches on a Gordon Heyward heave of winning one.
However, a 36-year-old head coach jumping up from the Butler Bulldogs to the Celtics is downright stunning.
Thinking that it's the first time a team has picked up a strange fellow to take over is way off base, however.
Since the beginning of the game, coaching decisions have completely baffled fans.
Sure, few these days rival a decision quite as insane as the Detroit Pistons naming Dave DeBusschere player-coach back in 1964 when he was all of 24.
There haven't been decision quite as wild as Detroit's in the past decade, but there are a few head-scratchers from the last 10 years that make a guy turn back and think.
8. Mike Brown in Los Angeles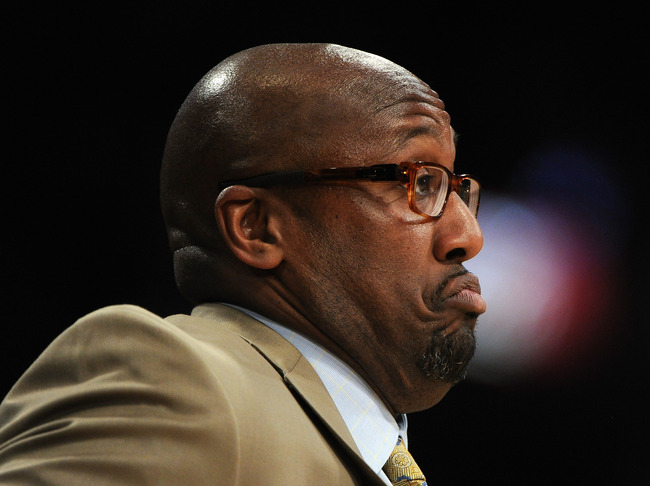 Harry How/Getty Images
Following Phil Jackson's departure from the Los Angeles Lakers back in 2011, it seemed as if Brian Shaw was all but guaranteed the job.
Shaw had been Jackson's assistant since 2005, plus he played under The Zen Master from 1999 until 2003 in the same role that Jason Kidd played with the New York Knicks in 2013.
Of course, with Jim Buss in charge of picking the new head coach, rather than Dr. Jerry Buss, he was looking for any way to distance himself from Jackson and the old ways of the Lakers.
Whom did he pick?
The same head coach who had been fired by the Cleveland Cavaliers a year before with criticism that he couldn't command the respect of his star player and couldn't run an offense to save his life.
Brown lasted 71 games with the Lakers before they gave him his pink slip.
7. Mike Brown, the Second Time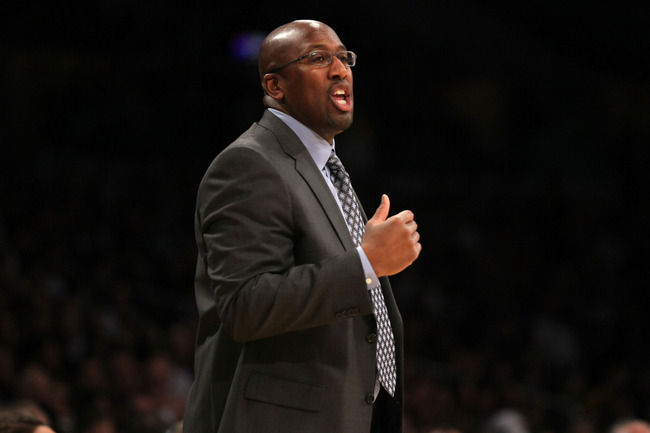 Stephen Dunn/Getty Images
Is it just me, or does this not bode well for the Cleveland Cavaliers?
Mike Brown coming back to Cleveland seemed like a cruel joke when it was initially rumored, but when it finally happened it just seemed like an incredibly "Cleveland" thing to do.
Brown deserves a ton of credit for what he did with the Cavs the first time around. Not only did he win 272 games in five seasons and take home the Coach of the Year Award in 2009, but he turned the Cavs into an incredible defensive squad.
Even still, after Brown was fired in 2010, his return three years later just five days following Byron Scott's dismissal still seems surreal.
6. Michael Curry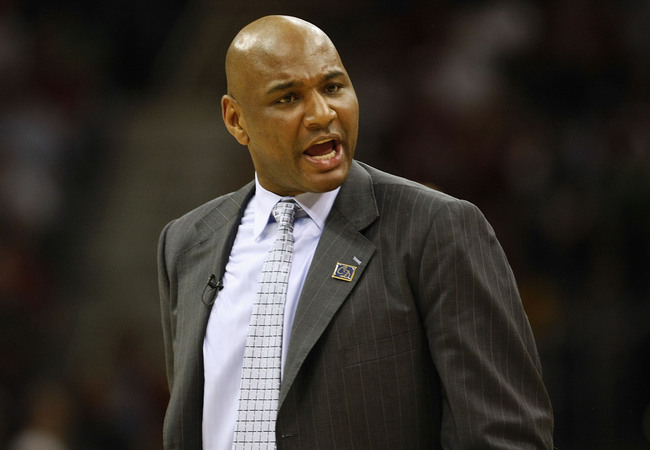 Gregory Shamus/Getty Images
Some guys spend years as assistant coaches before they ever get a shot at taking over a team of their own.
Brian Shaw was an assistant for eight years before the Denver Nuggets hired him. Mike Budenholzer was Gregg Popovich's assistant for 17 seasons before any team finally gave him a shot.
Michael Curry was an assistant coach for the Detroit Pistons for just one year before they decided he was ready for the job.
Curry took over in 2008 with the goal of bringing another championship to Detroit. Instead, he brought just 39 wins and a first-round playoff exit.
To be fair to the Pistons, he did serve a season as the NBA D-League vice president of player development, as well as Detroit's vice president of basketball operations for the 2007 season.
5. Sam Vincent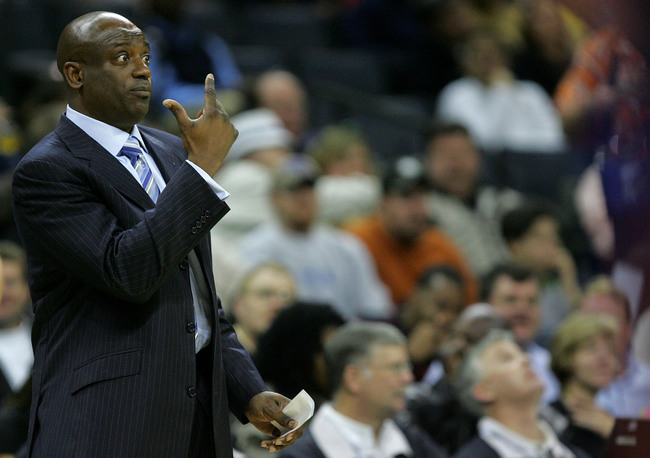 Streeter Lecka/Getty Images
For those of you who have forgotten the Sam Vincent Era of the Charlotte Bobcats, you're not alone.
Vincent was the second head coach in Bobcats history. The team made a huge deal as Michael Jordan donned his nicest baggy pinstriped suit and handed over a snazzy new Charlotte jersey to the newbie.
What made the hire so strange was that Vincent had spent just one season as a coach in the NBA before the Bobcats nabbed him, and that was as an assistant with the Dallas Mavericks the season prior to his hire.
Otherwise, Vincent has one of the strangest and most diverse coaching timelines of any guy out there.
He started out as the head coach of AEL 1964, a Greek team, back in 1999 before moving on to EiffelTowers Den Bosch of the Netherlands, the D-League's Mobile Revelers, the Nigerian National Women's Team, and then the D-League's Fort Worth Flyers.
He was 32-50 in his lone season as the Bobcats' head coach.
Give him credit, though. He did coach the first African team ever to win a basketball game in the Olympics.
4. Not Phil Jackson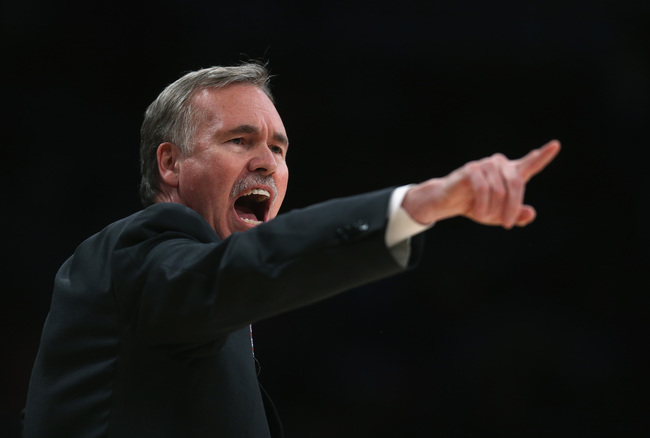 Jeff Gross/Getty Images
Another story of recent woe for Lakers fans came less than a year ago, a decision they're still bellyaching about, although it's definitely with reason.
Jim Buss was on the verge of righting his mistake from 2011, on the verge of bringing Phil Jackson back to coach the new Lakers squad featuring Dwight Howard and Steve Nash.
The only thing the Lakers had to do was wait for Jackson to think about it for a few days and not say anything nasty about him in front of Jeannie Buss.
It was basically a done deal, only until it wasn't.
Mike D'Antoni was hired and the Lakers called Jackson hours before he was set to let them know whether or not he wanted the job to tell him that it didn't matter.
Hey, at least they made the playoffs.
3. Jason Kidd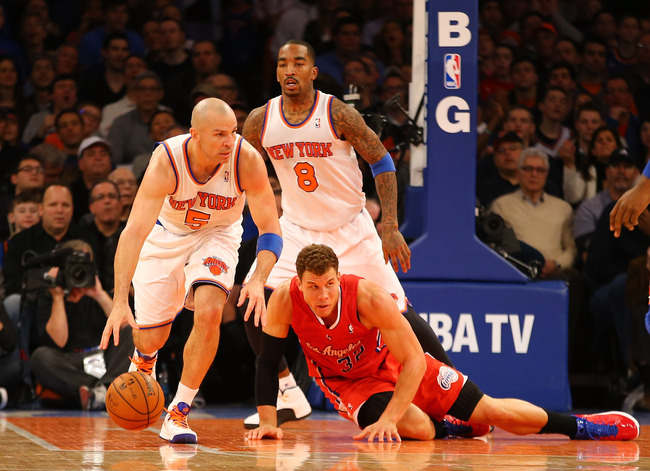 Al Bello/Getty Images
On June 4, Jason Kidd officially retired from the NBA. From there he pondered getting into coaching or perhaps a bit of broadcasting.
Nine days later he was officially hired by the Brooklyn Nets as their new head coach.
To say it was jarring would be an understatement; Kidd's hiring was completely out of nowhere.
Not only did he have absolutely no coaching experience, but he was coming from a cross-town rival, going to a team with a few players who rivaled him in age, and just days following his decision to get out of basketball.
It was a gutsy move by the Nets, one that could completely blow up in their faces, but more than anything it was absolutely shocking.
2. Brad Stevens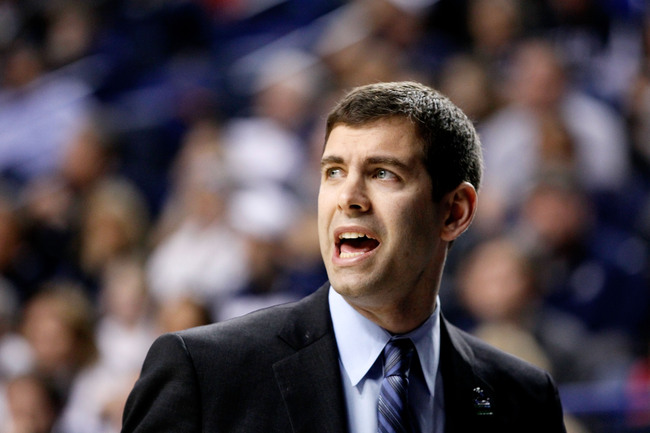 Kevin C. Cox/Getty Images
Guys who coach Butler don't become head coaches of the second-most winningest professional basketball team in the history of the NBA.
Guys who coach Butler go on to coach the Iowa Hawkeyes like Todd Lickliter, or the Xavier Musketeers like Thad Motta before taking another step up to coach Ohio State.
Where other guys used the feisty mid-major as a stepping-stone, Brad Stevens inadvertently used it as a trampoline.
Don't get me wrong—Stevens is an excellent coach. It's just that he was getting tabbed to be the guy taking over after Mike Krzyzewski at Duke, not sitting in a ghastly cloud of smoke from Red Auerbach's 795 victory cigars, cleaning up the mess that Doc Rivers left behind.
Brad Stevens being hired wasn't out of left field; it came from out of the stadium.
1. Mike Dunap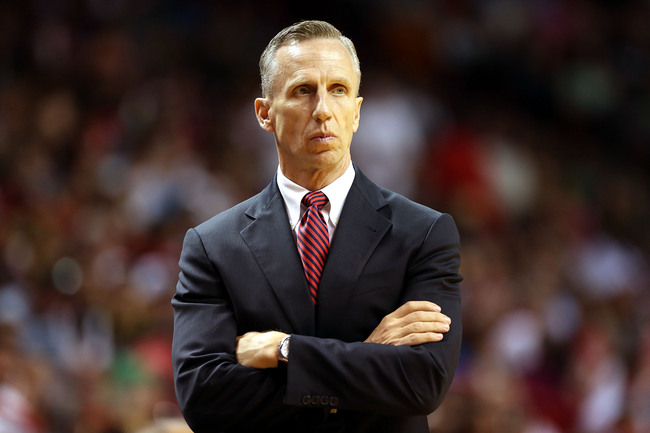 Marc Serota/Getty Images
Likely to be forgotten following the Brad Stevens hire, let's not put to bed the fact that the Charlotte Bobcats just spent a season under Mike Dunlap.
Dulap had three head-coaching jobs prior to his one-year stint with the Bobcats. He was head of the Cal Lutheran Kingsmen, the Adelaide 36ers of the NBL (that's the Australian professional league for the uninitiated) and the Metro State Roadrunners.
His other qualifications include serving as an assistant coach for the Denver Nuggets for three seasons before taking off for assistant coaching gigs at Arizona, Oregon and St. John's.
To say the guy wasn't well-traveled would be a fallacy, but that would be the same problem if you were to say he was well-qualified.
In the year prior to his time with the Bobcats, Dunlap was the assistant coach for a St. John's program that was 13-19 overall and finished 12th overall in the Big East.
To put that in perspective, this year's 12th-place finisher in the Big East was Rutgers. How would people have reacted if the Phoenix Suns hired Van Macon to be their next head coach?
Give credit to Dunlap, though. His Bobcats finished a full game ahead of the last-place Orlando Magic.
Keep doing weird stuff, Michael Jordan. It's fun for the rest of us.
Keep Reading