Super Agent Leigh Steinberg Navigates Through Dwight Howard's Thought Process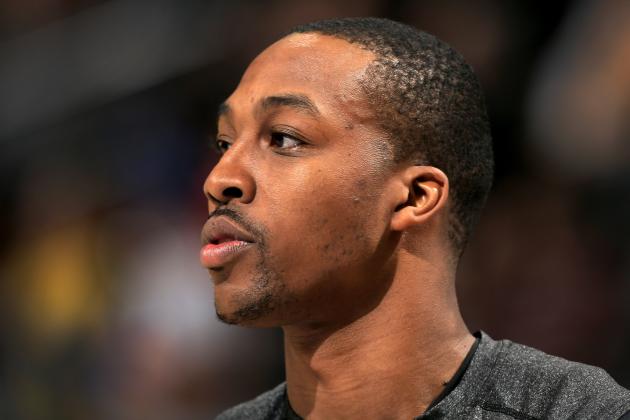 Doug Pensinger/Getty Images
Super Agent Leigh Steinberg walks through the process of Dwight Howard's decision-making as a free agent.
Dwight Howard's pending decision as to what NBA franchise he chooses to sign a maximum NBA contract with has dominated the early portion of free agency.
The league's elite center has the basketball world in waiting as he decides whether he will re-sign with the Los Angeles Lakers or opt for less guaranteed money by going to the Houston Rockets, Dallas Mavericks, Atlanta Hawks or Golden State Warriors.
As he mulls over the decision, Bleacher Report turned to Leigh Steinberg to provide an insider perspective on how the decision-making process is handled by elite athletes during free agency.
Steinberg is one of the biggest names in the world of sports agents, and he has sat through countless decision-making processes with free agents.
Steinberg has represented athletes in the NBA, NFL and MLB, and his list of former clients includes Steve Young, Oscar De La Hoya, John Starks, Troy Aikman, Ben Roethlisberger and many other big names through 30 years. He remains a certified NBA agent and his re-launch of Steinberg Sports and Entertainment is expected in just months.
Through the words of Steinberg, the decision-making process of Howard is broken down step by step.
Begin Slideshow

»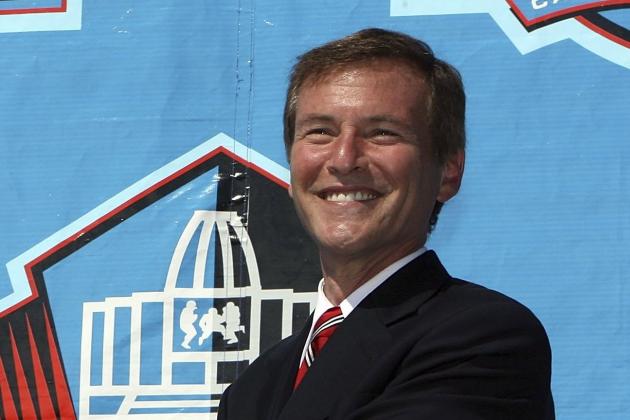 Doug Benc/Getty Images
Agent Leigh Steinberg at the NFL Hall of Fame induction of former client Warren Moon.
"The process begins with taking a client and having them do an internal inventory of their values and priorities. You take a player and show them the considerations: short-term economic gain, long-term economic security, geographical location—the weather, the lifestyle—family considerations, profile and endorsements.
In basketball, there are more specific considerations: being on a winning team, the quality of coaching, the system they'd play within and the facilities. It's a matter of breaking down each of those concepts in terms of what is most critical for the prospective free agent. …
… From the standpoint of the agent, the role is to facilitate as much communication between the player and the team to make sure each question is answered. So when a decision is made there is not one fact, consideration or relevant detail that a player hasn't had a chance to assimilate so there's not a, 'Oh, I wish I knew that then.'"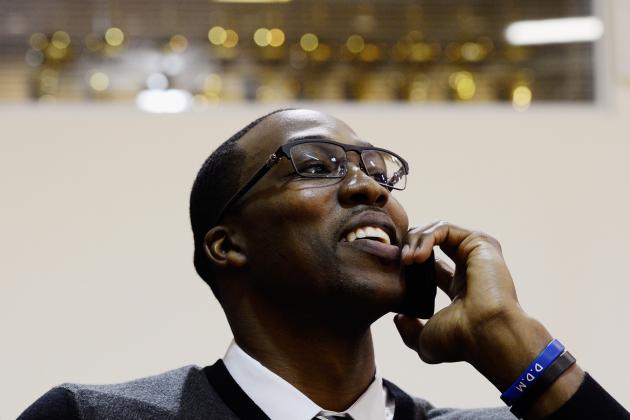 Kevork Djansezian/Getty Images

"Imagine every player is surrounded by a village. They've got mothers, fathers, siblings, high school coaches, college coaches, friends from the neighborhood and a whole constellation of people involved.
What makes the most sense, if a player allows it, is to take each part of that decision-making crew through the process with you. I might have six different people on a group phone call as we go through each step.
Depending on the age of the player, it could be a mother, father, sister, brother, wife, family attorney to build consensus. Otherwise, there will always be human nature that people will tell that athlete you should have gotten more, you signed with the wrong team, whatever.
That is a constant in representation to not just be in touch with the player but to be in touch with the people around that player."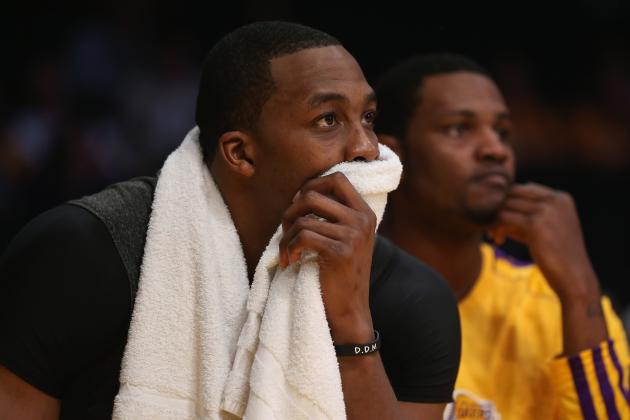 Jeff Gross/Getty Images

"What happens in decision-making is that one team is going to offer more money, one team is a bigger winner and one team is in a city that you like better.
With so many options, cognitive dissonance sets in where a player is so overwhelmed by the choices that the human psyche can't withstand so much pressure and tension, so it actually forces someone psychological to make a decision, any decision, to relieve the stress.
It may be the wrong decision.
And they may not have clarity as to what their goals are. So let's say if you had Dwight Howard right now, you need to focus him on those underlying values. What is really critical to him about where he is next going to play basketball?"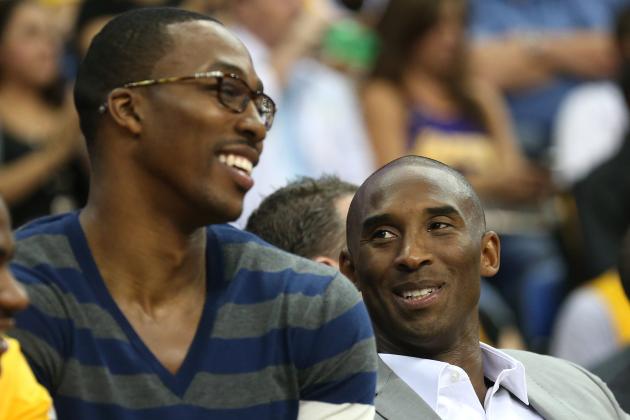 Stephen Dunn/Getty Images

"It's a combination of money, winning and role. It's about 'allow me to go out and be happy and fulfilled every night in the role with the coach and situation I am in.'
How much does $30 million mean to Dwight Howard? It's different to different people. Person A is going to say, 'You know what? Rich is rich. I am going to make a lot of money no matter wherever it is.'
Athletes don't think about the money in terms of, 'If I sign there I am going to get a new Winnebago in front of the house and I'm going to be able to fix up the roof.' It's not the way a normal person would look at getting a raise or getting money. It's just more dollars into their investment portfolio.
A lot of it for players is like, 'OK, Kobe Bryant is maxed out at X so for me to be a star player I need to have Y.' It's not even actually the money."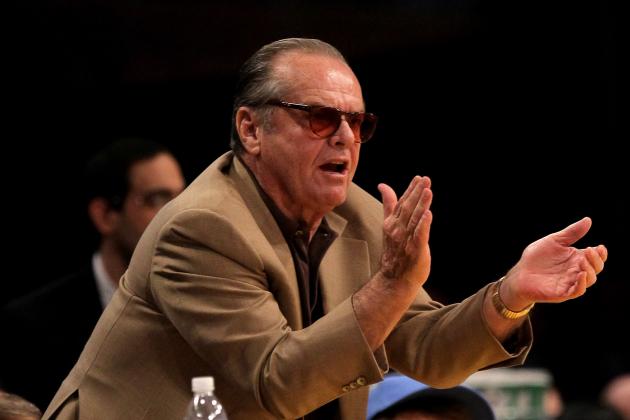 Stephen Dunn/Getty Images

"Before this ever starts it requires a keen understanding of what it is going to take to fulfill a client. If one of his values is the city, they can do a tour of a geographical area. They can bring people in, they can show all the opportunities off the court in that city.
If you are the Lakers, allegedly there was a phone call between Jack Nicholson and Dwight Howard this week.
One of the things that is going to be most critical to Dwight is looking at that organization and understanding whether or not he will find warmth and support there.
If winning is where it's at, you make the argument about winning for him. If compatibility with teammates is one, it's been reported there is friction between Kobe [Bryant] and Dwight. ... It may be fan reaction. It may be the player wants to play in a place where he is appreciated, but in the case of Dwight Howard, he never quite caught on with the LA fans.
At the end of the day, athletes want love and appreciation. It's not really just about the money because his terms are so astronomical anyway.
A lot of the disconnect in Los Angeles is that the Lakers may feel from their perspective that they're an elite franchise and that the honor of being with them is like playing for the New York Yankees or in the old days of the Dallas Cowboys.
But is that relevant to the player? Dwight Howard saw what playing in Los Angeles was like last year. There was a lot of losing. It was a lot of fan antipathy because he was missing free throws and there was lackluster appeal."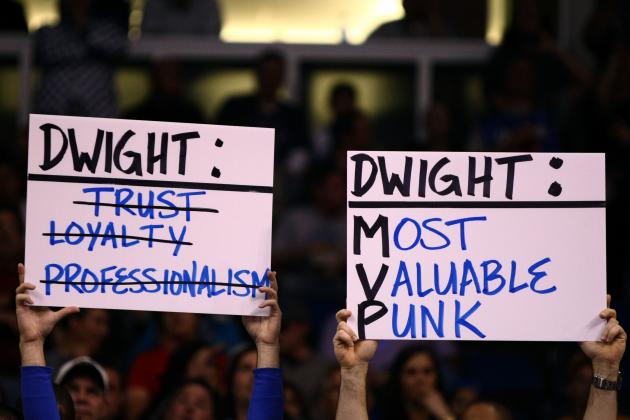 Douglas Jones-USA TODAY Sports

"You would make the assumption that players would love this process. For Howard, it's flattering. Recruiting has been made into an art to appeal to a player because they have done their homework on a guy.
They're trying to get the best sense, the most comprehensive picture of what's truly motivating him and speak to that point. ...
… You would assume that this would be heaven for players. But the reality of the athletic experience is that as brave as these athletes are—as courageous, as impervious to pain, as willing as they are to throw their bodies around with reckless abandon—athletes covet stability. They covet structure.
An offseason of uncertainty to many athletes is unsettling. In other words, they have fun with the first few interviews because they are wanted. But when it really gets down to the fact they don't have a routine, they don't have a team, they don't know who they'll be working with, that can be really unsettling."