UFC 162: Who's on the Hot Seat Heading into Silva vs. Weidman Fight Card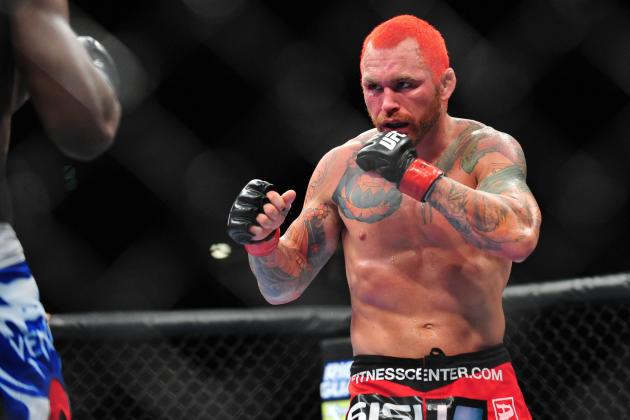 Gary A. Vasquez-USA TODAY Sports

A UFC event headlined by Anderson Silva is always a reason for celebration. After all, it's not every day that fans get to witness one of the best fighters in the history of the sport defend his title.
We also don't always get to see Silva face a fighter who has more than an outside chance to defeat him, but that is what we have in Chris Weidman.
Joining Silva and Weidman on the UFC 162 fight card will be 20 other fighters.
Some of these fighters are under no pressure, but others are facing different degrees of heat. What follows is a list of fighters who are on the hot seat heading into UFC 162 on Saturday.
Begin Slideshow

»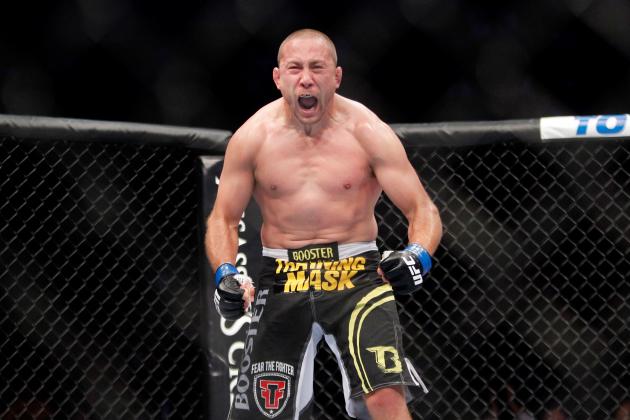 Bruce Kluckhohn-USA TODAY Sports

Is it odd that a fighter on a three-fight winning streak might be under pressure heading into UFC 162? Maybe, but in the big picture, not really.
Mike Pierce has won his last three fights—two by decision and one by knockout—and yet finds himself as the opening act on the UFC 162 Facebook prelims. Ironically, Pierce's last victim, Seth Baczynski, is fighting one spot above Pierce on the card.
It doesn't take a genius to see that the UFC is sending a message. Pierce's wrestling-based offense is not a fan-friendly style, and that's why a fighter on a nice run in the welterweight division is opening the card.
A victory will keep him employed, but if that victory is another boring wrestling-centric fight, he shouldn't expect his standing with the UFC to improve.
The UFC will be looking for a more aggressive Pierce on Saturday. If he fails to deliver, things could get dicey for him.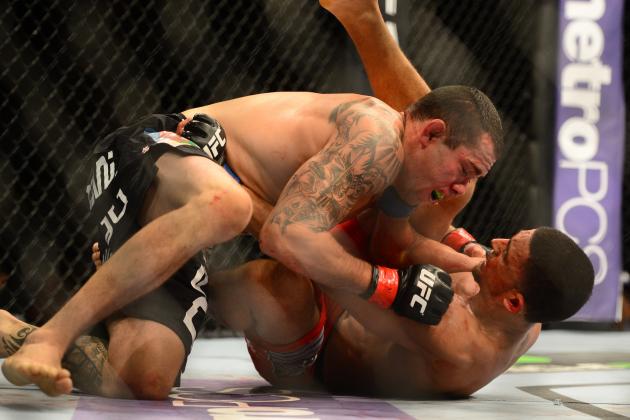 Mark J. Rebilas-USA TODAY Sports

Breaking through in the UFC lightweight division is not an easy task. If you don't believe that, just ask Rafaello Oliveira.
He was 13-3 when he made his UFC debut while riding a four-fight winning streak. Three fights into his UFC career, Oliveira has a 1-2 record.
Granted, the UFC put Oliveira on the sink-or-swim path when it gave him Gleison Tibau and Yves Edwards in his first two bouts. The matchmakers gave him a bit of a step down in competition in his third bout, matching him up with Yoislandy Izquierdo, whom Oliveira beat by unanimous decision.
On Saturday, the UFC is throwing Oliveira back into the fire against Edson Barboza.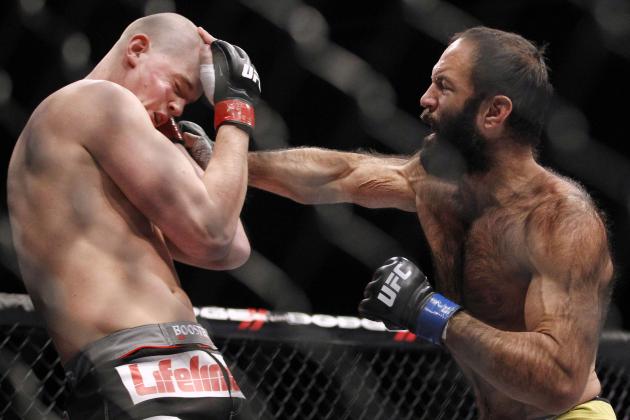 Matt Ryerson-USA TODAY Sports

If you want to put yourself on the hot seat with the UFC, follow Dave Herman's example.
Herman has failed two drug tests in the last two years.
He also came into UFC on Fuel 1 looking like a gorilla in a pink scarf, according to UFC president Dana White (h/t Yahoo!). In addition, he used "Macho Man" by the Village People as his walkout song—something else that White did not appreciate.
Last on the list is that Herman has gone 0-3 in his last three fights.
He took one step in the right direction when he passed a mandated pre-fight drug test this week, but even with a victory on Saturday, odds are that will only save his job on a temporary basis.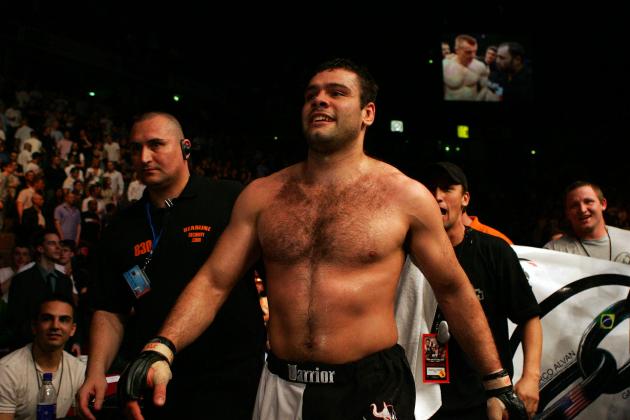 Gary M. Prior/Getty Images

Gabriel Gonzaga is in his second run with the UFC. His first stint ended after he dropped fights to Junior dos Santos and Brendan Schaub.
He'll enter his UFC 162 bout against Dave Herman coming off a first-round knockout loss to Travis Browne in his last contest with the promotion.
Gonzaga, a 10-year veteran of MMA, can't afford a second straight defeat, especially to Herman, who is riding a three-fight losing streak.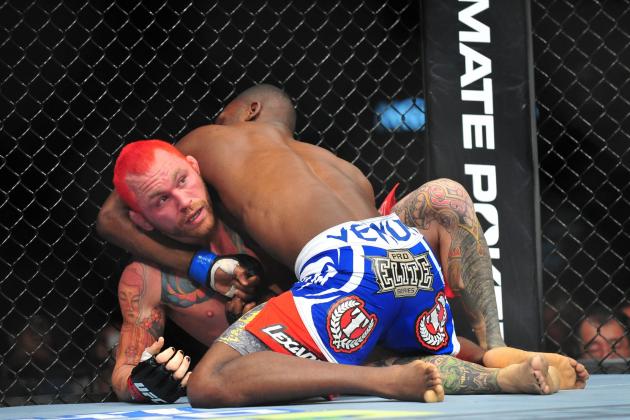 Gary A. Vasquez-USA TODAY Sports

On a weekend that will see two of the fighters from the original season of The Ultimate Fighter enter the UFC Hall of Fame, Chris Leben, another original TUF member, may be fighting for his UFC life.
Leben has a few strikes against him heading into his UFC 162 bout with Andrew Craig. He's 1-3 in his last four outings, he recently served a yearlong suspension after testing positive for Oxycodone and Oxymorphone, and when he returned against Derek Brunson, he looked rusty and not ready for competition.
Leben recently spoke to Bleacher Report about his new camp, Alliance MMA, and what the move has meant to him. Leben's confidence seems high, and he's saying all the right things heading into Saturday, but he needs to do more than talk—he needs to perform.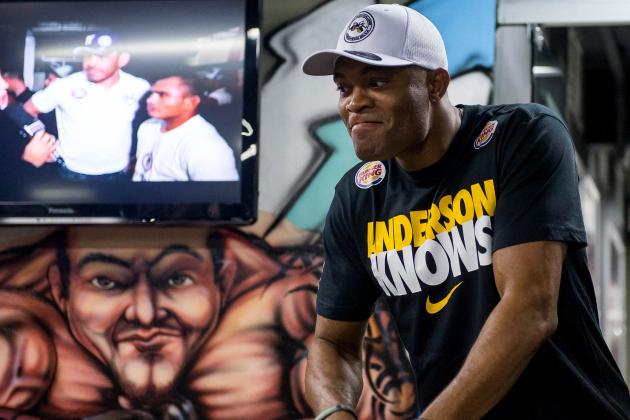 Buda Mendes/Getty Images

You could say that every fighter on the main card is under pressure at UFC 162. No, none of the 10 fighters competing on the UFC 162 pay-per-view portion of the event are in danger of being released from the promotion, but they all have a lot at stake heading into Saturday.
Cub Swanson and Dennis Siver are ranked fifth and sixth in the UFC featherweight division, so a loss on Saturday would be a huge setback for either fighter.
Mark Munoz and Tim Boetsch are in an even more precarious position in the middleweight division. Both of them are coming off losses, and they are ranked near the bottom of the Top 10. A second consecutive loss will most likely drop the defeated fighter out of the rankings.
Who will replace the loser of Boetsch vs. Munoz in the Top 10 rankings? There are no guarantees, but the winner of Tim Kennedy vs. Roger Gracie has a good chance to break into the conversation. A win for Kennedy may also smooth things over for him after he criticized the UFC's pay scale, which he later apologized for.
In the co-main event, Frankie Edgar needs a win to hang on to his ranking in the featherweight division, while an upset victory will no doubt launch Charles Oliveira up the ladder.
As for the main event, in the world of "what have you done for me lately" MMA fans, Anderson Silva's legacy will be on the line—as far as some are concerned—against Chris Weidman.
It's rare to have a main card with so much at stake.