4 Predictions for "New Drogba" Romelu Lukaku's 2013-14 Campaign at Chelsea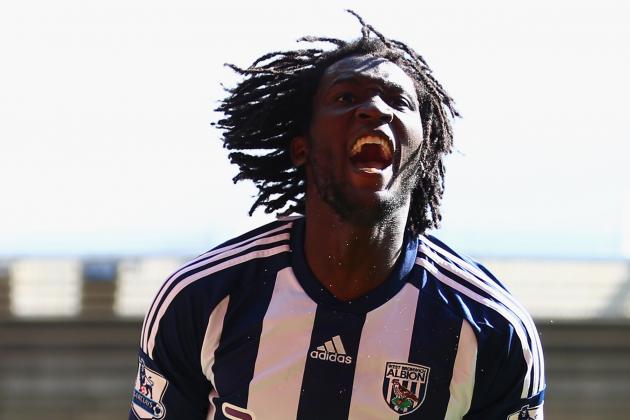 Paul Gilham/Getty Images

In many ways, Romelu Lukaku will one day appreciate comparisons with Chelsea and Ivory Coast legend Didier Drogba.
With a powerful and muscular frame, the Belgium international has been heralded as the heir to the 35-year-old's throne at Stamford Bridge since his £18 million transfer from Anderlecht two years ago.
But for such a young player, he has an abundance of self-belief which means that, while he respects the similarity between himself and Drogba, he is a confident character who wants to make his own mark in English football.
He has a long way to go because in spite of his obvious ability, Lukaku has managed just 12 appearances for Chelsea, a statistic undermined by the fact he is yet to score for his parent club.
However, his progress on loan at West Brom, where he scored an impressive total of 17 goals in the Premier League, has suggested he is ready to take on the challenge to succeed at the West London club.
And here, we take a quick peek into the future to examine what could happen for the towering striker this season.
Could this be his breakthrough year? Be sure to let us know your thoughts by using the comment box at the bottom of the page.
Begin Slideshow

»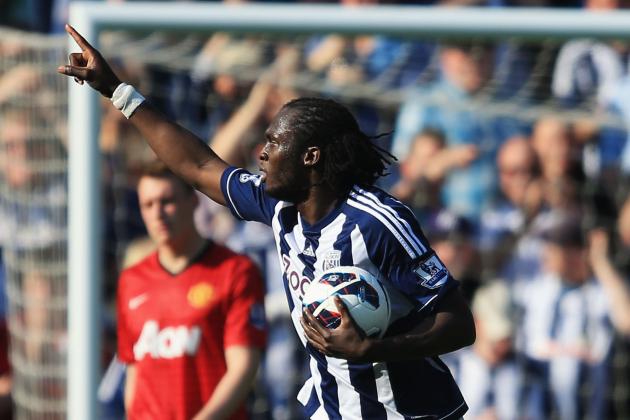 Richard Heathcote/Getty Images

To predict that a quality striker will score 10 Premier League goals doesn't seem too difficult. Especially not to Romelu Lukaku, who managed an impressive total of 17 last season.
But one must not forget the circumstances. There's no denying the ability that the 20-year-old possesses, and that's a contributing factor to why he made 35 appearances in the previous campaign in front of the likes of Peter Odemwingie.
However, it's easy to overlook how difficult it will be to hold down a place in the Chelsea team next season.
After Fernando Torres' apparent revival over the past 12 months, the recent arrival of Demba Ba and the club's long-standing pursuit of Edinson Cavani, per Goal.com, first-team opportunities may come at a premium for the ambitious Lukaku, who is keen to play as much as possible.
As the club compete for honours on both the domestic and European stage, the ex-Anderlecht man will surely be given the chance to impress Jose Mourinho. A forward who is energetic and prolific as the 20-year-old is always a useful option to have.
For now, we can safely assume that either Torres or—if he arrives—Cavani, will be the choice to lead the line at Stamford Bridge. And with that in consideration, Lukaku will do well to manage a return of 10 goals or more.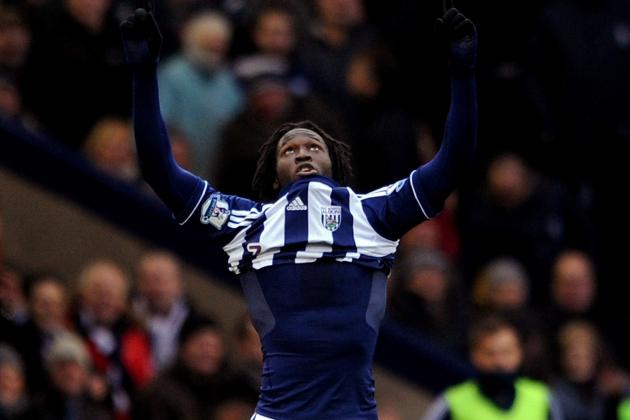 Chris Brunskill/Getty Images

The following may anger Chelsea supporters, and rightly so, considering the amount of money their club spent on securing Romelu Lukaku.
Does the Belgian see West Brom as more of a home than Chelsea at present? Professionally speaking, Lukaku would probably answer yes.
After all, the promising forward has made over three times as many appearances for the Baggies in his short career to date. And while that's likely to change this season, it would be difficult for him to celebrate against a club which revitalised him after a tough period at Chelsea.
The two clubs go head-to-head on November 9th at Stamford Bridge, and we could have a "muted celebration" in store if Lukaku scores.
Understandable, given that he made history at the Hawthorns, becoming only the third player to score a hat-trick against Manchester United in the Premier League. The special aspect of the treble was that it came from the bench and it was his goals which denied Sir Alex Ferguson a win in his final game in charge.
That's not something a striker forgets too quickly.
As a result, Chelsea fans may need to be patient as the Belgian acclimates to life in West London. Looks like the badge-kissing is off the cards for the moment, I'm afraid, folks.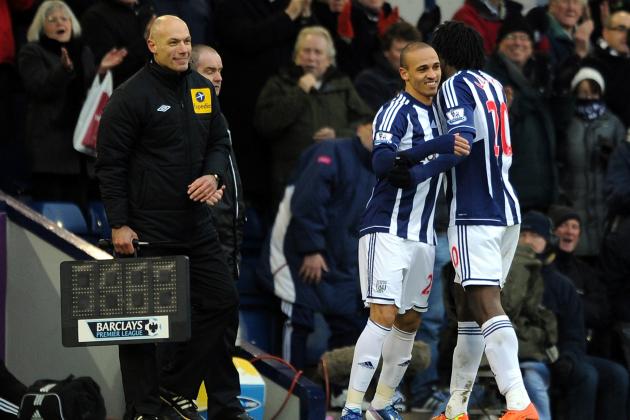 Chris Brunskill/Getty Images

Four years ago, Chelsea faced newly promoted Hull on the opening day of the Premier League season under their new coach Carlo Ancelotti.
They struggled massively, falling behind to a goal from Stephen Hunt before Didier Drogba's brace rescued them from defeat.
Ironically, the two clubs face each other in similar circumstances on the opening day of the 2013-14 campaign. Steve Bruce guided the Tigers to promotion and Chelsea have Jose Mourinho back in charge for a second stint at the club.
Any coincidence?
Well, if that's the case, Romelu Lukaku will be looking to use this as a sign to fill the void left by the Ivorian and guide Chelsea to victory, even it is from the bench.
Nobody really can look into the future, but if we were to predict Mourinho's tactics, it seems as if he may start with Fernando Torres up front with the young Belgian on the sidelines. If the Spaniard flops, Lukaku would be the ideal candidate to replace him.
And just like Drogba, the 20-year-old could add some extra pace and aerial prowess that the Blues may need to get the victory against a physical Hull side.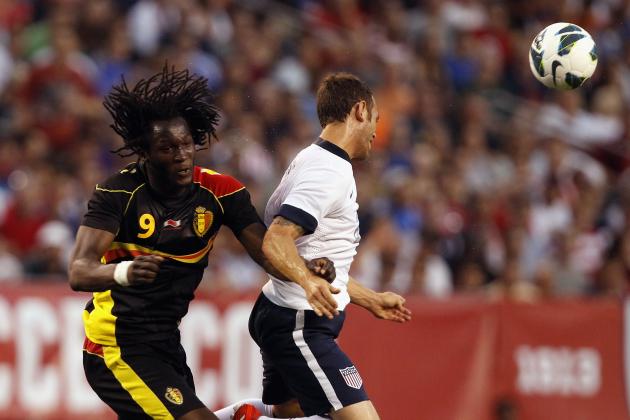 Matt Sullivan/Getty Images

It's a competition which Chelsea probably expected to win without much trouble last season, only to be shocked by a classy Colombian by the name of Radamel Falcao.
The Blues were crushed 4-1 by Atletico Madrid at the Stade Louis II stadium in Monaco for the European Super Cup final after winning the Champions League. But they will get another crack just a year after in Prague after emerging victorious in the Europa League.
And all eyes will be on the managers as Pep Guardiola and Jose Mourinho do battle once again, renewing their rivalry after the former left Barcelona last season.
With both clubs look to experiment while also aiming to triumph, it could be an ideal opportunity to give Romelu Lukaku the opportunity he so badly craves.
Against a powerful defence in the shape of Dante and Jerome Boateng, it could be a difficult task for the young Belgian. Nevertheless, his pace and power may ask a few questions about the duo's suitability and will no doubt be a thorn in the side.
To score for Chelsea against the Bavarian giants would be fine day's work for Lukaku, as he would be matching what Didier Drogba did in Munich 15 months ago.
And who is to say he can't do that after his heroics against Manchester United?