Tour de France 2013: Breaking Down Each Contender's Chances Through Early Stages
Use your ← → (arrow) keys to browse more stories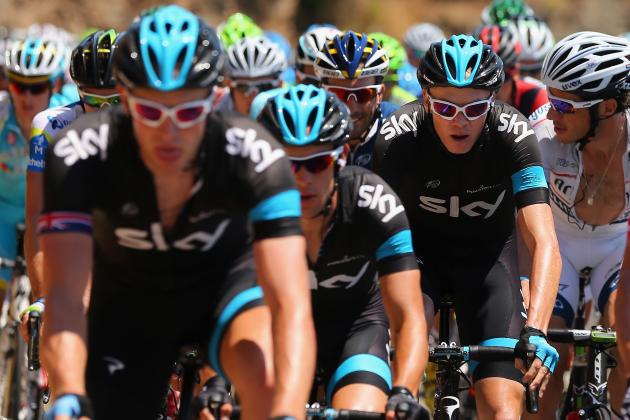 Bryn Lennon/Getty Images
Team Sky has two serious contenders.
The 100th edition of the Tour de France is still young, and contenders like Chris Froome have done nothing to hurt their chances of winning the race.
The standings can be found on the official website of the Tour de France, and the contenders are lurking near the top of the pack.
With many stages remaining, it's impossible to eliminate anyone from contention. Most cyclists have done well at staying close to the top of the rankings.
Let's take a look at the contenders and how they have done through five stages.
Chris Froome, Team Sky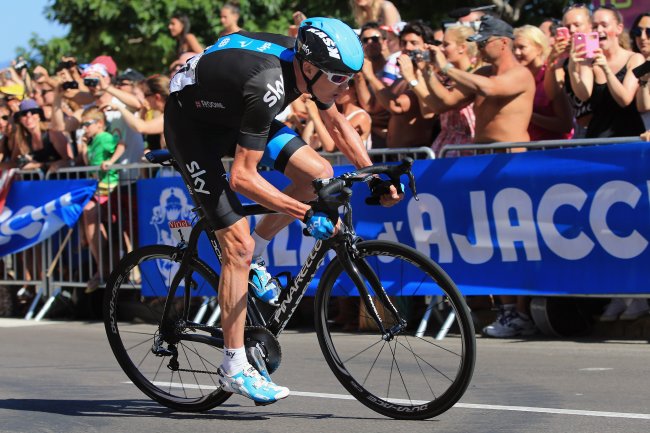 Doug Pensinger/Getty Images
Entering the Tour de France 2013, Froome looked like the overwhelming favorite.
Through five stages, he has found a way to stay in good position. He is tied for sixth at three seconds back of the leader, Simon Gerrans. The first few stages are when the underdogs need to make their mark, and Gerrans is doing his best to spoil Froome's chances.
Froome will have help throughout the entire race. His team will be looking to do everything possible to get him the win.
The 28-year-old is built to last longer than his competitors, so there is no rush for him to take the lead. Sitting near the top of the standings is good early on, and he will start to move up as the race progresses.
His chances to win have not dropped at all since the first day. He has avoided any injury or crash that could cost him early on. He needs to continue to race smart in the early stages and push the tempo later in the race.
Nobody will be able to stay with Froome when he goes at his own pace. He is the strongest cyclist in the field, and he is still the favorite to win the Tour de France 2013.
Richie Porte, Team Sky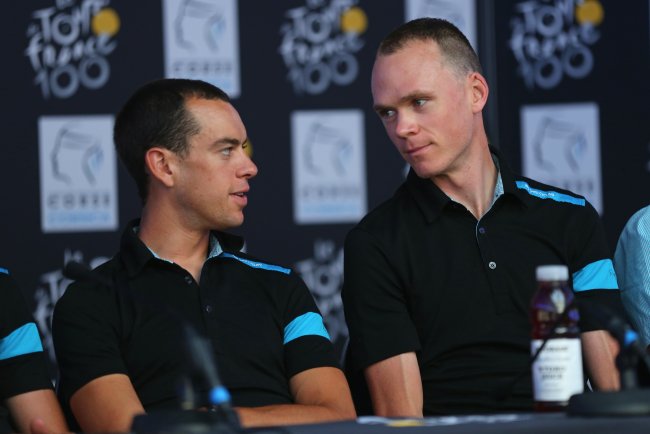 Bryn Lennon/Getty Images
Froome's teammate, Richie Porte, isn't supposed to win the race, but he is expected to finish high.
Team Sky is pushing to get Froome the victory, so it will be Porte's job to help Froome set a pace that secures him the Yellow Jersey by the time the riders cross the finish line in Paris.
Porte is tied with his teammate through five stages, and the two could finish first and second if everything goes as planned.
He isn't pushing to win the race, but he has done very well early on. He is high in the standings and is helping Froome.
While his chances to win aren't great right now, he is in position to finish right behind his teammate. His team is dedicated to helping Froome finish first, so that's why his chances aren't great.
If something were to happen to Froome, Porte is in position to take over.
Alberto Contador, Team Saxo-Tinkoff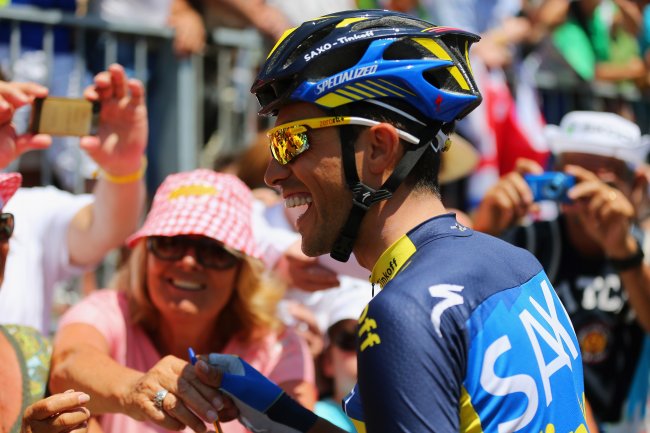 Bryn Lennon/Getty Images
As a two-time Tour de France winner, Alberto Contador knows what it takes to win the race.
He and his teammates are tied for ninth at nine seconds back of the leader. He was expected to be Froome's biggest competition, and he trails his rival by only a few seconds.
Contador has three teammates with him in the standings, so he has help around him. He will need his team to stay with him later in the race because Team Sky is going to try to push Contador to his limits.
He was involved in a crash in the opening stage, but he has recovered nicely to stay with Froome through the first five stages.
Contador's chances of winning remain high with his performance early on. This race will determined in the mountains, as Contador will have to find a way to stay with Froome.
The early stages have not been much of a challenge for either Froome or Contador, and both have put themselves in position to battle it out in the later stages.