FOX Sports Next's Amy Campbell got leveled by class of 2014 receiver Ermon Lane during a sideline interview at The Opening.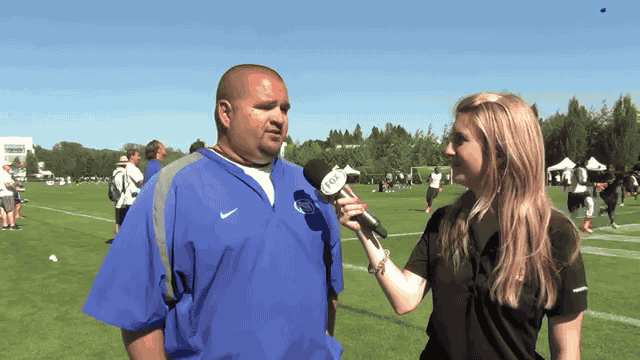 Judging by her tweets, Campbell seems to be alright and is able to share a laugh about it.
@TheDannyParker please tell me you got pictures.

— Amy Campbell (@MsAmyCampbell) July 3, 2013
Hat tip to Bob's Blitz for the find.