The 2013 MLB season has reached July, and Michael Young is one of several players who will impact the pennant races on a new a team.
The Philadelphia Phillies aim to be active at the trade deadline, as many teams will be interested in acquiring some of their assets. The Phillies have a handful of veterans who can be traded for cheaper pieces.
Young's versatility and willingness to put the team first make him an attractive player for any contender. He could be one of several Philadelphia players who is dealt by the end of the month.
High-profile players will be on the move as more teams fall out of the race. With a second Wild Card, more teams are looking to make a run at the postseason. Veterans past their primes are on the market, and they can still make an impact on new teams.
Let's check out some players who could impact the pennant races with new teams.
Michael Young, IF, Philadelphia Phillies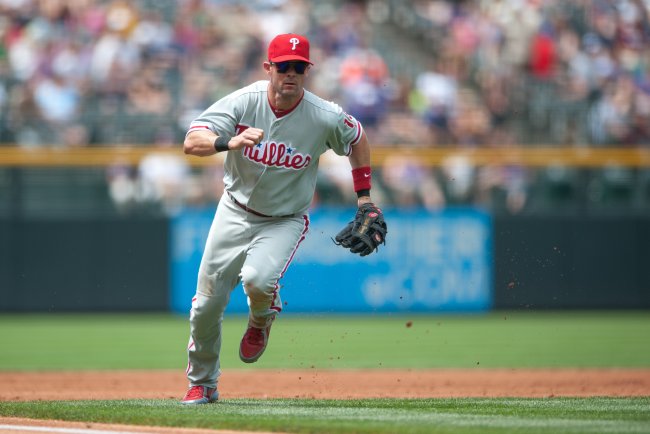 Dustin Bradford/Getty Images
Versatile players can impact a pennant race more than any other player, so Young will be heavily pursued. George A. King III of the New York Post reported that both the Boston Red Sox and the New York Yankees are interested in the veteran.
He is a cheap veteran, with his salary at about $3 million the rest of the season, who will play anywhere a manager asks him to.
The 36-year-old is still productive at the plate. He is hitting .290 with five home runs in Philadelphia this season.
The infielder has adjusted well to a new league, but going back to the American League could make him an even more productive player.
Boston has a 3.5-game lead in the AL East, so it can add a piece that will help its chances of winning the division.
With the injuries the Yankees have had to their infield, he would be a great addition. They are trying to fill holes at three of the four infield spots and have no idea when they will get the left side of the infield back.
Young is nearing the end of his career, but he has rebounded well after a down season last year—which many players would take. He is on pace to hit more homers and hit for a higher average, so look for Young to find a new home by the deadline.
Chase Utley, 2B, Philadelphia Phillies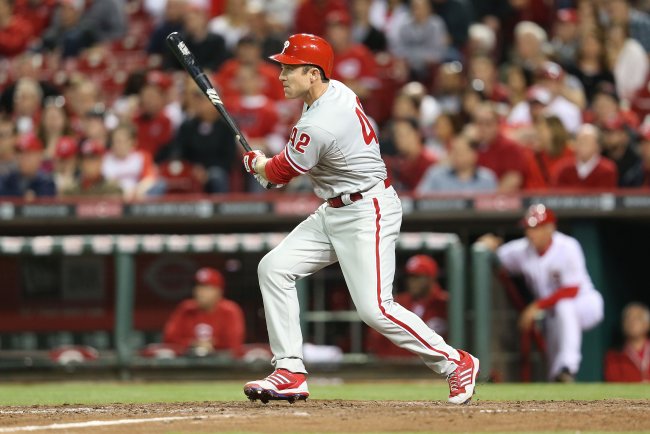 Andy Lyons/Getty Images
Although the team hasn't come out and said that Chase Utley is on the block, look for many teams to make a run at the veteran.
He isn't as productive as he once was, but he can still swing the bat.
The 34-year-old is hitting .279 with 11 homers, 10 doubles and 31 RBI in 55 games.
Injuries have been an issue for the second baseman in recent years, and that hasn't changed this year. He dealt with an oblique injury earlier this season, which could hurt his value at the deadline.
Jon Heyman of CBSSports.com suggested that the Los Angeles Dodgers could be interested in Utley. The second baseman is in the final year of his contract, and the Phillies need to be cautious about giving him a new deal.
With his injury history, the team would be wise to get some value for him. Utley could help a team who needs help on offense, and the Phillies need to sell him to the highest bidder.
Ricky Nolasco, RHP, Miami Marlins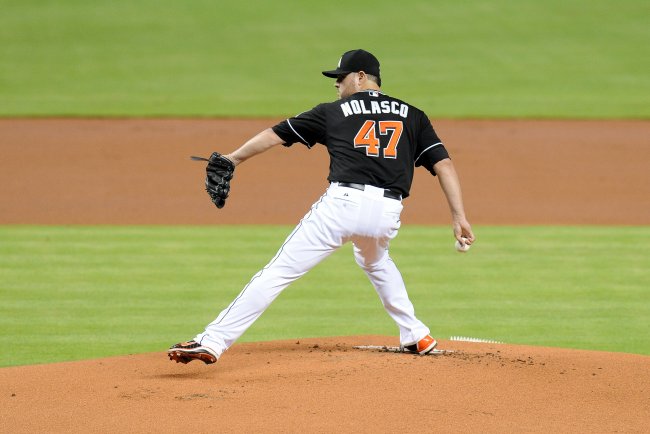 Steve Mitchell/Getty Images
Another year, another player the Marlins are looking to trade away for prospects. ESPN's Buster Olney reported that the team is shopping the right-hander.
Marlins starting to adjust the asking price on Nolasco, reflecting their desire to move him ASAP. Dodgers still regarded as frontrunner.

— Buster Olney (@Buster_ESPN) July 2, 2013
The Dodgers are again among the teams that are in the mix for the veteran. They need pitching help, and the Marlins are looking to shed salary.
Nolasco hasn't had a great career, but he has shown improvement over the years. He has a 3.93 ERA, which is closing in on the best of his career.
The 30-year-old eats innings and would be a solid addition to any team. He has thrown at least 185 innings four times in his career, and he is on pace to top that mark again.
He's allowing only one hit per inning and has a WHIP (walks plus hits per innings pitched) of 1.24. That's a solid number, and he is doing it for a terrible team.
Miami is going to trade Nolasco, and he can help any team that needs help in the rotation.
*All stats are courtesy of MLB.com