Real Madrid star Cristiano Ronaldo sure knows how to appease La Liga fans when it comes to his long-term future in Spain.
According to The Guardian, CR7 made a recent appearance at a school in Singapore, and during the course of the question-and-answer portion, he gave mixed signals about both his future with Real Madrid and a potential return to English football before the end of his career.
Ronaldo's rise to stardom began back in 2003 with Manchester United, a club that allowed him to both grow as a player and experience high-level international play at a young age.
He left Old Trafford for the Bernabeu in 2009, and since then has only cemented his status as one of the top three players on the planet each time he takes the pitch.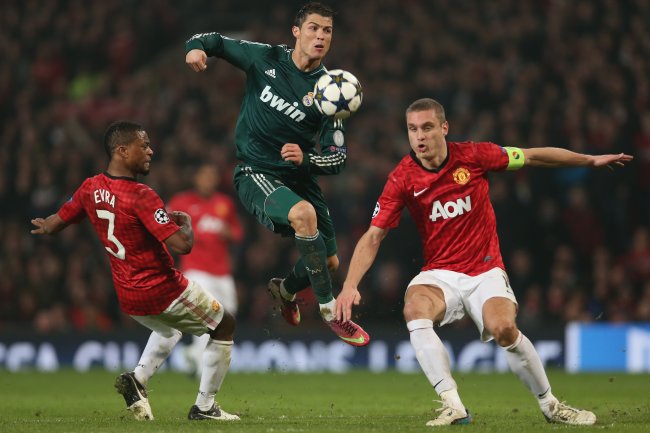 Jasper Juinen/Getty Images
Ronaldo finished with 62 goals in 68 matches across all competition during the 2012-13 season, shining once again as Los Blancos made it to the semifinals in the Champions League and finished second in the La Liga table behind rival Barcelona.
But is it enough to keep Ronaldo in Spain for the long haul?
Live Football had these inconclusive tweets from his comments in Singapore:
Cristiano Ronaldo: "I miss English football. Manchester United is a club that is still in my heart and I really, really miss." #MUFC

— LiveFootball (@livefootball) July 3, 2013
Ronaldo continued: "Now my life is in Spain. I am enjoying playing there, but in the future we never know. I am really happy." #MUFC #Madrid

— LiveFootball (@livefootball) July 3, 2013
Sky Sports' Manchester United account also added this tweet that likely gives the Red Devil faithful hope about the end of Ronaldo's contract period with Real Madrid:
Ronaldo "I really miss English football. For me, it was some of the best years in my career when I was there in Manchester United" #mufc

— Man Utd Sky Sports (@MUFCskysports) July 3, 2013
While no one can fault the 28-year-old's comments about his "love" for Spain and Real Madrid, it's the reference to his first love—Manchester United—that makes things murkier than ever in terms of Ronaldo's future in professional football.
And nearly all of us know that our first love can be extremely hard to shake.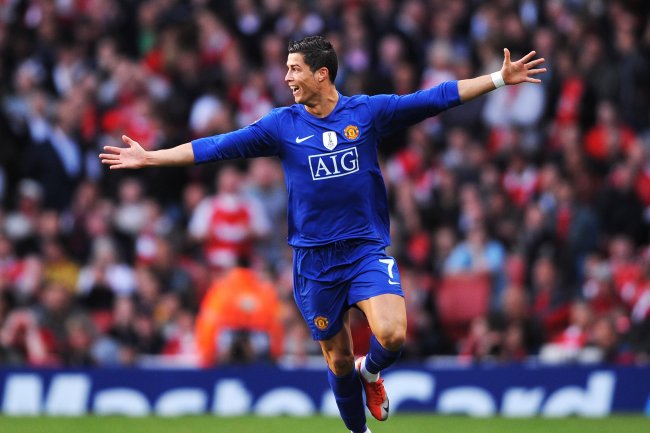 Shaun Botterill/Getty Images
Things have been anything but smooth for Real Madrid when the subject of their star striker is broached, and that starts with contract-extension negotiations.
While discussions of a potential record-breaking contract extension like the one reported by Ben Hayward and Alberto Pinero of Goal.com have been rampant, nothing has officially been decided about Ronaldo's long-term future at the Bernabeu.
Ronaldo himself posted this cryptic tweet during a time when it was expected that he would re-up with the club long before the 2013-14 season begins:
All the news about my renewal with Real Madrid are false.

— Cristiano Ronaldo (@Cristiano) June 13, 2013
Ian Herbert and Pete Jenson of The Independent later reported that Ronaldo's advisors were quietly urging him to play out the final 18 months of his contract. The move would then allow him to squeeze the most money out of the transfer period, fueling speculation that Madrid might have to make a transfer decision to avoid seeing him walk away for nothing.
Which club will Ronaldo end his career with?
Wednesday's news from Singapore only heightens the amount of uncertainty surrounding what appears to be one of the most interesting sagas in all of professional football right now.
Ronaldo did nothing to inform Real Madrid bosses or supporters that he won't be ready to help Los Blancos prepare to compete for the La Liga title next season.
Then again, he did nothing to prove that he wants to be around after that year, either.
Follow Bleacher Report's Ethan Grant (@DowntownEG) on Twitter.