The Boston Celtics are a completely different team than they were five years ago, when the franchise won its 17th NBA title in the 2008 NBA Finals.
Heck, the Celtics are a different team than they were two weeks ago.
The blockbuster deal with the Brooklyn Nets, as reported by David Aldridge of NBA.com, to ship Kevin Garnett, Paul Pierce and Jason Terry to New York will shave a significant amount of cap and bring three future first-round draft picks back to Boston, but it will also shake up the stability of a franchise known for just that.
Trade and player rumors continue to circulate around the Association when it comes to the C's, largely because the starting lineup—and the roster itself—will look starkly different than what the 2012-13 Celtics finished with against the New York Knicks in the 2013 playoffs.
There's a good chance general manager Danny Ainge isn't done shaking things up in Boston, though he clearly denies the notion that the C's are "tanking" by purging last year's roster, per Gary Washburn of The Boston Globe:
Danny Ainge to Globe: "We are not tanking. Thats ridiculous. This is the Boston Celtics." #celtics

— gary washburn (@GwashNBAGlobe) July 1, 2013
ESPN's Chad Ford disagrees:
We know Suns, Bobcats, Sixers, Celtics & Magic will be REALLY bad. Sources say add Hawks to list. If they don't get DH12, likely to tank

— Chad Ford (@chadfordinsider) July 3, 2013
The 2014 NBA draft will be the arrival of Kansas forward Andrew Wiggins (if he declares), so it's not out of bounds to think that teams are prepared to sacrifice one season of futility for a decade of dominance with the right player.
While that prevailing opinion circulates in Boston and other franchises everywhere, we'll take a look at the latest player, coach and other rumors that surround the Celtics right now.
Rajon Rondo
Rondo has been the subject of fierce trade speculation since the Nets-Celtics trade was announced.
The 27-year-old point guard led the league in assists with 11.1 per game last season, an impressive feat considering he was knocked out midseason due to an ACL injury.
Ainge firmly stated on Tuesday, as reported by Chris Forsberg of ESPNBoston.com, that the C's were not trying to trade Rondo, and that the team was instead actively looking to get younger while maintaining a competitive roster.
But if the right deal comes along that both takes the $25 million he's owed over the next two seasons off the books and gives the franchise young players/assets, it's hard to see Ainge saying no at this point in the game.
Where will Rondo open up the 2013-14 season?
Could the right deal come from the Detroit Pistons?
According to a report from Ken Berger of CBS Sports, the Celtics might be getting a call from the Detroit Pistons in the next few days. Berger's league source claims that the Pistons and GM Joe Dumars have reached out to Ainge about acquiring Rondo in the last few days while their pursuit of other free agents (Josh Smith and Andre Iguodala) is in full swing.
Berger also lists the Dallas Mavericks to have interest in Rondo if there is a deal to be made. The Mavs were one of the first teams mentioned as potential Rondo suitors, a report that Mike Fisher of DallasBasketball.com broke in the wake of the 2013 NBA draft.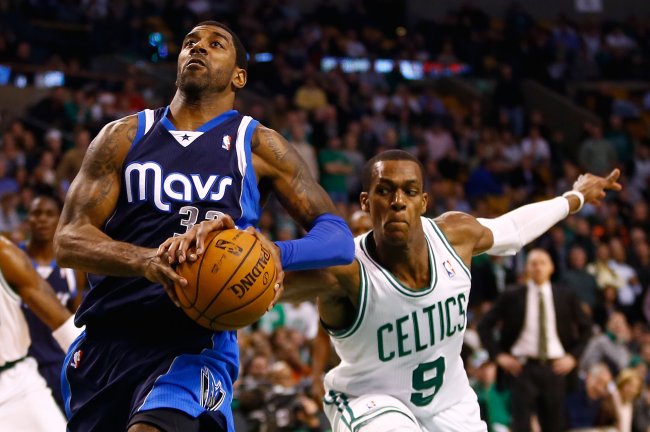 Jared Wickerham/Getty Images
Based on Ainge's comments, the haul the Celtics will be getting for Pierce-Garnett-Terry and Rondo's proven track record of success at the point guard position, it seems increasingly unlikely that he'll be traded this offseason.
Then again, you never know with the business side of the NBA.
Greg Oden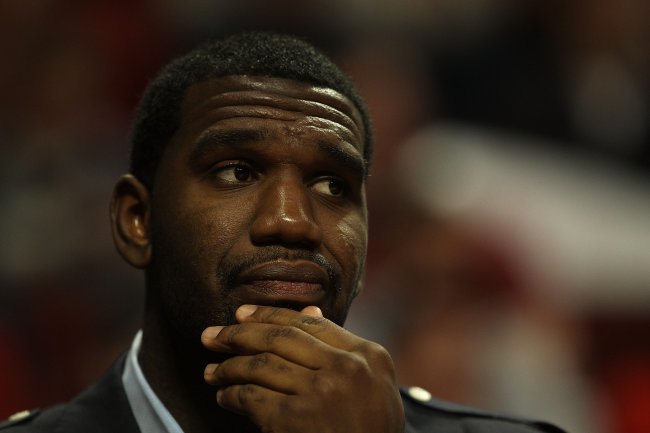 Jonathan Daniel/Getty Images
ESPN's Jeff Goodman listed the Celtics as one of five teams that are in the running for the former No. 1 pick on Tuesday, a list that includes the Miami Heat, San Antonio Spurs, Cleveland Cavaliers and Memphis Grizzlies.
ESPN's Marc Stein also posted a tweet about the oft-injured center and his likely location as we move forward during NBA free agency:
Hearing strongly that Miami still needs to be in same zip code w/Spurs & Cavs in Greg Oden's free-agent thinking. Heat right there, I'm told

— Marc Stein (@ESPNSteinLine) July 2, 2013
While it seems like the C's would be the dark horse of that group at the moment, you can trace an attractive quality to all five of the franchises that the 25-year-old big man has been linked to so far.
In Miami and San Antonio, he would have a chance to compete for a championship contender. Cleveland offers the chance to move closer to the Midwest—Oden played his high school ball in Indiana before starring at Ohio State.
In Memphis and Boston, ties to former Buckeyes are the main connection. Mike Conley was a former teammate at Ohio State and his father, Mike Conley Sr., is Oden's agent. Boston has former Buckeye Jared Sullinger, and the network of Ohio State compatriots certainly runs deep even after one leaves the school.
The Celtics can also now offer Oden a chance to compete for a starting job right away, something that might be attractive to him after missing all of the last three NBA seasons.
It's too early to put Boston in the mix as a true front-runner for Oden's services; however, if a decision on his return to the game lingers over the next few weeks, the chances greatly improve that he's weighing offers from different franchises.
More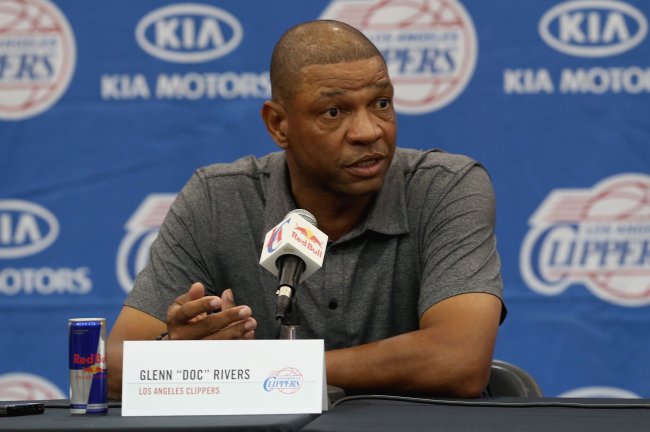 Jeff Gross/Getty Images
Baxter Holmes of The Boston Globe was active in his C's coverage on Monday:
On the Celtics' salary cap situation http://t.co/GhzjC9GtvZ and 13 potential head coach candidates http://t.co/hHqDqWSDKh

— Baxter Holmes (@BaxterHolmes) July 3, 2013
Holmes outlines the potential issues with the Boston cap moving forward in the first link listed above, and dives into 13 potential candidates to take over for Doc Rivers in the second.
Among the candidates to replace Rivers, former NBA head coaches George Karl, Lionel Hollins, Sam Mitchell, Vinny Del Negro and Scott Skiles all make the list.
Kevin C. Cox/Getty Images
Current assistants Brett Brown (San Antonio), David Fizdale (Miami), Adrian Griffin (Chicago) and Pete Myers (Golden State) crack the list, as do international head coaches David Blatt (Maccabi Tel Aviv.) and Ettore Messina (CSKA, Moscow).
Celtics assistant Jay Larranaga, whose father is Miami (FL) head coach Jim Larranaga, is also reportedly getting a hard look at the job.
Iowa State head coach Fred Hoiberg, who signed a contract with the Cyclones in March that would take him through the 2021 NCAA season, as reported by the Associated Press via ESPN, rounds out the 13 men listed by Holmes as candidates.
Another bit of news comes on the Orlando Pro Summer League front, where the Celtics currently have a nice mix of NBA and incoming talent on their roster, as listed by RealGM.
Among the players competing for NBA time will be 2012 first-round draft pick Fab Melo, both of this year's 2013 draft picks, Kelly Olynyk and Colton Iverson, and former Missouri standout Phil Pressey, who went undrafted in a year many expected him to be at least a second-round pick, according to Alex Kennedy of Hoopsworld:
Undrafted free agent Phil Pressey will reportedly play for the Boston Celtics summer league team.

— Alex Kennedy (@AlexKennedyNBA) June 28, 2013
Other names on the roster include former Notre Dame F Tim Abromaitis, Los Angeles Lakers 2012 second-round pick Darius Johnson-Odom and former Alabama F Tony Mitchell.
Follow B/R's Ethan Grant (@DowntownEG) on Twitter.