Most of the top available free agents are still weighing offers from potential suitors. While a few significant trades have been made, the free-agent destinations of a handful of players may have the biggest impact on next season.
With much of the drama of the free-agent signing period still remaining, here is an update on the best players still available on the market, beginning with this offseason's top prize.
Dwight Howard Mulling His Decision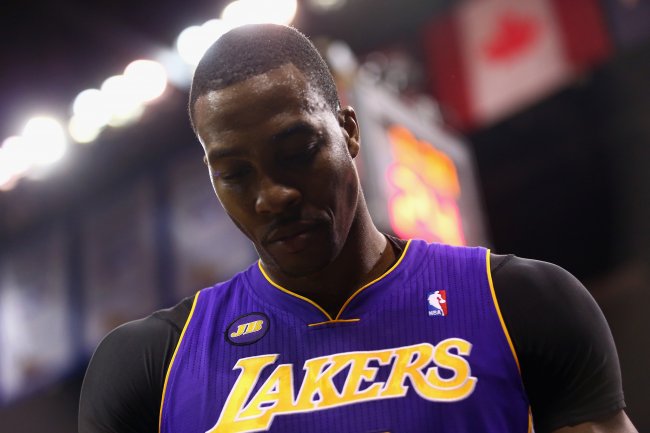 Ronald Martinez/Getty Images
D12 has heard all the pitches from his suitors. He's now deciding where to play the next chapter of his career.
Per Ken Berger of CBS Sports, Howard has taken to a resort area in Colorado to organize his thoughts. The L.A. Lakers—whom Howard played with last season—Houston Rockets, Dallas Mavericks, Golden State Warriors and Atlanta Hawks all made pitches to the big man.
A decision is expected on Friday per Peter Vecsey of the New York Post:
From what I'm told by someone privy to Dwight Howard's plans, a Friday decision will be announced without a question from Jim Gray

— Peter Vecsey (@PeterVecsey1) July 3, 2013
Josh Smith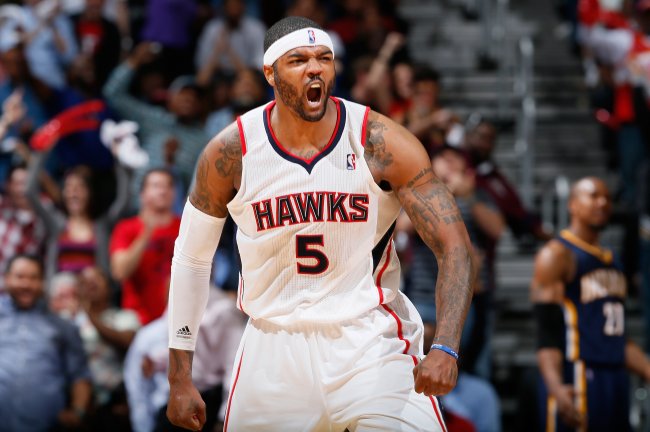 Kevin C. Cox/Getty Images
The ultra-versatile forward has received his share of attention over the past three days. Sam Amick of USA Today reports Smith may even be part of the Rockets' push to land Howard.
Smith and Howard are childhood friends, and signing Smith could further endear the Rockets to Howard.
Smith has also received some interest from the Detroit Pistons as well, though no official offer was made, per Marc J. Spears of Yahoo! Sports.
Hawks free agent F Josh Smith had a "productive meeting" with the Pistons for over five hours, a source told Yahoo!, but no offer was made.

— Marc J. Spears (@SpearsNBAYahoo) July 1, 2013
Andre Iguodala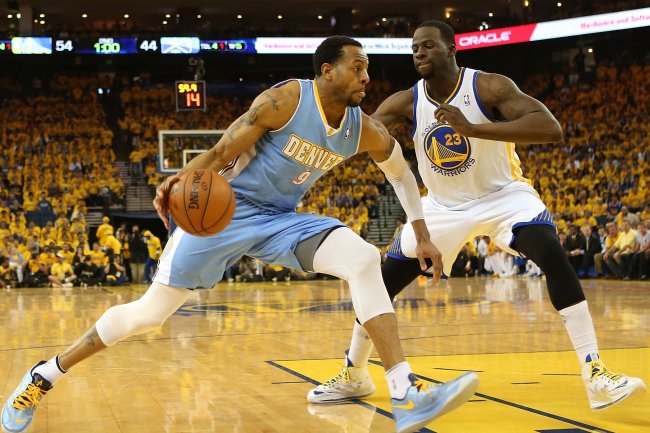 Jed Jacobsohn/Getty Images
The Sacramento Kings have reportedly rescinded their offer to Iguodala, which could lead to him returning to the Denver Nuggets, per Amick.
This is a major blow to the leverage Iggy held, as the Kings may have forced the Nuggets to pay more than they wanted to retain him. Apparently, Iguodala was not prepared to commit, and the Kings needed an answer sooner rather than later.
Iguodala has also reportedly received interest from the New Orleans Pelicans, Detroit Pistons, Golden State Warriors and Atlanta Hawks, per Spears.
Tyreke Evans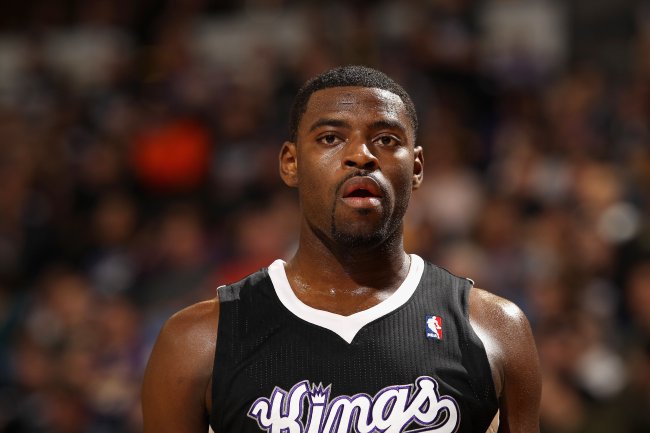 Ezra Shaw/Getty Images
Perhaps the reason the Kings yanked their offer to Iguodala was because Evans, the Kings' own restricted free agent, is a higher priority. Evans reportedly received a four-year, $44 million offer sheet from the Pelicans, per David Aldridge of NBA.com.
If the Kings are willing to match, NBA.com contributor and Kings beat blogger James Ham tweets that Evans would be inclined to return to Sacramento.
FWIW, told today that Tyreke Evans is willing to sign with the Kings if they match the Pelicans money. Prefers to stay.

— James Ham (@James_Ham) July 3, 2013
Follow me for hoops news, rumors and spirited opinions.