San Diego Chargers Probable 2013 Practice Squad Players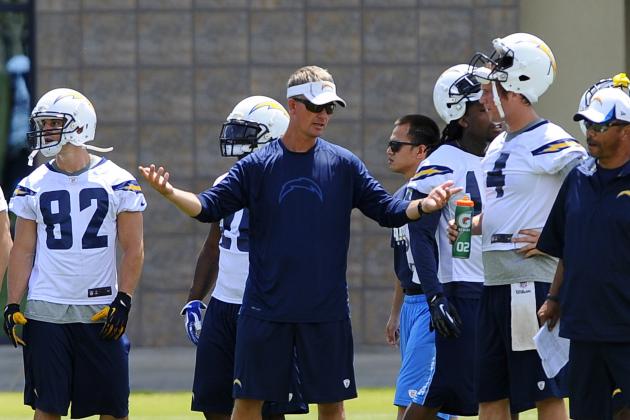 Christopher Hanewinckel-USA TODA

Putting an NFL roster together is like assembling a 53-piece puzzle without knowing what the final portrait is supposed to look like.
For Chargers new general manager Tom Telesco, he has the task of not just figuring out who the final 53 players will be, but also determining which eight additional players will be on the practice squad.
Even though the final cut date is more than a month away (August 31) and no preseason games have been played yet, the roster is already starting to take shape.
Obviously a lot of assumptions are being made as to how many of each position will be on the final 53. Assume each position will have a first- and second-string player, except fullback. That makes 43 players. Next, assume the team will keep three tight ends, four running backs and six wide receivers. That is 50 players. Add in a long snapper, kicker and punter, and you have a 53-man roster.
Teams are not allowed to put just anyone on the practice squad. As per the collective bargaining agreement, teams can only assign players to the practice squad if they have less than two years of practice squad experience and less than one year of an accrued NFL season (they have been on the active 53-man roster for less than nine games.)
The eight names expected to be on the practice squad will not include running back Ronnie Brown or wide receiver Robert Meachem because of those eligibility restrictions, no matter how much some fans want those two off the active roster.
So which eight will comprise the practice squad? Entirely filled with rookies, some names may be familiar to Chargers fans. There are also names of players who just missed the cut and will be, ultimately, cut from the Chargers.
Begin Slideshow

»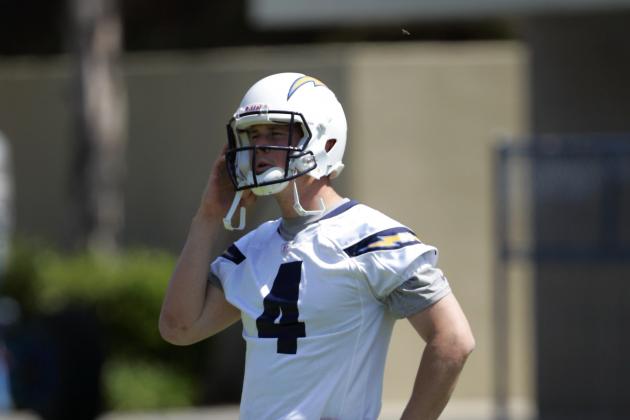 Kent Horner/Getty Images

Despite being selected in the seventh round, Sorensen will not make the final 53-man roster, as Charlie Whitehurst will again carry the clipboard on the sideline. The former Southern Utah star will get a chance to develop in the NFL while watching Philip Rivers.
While the athletic Mike Hermann is also a candidate for the practice squad, Sorensen is the lone signal caller chosen because he was the one the team drafted.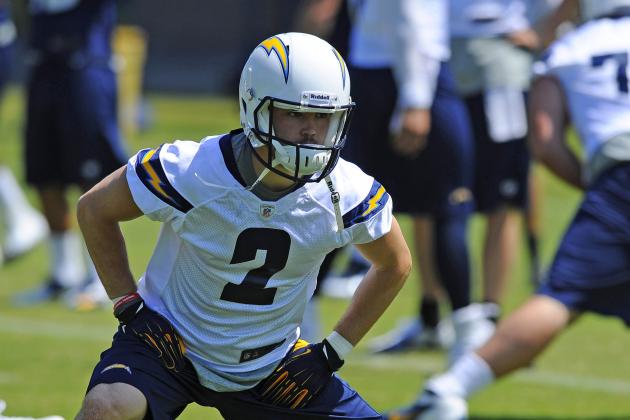 Christopher Hanewinckel-USA TODAY Sports

The son of former Buffalo Bills wide receiver and special teams standout Steve Tasker, Luke set numerous records while at Cornell University.
Tasker could be kept around to develop into a wide receiver and special teams contributor.

Another wide receiver candidate for the practice squad is Mike Willie, who was a standout receiver at Long Beach Wilson High School before attending Arizona State. Willie was on the practice squad last year for San Diego.
Ultimately, Tasker gets the nod.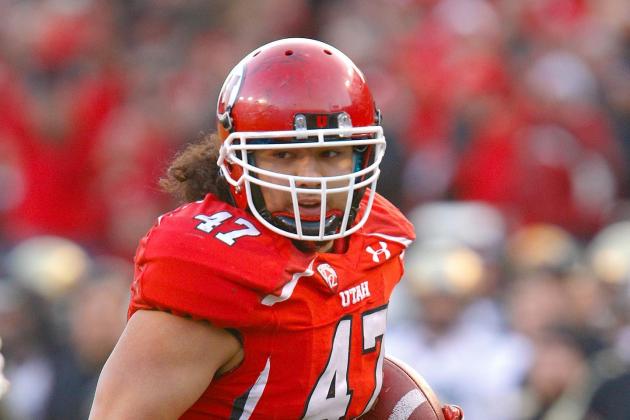 Russ Isabella-USA TODAY Sports
David Rolf is a converted d-lineman.
According to UT-San Diego's Michael Gehlken, San Diego became interested in Walker after the Super Regional Combine in Dallas. He has the size (6'6", 235 lbs.) to play in the NFL and could become a nice backup.
Another tight end who could be added to the practice squad is David Rolf. Rolf is an undrafted free agent out of Utah who originally played defensive line in college. With only eight games logged as a tight end, Rolf is definitely a work in progress, but San Diego has had success with other offensive players who started out as defensive linemen. Former all-pro guard Kris Dielman was a defensive lineman at Indiana University.
The decision to take Walker instead of Rolf comes down to tight end skills. Rolf may give the team position versatility, but Walker's size is truly impressive.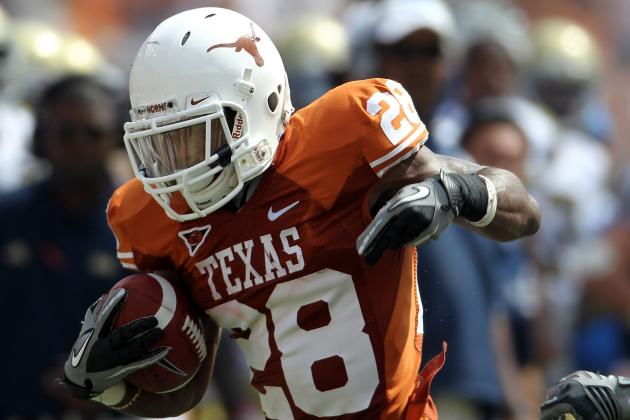 Ronald Martinez/Getty Images
Whittaker hurt his knee his senior year at Texas.
Fozzy Whittaker spent time on the Cardinals practice squad last year, and it looks like he will now hold down the same spot with the Chargers. Soon after Ken Whisenhunt was named offensive coordinator after spending six seasons as Arizona's head man, the former Cardinal running back followed him to San Diego. Whittaker was a standout at Texas before injuring his knee his senior season.
The Chargers could put Michael Hill on the practice squad instead of Whittaker, but Hill, an undrafted free agent out of Missouri Western, does not have prior work experience with the offensive coordinator.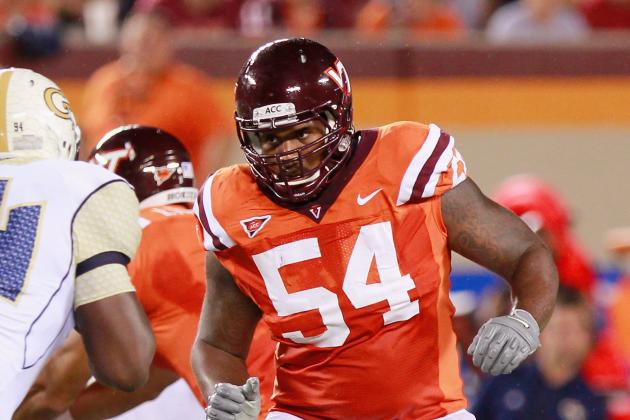 Geoff Burke/Getty Images

Becton is an undrafted rookie from Virginia Tech. He played left tackle, but also some guard, while with the Hokies. Position versatility has been a common theme with a lot of Telesco's free agent signings, so that is a positive for Becton.
Steve Schilling would be a prime candidate to return to the practice squad, but he has played in 11 games. The CBA states players are eligible if they have played in "fewer than nine regular season games."
The only other option for the practice squad along the offensive line is Randy Richards, an undrafted free agent from Missouri State. Richards played right tackle in an offense that utilized zone blocking schemes, but position versatility wins out over scheme familiarity for Becton.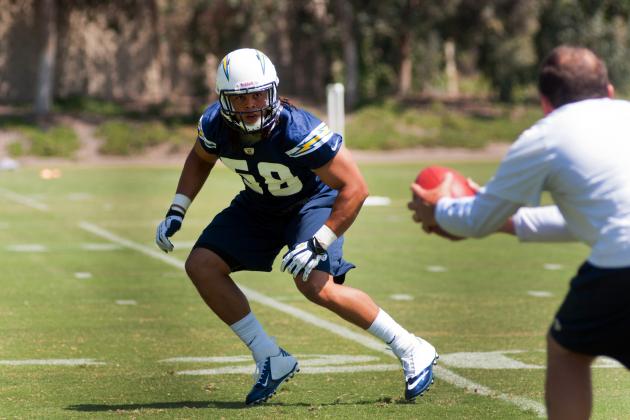 Kent Horner/Getty Images

Williams was a sixth-round draft choice for San Diego in April as a defensive end from Florida International. He does not have the size to play d-line in the NFL and made the switch to outside linebacker. Even though Melvin Ingram tore his ACL early this offseason, the roster opportunity and opening will not be seized by Williams. The Chargers still have Larry English and they brought in former Stanford stud Thomas Keiser.
There are plenty of linebackers capable of moving to the practice squad (Frank Beltre, Daniel Molls, Devan Walker), but Williams was drafted by the Chargers and teams usually do not just cut draft picks without giving them a shot at developing.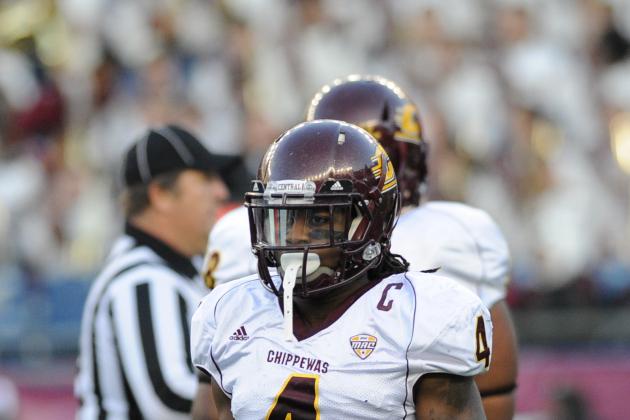 Bob DeChiara-USA TODAY Sports

Addae played all over the defensive secondary while at Central Michigan, and that type of position versatility will help him stick with the Chargers. Given time to develop, Addae could become a useful player who could slip in at corner, either safety spot, and on special teams. But he may not be able to beat out the veterans in front of him on the depth chart.
Sean Cattouse was on the practice squad last year with the Chargers and even played in the final game of the season last year. His familiarity with the organization and defensive coordinator's John Pagano's system may give Cattouse the advantage over Addae, but ultimately it is Addae's history of playing corner and safety that decides the debate.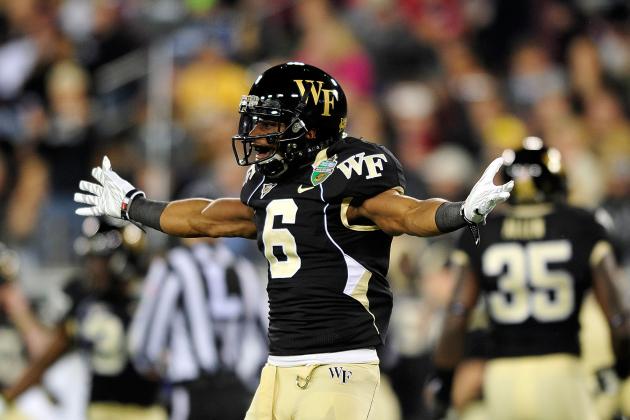 Grant Halverson/Getty Images

Kenny Okoro is similar to Jahleel Addae in that both players can line up at various spots on the field. Okoro played corner while at Wake Forest, but also returned kicks and played safety.
The Chargers brought in five undrafted free agent rookie defensive backs (Greg Brown, Marcus Cromartie and Josh Johnson were the others), but Okoro and Addae should be the ones who stick around.