6 Bold Predictions for the Boston Red Sox in the 2nd Half of the Season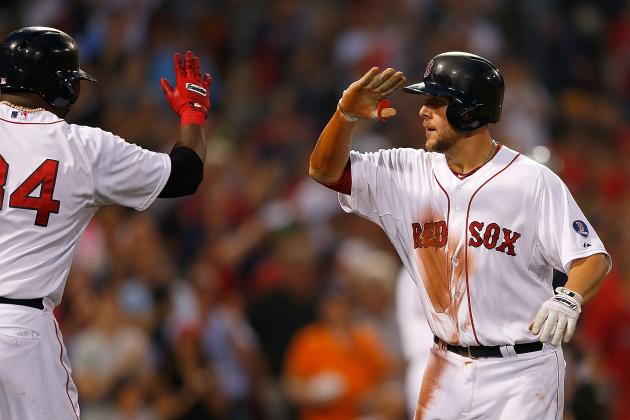 Jim Rogash/Getty Images

It's safe to say that Red Sox Nation should be very pleased with the results of the first half of 2013.
With the All-Star break approaching, the Red Sox have a comfortable 3.5-game lead over the second-place Orioles.
But the next three months is where things really get interesting. As Boston learned in the 2011 meltdown, any progress made in the first part of the season can be wiped away in weeks.
So here are some fairly bold predictions for the second half of the season in Boston.
Begin Slideshow

»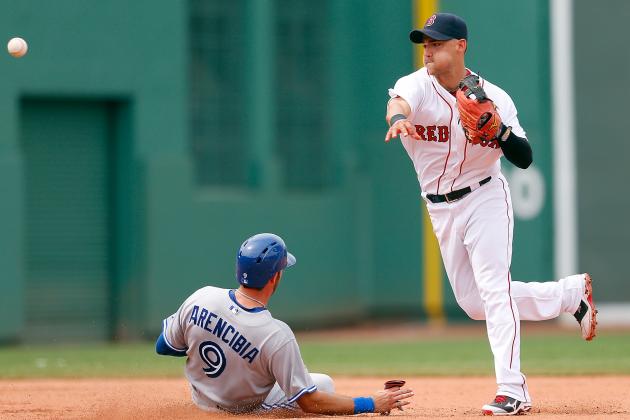 Jim Rogash/Getty Images

With the abrupt downfall of Will Middlebrooks, Jose Iglesias has been a welcome contributor on offense this year.
While playing mostly third base, Iglesias has hit an absurd .409/.455/.530 line in 39 games of action. That's some big-game numbers coming from a player who could barely crack the Mendoza Line in Triple-A just a few short weeks ago.
A closer look at his stats suggests that he will not keep up his torrid pace forever. Iglesias is currently enjoying a hugely inflated .465 batting average on balls in play (BABIP), suggesting that his high batting average has partially been the result of luck.
Judging from his advanced statistics, it's fair to assume that Iglesias' batting average is due to drop a good 100 points in short order. However, even with that regression, the young infielder will still be a valuable performer who deserves an everyday spot.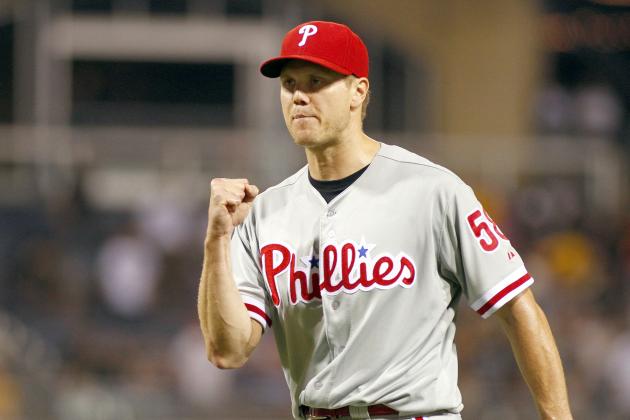 Justin K. Aller/Getty Images

If the Red Sox have one weakness, it is the bullpen. Boston currently owns a very poor 4.14 bullpen ERA for the season. The Red Sox need to get more out of their relief corps if they want to compete in the postseason.
Boston does have a few reliable relief options in Andrew Miller, Koji Uehara and Junichi Tazawa. However, the rest of the bullpen has either been injured or inconsistent for a majority of the season.
Although any reliable arm would be welcome at this point, the Red Sox really need someone who can close games. With Joel Hanrahan and Andrew Bailey already failing in that role, Uehara has performed admirably as an emergency fill-in.
However, given that he's 38, it would be prudent to find other, more durable closing options on the market.
While the pictured Jonathan Papelbon would be worth considering, White Sox hurlers Jesse Crain and Matt Thornton have also garnered some interest as quality late-inning options. Stay tuned.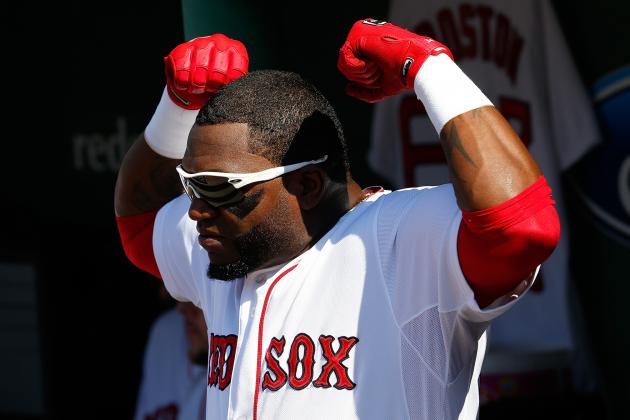 Jim Rogash/Getty Images

The Man. The Myth. The Legend. David Ortiz never ceases to amaze me.
While his numbers between 2004 and 2007 were probably some of the best ever by a human with a baseball bat, Ortiz seems just as good now as he was 10 years ago, if not better.
This year, Ortiz is on pace to keep an impressive streak alive. The legendary designated hitter is just four long balls shy of reaching the 20-bomb plateau for the 12th consecutive year.
Only 13 other men have reached this milestone. Among them are household names like Babe Ruth, Hank Aaron, Barry Bonds and Willie Mays.
Ortiz will be 38 this winter and has not shown any signs of slowing down. Hopefully the DH will continue to rake in Boston's lineup for at least a few more years. And with just a bit of luck, he will have compiled an impressive enough career to be the first designated hitter in the Hall of Fame.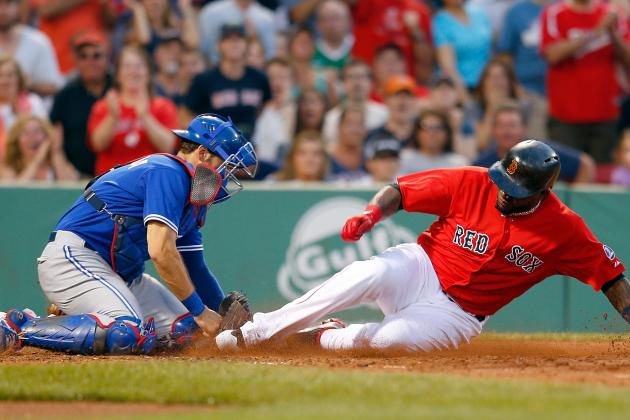 Jim Rogash/Getty Images

On a slightly less dramatic but equally awesome note, Ortiz is on pace to shatter his previous single-season stolen base totals.
The big man in the cleanup spot has registered a total of two swiped bags this year, just one shy of his record of three, which he set back in 2007.
Big Papi has the entire second half to steal two more bases and set a career high in that category. He's on track to do just that.
Once again, the 37-year-old is defying the laws of physics. This is basically just a big "up yours" to every scout who once said that players slow down in their late 30s. What a class act.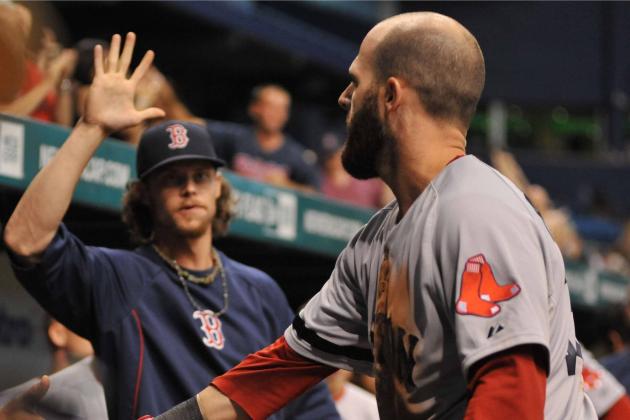 Al Messerschmidt/Getty Images

That's right, FIVE.
I think we can agree that there are three obvious picks.
David Ortiz has been voted in nearly unanimously by the fans and will almost definitely start the All-Star game at DH.
Clay Buchholz, the current AL leader in ERA, will certainly earn a spot on the roster as well, although his recent injury means he will likely not get a chance to start the game.
Dustin Pedroia looks set to finish a close second behind Robinson Cano in the fan vote at second base. However, he currently ranks third in the league in WAR and is one of only nine other players in baseball who currently holds an on-base percentage over .400. Pedroia is a shoo-in to be on the bench.
But who else will be there?
The fourth pick is John Lackey.
Despite his brilliant season, Lackey has gone largely unnoticed while performing in the shadow of Clay Buchholz. However, with Jon Lester struggling, the two have effectively become the co-aces of Boston's staff.
On the season, Lackey is 6-5 with a dominant 2.81 ERA in 86.1 innings of work. He has registered 79 strikeouts and just 18 walks over that span. Lackey has been one of the best pitchers in the AL this year and is more than deserving of a spot on the roster.
The fifth pick has been the subject of some controversy.
Because Daniel Nava was a bench player on the Opening Day roster, he is not on the All-Star fan ballot. However, that does not mean he will not play in the game.
Historically, the All-Star manager chooses two types of players to join the All-Star squad. One, they select players from their own team who they are familiar with. And two, they choose quality all-around performers who can play multiple positions.
Michael Cuddyer, for example, was an All-Star in 2011 with a pedestrian .804 OPS simply because Ron Washington wanted to have the best available utility player. At the time, that player was Cuddyer.
Nava provides a great deal of value to any manager. He is a switch-hitter. He gets on base. He works counts extensively. He can play all three outfield spots and first base. And he hits for average with some surprising power. It would be a no-brainer for Jim Leyland to bring Nava onto the roster.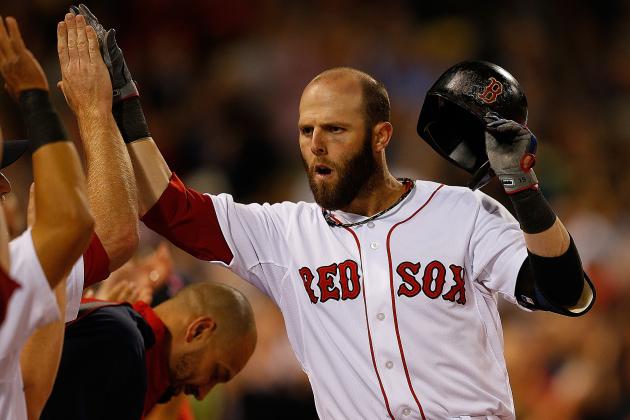 Jim Rogash/Getty Images

I won't bore you with some unnecessary details here. The message is simple.
The Red Sox are twice the team they were last year and then some. They are playing baseball with a drive and enthusiasm I haven't seen since the 2007 championship squad. They're going to run away with the division as a result.
Look for the Red Sox to make a strong run in October, as well. I would not be shocked to see them hoisting the Commissioner's Trophy this fall. It would also come as no surprise if John Farrell won the Manager of the Year award.
At this point, we can only wait and see, but let's be honest—there's a lot to feel excited about at Fenway.