NFL Comparisons for Top DB Recruits in Class of 2014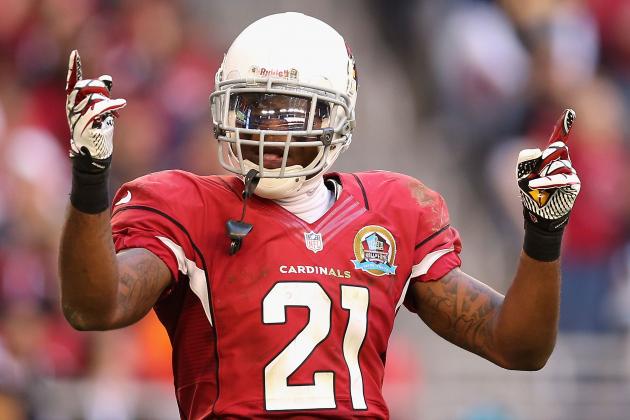 Christian Petersen/Getty Images

As evaluators and coaches continue their careers, their player memory bank will expand. The ability to study a current player and have him remind them of a player they've seen in the past is a tremendous help when assessing a player's strengths and weaknesses.
Though high school prospects are young in their development, they do possess traits that warrant comparisons to older players, even NFL stars. Studying the nation's best defensive back prospects, a well-thought-out comparison can be made to an NFL counterpart.
These comparisons are based on the recruit's size, athleticism and position skill set. Taking a cornerback prospect and just naming All-Pro cover man Darrelle Revis as his comparison was not done with this list.
The nation's best safety prospect actually has superior size to his NFL comparison, while several defensive backs in the 2014 class resemble several AFC East back-end defenders. An "athlete" prospect made this list, as he appears to be on track to play cornerback in college and compares favorably to an NFC West cover man.
Player evaluations are based on review of tape at Scout.com, Rivals, 247Sports and ESPNU.

Begin Slideshow

»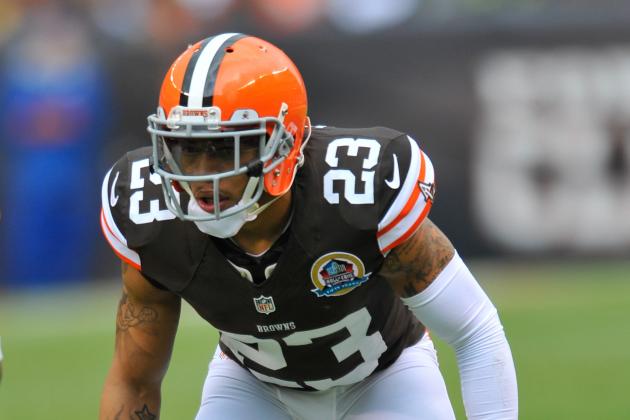 USA TODAY Sports

Damon Webb, who is committed to Ohio State, is a cornerback who possesses tremendous athleticism and quick feet. He has the potential to become equally effective in zone and man coverage.
Webb, who is 5'11" and 180 pounds, plays for Cass Technical in Detroit, Mich., which is a Michigan pipeline. However, Urban Meyer has stolen a cornerback from Brady Hoke's turf with excellent foot quickness, agility and loose hips .
Webb can mirror a receiver at the line, use his recovery quickness to take chances and has a great burst to close on the ball. He has the potential to play on the boundary or field side. With his terrific athletic ability, play speed and foot quickness, Webb compares to Joe Haden of the Cleveland Browns.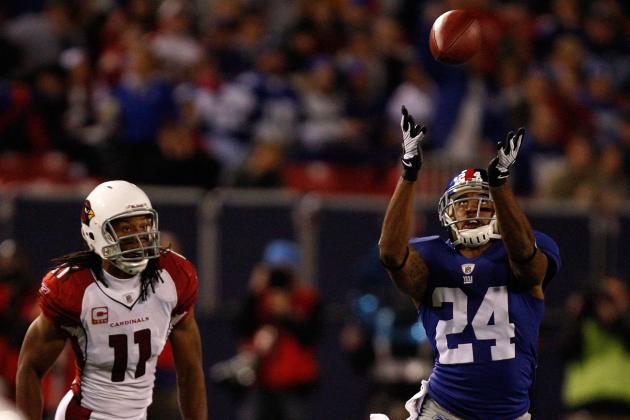 Jared Wickerham/Getty Images

Edwin Paris, who is committed to LSU, is a versatile back-end defender who will fit in well in the SEC. He has great short-area quickness and an impressive burst to close on the ball.
Paris, who is 6'1" and 190 pounds, is a big defensive back who can use an explosive punch to re-route receivers in press coverage. He has good athleticism, can mirror and copy a receiver's movement with quick feet and is tough to separate from due to his recovery quickness.
Paris also can play safety and has ball-hawk tendencies. He can roam deep thirds, halves and quarters of the field and use his play speed to jump passing lanes to get his hands on the ball.
A bigger-bodied defensive back with the ability to play on the perimeter or in the seams, Paris stirs up memories of Terrell Thomas when the New York Giants' defensive back is healthy.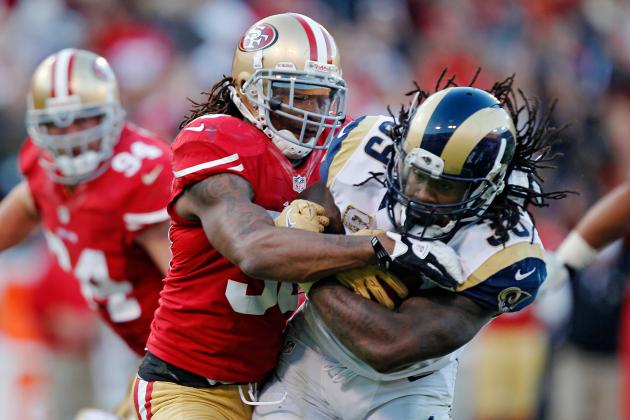 Brian Bahr/Getty Images

Jamal Adams, who has nine career interceptions for Hebron High School in Texas, is impressive to watch on tape. He is a smart safety with great athleticism, explosive speed, instincts and ball skills.
Adams, who is 6'0" and 199 pounds, is an interchangeable seam-defender who can play free or strong safety. He can sit on top of a defense, keep the play in front of him and lurk in the secondary as a ball hawk and enforcer. His cover skills are also assets, as Adams can latch on to tight ends, receivers and running backs to defend passes.
Adams has the ability to squeeze the line of scrimmage, make his presence felt in the box and support the run. He has quick-read ability, finds the football quickly and can arrive at the point of attack with thumping force to make sure the ball-carrier looks for him on the next play.
He has All-American potential and compares to Tampa Bay Buccaneers safety Dashon Goldson and Antrel Rolle of the New York Giants.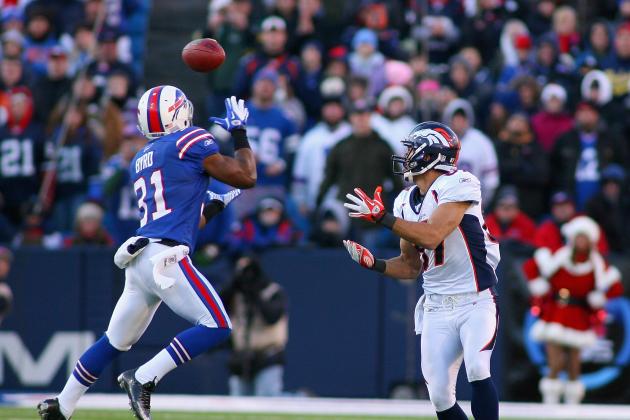 Rick Stewart/Getty Images

Laurence Jones, who also goes by "Hootie," is one of the premier prospects in Louisiana. He passes the hoof test with flying colors and leads one to initially believe he is a linebacker.
Jones, who is 6'2" and more than 200 pounds, however, is a pure safety prospect who fits firmly on the back-end. He displays excellent play speed, athleticism and range.
Jones is fantastic at reading the quarterback's eyes, cleanly seeing the ball launched from the pocket and quickly getting out of his backpedal to undercut a receiver to make a play.
As a sophomore for Neville in Louisiana, Jones had 11 pass breakups and five interceptions, which illustrates his ball-hawk mentality. Jones will support the run, but looks more comfortable roaming on the back-end.
His ability to consistently get his hand on balls leads his comparison to Jairus Byrd of the Buffalo Bills.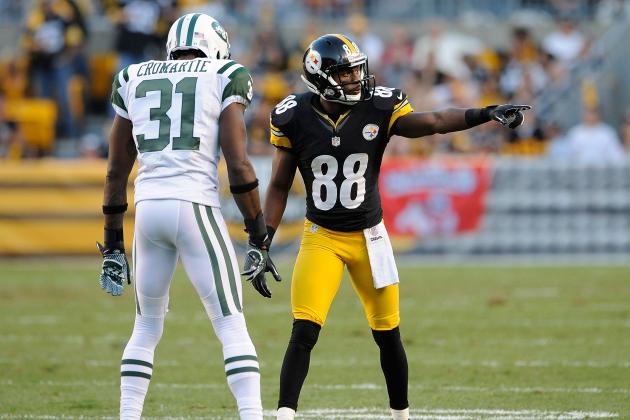 Joe Sargent/Getty Images

Jalen Tabor, who intercepted eight passes as a sophomore, is a stud cornerback for Friendship Academy in Washington. He has an interesting hairstyle, but is a far more fascinating prospect.
Tabor, who is 6'1"and 182 pounds, is one of the longer and leaner corner prospects in recent history. He loves to use his long arms to press and re-route receivers in man coverage and pins them to the sideline before looking back for the ball.
Tabor has good agility, plays with the needed instincts and awareness in zone coverage and has good ball skills. He appears to be best suited for the boundary side of the field as a college corner and could also get reps at safety.
Tabor's size, athleticism and need to jam receivers to feel comfortable during a play are identical traits to New York Jets cornerback Antonio Cromartie.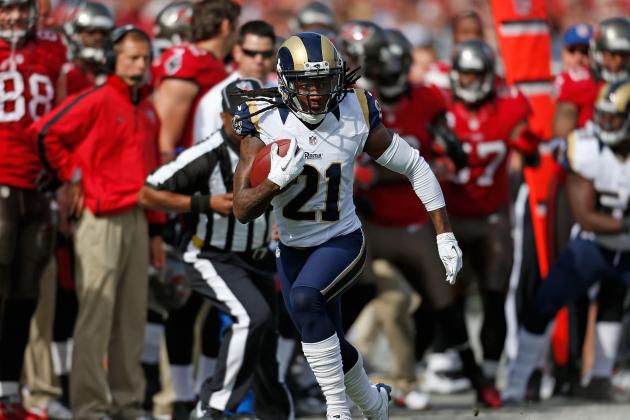 J. Meric/Getty Images

Adoree' Jackson, who could play basketball and competed in the long jump in college, is a fantastic athlete. He is originally from Illinois, but plays for Serra High School in Los Angeles.
Jackson, who is 5'10" and 182 pounds, has natural and explosive movement skills. He has a high ceiling as a cornerback, but also could be a dynamic wide receiver.
Jackson needs to refine his technique, but does possess loose hips, excellent agility and the ability to mirror receivers tightly off the line. He is quick out of transition and can easily flip his hips to carry a pass-catcher downfield. Jackson has deceptive strength, is a fierce competitor and displays tremendous instincts.
Due to his world-class athleticism, short-area quickness, size and playmaking ability with the ball, Jackson favorably compares to Janoris Jenkins of the St. Louis Rams.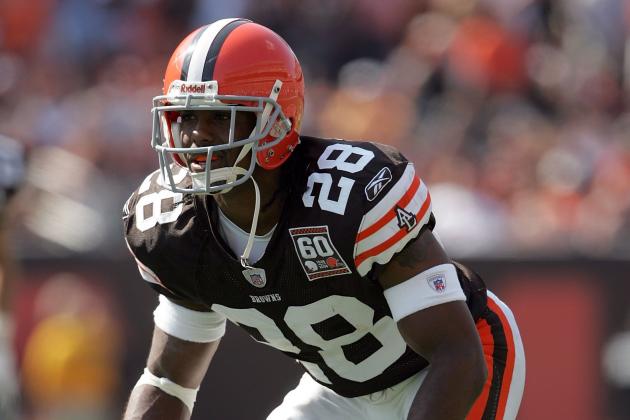 Andy Lyons/Getty Images

Marlon Humphrey, whose father Bobby played for Alabama, is a long cornerback with great anticipation skills. Most high school cover men excel at man coverage due to its simplicity, but Humphrey actually excels in zone coverage while being great in off-man alignments.
Humphrey, who is 6'1" and 175 pounds, can sit off a receiver, give them cushion and still be a menace in the passing game. He has outstanding awareness and instincts, sees the field well and gets a jump on plays by quickly recognizing the quarterback's drop and receiver's footwork.
Humphrey has good hip flexibility, can transition quickly out of his backpedal and displays a terrific burst to close on the ball. He is a defensive back who may also get a look as a safety.
Taking into account Humphrey's size and style of play, it was tough to find a current NFL comparison for him. However, when one thinks long and hard, Humphrey is very reminiscent of former NFL cornerback Leigh Bodden.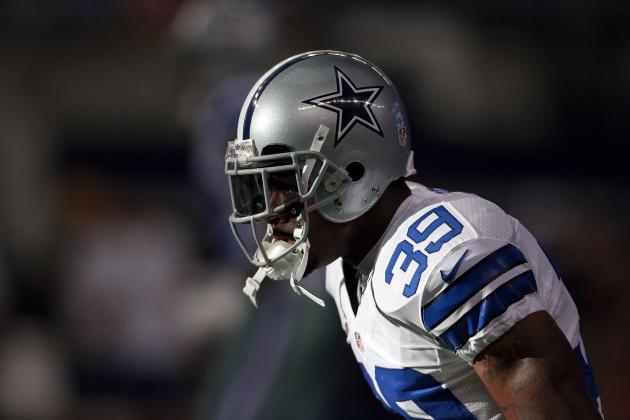 Ronald Martinez/Getty Images

Tony Brown, who will also run track in college, is a physical cornerback prospect. He loves to press and re-route a receiver at the line, can bully them and dictate their release.
Brown, who is 6'0" and 188 pounds, also has the ability to peel off a receiver and to play effectively in zone coverage. He is an instinctive defender with outstanding recovery quickness and speed. Brown has loose hips, quick feet and will be a complete cornerback one day, should he not be moved to safety.
He can carry a receiver deep, pin him to sideline on vertical perimeter routes and has great ball skills. Brown has no issues supporting the run and shows quick ball-location skills and will deliver a big hit when he can.
A press corner with good size who can equally play well in a zone scheme; Brown compares to Brandon Carr of the Dallas Cowboys.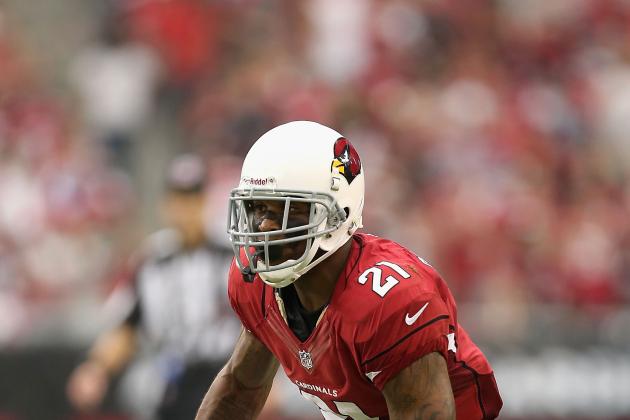 Christian Petersen/Getty Images

Jabrill Peppers, who is committed to Michigan, is one of the top physical specimens in this class. He has an excellent frame, is a super athlete and also possesses fabulous football intelligence.
Peppers, who is 6'1" and 205 pounds, has a thick build for a cornerback. However, he plays with light feet, great movement skills and loose hips. Peppers can excel in all three general coverage alignments. He has the strength to press, the anticipation skills and transition quickness to play off-man and the awareness and range to dominate in zone coverage.
Peppers has great play speed, does not get fazed when he's in trail position and has good hands. He may grow into a safety, but he will be fine as a "big" corner. Former Baltimore Ravens cover man Chris McAlister is a great comparison, as is Arizona Cardinals cornerback Patrick Peterson.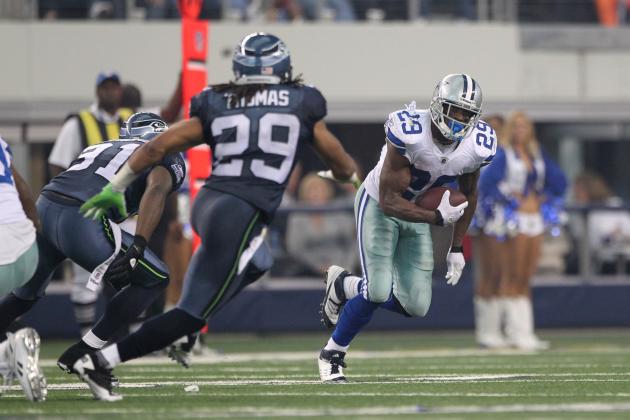 Matthew Emmons-USA TODAY Sports

Quin Blanding, who has team captain potential, would have been ranked high even among the great safety prospects in the 2013 class. He is a more physical version of Notre Dame signee Max Redfield.
Blanding, who is 6'2" and 200 pounds, has great athleticism, speed and range. The game is not too fast for him, as he sees things quickly develop and uses his instincts to make plays. A big safety, Blanding has good transition quickness and can get away from his spot in a hurry to jump a passing lane.
Although he must work on his man-coverage skills, Blanding is great at roaming in the back-end versus the pass and has good ball skills. He is a willing run defender, as Blanding will press an alley by squeezing the line of scrimmage, tracking a runner and flowing to the football quickly.
Blanding, who has the potential to be an All-ACC safety, is a bigger version of Earl Thomas of the Seattle Seahawks.
Edwin Weathersby is the College Football Recruiting Analyst for Bleacher Report. He has worked in scouting/player personnel departments for three professional football teams, including the New York Giants and Cleveland Browns.