Every NFL Team's Best Option for Offensive Fireworks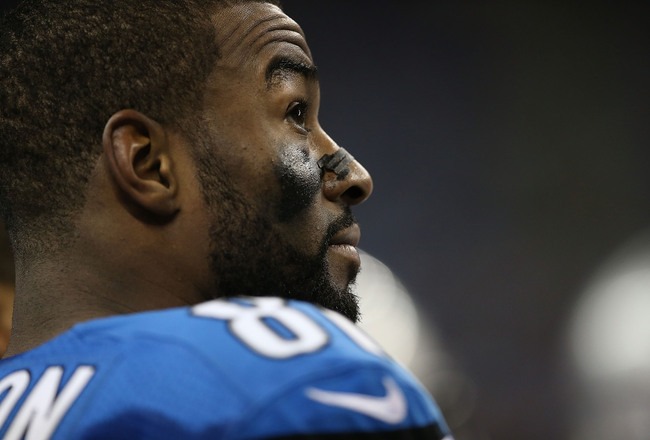 Leon Halip/Getty Images
Happy Fourth of July, a day to celebrate Independence Day with food, fun and fireworks. As you fire up the grill, the NFL is simmering in the summer heat before training camp begins.
Taking a look at NFL offenses, which player on each team poses the biggest threat? Who will put up the biggest numbers or dazzle the most.
Some answers are more obvious than others, but click through to find out.
Arizona Cardinals—Larry Fitzgerald, WR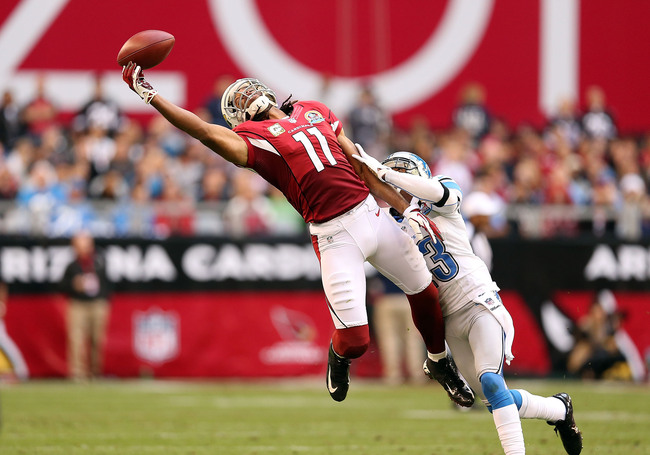 Christian Petersen/Getty Images
Take a look at the Arizona Cardinals roster and it is easy to see Larry Fitzgerald takes the cake here. That is unless you think Rashard Mendenhall is going to light it up all of a sudden.
Precious years of his prime have been wasted thanks to subpar quarterback play, but he is still one of the league's best receivers. With Carson Palmer under center, Fitzgerald should regain that stature from a statistical standpoint.
And, of course, Fitzgerald can make the occasional spectacular play.
Atlanta Falcons—Julio Jones, WR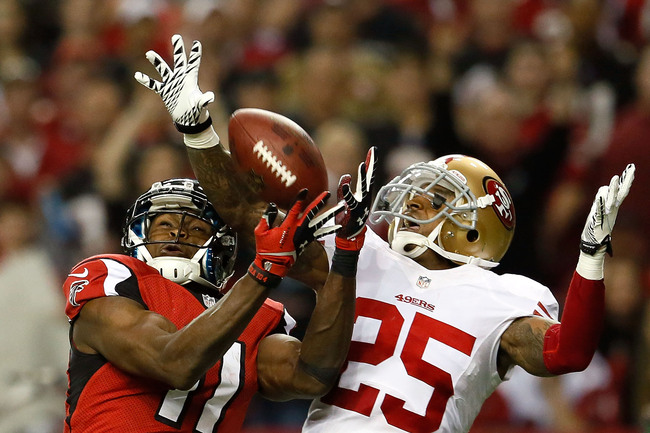 Kevin C. Cox/Getty Images
The Falcons have a high-octane offense, and any number of players could be considered here.
Matt Ryan in particular has been great, though the fact he has so many weapons has something to do with it. Roddy White proved he still has plenty left in his tank last season, and Tony Gonzalez is still among the NFL's best at 36 years of age.
But the best bet for fireworks comes from Julio Jones, who is heading into his third year in the league. Jones has flashed spectacular play plenty in his career thus far, but there is plenty of room under that ceiling.
He is the most dynamic player on that Falcons offense, and he could be in for a huge year.
Baltimore Ravens—Torrey Smith, WR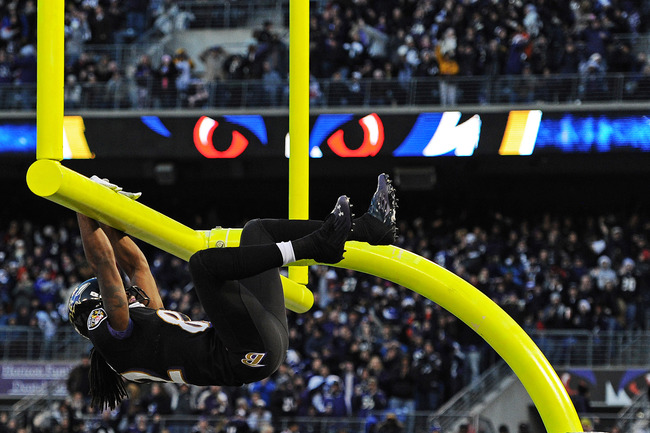 Patrick Smith/Getty Images
Apologies to Joe Flacco, who earned that "elite" label with a fantastic playoff run, but "explosive" or "thrilling" don't come to mind when thinking of the unibrowed wonder.
There is Ray Rice, who has been fantastic for the Ravens over the years. He will likely be without one of the best fullbacks in the league, Vonta Leach, who has paved the way for Rice in Baltimore over the past couple of seasons.
Rice also has Bernard Pierce to contend with in that backfield.
Therefore Torrey Smith wins this preseason award for the Ravens. The speedy receiver has ascended to the top of the depth chart and has a great chance to shine as the man at receiver in Baltimore.
Buffalo Bills—C.J. Spiller, RB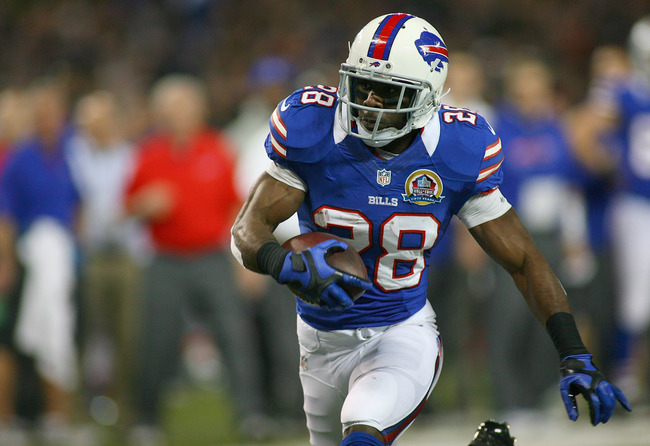 Rick Stewart/Getty Images
C.J. Spiller is one of the league's more explosive players, so this was an easy call in Buffalo.
Besides, who else could we pick for this preseason award up there? Kevin Kolb?
Spiller will finally come into his own as Buffalo's full-time starter. Fred Jackson might be there to spoil some of his fun, but we should see some real fireworks out of that backfield this season.
Carolina Panthers—Cam Newton, QB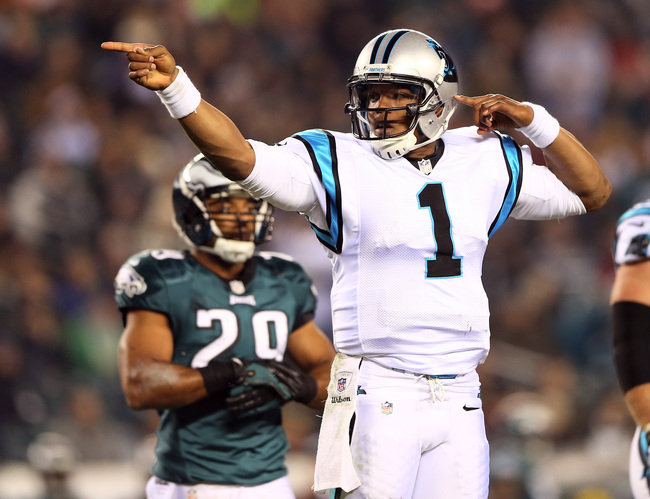 Elsa/Getty Images
Superman plays for the Panthers. If only they could clone him.
Cam Newton has been downright spectacular at times in Carolina, even if that hasn't translated to victories. He is the offense's best and most dynamic player by a wide margin. There is no reason to think that will change.
Chicago Bears—Jay Cutler, QB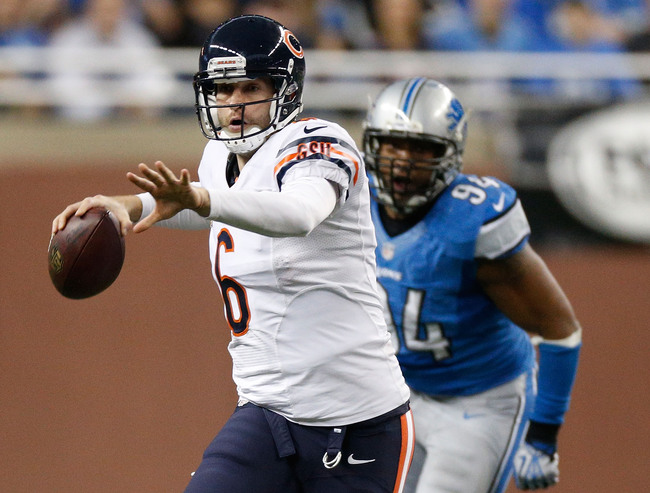 Gregory Shamus/Getty Images
Come on. Is Jay Cutler really that guy here?
The mercurial quarterback has had his share of big games, but he has yet to regain the form he showed early in his career. Well, that is all about to change.
Sure, Brandon Marshall will put up big numbers, but Marc Trestman's arrival in the Windy City signals big things for Cutler. Anthony Calvillo has been fantastic for the Montreal Alouettes during Trestman's tenure, and the former CFL coach brings his uptempo offense to Chicago.
Cutler will be the biggest beneficiary.
Cincinnati Bengals—A.J. Green, WR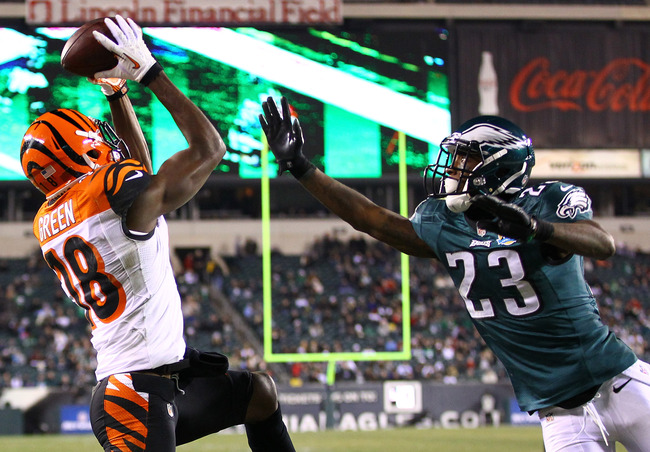 Al Bello/Getty Images
Where would Andy Dalton be without A.J. Green? He might not have been the fry technician at his local Arby's, but things might look quite different in Cincinnati.
Green scored a touchdown in nine consecutive games last season, a rare feat. He is one of the few receivers in the league capable of challenging Calvin Johnson for top honors—Megatron would win that battle, but at least Green is somewhere in the picture.
Cleveland Browns—Trent Richardson, RB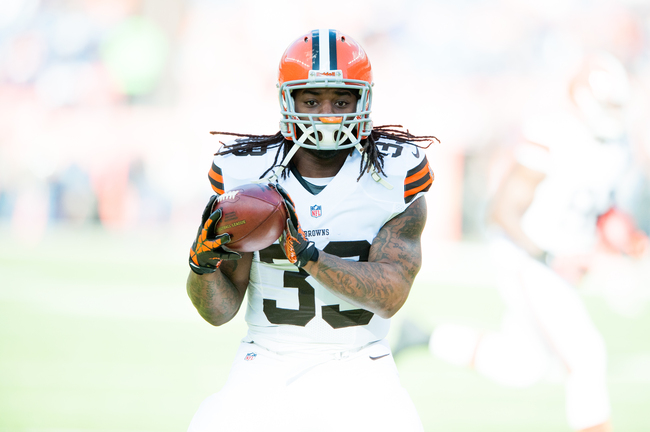 Dustin Bradford/Getty Images
There is certainly potential for big-play magic from Josh Gordon, but he has to be on the field to do it. Gordon was suspended for the first two games of the season and skates on thin ice with the league.
The real potential for eruption in Cleveland comes from second-year running back Trent Richardson.
He had a good rookie season that was overshadowed by many of his peers, and his role should continue to be prominent going forward.
Dallas Cowboys—Dez Bryant, WR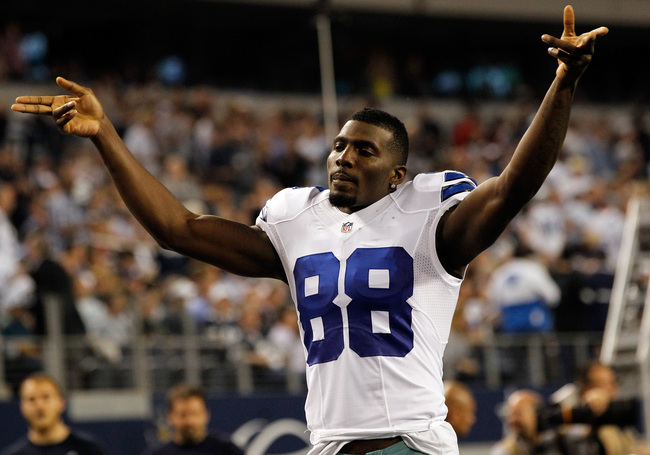 Tom Pennington/Getty Images
Dez Bryant had massive potential when he came into the league, but knuckleheadery both on and off the field had stymied his development with the Cowboys.
That is until the middle of last season, when suddenly Bryant hit the NOS button and took over the league. Bryant was second to one during the second half—Calvin Johnson—and figures to continue that dominance this season.
Denver Broncos—Demaryius Thomas, WR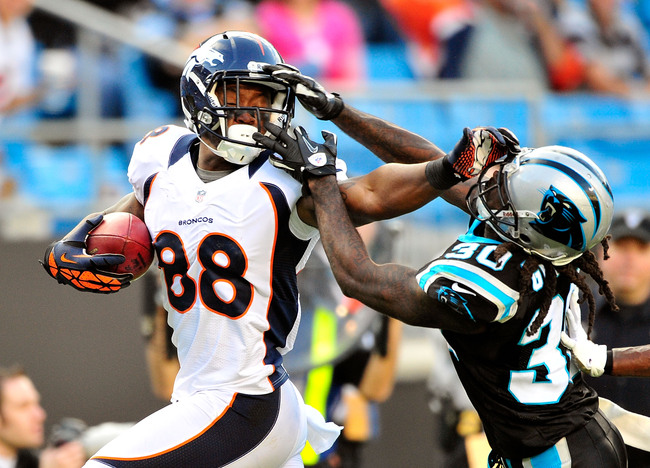 Grant Halverson/Getty Images
There are plenty of weapons in Denver, with Peyton Manning being the chief one.
The future Hall of Famer certainly drives the offense, but is he the most spectacular player on the unit? That honor goes to Demaryius Thomas, who has turned into quite the dynamic player for the Broncos.
Detroit Lions—Calvin Johnson, WR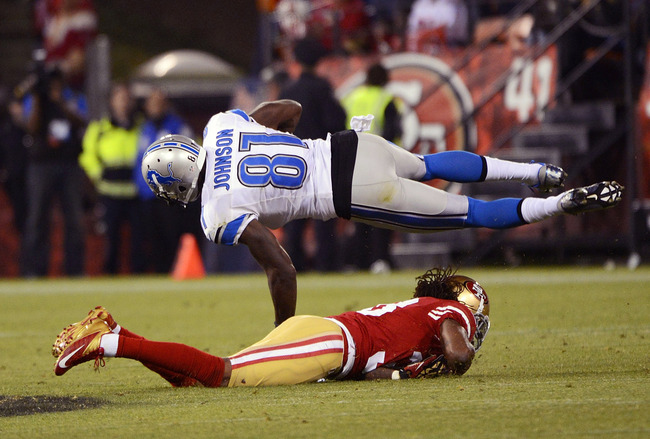 Thearon W. Henderson/Getty Images
Simply put, Calvin Johnson is one of the top players in the league. The 6'5", 235-pound monster receiver nearly cracked 2,000 yards receiving last year, and he may very well achieve that mark this year.
Reggie Bush might make some noise in Detroit, but this is Megatron's world. We're all just living in it.
Green Bay Packers—Aaron Rodgers, QB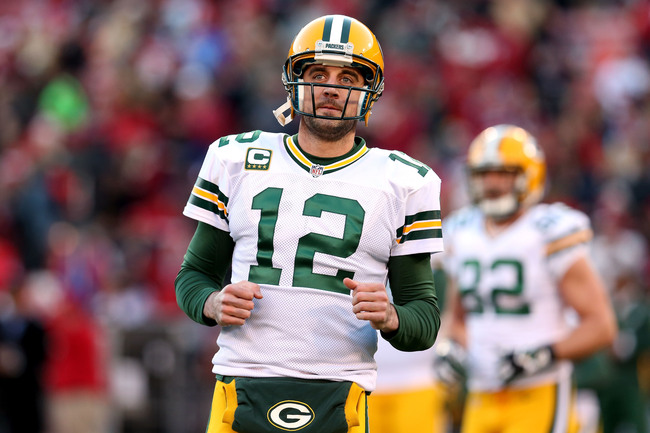 Stephen Dunn/Getty Images
This is quite simple.
Aaron Rodgers is the best quarterback in the NFL, propelling his offense to great heights season after season. Whatever fireworks his receivers produce are thanks to Rodgers' skill and artistry at the position.
Houston Texans—Arian Foster, RB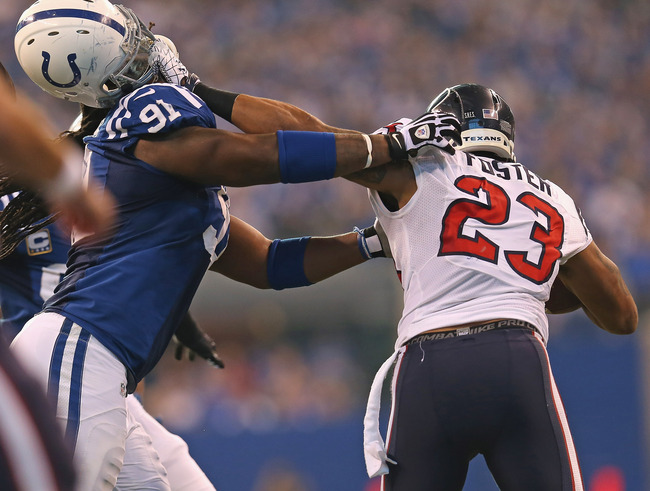 Jonathan Daniel/Getty Images
The Texans have an interesting, balanced offense.
On the one hand, they have an underrated quarterback in Matt Schaub, who throws to one of the best receivers of the past decade in Andre Johnson. On the other they have one of the best running backs in the league in Arian Foster.
Houston's running back isn't flashy, but he consistently puts up big numbers. There might not be much pizzazz on that Texans offense, but it is brutal to opposing defenses. Foster is their biggest problem.
Indianapolis Colts—Andrew Luck, QB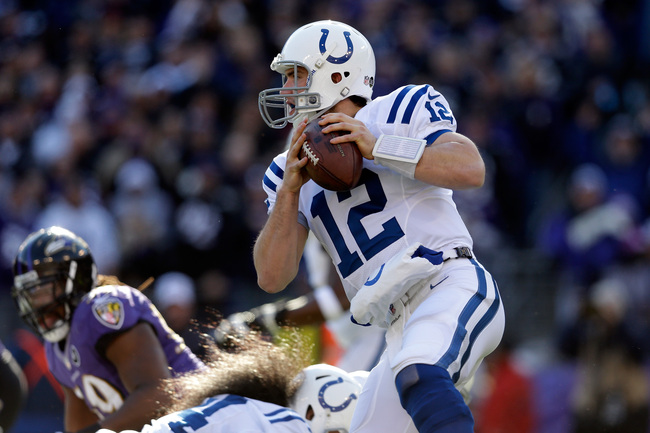 Rob Carr/Getty Images
Andrew Luck nearly won the Rookie of the Year award last season after leading the Colts to an improbable playoff appearance.
He looks to build on a fantastic rookie season by taking his game to the next level in 2013. Luck is a great, young quarterback with underrated skills on the run. He might not be Robert Griffin III, but he can move—unlike his predecessor.
Jacksonville Jaguars—Cecil Shorts, WR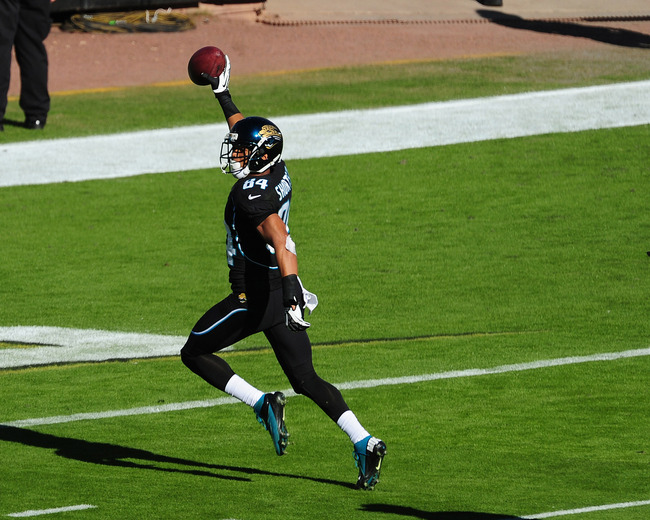 Scott Cunningham/Getty Images
What to do about the Jaguars?
Justin Blackmon really came on late in the year, but he is suspended for the first four games. His chemistry with Blaine Gabbert—to whom Jacksonville is handing the starting gig one more time—wasn't very good either.
Maurice Jones-Drew led the league in rushing just two seasons ago, but the 28-year-old is coming off his second major injury in three years.
That leaves Cecil Shorts III, one of the more overlooked players in the NFL right now. The third-year receiver made some huge plays last season, regardless of quarterback, and he will actually be on the field at the beginning of the year, barring injury.
Kansas City Chiefs—Jamaal Charles, RB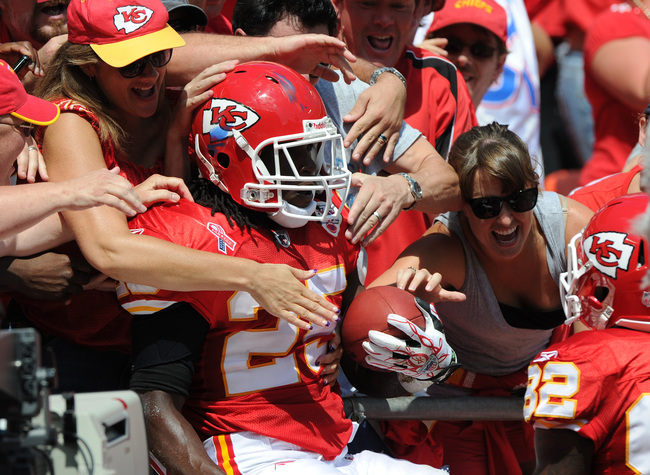 Peter Aiken/Getty Images
It might have been a MVP celebration for Adrian Peterson last year, but Jamaal Charles had a party of his own.
The dynamic running back ran for over 1,500 yards despite erratic usage from his coaching staff, having also returned from a torn ACL the previous season.
Alex Smith is in town, but he is a wet firework to Charles' lit Roman candle.
Miami Dolphins—Mike Wallace, WR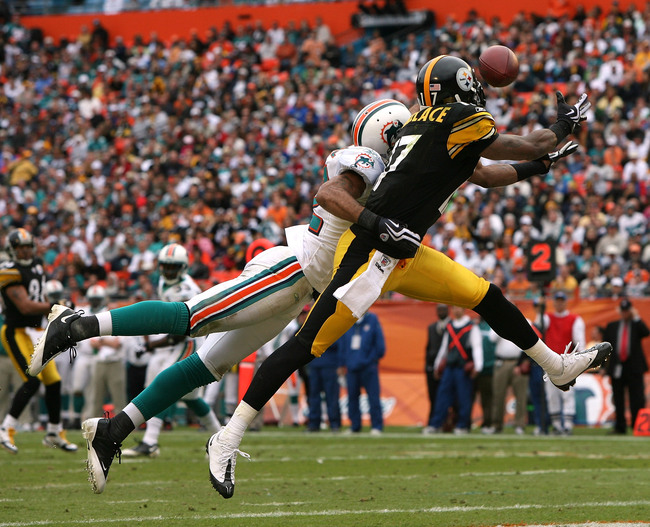 Doug Benc/Getty Images
The Dolphins spent plenty of money this offseason, but no more than when they nabbed free agency's biggest prize at wide receiver.
Mike Wallace brings his playmaking ability to South Florida, instantly making him the biggest weapon in that offense. Lamar Miller figures to have a big sophomore season now that Reggie Bush is gone, but Wallace takes this cake until Miller proves it.
Minnesota Vikings—Adrian Peterson, RB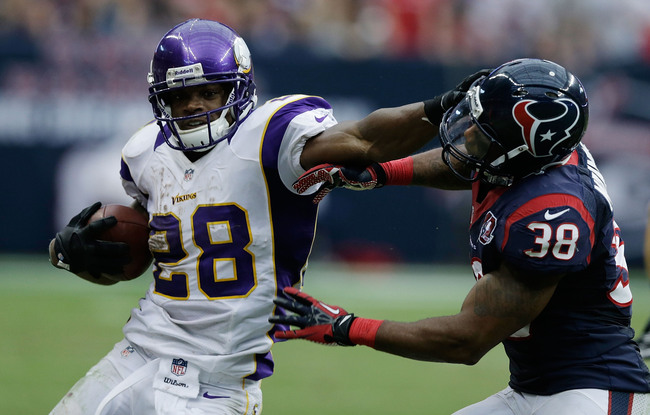 Scott Halleran/Getty Images
The best player on the Vikings offense is Christian Ponder. Then he woke up from his dream.
Adrian Peterson is the reigning MVP of the league for excellent reason. He is simply inhuman, coming back from a nasty knee injury to nearly break Eric Dickerson's rushing record.
Maybe Percy Harvin could have vied for this honor in years past, but he is not around anymore.
New England Patriots—Stevan Ridley, RB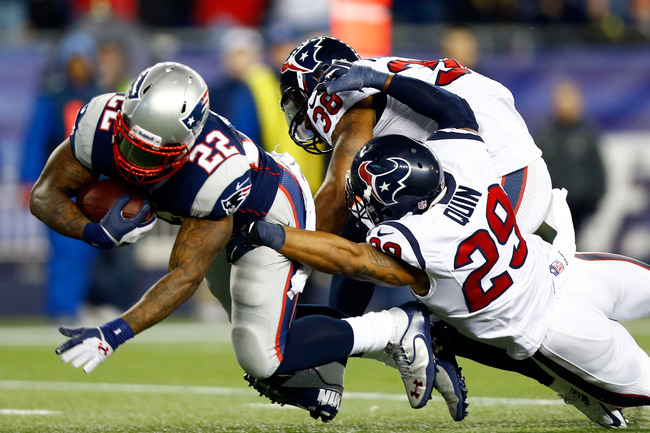 Jared Wickerham/Getty Images
What? Where is Tom Brady?
True, Brady has shown no signs of slowing down in recent years despite approaching 36 years of age, but he could be in for a relatively down season with all the turmoil on offense during the offseason.
Losing Wes Welker and Aaron Hernandez with Rob Gronkowski dealing with multiple injuries could put the New England offense on track to run the ball a lot more.
That means Stevan Ridley could flourish.
That is not to say Brady won't have a great season—it's difficult to bet against the future Hall of Famer—but we might see bigger fireworks from the backfield.
New Orleans Saints—Drew Brees, QB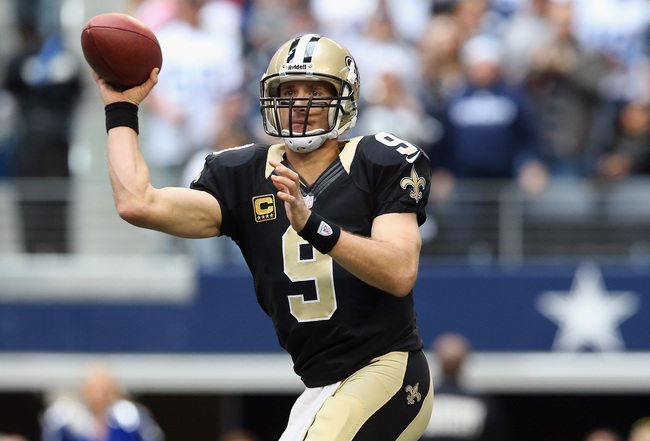 Ronald Martinez/Getty Images
Where would the Saints be without Drew Brees? After all, he was the biggest reason they finally earned that "S."
There are plenty of good offensive players in New Orleans, but much like Aaron Rodgers in Green Bay, Brees makes them all better.
New York Giants—Victor Cruz, WR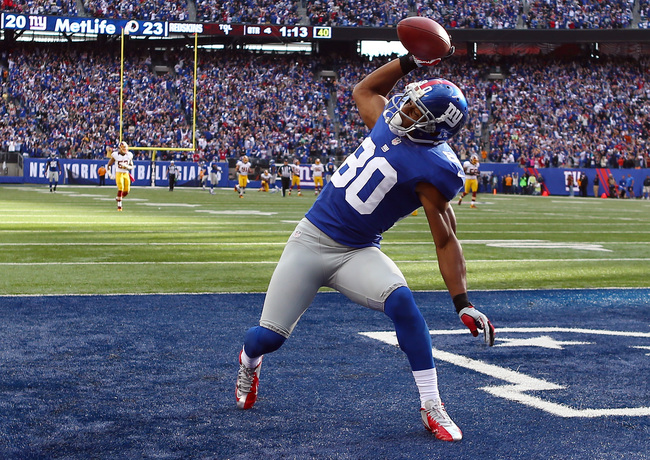 Elsa/Getty Images
Which Victor Cruz will we see this year?
Will the salsa-dancing sensation from 2011 show up? Or will the man with the dropsies from 2012 give the Giants fits again?
Cruz wasn't awful last season, but it was a disappointing year after he had burst onto the scene a year before. He has the most upside on that offense save, perhaps, David Wilson.
It remains to be seen how big of a role Wilson will have this season, however, and Cruz has a proven track record of awesomeness.
New York Jets—Chris Ivory, RB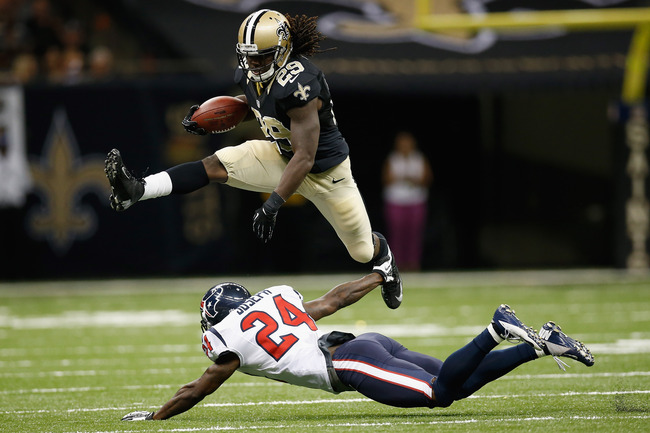 Chris Graythen/Getty Images
Mark Sanchez might offer New York's best chances for offensive fireworks, but butt fumbles and interceptions are the wrong kind of highlight.
The "Free Chris Ivory" movement finally worked this offseason as the Saints shuffled him out of their crowded backfield and onto a Jets team that needed an upgrade.
Ivory made some eye-catching plays for the Saints, but was unable to climb that depth chart. The Jets figure to lean heavily on the run, and he has the ability to capitalize on those opportunities.
Oakland Raiders—Darren McFadden, RB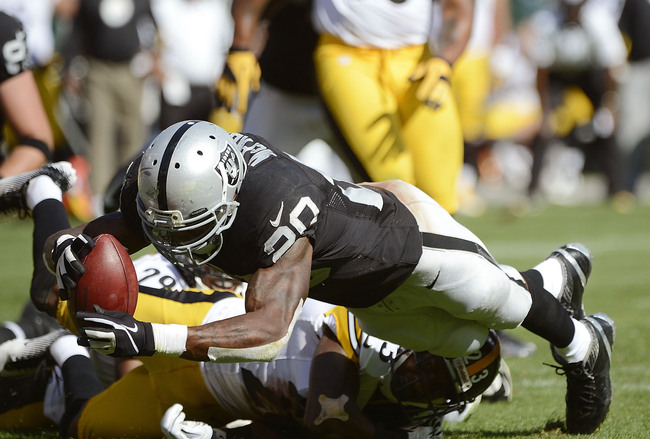 Thearon W. Henderson/Getty Images
Thank goodness the Raiders have Darren McFadden, or else this might have been a blank slide.
Run DMC had a horrendous 2012 season, sporting the worst rushing average in the league before getting knocked out for the year with yet another injury. But he is still Oakland's best offensive player.
Lucky for McFadden, the zone-blocking scheme he abhorred is no longer in place after Greg Knapp was fired this offseason. The change back to a power scheme should benefit the talented-but-oft-injured running back.
Phildelphia Eagles—LeSean McCoy, RB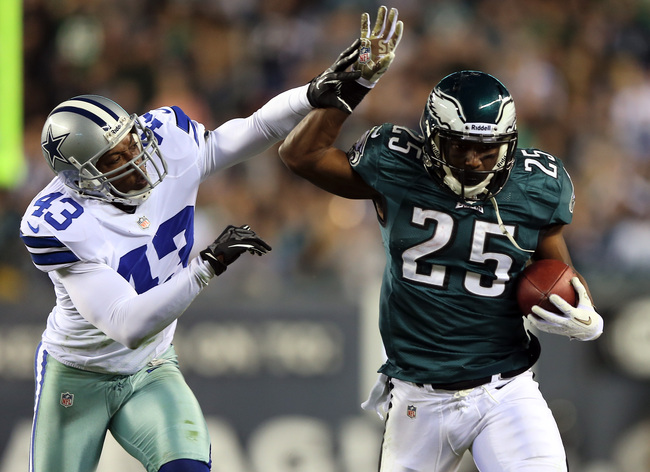 Elsa/Getty Images
Some are writing LeSean McCoy off after a down year that featured a concussion in 2012. But he should bounce back nicely.
Consider Chip Kelly's running backs during his tenure at Oregon. From Jonathan Stewart to LaMichael James, there was no shortage of fireworks in Eugene while Kelly ran the show.
Now he gets an even better running back in McCoy, who figures to light up the scoreboard in Kelly's uptempo offense. It should be fun to watch.
Pittsburgh Steelers—Antonio Brown, WR
Tom Pennington/Getty Images
Mike Wallace is gone, taking his big-play potential with him. That leaves Antonio Brown as the team's best receiver, and he should be up to the task to replace the departed Wallace.
Of course, Ben Roethlisberger has to get him the ball, but he has never been a flashy player. Outside of his Houdini act thanks to that porous offensive line, the fireworks have come from elsewhere in seasons past.
This year, they should come from Brown.
San Diego Chargers—Ryan Mathews, RB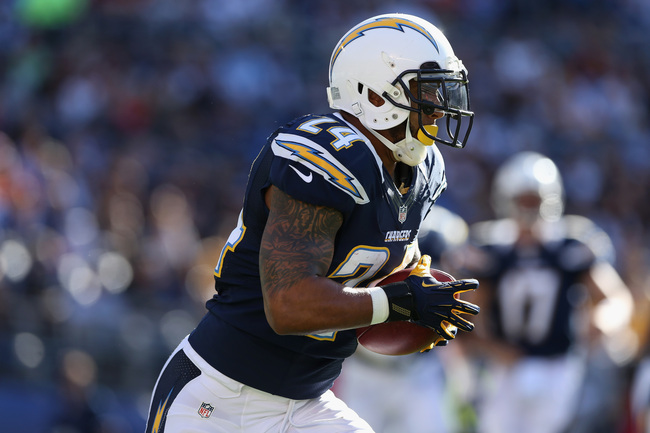 Jeff Gross/Getty Images
How dreadful are the offensive prospects in San Diego that Ryan Mathews—aka the China Doll—is their best bet for fireworks?
Philip Rivers might bounce back after finally getting out from under Norv Turner, but that is no safe bet for him at 32 years old without a serious arsenal. Antonio Gates is slowly fading into the sunset, and Robert Meachem is who we thought he was.
Mathews, however, has flashed big-play potential when healthy. Last season was a bust, but he is quite capable of producing big if he can stay on the field.
San Francisco 49ers—Colin Kaepernick, QB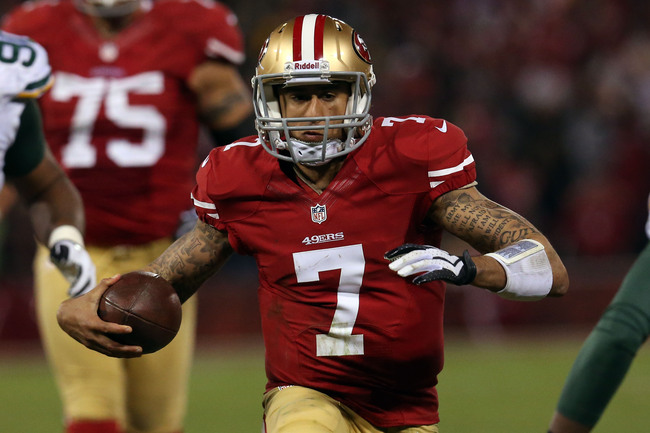 Stephen Dunn/Getty Images
The 49ers found their quarterback of the future, and it turned out his name wasn't Alex Smith.
Colin Kaepernick leads the charge on offense in his third year with the 49ers, less than a year after bursting onto the NFL scene with his sizzling play.
It might be a bit more difficult with Michael Crabtree out for the year, but Kaepernick took matters into his own legs plenty of times last year. He should kiss those biceps plenty of times this year.
Seattle Seahawks—Russell Wilson, QB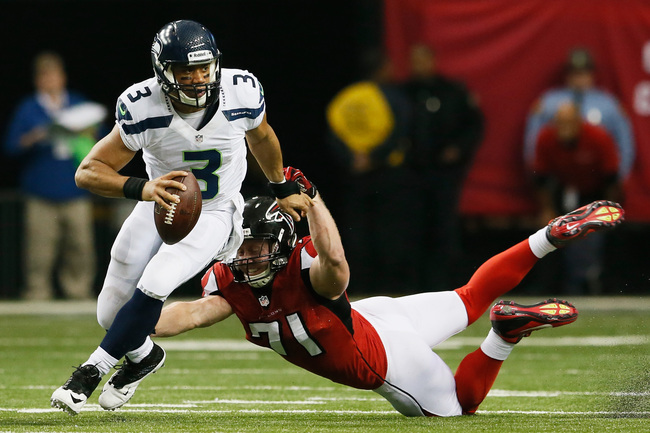 Kevin C. Cox/Getty Images
Marshawn Lynch is known as "Beast Mode" for good reason. His Richter-scale rocking runs are the stuff of Seattle legend, and he will play a prominent role in the Seahawks offense this year barring a suspension.
But there is a new sheriff in town when it comes to producing magic on offense, and his name is Russell Wilson.
The diminutive quarterback led the Seahawks on an improbable playoff run last season, and he was absolutely on fire during the second half. His prowess in the pistol and read-option and scrambling ability are dazzling, rivaling, and sometimes surpassing, Robert Griffin III's last year.
St. Louis Rams—Tavon Austin, WR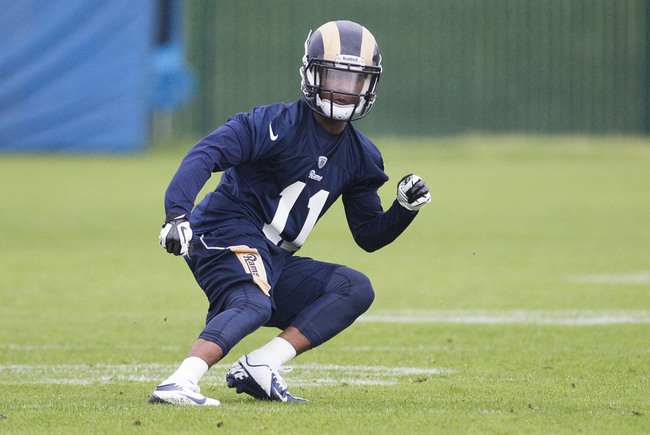 David Welker/Getty Images
Fittingly, Tavon Austin is the only rookie on this list.
The Rams' first-round pick brings electricity to the football field, more so than any other player on the team. There is a good reason St. Louis drafted a 5'8", 175-pound wide receiver with the eighth overall pick in the NFL draft.
Austin was a highlight reel unto himself in college, and now he gets a chance to do it on the big stage. He might be a rookie, but defenses are going to have fits with Austin.
Tampa Bay Buccaneers—Doug Martin, RB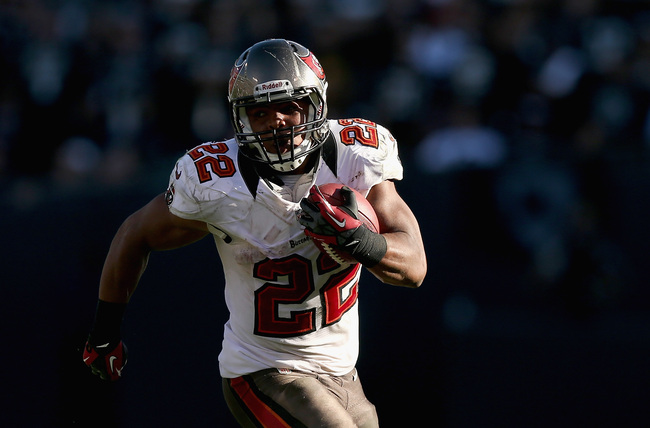 Ezra Shaw/Getty Images
The Artist Formerly Known as the Muscle Hamster is primed for a huge year.
Doug Martin might have been the Rookie of the Year were it not for all those pesky quarterbacks last season. The Tampa Bay running back is a Jack of all trades for the Buccaneers, and he could master the NFL in Year Two.
Vincent Jackson comes in a close second here, but he doesn't quite have the flair that many of the other top receivers do.
Tennessee Titans—Chris Johnson, RB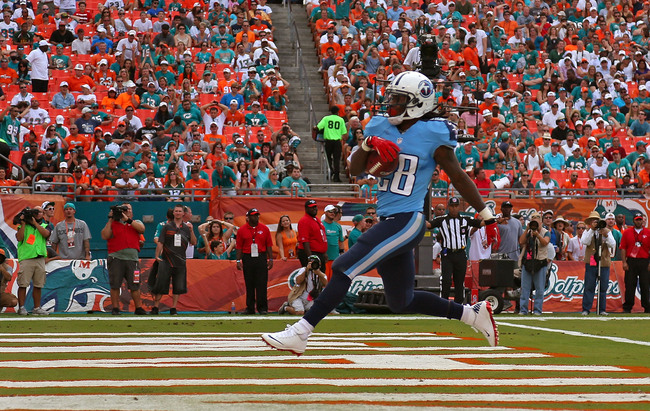 Mike Ehrmann/Getty Images
It has been a rough several years for Chris Johnson ever since he cracked 2,000 yards rushing. He quickly went from CJ2K to CJ0K with a contract dispute mixed in.
Still, Johnson is Tennessee's most dynamic player. Perhaps Kenny Britt could challenge him if he can stay on the field, but Johnson is that man for now.
It is going to be interesting to see how well Johnson can perform with an upgraded offensive line. His main problem stemmed from the fact he has had horrible blocking over the past three years.
Washington Redskins—Robert Griffin III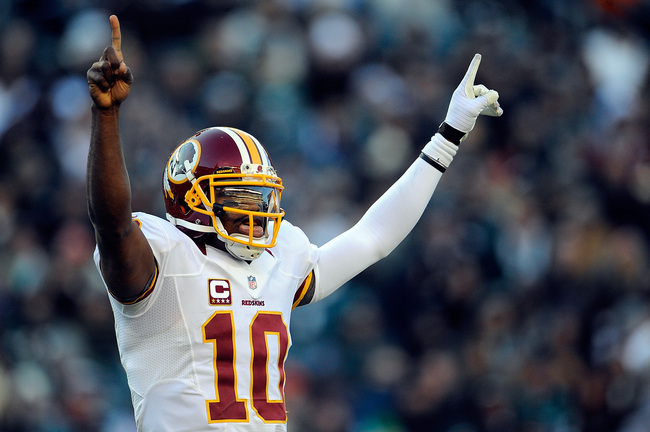 Patrick McDermott/Getty Images
True, Robert Griffin III is still making his way back from his torn ACL and LCL, but all indications are he is on track to make it for the start of the year.
If he does, he is absolutely the team's best bet to light up the scoreboard, as evidenced by his torrid rookie campaign. The Washington quarterback might not run the ball as much as he did last season, for obvious reasons, but that doesn't mean he won't continue to shine.
Keep Reading