Setting Odds for the 2013 NFL Offensive Rookie of the Year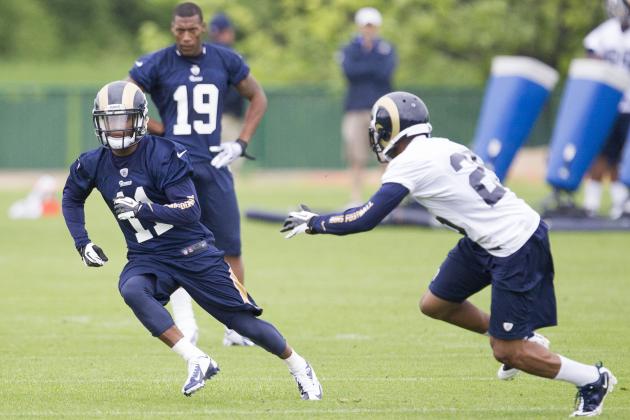 David Welker/Getty Images

One thing was clear in the 2013 NFL draft: With so many highly touted offensive linemen and defensive standouts, skill players on offense were a surprising rarity.
As a result, this year, more so than most, the Rookie of the Year competition is wide open. Without a clear favorite like Robert Griffin III heading into the season, it's anyone's game.
Could this actually be the year one of the big three offensive tackles takes it home? Will a prospect drafted late make an undeniable splash? Here are the top 10 possibilities, looking at ability and team fit.
Begin Slideshow

»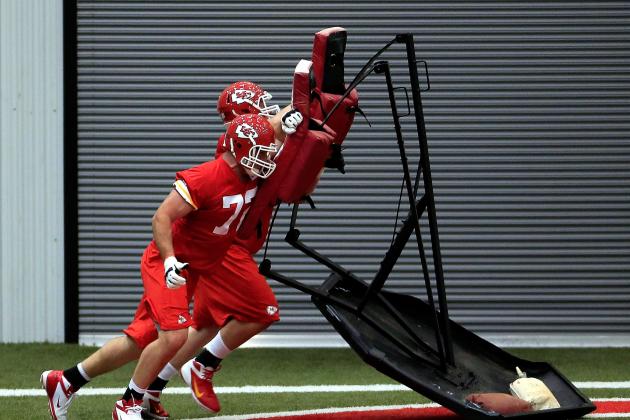 Jamie Squire/Getty Images

Go ahead and laugh. An offensive tackle has never won Rookie of the Year. Even the legendary Orlando Pace was beaten out by Warrick Dunn. A perfect storm would have to occur for this to happen.
That being said, a perfect storm is possible. The Chiefs have Alex Smith now, but the offense is largely the same otherwise. Jamaal Charles and Dwayne Bowe will return and could provide a spark to the offense.
Should the Chiefs rebound under Smith and Fisher and somehow make the playoffs after a 2-14 season, then Fisher's going to be in the discussion, if nothing else. The field is a safer bet than him, but he's in an ideal position to make history.
The field would have to have poor rookie seasons as well for this to happen, but given the way the draft went, nothing is impossible.
Odds: 1 percent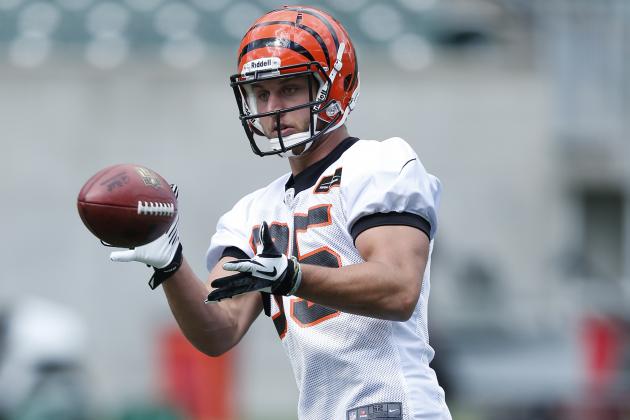 Joe Robbins/Getty Images

No tight end has won the Rookie of the Year, but as the position evolved, it's not out of the question.
It's also entirely possible for Tyler Eifert to pull that off.
The Cincinnati Bengals have a great tandem in Andy Dalton and A.J. Green. Since they do not have much else outside of that, that will open up the door for Eifert to make his mark.
The hard part would be unseating Jermaine Gresham from the starting role, but the Bengals picked him at No. 21 for a reason. They want to work with him, and he has the strength to be able to handle defenses in the AFC North.
Odds: 2 percent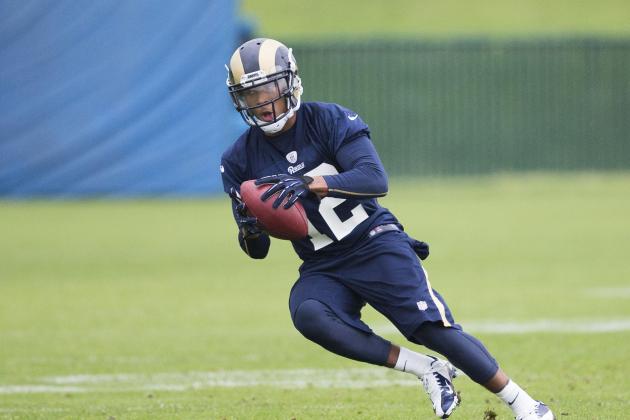 David Welker/Getty Images

All eyes are going to be on Tavon Austin for the St. Louis Rams in 2013. While he has the breakaway ability to be elite, he may not even end up the top receiver on his own team.
His old college teammate Stedman Bailey could take that title.
Bailey was highly productive while at West Virginia, and while he is not as flashy, he can put up big numbers. Sam Bradford needs a reliable target, and it does not get much more reliable than Bailey.
If Bradford can have a great year and make the Rams look like a playoff team, the two new wide receivers will be the ones to thank.
Odds: 3 percent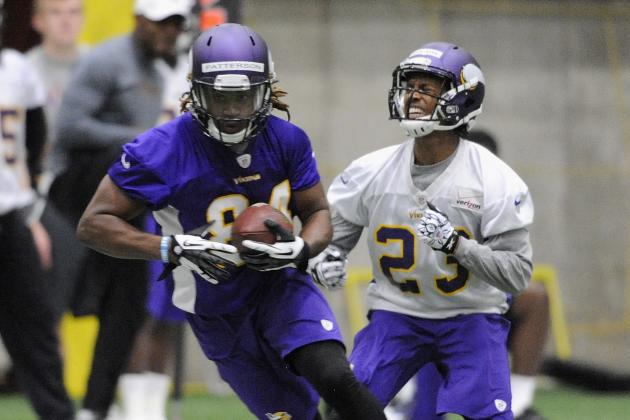 Hannah Foslien/Getty Images

Unlike the first three in the countdown, Patterson makes the list due to his raw playing ability; his situation is not ideal.
Greg Jennings is now on the Vikings as a top threat, and Christian Ponder and Kyle Rudolph already have great chemistry, especially in the red zone.
Patterson has talent, but it will take a great deal of effort for him to put up the numbers.
Ponder doesn't exactly throw the long ball, so that puts Patterson at a disadvantage. Still, he's a first-round pick and the Vikings are going to use him.
Odds: 5 percent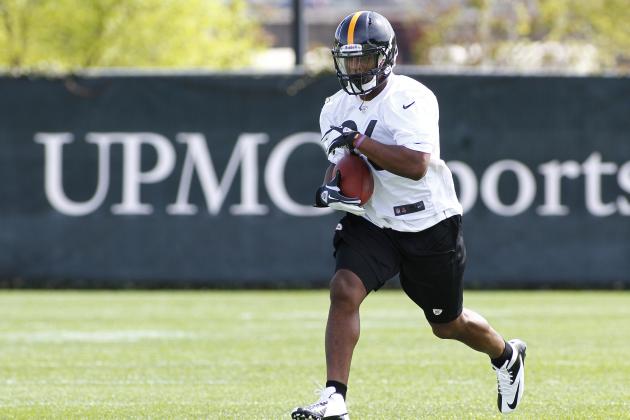 Justin K. Aller/Getty Images

The list is front-loaded with running backs for one clear reason: They are the ones that tend to win the Rookie of the Year Award historically.
Le'Veon Bell is in a good position to do so.
With the departure of Rashard Mendenhall, the Steelers do not have a clear starter at running back. Bell can take that position over with a good performance at training camp.
If Mendenhall could manage two 1,000-yard seasons, Bell should be able to as well.
Odds: 7 percent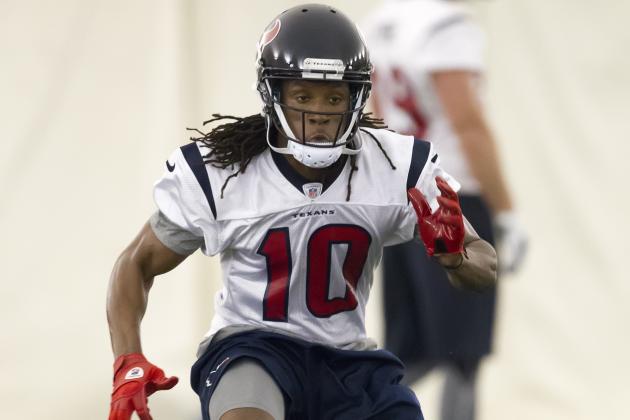 Bob Levey/Getty Images

For weeks, I kept hoping that the Houston Texans would select DeAndre Hopkins, as it was a perfect fit both for the wide receiver and the team. Sure enough, that happened.
Yes, Matt Schaub already has a prime target in Andre Johnson, but he has wanted a second option for years, and Hopkins provides that safety net. He will be targeted early and often, especially in his rookie season.
If teams continue to pay extra attention to Johnson and forget Hopkins over the course of the season, it may give him the numbers worthy of a Rookie of the Year.
Odds: 8 percent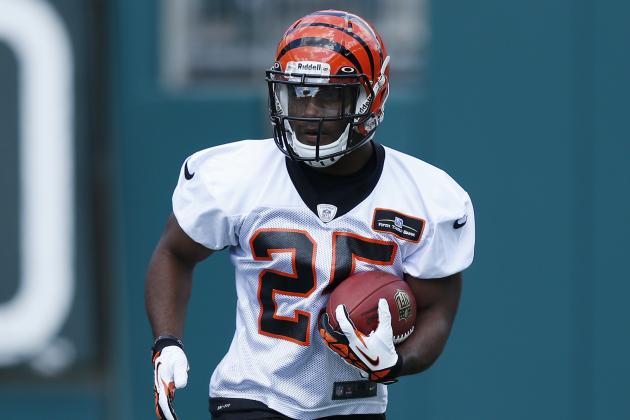 Joe Robbins/Getty Images

This one may actually be more of a stretch compared to others on the list, seeing as how the Bengals have a 1,000-yard rusher in BenJarvus Green-Ellis.
Why is Bernard ranked so highly then?
I'm not sold on Green-Ellis as an every-down back for the Bengals. Bernard may end up taking some snaps at wide receiver, meaning that he is going to be on the field a great deal.
Even if his individual numbers are not huge, be may be well-rounded enough to surprise everyone, especially if the Bengals make the playoffs again.
Odds: 10 percent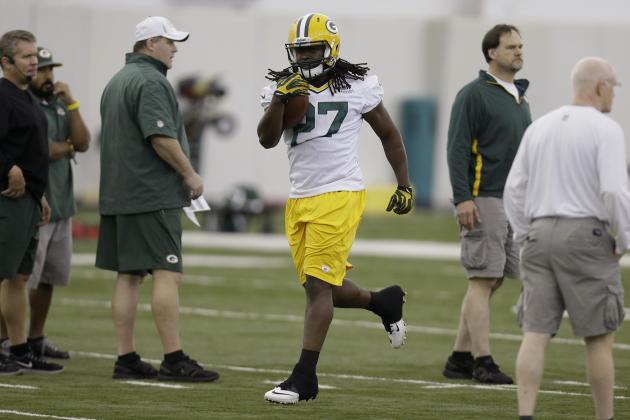 Mike McGinnis/Getty Images

Call this a cop-out, but I cannot tell at this time whether Eddie Lacy or Johnathan Franklin will be the Packers' big rusher this year, and I don't believe the Packers know just yet either. One, the other, or both could be the featured back.
The Packers have two of the best running backs from this year's draft class, and even if they split the workload, they will get a lot of action. Should one take over the reigns, it gives Green Bay a much-needed run game to go with the passing game.
Teams will inherently have their eye on Aaron Rodgers and the receivers, meaning a big season by a running back in Green Bay could easily happen if defenses do not pay attention.
Odds: 12 percent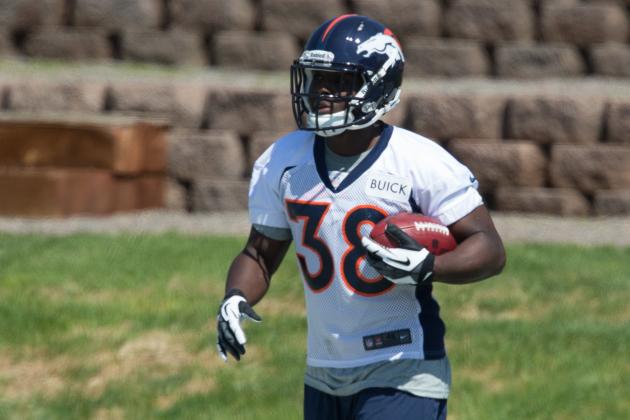 Justin Edmonds/Getty Images

Even with the crowded field, the top two seem like relatively clear favorites to win the award, and one of those is workhorse running back Montee Ball.
Ball may have some wear and tear on him already, but that should not affect his rookie season, and the Broncos offense will suit him perfectly. Willis McGahee's departure means that the starting running back job is wide open.
Should he snag it in training camp, he should have little difficulty putting up big numbers, especially facing the teams in the AFC West. He may not have a lot of years in him, but they will be good ones.
Odds: 20 percent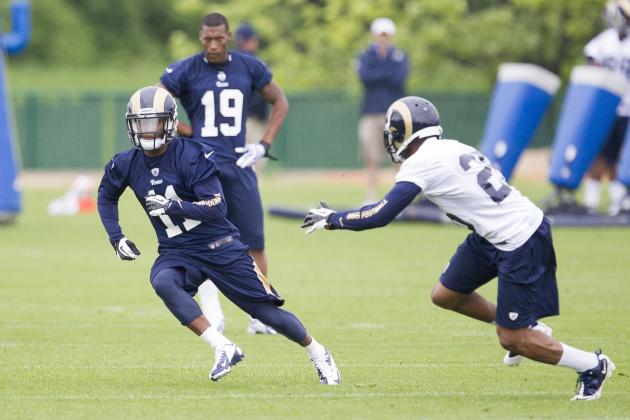 David Welker/Getty Images

Right now, Tavon Austin is as close to a clear favorite as this field is going to see. He was the first skill player taken, and he was selected well before anyone else. There was a good reason for that.
Austin should easily become the No. 1 target of Sam Bradford with his speed and playmaking ability. Bradford will finally have a target to throw to, and if the two develop chemistry early, then Austin will post big numbers all season long.
He's going to be good with the Rams his rookie year, there's no question in my mind. The question is simply how good.
Odds: 32 percent