No time periods spawn more irrational moves in the NBA than the first month of free agency and the trade deadline. The latter causes contending teams to acquire players and salary that don't make sense long term.
Yet, for a better shot at winning immediately, teams will sometimes commit to players and terms that they shouldn't.
In the former example, organizations that are looking to fill roster spots, sell season ticket packages and improve the quality of their lineups sometimes give contracts to players who are either too old, or unproven.
This offseason is apparently giving us more examples of these habits. The following teams have already begun to move in the wrong direction with the free-agent spending.
New York Knicks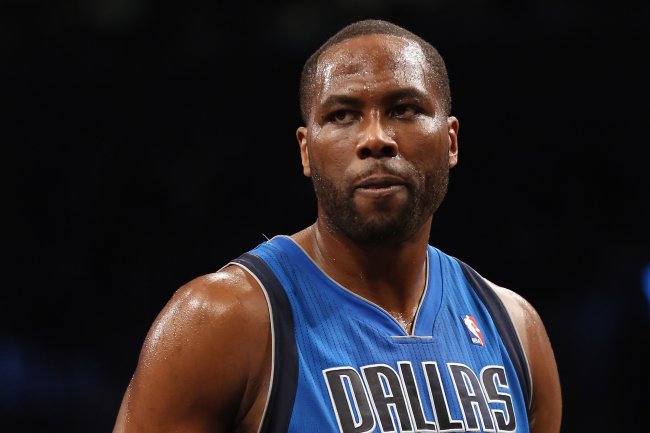 Bruce Bennett/Getty Images
You had to know the Knicks would be part of this list. In many ways, the franchise has become a haven for horrible contracts. Apparently, the team would like to keep this dubious tradition going.
Most recently, the Knicks are rumored to have interest in free agent power forward Elton Brand. The NBA on ESPN confirms the Knicks interest the former No. 1 pick:
A source tells @JaredZwerling that Knicks are preparing to make an offer to Elton Brand: http://t.co/EngMHHJ85g

— The NBA on ESPN (@ESPNNBA) July 2, 2013
While Brand certainly won't command a lucrative deal, the interest in an older frontcourt player is odd.
One has to wonder why a team with a set of bigs would be interested in a 34-year-old veteran whose best days are far behind team.
San Antonio Spurs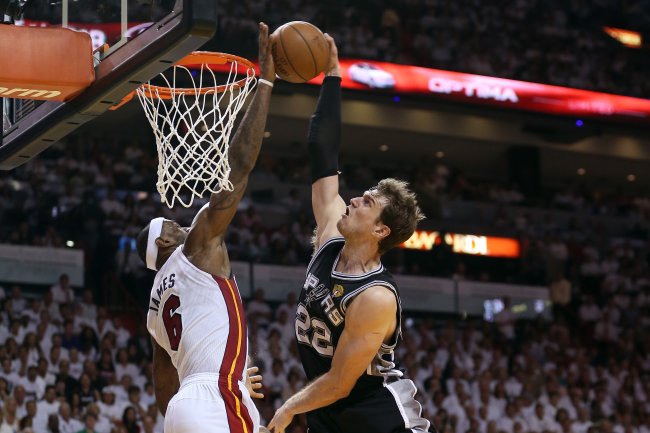 Christian Petersen/Getty Images
Rarely will you see San Antonio on a list like this, but with Tuesday's re-signing of Tiago Splitter, the Spurs earned their spot. Per Adrian Wojnarowski, the team came to this ridiculous agreement with their very average center:
There won't be a fifth year on the Splitter deal. The terms will be four years, $36 million-plus, sources tell Y! Sports.

— Adrian Wojnarowski (@WojYahooNBA) July 2, 2013
To put the lunacy in this agreement into the proper perspective, take a look at this tweet from NBA Legion:
Tiago Splitter will make more money than John Wall, Jamal Crawford, Steph Curry, and Kyrie Irving next season.

— NBA Legion (@MySportsLegion) July 2, 2013
There is a shortage of quality big men in the NBA, but one could sensibly argue that Splitter isn't a quality center.
The 6'11" 28-year-old averaged 10 points and six rebounds per game during the regular season, but only four points and 2.2 rebounds against an undersized Miami Heat team in the NBA Finals.
It is difficult to imagine how that performance warrants a four-year, $36 million deal.
Indiana Pacers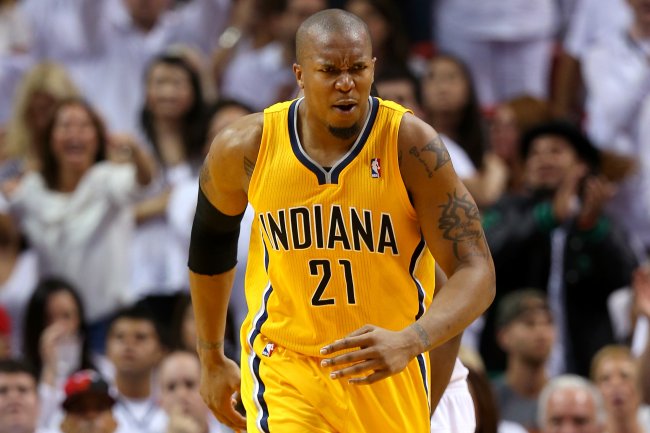 Mike Ehrmann/Getty Images
The Pacers are certainly one of the up-and-coming teams in the NBA, but giving David West a three-year $36 million deal was not a good decision. Ken Berger of CBS Sports confirms the news on West's return to the Pacers.
League source confirms Pacers are finalizing three-year, approximately $36M deal with free-agent forward David West.

— Ken Berger (@KBergCBS) July 2, 2013
The 32-year-old did average 17.7 points and 7.7 rebounds per game for the Pacers last season, but he lacks the athleticism to finish around the basket against long, athletic defenders.
Which team will reach the NBA Finals?
Guess what the Miami Heat and Chicago Bulls have?
Why didn't the Pacers target a player like Josh Smith to replace West—perhaps after dumping Danny Granger's deal?
Smith is younger and far more versatile than West. The Pacers could have at least gotten his attention for a contract within the same ballpark.
West is still a productive player, but the Pacers seem set to go to battle with the lineup that wasn't quite good enough to get the job done last season.
Perhaps the Heat decline and the Bulls won't step up with Derrick Rose returning; maybe the Brooklyn Nets are too old and lack the athleticism to surpass the Pacers.
Even if those "ifs" become facts, the Pacers missed an opportunity to get better.
Follow me for hoops news, rumors and spirited opinions.