The rumors of potential free-agent signings are rampant as negotiations with NBA teams and unsigned players began on July 1. Many non-contending teams are active as they attempt to join the elite.
While those teams' potential moves are interesting, the signings that the established contenders make will likely have a bigger impact on the title picture during the 2013-14 season.
Here's a look at the latest rumblings in regards to potential free-agent signings amongst teams that made the NBA playoffs this past season.
Dwight Howard Leaning towards Staying With the Los Angeles Lakers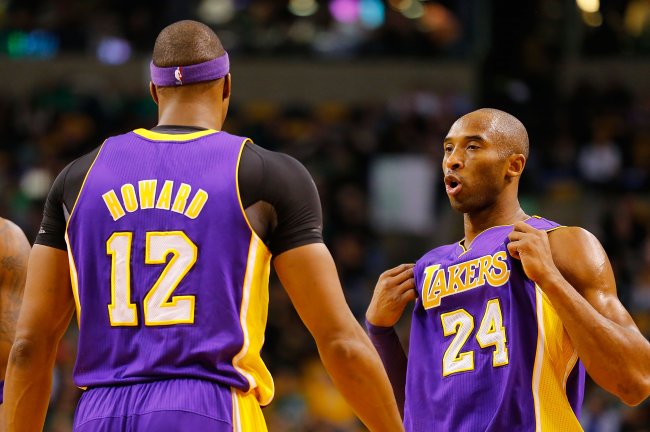 Jared Wickerham/Getty Images
Teams have pulled out all the stops in an effort to sign Howard. The Dallas Mavericks and Houston Rockets have made several deals that would enable them to offer Howard a contract.
However, according to ESPN's Chris Palmer, Howard looks to be favoring the Lake Show:
Hearing strongly that Howard will resign with the Lakers.

— chris palmer (@ESPNChrisPalmer) July 2, 2013
The Lakers can pay Howard more than any team, they can offer him perks like his own television show on the Time Warner network, per Arash Markazi of ESPN LA:
There had already been preliminary talks between Dwight Howard and Time Warner on a show if he returned to the Lakers.

— Arash Markazi (@ArashMarkazi) July 1, 2013
He'll be the most important player for one of the league's most celebrated franchises.
Assuming Palmer's tweet is on the money, these factors are obviously weighing heavy in Howard's decision. Stay tuned as we await the official decision from this offseason's biggest free-agent prize.
New York Knicks Interested in Elton Brand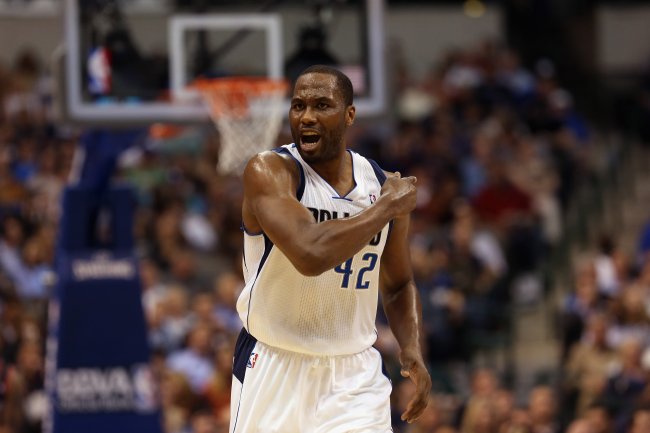 Ronald Martinez/Getty Images
The Knicks desperately need youth in the frontcourt. Despite that concept, the team is reportedly interested in signing veteran power forward Elton Brand, per Kurt Helin of Pro Basketball Talk:
Report: Knicks expected to make contract offer for Elton Brand http://t.co/z8WJVigHvU

— Kurt Helin (@basketballtalk) July 2, 2013
The 34-year-old averaged seven points, six rebounds and 1.3 blocked shots per game for the Dallas Mavericks last season. He could provide a defensive presence off the bench for the Knicks, but the potential move doesn't appear to help the Knicks get younger.
If you're wondering what the Knicks are doing, in my Michael Jackson voice: "You are not alone."
NBA Finals Teams Interested in Greg Oden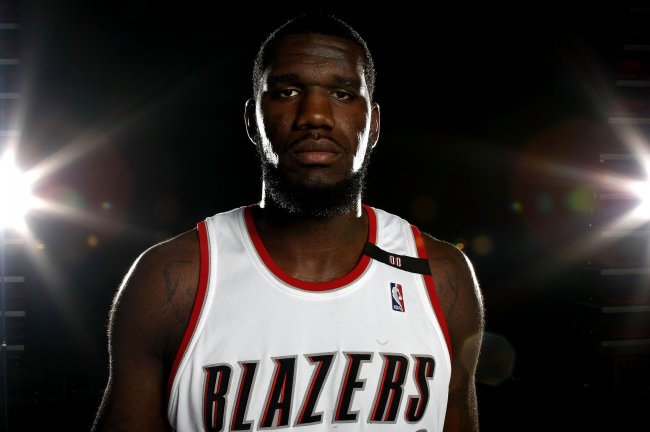 Jonathan Ferrey/Getty Images
Former No. 1 pick Greg Oden is drawing a good amount of interest around the league. Per ESPN's Marc Stein, the Miami Heat and San Antonio Spurs are among the teams interested in signing him:
Evolving list for Oden given complexities of his comeback, but one source close to situation contends Spurs and Heat slightly ahead of Cavs

— Marc Stein (@ESPNSteinLine) July 2, 2013
If Oden stays healthy—which is obviously a big "if"—he could be just what the Heat need to make the defending champions even better.
Acquiring Oden would give the Heat a true center and defensive presence. It would potentially allow Chris Bosh to move back to power forward and take some of the pressure off LeBron James to rebound.
The Spurs could look at Oden as a major upgrade over Tiago Splitter. A Tim Duncan and Oden power forward-center combination is intriguing.
Oden has played in only 82 games since he was drafted No. 1 overall in the 2007 NBA draft, so to say there are questions about his durability is an understatement.
Still, if Oden can be had with an incentive-laden deal, he could be this offseason's biggest steal.
Follow me for hoops news, rumors and spirited opinions.