Football is more than just a sport we watch on Sunday afternoons while we eat ourselves into food comas. The NFL product has become a well-stitched fabric of American society that transcends the realm of sports.
Baseball is often referred to as America's pastime, but football is a true symbol of American culture. It's big, loud and hard-hitting, and, most of all, it encourages mass consumption of unhealthy food and drinks.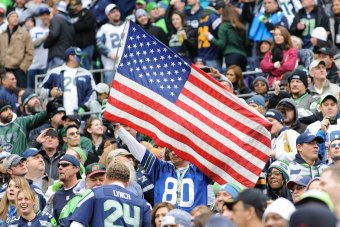 Steven Bisig-USA TODAY Sports
Sports are often used to distract us from the grim realities of real life, but the NFL is more than just a television show that diverts attention for three hours a week. It has become a symbol of the way of life American soldiers fight to protect every day.
Football does not exist without America, and America is not quite the same without football.
The close association between the NFL and the USA has generated some tremendous imagery throughout the league's history. It interweaves country and sport in a pure, emotional setting.
As you sit and scarf down your hot dog and cold brew this Independence Day, take a look at some of the greatest moments in NFL history that have combined the greatest sports league on the planet with the greatest country in the world.
The Flyover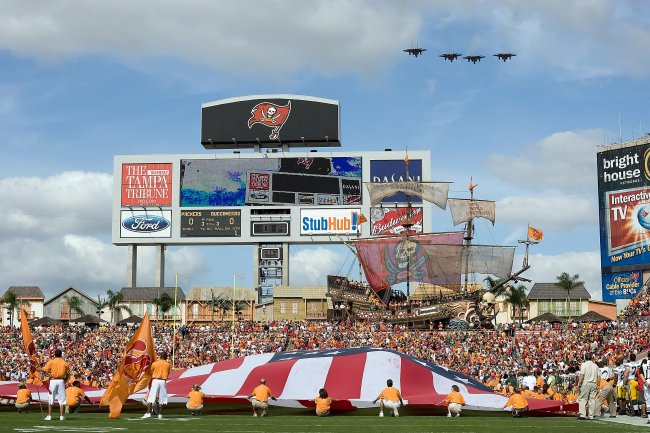 J. Meric/Getty Images
The NFL is having trouble competing with the experience of watching the game at home on your couch, but there is one aspect of going to a live game that no television package can replicate: the flyover.
It is hard to put a finger on what exactly makes the flyover such a cool experience. To me, it's a reminder that while you get to sit back and enjoy a football game, the U.S. military is watching over you, sacrificing so much so you can enjoy simple things like this. Kind of like an "enjoy the game, we've got your back" right before kickoff.
Here is flyover footage from opening day in Foxborough in 2009, which was Tom Brady's first game back from his ACL tear:
Close to the 10-year anniversary of the September 11 attacks, Packers fans added to the experience with a spectacular visual effect:
The flyover for Super Bowl XLIV:
September 11, 2001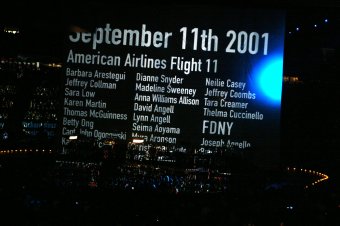 Al Bello/Getty Images
Sports are often terrific diversions from an otherwise twisted reality, but there are some instances in which tragedy transcends even the most effective distractions.
This fateful day in our nation's history changed the modern world forever, but it also changed how we look at sports as an outlet. During the weeks immediately following the attacks, there was a level of patriotism that many of us (especially young whippersnappers like myself) had not seen in our lifetimes, a level that carried over into the sporting realm.
In these brief pregame moments of reflection, there were no opposing teams, game plans or rivalries. The country was united, no matter what color jersey you wore.
As Chris Berman said in his narration in the above video, the NFL had a responsibility to use its drawing power to draw the nation closer together and honor its true heroes.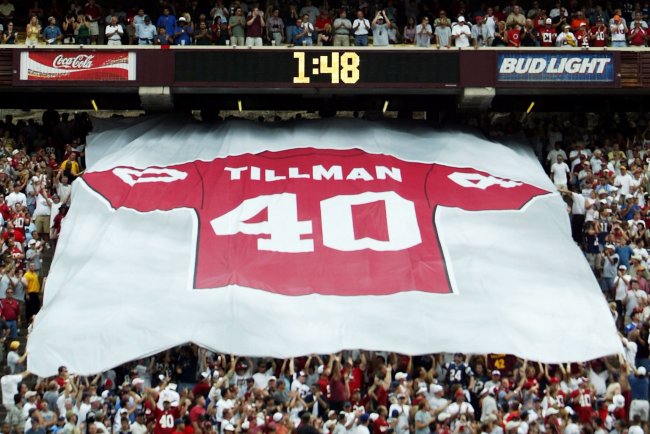 Jeff Gross/Getty Images
With a full decade to reflect on the event and see the ugly aftermath in its entirety, the NFL had the opportunity (and responsibility) to put on a tremendous tribute on the opening day of the 2011 season, which fell on the 10-year anniversary.
The afternoon started with a nationwide moment of silence and "taps."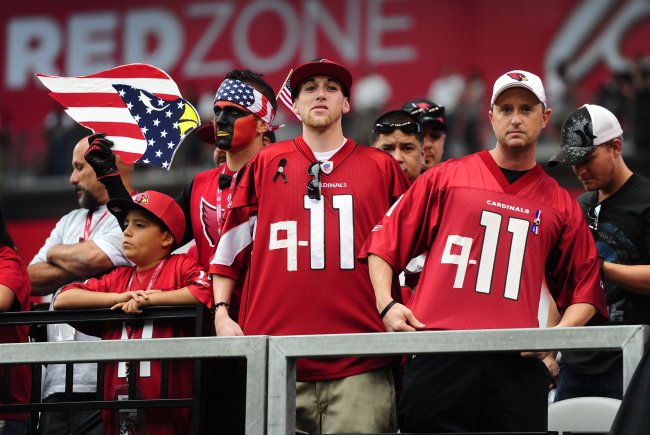 Mark J. Rebilas-USA TODAY Sports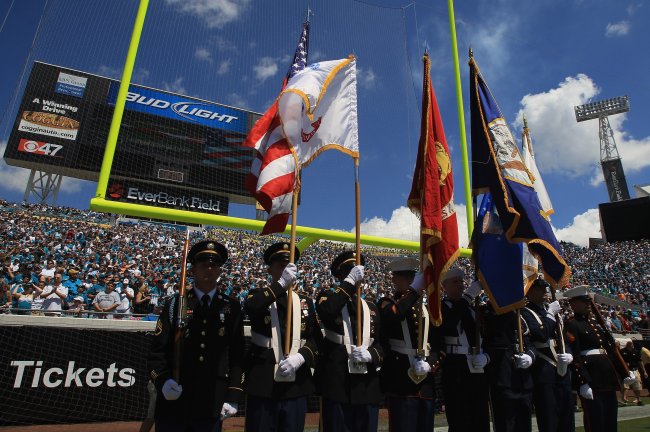 Streeter Lecka/Getty Images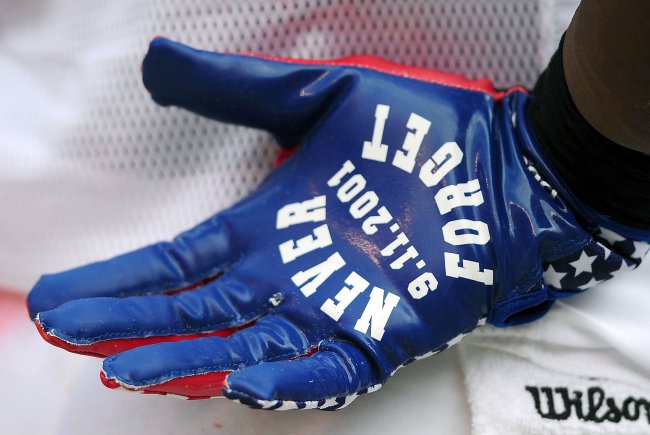 Andrew Weber-USA TODAY Sports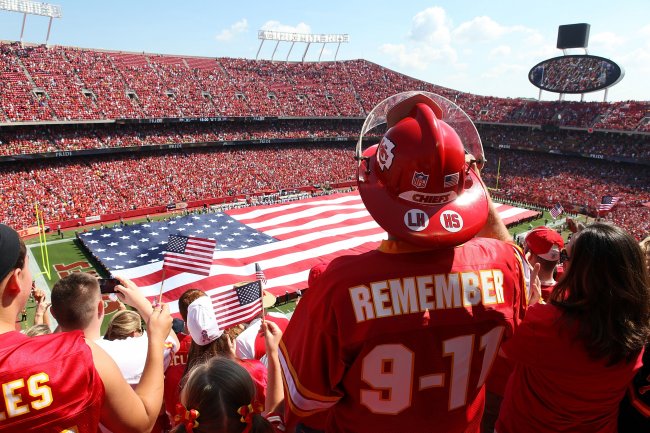 Jamie Squire/Getty Images
Jonathan Daniel/Getty Images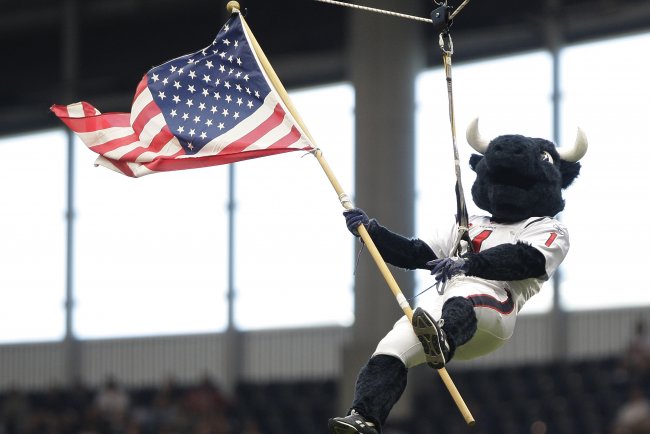 Thomas B. Shea/Getty Images
The main event was that night in New York. The hometown Jets hosted America's team—with a pregame ceremony to remember.
A terrific symbol of the event was Plaxico Burress, who was playing his first regular-season game since Super Bowl XLII, running onto the field with the American flag blowing in the wind, embracing America as a land of opportunity and second chances for those willing to work.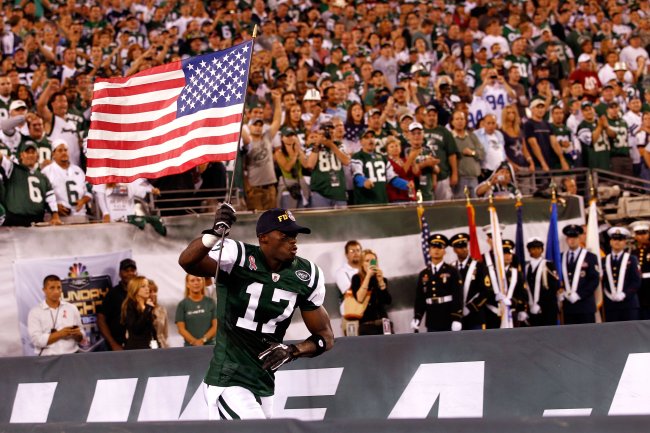 Jeff Zelevansky/Getty Images
The ceremony concluded with ghostly, light-induced images of the towers—a perfect symbol of the empty feelings left behind while remembering what was there.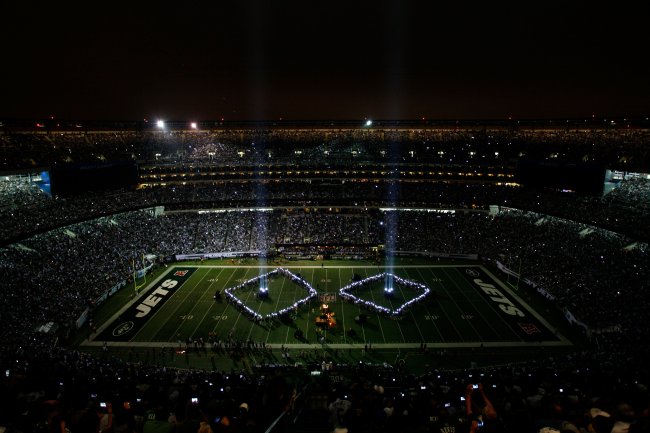 Jeff Zelevansky/Getty Images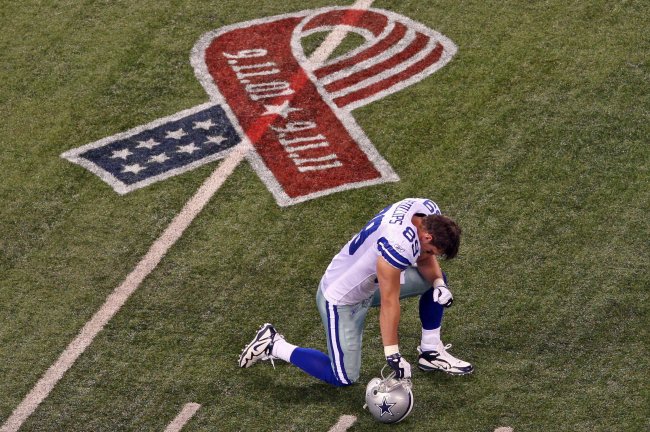 Ed Mulholland-USA TODAY Sports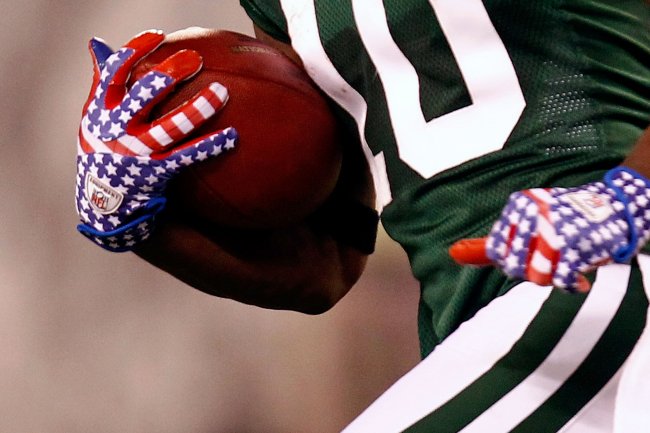 Jeff Zelevansky/Getty Images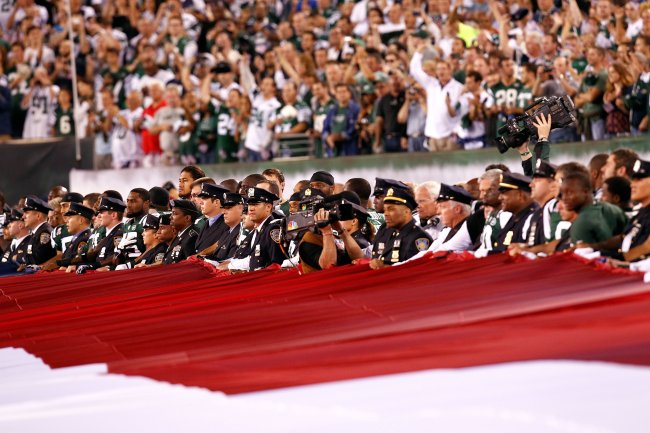 Jeff Zelevansky/Getty Images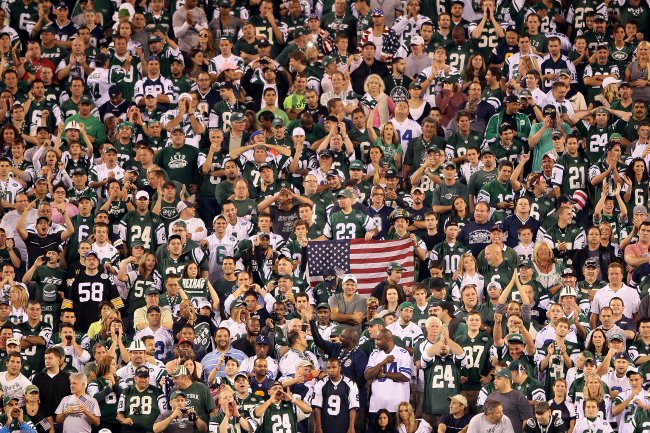 Elsa/Getty Images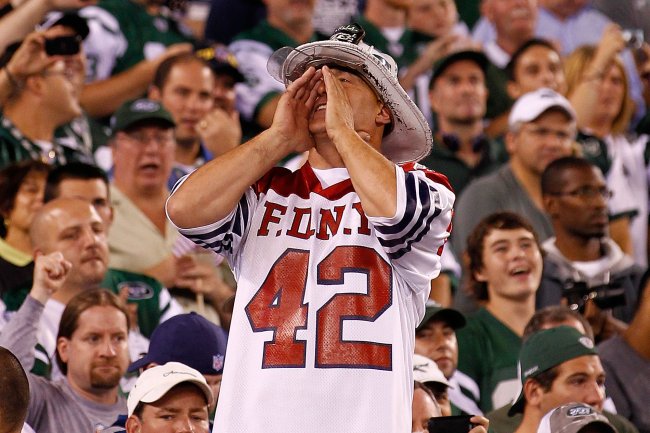 Jeff Zelevansky/Getty Images
The NFL and the Military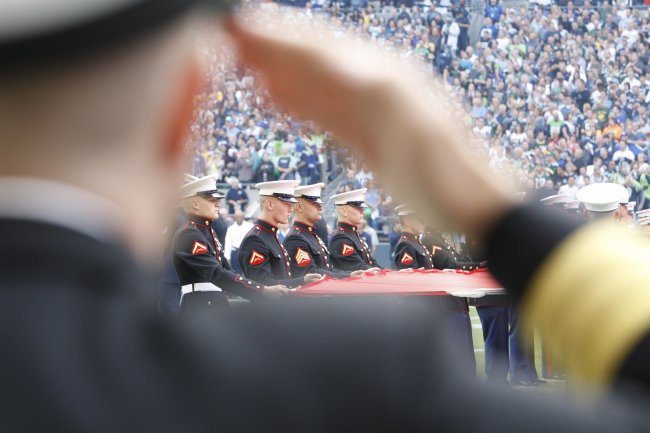 Kevin Casey/Getty Images
There has always been a close connection between the armed forces and the NFL. Annual "military days" across the league, designed to honor America's heroes, create a terrific connection between our brave soldiers and the very product they risk their lives to protect.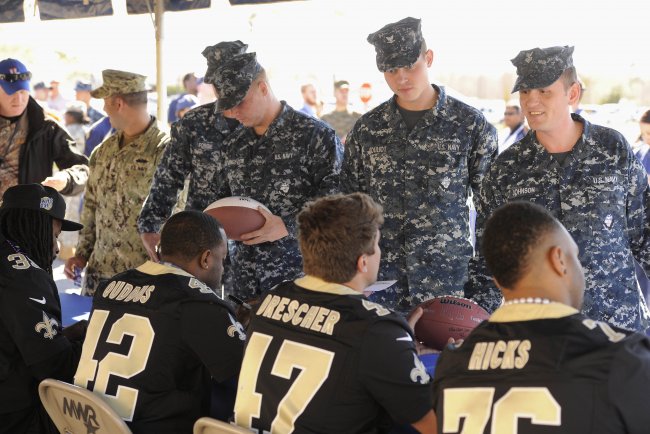 John David Mercer-USA TODAY Sports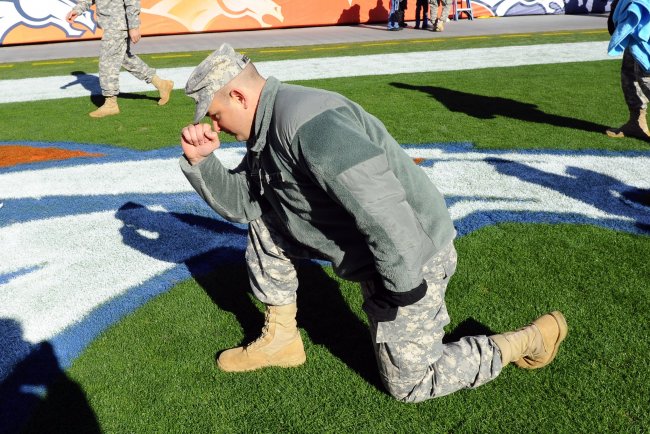 Ron Chenoy-USA TODAY Sports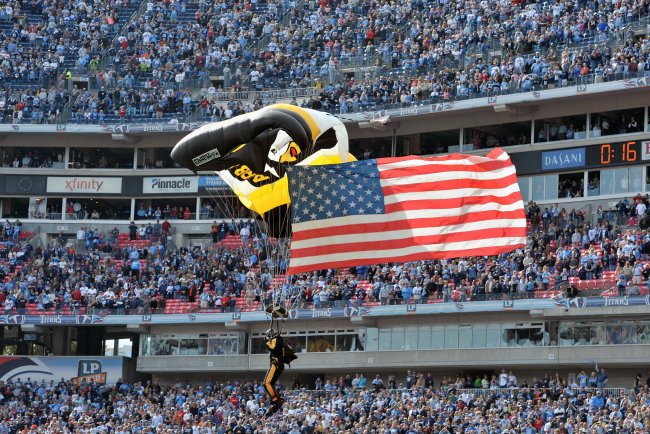 Jim Brown-USA TODAY Sports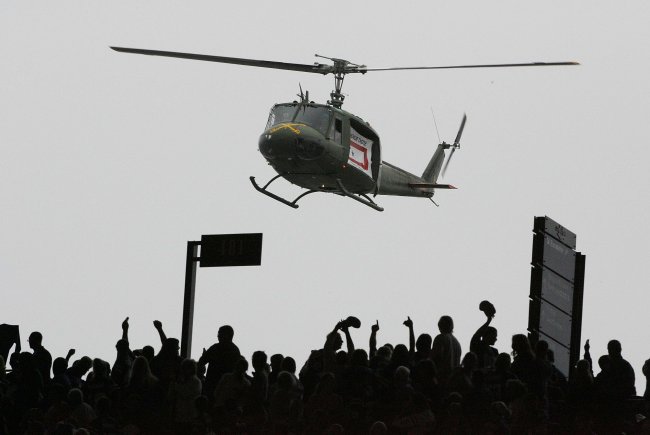 Brian Spurlock-USA TODAY Sports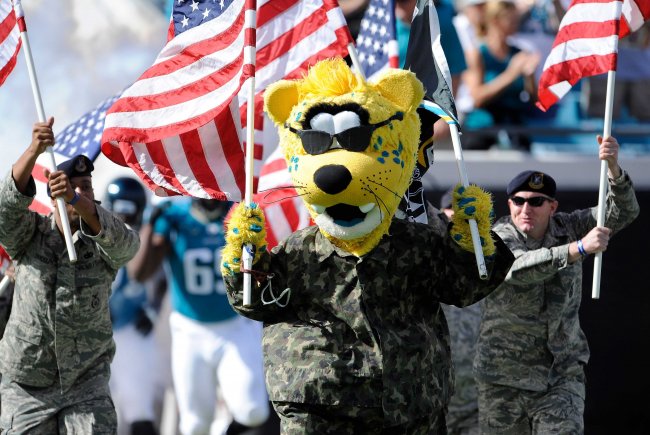 Jerome Miron-USA TODAY Sports
After all, Vince Lombardi, the godfather of football himself, was a West Point assistant: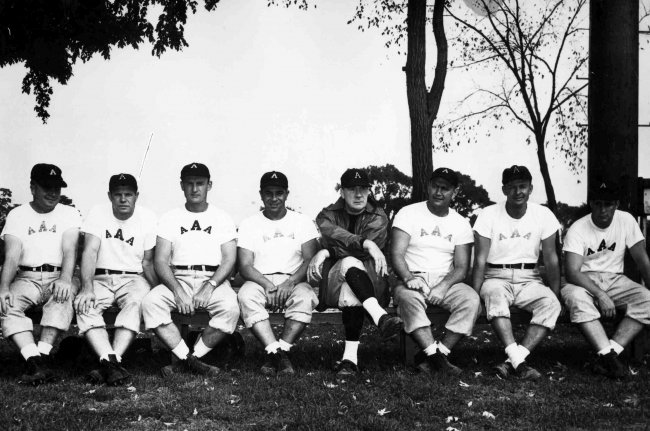 U.S. Military Academy/Getty Images
Football is just a game, but there is no doubt America needs football almost as much as football needs America.
While the rest of the world slowly begins to embrace our great game and the festivities that surround it, Americans know the league they have established here is special and is a fabric of American culture that cannot be replaced.
So, next time you happily waste a beautiful Sunday afternoon in a food- and beer-induced coma in front of a television set enjoying high-flying NFL football, just remember—there is only one place in the world where this is possible.
America.