Although NBA free agents cannot officially sign new contracts until July 10, there is already plenty of action taking place around the league.
Chris Paul was the first major free agent to make a decision about where he will play next year. He announced on Twitter that he is staying with the Los Angeles Clippers:
I'M IN!!! #CLIPPERNATION

— Chris Paul (@CP3) July 1, 2013
There are a number of other big-name players on the market as well, most of them considering multiple options about where they will play next year. The superstars will continue to get wooed by teams in the coming days, but here is the latest information about each top player from around the league.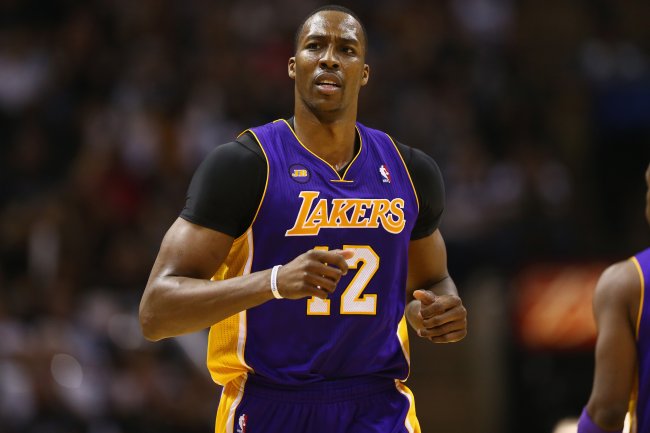 Ronald Martinez/Getty Images
Arguably the biggest saga of the NBA offseason is the guessing game of where Dwight Howard will end up. There are five teams with a legitimate chance of acquiring the All-Star center, as illustrated by this picture by SportsNation:
Wanna know what @DwightHoward would look like on your team? Check out this awesome pic from @RHurstDesigns. pic.twitter.com/jeQLlArtGR

— SportsNation (@SportsNation) July 1, 2013
The Houston Rockets started things off immediately after free agency began with a meeting featuring coaches, front office personnel as well as past and current players, per Fox Sports.
However, things picked up on Monday when he met with the Atlanta Hawks and Golden State Warriors and came away impressed, according to Adrian Wojnarowski of Yahoo!:
In Atlanta and Golden State presentations today, Dwight Howard camp considered both coaches, Mike Budenholzer and Mark Jackson, impressive.

— Adrian Wojnarowski (@WojYahooNBA) July 2, 2013
This means that the final two teams—Los Angeles Lakers and Dallas Mavericks—have a lot to live up in their meetings schedule for Tuesday, as reported by ESPN's Marc Stein:
Mavs up first TUES. Then it's Lakers. And then Dwight, wooed by five teams face-to-face, will deliberate for ... we'll just have to wait/see

— Marc Stein (@ESPNSteinLine) July 2, 2013
One player who is doing his best to keep Howard on the Lakers is teammate Steve Nash. He sent this tweet to the center:
Flying from NYC to LA. @DwightHoward we're coming for you. You're going to love the statue we build for you outside Staples in 20yrs!

— Steve Nash (@SteveNash) July 1, 2013
This decision is certain to affect the entire league, so teams and fans will be watching closely to see what happens. Hopefully, it will end sooner than later.
Josh Smith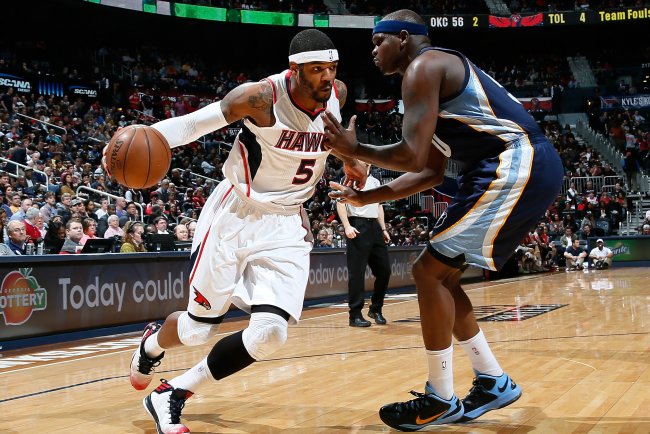 Kevin C. Cox/Getty Images
Although Josh Smith has been lost in the shuffle a bit during free agency, he would be a great addition to any team looking for a go-to scorer. Unsurprisingly, there are a few teams interested.
One team taking a good look at the 27-year-old forward is the Detroit Pistons, according to Chris Broussard of ESPN:
Josh Smith had productive meeting with Detroit, but no offer was made, says source

— Chris Broussard (@Chris_Broussard) July 1, 2013
Broussard also reported that Detroit really wants to sign a top free agent this summer, and Smith could be it:
Detroit's top priority this summer is to get Josh Smith or Andre Iguodala.

— Chris Broussard (@Chris_Broussard) July 1, 2013
However, there are certainly other options for the player, including his former team. Marc J. Spears of Yahoo! reported that he had two other big meetings on Monday:
Hawks free agent forward Josh Smith is expected to meet with the Rockets and the Hawks on Monday, source said.

— Marc J. Spears (@SpearsNBAYahoo) July 1, 2013
Spears later mentioned on his blog that the Houston Rockets consider Smith a backup option to Howard, and they will make him an offer if they do not sign the Lakers' big man.
It appears as though the Hawks star will have to be more patient than others during this free-agent period. He has the chance to get a big contract, although he will likely have to wait until teams see where the other top names end up before giving him a chance.
Andre Iguodala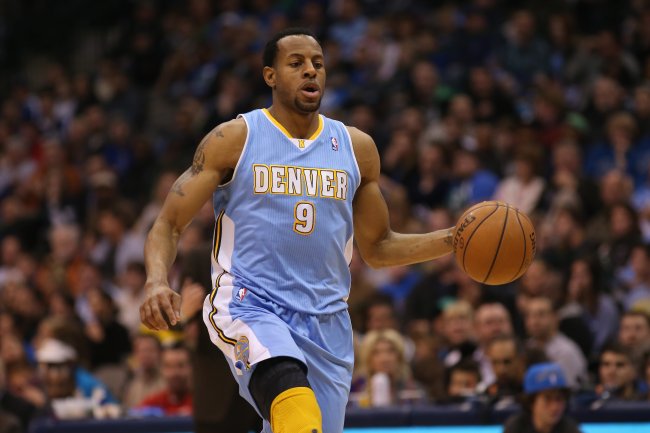 Ronald Martinez/Getty Images
As previously mentioned, Andre Iguodala has become a bit of a priority in Detroit. However, that is only one of a handful of teams interested in the veteran.
According to Spears, Iguodala met with six teams on Monday:
Denver Nuggets free-agent forward Andre Iguodala has a long day of meetings scheduled in Los Angeles on Monday. He's expected to speak with the Nuggets, New Orleans Pelicans, Sacramento Kings, Golden State Warriors, Detroit Pistons and Atlanta Hawks, a source told Yahoo! Sports.
One of the squads that should have a good chance is his former team in Denver, who sent two key parts of the organization to meet him, according to Wojnarowski:
Denver GM Tim Connelly and coach Brian Shaw have finished a meeting w/ top free agent target Andre Iguodala in Los Angeles, source tells Y!

— Adrian Wojnarowski (@WojYahooNBA) July 2, 2013
Iguodala was far from the leading scorer with the Nuggets, but he was a key player on both sides of the ball last season and was a big part of the team's success. The squad finished with the third-best record in the Western Conference and should be able to contend yet again if the core stays together.
Denver should absolutely do what it takes to re-sign the versatile player as the team continues to improve around him. However, the high demand could cause his former squad to be priced out of the competition.
Follow Rob Goldberg on Twitter for the latest updates in sports.