Indiana Basketball: 5 Biggest Fan Favorites in Hoosiers' History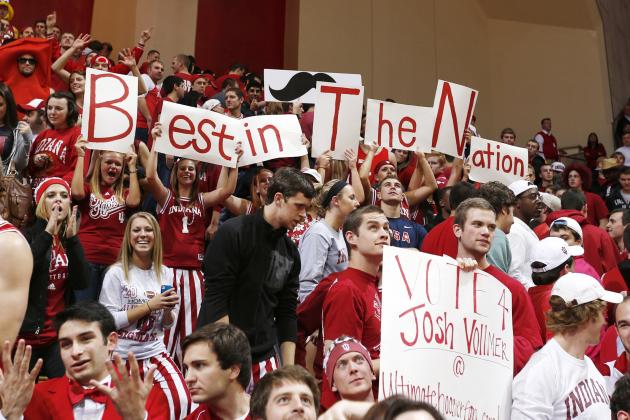 Joe Robbins/Getty Images

Few college basketball programs boast the prestige of the Indiana Hoosiers.
IU's success on the hardwood has fostered the growth of one of collegiate athletics' most rabid fanbases. The atmosphere, the electricity at Assembly Hall, is second to none when Indiana is relevant and playing at a highly competitive level.
Dozens of legendary players have contributed to the aura that has made following the Hoosiers so contagious in Indiana, a state that unapologetically worships the game of basketball and its most illustrious college basketball team.
But which players have captivated the hearts of Hoosier faithful the most? Let's take a look at the five biggest fan favorites in the history of the program.
Begin Slideshow

»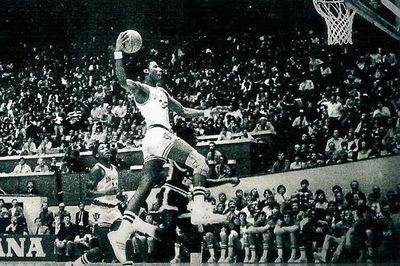 courtesy of ESPN.com
Landon Turner was a key cog in the Hoosiers' 1981 national championship run, averaging 7.8 points and 3.8 rebounds per game. For that alone, his impact on the program will always be cherished.
But it's what happened to Turner only four months after helping IU win the title that has given him a special place in the hearts of many Indiana fans.
Turner was involved in a tragic automobile accident in July 1981, paralyzing him from the chest down. He wouldn't help the Hoosiers defend their championship in 1982, he wouldn't go on to play in the NBA, but he faced his condition with courage, inspiring so many in the process.
Turner has served as a motivational speaker over the years and has also been an advocate for disability awareness. As a success story and role model on the court, off the court and through tragedy, Turner was inducted into the Indiana Basketball Hall of Fame in 2007.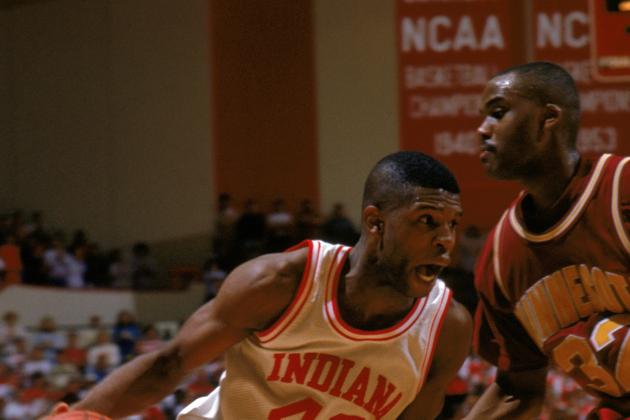 Gary Mook/Getty Images

Individually, there hasn't been a more accomplished player in Indiana basketball history.
Calbert Cheaney was not only the most prolific scorer to ever play for the Hoosiers but to ever play in the Big Ten. He was simply a scoring machine, dropping over 30 points thirteen times and averaging a career-high 22.4 points per game as a senior.
His career accolades include both the Wooden and Naismith awards as well as unanimous All-American and Big Ten Player of the Year honors.
It's easy to see why he was so adored by fans. If only Cheaney would have propelled the Hoosiers to a national championship, he could have easily been higher on our list. But as is, someone who played with Cheaney for three seasons actually tops him at No. 3.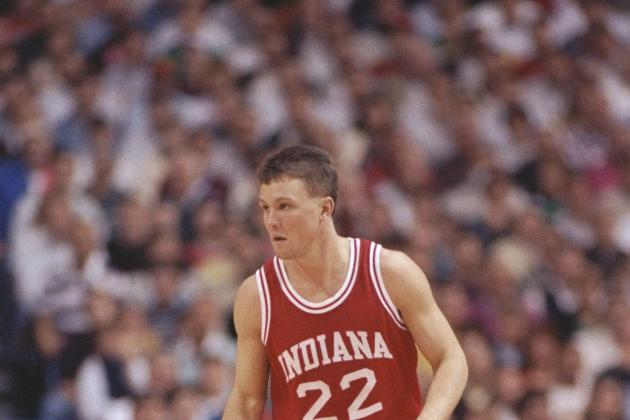 Jonathan Daniel/Getty Images

Damon Bailey was one of the most popular basketball players in the state of Indiana long before arriving in Bloomington. His cult following began to take shape in Bedford, Indiana at Bedford North Lawrence High School, where he became the state's all-time leading scorer, pouring in 3,134 points.
Bailey's fabled prep career translated to instant stardom as a Hoosier. He was a four-year starter for Bob Knight, and he helped Indiana advance to the Final Four in 1992 and win a Big Ten title in 1993.
Although Bailey's numbers indicated he was more of a role player than a star during his first three seasons (11.3 points per game), he was considered by many to be the most popular Hoosier of the early '90s.
Despite playing with the nation's top player in Calbert Chaeney, a first-round draft pick in Greg Graham and an All-American in Alan Henderson, Indiana's athletic office was rumored to receive more phone calls requesting Bailey paraphernalia than for any other player.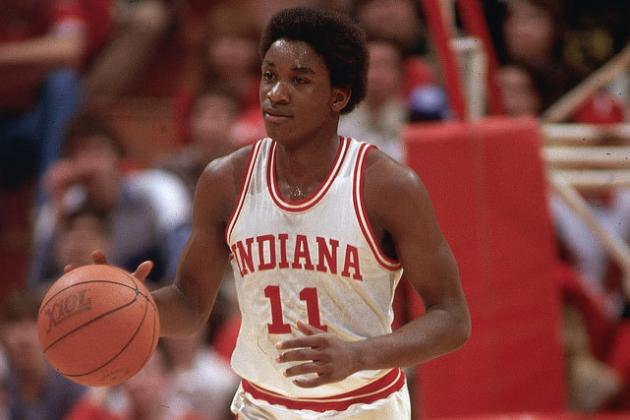 courtesy of Sports Illustrated
"And a little child shall lead them," an excerpt from Isaiah 11:6, was the slogan for Isiah Thomas' takeover as the face of Indiana basketball in the early '80s.
Any player who earned three aliases in his time with the Hoosiers certainly deserves a place on this list. Whether you call him Isiah, "Zeke," "Pee Wee" or "Mr. Wonderful," most IU fans recognize Thomas as the best point guard to ever play at Indiana.
And if NBA success is a measuring stick, Thomas just might have been the best player in the history of the program.
He went on to win two NBA titles and made 12 NBA All-Star game appearances as a member of the "bad boy" Detroit Pistons. But winning the 1981 NCAA national championship for Bob Knight at Indiana is what he's admired for in the Hoosier state.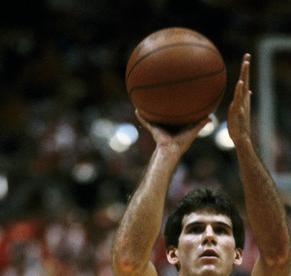 courtesy of spokeo.com
Before Calbert Cheaney, Steve Alford was Indiana's all-time leading scorer. But there was one mark of Alford's, albeit figurative, that Cheaney couldn't surpass: Most loved Hoosier.
Like Damon Bailey, Alford's notoriety began in high school, more specifically during his senior year, when he averaged a whopping 37.7 points per game on his way to the Indiana "Mr. Basketball" award. But unlike Bailey, Alford's high school dominance carried over more to the college game.
Alford became one of most unstoppable jump-shooters college basketball has ever seen. He averaged 22.5 points per game as a junior and 22.0 points per game as a senior, shooting an incredible 53 percent from three.
But in the Hoosier state, success is measured by banners. And as the leader of the 1986-87 championship team, Alford cemented his legacy as one of the all-time greats to ever wear the cream and crimson.