5 Bold Predictions for the St. Louis Cardinals in the 2nd Half of the Season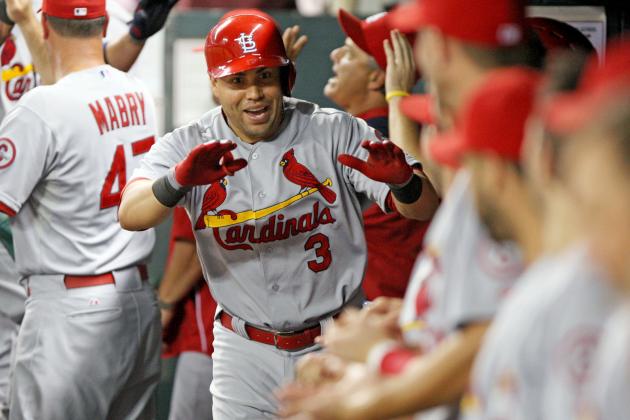 Troy Taormina-USA TODAY Sports

As the second half of the season begins for the St. Louis Cardinals in Los Angeles on Tuesday night, there are a lot of expectations on this squad of Redbirds.
They almost seemed on cruise control for much of the season, easily winning many games with excellent starting pitching and/or by beating their opponents into submission.
While the Cardinals didn't finish June with a spectacular record (14-14), they still have the second-best record in baseball behind the Pirates. I think there are still some great things in store for the Cardinals in the second half.
Here are five bold predictions for the Cardinals in the second half of the 2013 season.
Begin Slideshow

»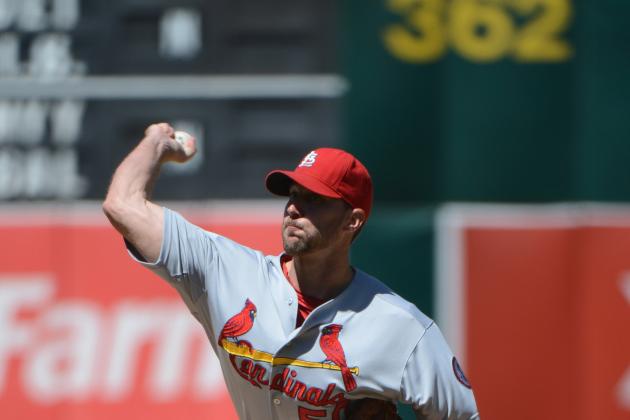 Kyle Terada-USA TODAY Sports

When Adam Wainwright is on, opponents just ought to sit back and watch a masterpiece unfold.
Wainwright leads MLB with four complete games, and two of those have been shutouts. He seems to routinely pitch into the eighth inning and give the bullpen a much-needed rest.
But the most impressive thing thus far in my mind is that Wainwright is on pace to win 22 games and walk only 24 batters.
If his lack of walking batters continues, Wainwright has a real shot at being only the fourth pitcher in MLB history to win more games than he has walks for an entire season. The only others to accomplish the task are Christy Mathewson (1913, 1914), Slim Sallee (1919) and Bret Saberhagen (1994).
My prediction is Wainwright will win 23 games and walk 22 batters, and I think it is very attainable.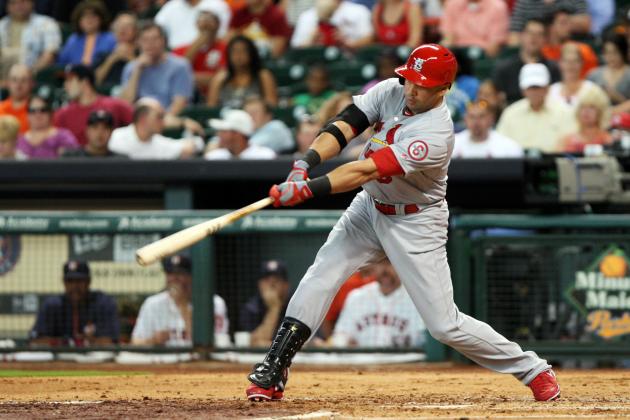 Troy Taormina-USA TODAY Sports

Carlos Beltran is old. In fact, he is older than most MLB starting outfielders, but frankly, he looks like he is 25 again.
Beltran got off to a hot start last season, but he faded miserably down the stretch. He batted .200 in July and .211 in August, probably due to fatigue.
Mike Matheny surely has a plan to keep Beltran fresh, and by doing so, Beltran can take a hack at being the first Cardinal since Albert Pujols in 2010 to hit more than 40 dingers in a season.
But the thing that would make it most sweet is Beltran is 36 years old. He is in a contract year and is playing for most likely his last deal in the big leagues. He is showing he can still swing the stick, and the Cardinals are reaping the benefits.
Beltran has 19 home runs at this point, and it is very conceivable to see Beltran swat another 21 in the second half of the season. Go get 'em, Carlos.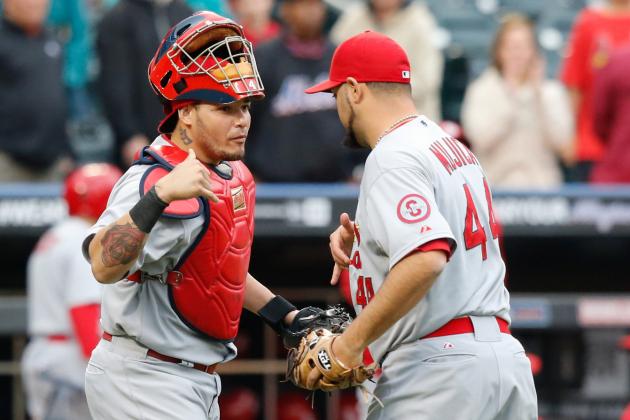 Anthony Gruppuso-USA TODAY Sport

As the season hits its second stretch and teams begin to fight for playoff positioning, games seem to become a lot closer.
Good thing for the Cardinals, they have a closer who hasn't blown a save this season. Edward Mujica will be called on a lot in the second half to close the door for the Cardinals.
There is no doubt in my mind that Mujica can reach 45 or more saves in 2013. Being that Mujica is in a contract year, he is certainly putting his best foot forward. The Cardinals will ride Mujica all the way to the postseason with his ability to close games in an efficient, effective manner.
The real question will be if 45 saves will be enough to lead the league. Pittsburgh's Jason Grilli already has 27 saves for the Pirates, who are as hot as Phoenix in August. Mujica probably isn't worried about leading the league in saves as long as the Cardinals make the playoffs.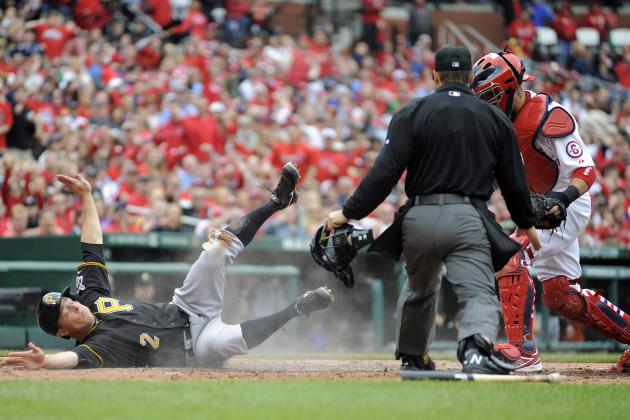 Jeff Curry-USA TODAY Sports

Hopefully this doesn't go against the baseball gods, but the Cardinals will win 10 of 13 against the Bucs to finish 2013.
Clint Hurdle has done an amazing job resurrecting the Pirates from 20 years of futility. But if the Cardinals are going to create some serious separation between them and the first-place Pirates, they are going to need to win each of the four series remaining between the two clubs.
The advantage the Cardinals have is experience. They have been down this stretch run before and have the hardware to show they know how to finish out a season. The Pirates are still young, but they are growing up fast.
Hopefully the Cardinals can play big brother for at least the rest of 2013 and hold little brother down a little bit longer.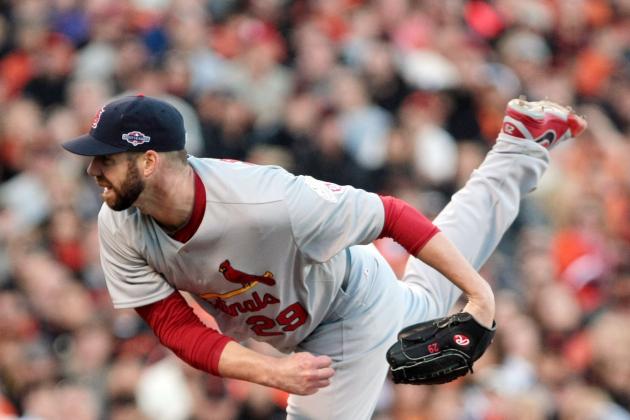 Kelley L Cox-USA TODAY Sports

The Cardinals already have "The Secret Weapon" in third base coach Jose Oquendo, but Chris Carpenter could reintroduce the nickname down the stretch in 2013.
If Carpenter can get healthy enough to pitch again, he would be a major asset to a bullpen lacking a true leader at the moment.
It may be a stretch to say Carpenter could be a reincarnated John Smoltz, but I wouldn't bet against Carp. He is a fierce competitor who will do anything in his power to get back on the bump.
So if he overcomes his latest setback, look for Carpenter to be a driving force for the Cardinals as they head for October.