Although the free-agent frenzy is just beginning, the NBA is likely to have some major trades this summer.
With the new collective bargaining agreement, teams are finding it harder and harder to sign marquee free agents. Either the money isn't there, or the players aren't.
There are some big-name stars on the open market this summer. Considering the money they'll be demanding, though, only a handful of teams will be in the running.
Other teams will be left to try and work some magic via trade in order to bolster their rosters this offseason.
Here are three players rumored to be on the move.
Dwight Might Stay in the Golden State After All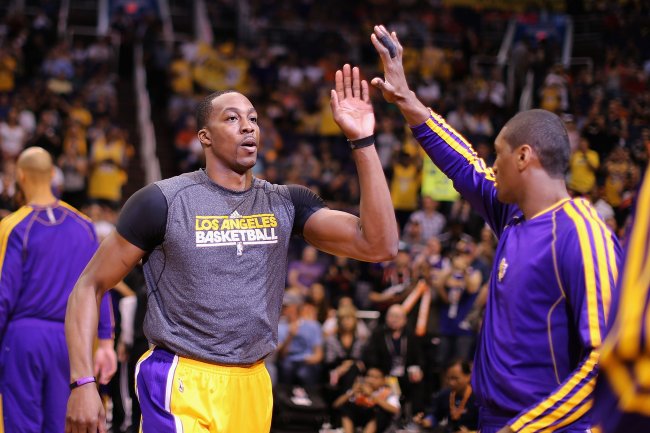 Christian Petersen/Getty Images
Whatever Dwight Howard is gonna do this offseason, can he at least speed it up? Watching him waffle on his future with the Orlando Magic last year, only to then leave after professing his loyalty to the organization, was unbearable.
Now fans are going to have to put up with yet another summer of the big man giving cryptic quotes as to where his future lies, all the while wearing that constant grin.
One possibility is the Los Angeles Lakers work a sign-and-trade with another team. That would ensure the team gets something in return for losing him. By making that public, the Lakers would likely lose some leverage because Howard knows that he could sign with another team and still get a deal similar to what Los Angeles could offer.
CBS Sports' Ken Berger reported the Golden State Warriors could be interested in such a move.
The Lakers and Warriors have engaged in no sign-and-trade talks for Dwight Howard, league source says.

— Ken Berger (@KBergCBS) July 1, 2013
First trigger for Warriors-Lakers talks: Dwight would have to say in meeting with GSW officials later today that he wants to go to Bay Area.

— Ken Berger (@KBergCBS) July 1, 2013
Even if Dwight indicated desire to play in Bay, Lakers may still balk at sign-and-trade. Source says LA has demonstrated no appetite for it.

— Ken Berger (@KBergCBS) July 1, 2013
Howard would obviously be a major upgrade for the Warriors over the likes of Andrew Bynum and Andris Biedrins. For a team as young and talented as Golden State, he could the top star to make it a legitimate title contender.
However, the likelihood of this happening seems pretty slim.
The New York Knicks Not Done Dealing Yet?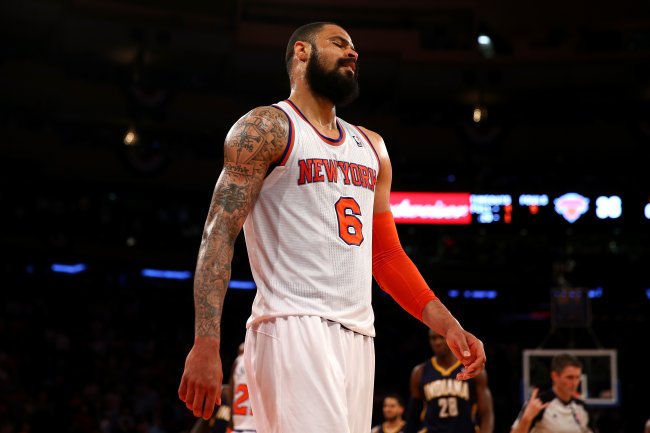 Elsa/Getty Images
The New York Knicks surprised a lot of people when they dealt for Andrea Bargnani, per Frank Isola of the New York Daily News. The question was why would a team that already had defensive issues trade for somebody who is dreadful on that end of the court?
Trading away Tyson Chandler would just make matters worse. ESPN New York's Jared Zwerling reported that very well may happen.
League source: "#Knicks haven't offered Tyson Chandler in any trade, but they wouldn't turn down a good offer." NYK = known to surprise ...

— Jared Zwerling (@JaredZwerling) July 1, 2013
Chandler continued to be a force in the post last season. He averaged 10.4 points and 10.7 rebounds last season. His PER of 18.9 was the highest of his career.
Getting rid of Chandler would leave Bargnani and Amar'e Stoudemire as the only two real post players. That has to be a nightmare for Knicks fans.
It continues to be astounding that a franchise as historic as the New York Knicks continues to be run so ineptly.
Eric Bledsoe Expendable for Clips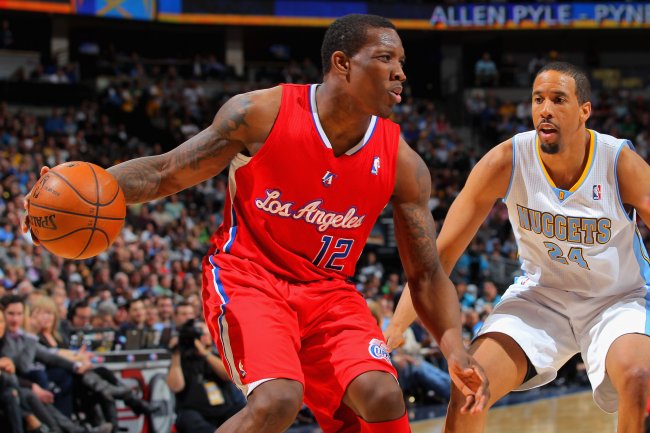 Doug Pensinger/Getty Images
It doesn't come as much of a surprise that Chris Paul has re-signed with the Los Angeles Clippers, per Berger.
Pending league cap figures becoming official on 7/10, Chris Paul's deal with the Clippers will be for $107M over five years, source says.

— Ken Berger (@KBergCBS) July 1, 2013
That means that Eric Bledsoe better start packing his bags. He's a very talented young point guard. When you've already got the best PG in the league, though, there's no sense in spending a ton of money on his backup, or keeping a player from whom you could grab good value in a trade.
Berger reported Bledsoe is on the Magic's radar.
Clips-Magic still discussing Afflalo for Bledsoe/Butler swap, source says. Theory: LA wants to see OJ Mayo/Tony Allen pursuit through first.

— Ken Berger (@KBergCBS) July 1, 2013
ESPN's Ramona Shelburne reported the Milwaukee Bucks could be interested.
Rumblings that Clippers and Bucks are discussing deal involving JJ Redick and Eric Bledsoe.

— Ramona Shelburne (@ramonashelburne) July 1, 2013
Whatever team gets Bledsoe will be getting somebody who could become one of the best point guards in the league.
He's never played more than 22 minutes a game for the Clippers, so fans haven't really seen what he could do in a starting role. This past season was the best of Bledsoe's career, as he averaged 8.5 points on 44.5 percent shooting and 3.1 assists.