WWE Raw Live Results, Reaction and Analysis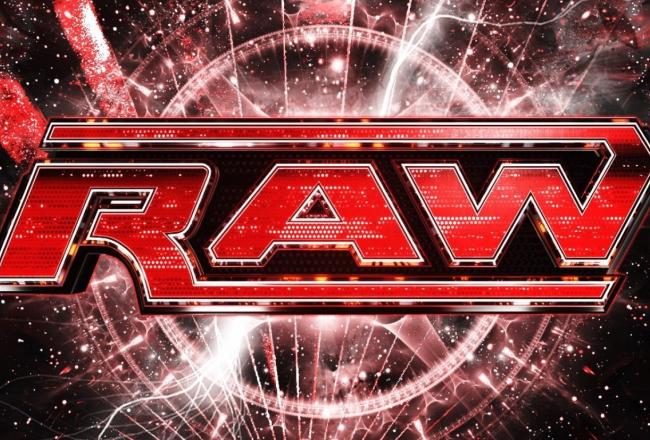 wwe-wallpapers.com

Welcome to the Bleacher Report live coverage for Monday Night Raw.
With Money in the Bank less than two weeks away, WWE will begin to solidify the rest of the card leading into the pay-per-view.
We already have five matches set for the event, including the two MITB ladder matches, but there are plenty of other matches that could still be made.
Curtis Axel and Miz will likely face off for the IC title, while Seth Rollins and Roman Reigns may end up defending their tag titles against The Usos.
Will CM Punk and Curtis Axel be able to coexist?
Who will win when the WWE and World champions face off?
Will Brock Lesnar make another appearance?
And lastly, will Khali be jealous that Natalya is now married to Tyson Kidd?
Make sure to bookmark this page, and come back on Monday at the start of WWE Raw for live coverage of all the action as it happens.
Thanks for reading and follow me on Twitter @BR_Doctor.
"@ColtCabana: Put @CMPunk in Marine 5!!! http://t.co/GeYE1vrKLz" WHAT'D I DO TO YOU!?!!??

— CM Punk (@CMPunk) July 2, 2013
Henry grabs the WWE title after the match and gets in the ring with Cena. He teases hitting Cena with the belt, but then just tosses it too him.
Henry slowly leaves while keeping an eye on Cena. Cena grabs his title and celebrates in the ring.
The show ends with another Wyatt Family video. I am happy WWE has a lot of faith in these guys. Finding out who their first feud will be with is going to be interesting.
Overall this was a solid Raw. Nothing spectacular happened, but nothing really terrible happened either.
Hopefully the MITB go-home show next week has a few surprises.
Cena vs. Del Rio Part 3
Cena hits a cross body from the top rope for a close two count. Cena is using a few moves we almost never see from him. I like it.
Cena locks in the STF after a couple beautiful counters.
Henry comes down to the ring and Cena lets Del Rio go. Henry just walks around the ring.
Del Rio tries to steal a win, but Cena kicks out twice. Ziggler comes out of nowhere, gets on the top rope ad distracts Del Rio long enough for Cena to hit an AA and get the win.
Winner: John Cena
Del Rio vs. Cena Part 2
Del Rio is in control when we return, but Cena fights up out of the headlock, only to get put back down by Del Rio.
Del Rio comes off the top rope right into a dropkick from Cena. Well, I call it a dropkick.
Del Rio is right back on Cena's arm. Cena gets sent out of the ring and Del Rio wants the ref to count him out, but Cena is back in too quick.
Cena pulls Del Rio over the top rope by the neck before he comes back in the ring with a head of steam. Del Rio rolls through a side suplex and hits a back stabber for a two count.
Cena avoids a kick and hits a 5 Knuckle Shuffle. Del Rio avoids an AA and hits nice German suplex for a two count.
Cena counters a side kick into a belly to belly for another near fall. Cena goes to the top rope and Del Rio takes him right back down with an enziguiri for a two count.
He goes to the well one too many times and Cena avoids the kick, but Del Rio hits a tilt-a-whirl backbreaker for another near fall.
Del Rio hangs Cena up in the tree of woe, but Cena rolls up and avoids the shoulder block from Del Rio.
Alberto Del Rio vs. John Cena Part 1
Del Rio hits the first few offensive moves to Cena. Cena goes for an AA and Del Rio rolls out of the ring.
Cena is in control until Del Rio moves and Cena hits his shoulder into the steel ring post. Del Rio follows him to the outside and starts working over his arm.
Del Rio comes off the top rope with a double axe handle for a two count. We head to a break after Del Rio misses Cena and ends up outside the ring.
Del Rio came out before the break. John Cena is out after the break and the main event is about to get underway.
The Bellas are shown with two new Divas backstage to plug Total Divas.
The next Wyatt Family video they show is just Bray Wyatt talking while a rocking chair just rocks in the background.
I love these videos.
Sandow seems let down that Rhodes lost the match. Triple H is highlighted in the next WWE Championship video, and Booker T gets some love in the World title video.
Cody Rhodes vs. Antonio Cesaro
Sandow says that despite being in the MITB match together, he and Rhodes will remain best friends. I can't wait to see them have to lock up during the match.
Cesaro and Zeb Colter are out next. A heel vs. heel match? Should be interesting.
Colter complains about some laws that were passed recently, to a surprisingly low amount of heat from the crowd. He then brings out Jack Swagger to make his return.
Swagger looks more and more like Biff Tannen every week.
The bell rings and they lock up. Cesaro and Rhodes fight for control and end up pie-facing each other before Cesaro hits the delayed gutwrench to Rhodes.
Rhodes keeps trying to come back, but Cesaro has an answer for everything Rhodes tries.
Cesaro ends up rolling through and hitting the Neutralizer out of nowhere for the pin and win.
Winner: Antonio Cesaro
After another RVD video plays, Cody Rhodes comes out with Damien Sandow for his next match.
Stephanie walks up to Vickie backstage and gets mad at her for not taking care of the AJ/Kaitlyn situation.
Vickie complains about Steph, Vince and Trips all pulling her in different direction and Steph says she understands.
Vickie tries to make some jokes about Vince and Trips and Steph gets upset. She says Vickie will have a job evaluation next week on Raw.
She says it could lead to Vickie being promoted or fired.
Kaitlyn vs. Alicia Fox
This match starts right after the break. Foxy is playing the heel tonight.
Kaitlyn uses her power to down Fox with a clothesline, but Fox comes back with a nice dropkick for a near fall.
The cameraman was watching Layla's cleavage while he should have been watching the match, but who can blame him with the outfit she has on.
Kaitlyn ends up hitting a spear and winning the match in under two minutes.
Winner: Kaitlyn
AJ comes out after the match with Langston and she mocks Kaitlyn from the apron. AJ says she has some pre-WWE pics of Kaitlyn, but it is just a photo-shopped picture of Kaitlyn weighing 500 pounds.
The WWE/World championship retrospectives have been awesome.
Prime Time Players vs. CM Punk and Curtis Axel
Axel and Punk argue about who will start the match until Axel gets on the apron. He then tags himself in and the ref tells Punk to get on the apron.
Axel and Young start things off. Axel gets the better of Young a couple times while Punk is yelling that he wants to be tagged in.
Titus tags in and Axel still won't tag out. Titus takes a dropkick from Axel as the crowd chants for CM Punk. Titus gets up and takes Axel down with a hard clothesline.
Axel starts getting destroyed by PTP in their corner. Titus and Punk's trash talking back and forth is pretty entertaining.
Punk finally gets the tag and he starts running through all his signatures on Young. Punk hits the GTS on Young, but Axel tags himself in to pick up the pin.
Winners: CM Punk and Curtis Axel
CM Punk's music hits as we return from break, and he comes out to a nice pop.
Henry talks about his 17 year career in WWE and how he feels like he has earned the respect nobody gives him.
Henry should have a new shirt that says "You're just a bunch of puppets."
He looks at the camera and tells John Cena that he will win the WWE title at Money in the Bank, and then leaves.
Vickie and Maddox are backstage and Vince walks in. He criticizes Vickie for how she has used Daniel Bryan before telling her he likes the main event she set up between Cena and Del Rio.
Vince says the match should be on PPV, not Raw. He says she doesn't understand how business works and then walks away.
Mark Henry comes out after the break to talk about last week.
Has it really been almost two hours already? This show is flying by.
Seriously? What happened in that match? How does Ryback calling off the match help anyone?
Ryback vs. Miz
The bell rings and they lock up, with Miz being backed into the corner, but breaking free right away.
Ryback takes Miz down and starts stomping on him all over the ring. Miz gets in a kick to the face of Ryback, but Ryback takes him right back down with a shoulder block.
Ryback continues to destroy Miz for the next couple minutes. Miz keeps trying to mount some offense, and he keeps getting denied.
Miz starts to build a head of steam and he focuses on Ryback's injured leg.. Miz goes for the Figure Four, but Ryback gets to the ropes before he can lock it in.
Ryback asks the ref to stop the match after Miz beats on his leg in the corner for a minute.
Winner by forfeit: Miz
Jericho gets in the ring and hits a Codebreaker to Ryback after the match. That whole match and ending was really strange.
Chris Jericho joins the commentary table after the break.
Fandango vs. Sheamus
Sheamus is out next. For the first time in a long time, he is not wearing one of his shirts as he comes to the ring.
A small Summer Rae chant can be heard as the bell rings. Fandango dances around the ring a little as Sheamus keeps trying to lock up with him.
Sheamus responds by doing the same thing. I was kind of funny.
Sheamus and Fandango finally lock up and Sheamus takes control. Fandango tries to take a break outside the ring, bur Sheamus follows and runs him into the barricade.
Fandango hits a nice kick to take Sheamus down and get some breathing room. Fandango keeps Sheamus grounded with a few submission holds.
Sheamus fires back on Fandango in the corner with hard right hands, and the ref almost DQs him before pulling Sheamus away. Fandango gets hit with the Irish Hand Grenades before he and Summer decide to bail.
Winner by countout: Sheamus
The beautiful Summer Rae is out after the break, and she is followed by the returning Fandango.
Hey! I can see a Colt Cabana shirt in the crowd!
Punk is shown telling Paul Heyman he will win the tag match with Axel all by himself. Punk says he trusts Heyman, but not Axel.
Kane vs. Orton Part 2
The crowd is chanting for Bryan as Kane and Orton fight back up to their feet. Kane hits a sidewalk slam before going to the top rope.
Orton hits him with a dropkick as Kane comes off the top rope.
Orton sets up Kane for the rope-hung DDT, but Kane breaks out of it. He goes for a chokeslam, but Orton ends up hitting him with his signature backbreaker.
Orton tries a second time, and this time he hits the DDT through the ropes. Orton gets the crowd going as he coils for the RKO.
Bryan gets in the way for a second and Kane hits Orton with a big boot. Bryan counts the pin fast and declares Kane the winner.
Winner: Kane
Kane is upset after the match. He and Bryan argue about what just happened until Kane grabs Bryan by the throat.
He lets Bryan go and walks away, but Orton is not so nice and he hits Bryan with an RKO.
Randy Orton vs. Kane Part 1
Orton is out first for his match with Kane before the break. Kane is out after the break. Bryan is already in the ring and we are ready to go.
Kane and Orton trade blows until Kane gets the upper hand and starts teeing off on Orton in the corner. Bryan warns Kane to back off.
Kane hits a low dropkick for the first near fall of the match.
Orton comes back and ends up circling Kane while stomping various body parts. Kane is back up and he hits a snap suplex on Orton.
Kane kicks Orton out of the ring and Kane brings him right back in, only to have Orton turn the momentum around and start beating on Kane in the corner.
Bryan pulls Orton off of Kane, Orton shoves Bryan and Bryan calls for the bell for a DQ. He tries to raise Kane's hand and Kane tells him to restart the match.
Bryan rings the bell and Orton hits Kane with a nice dropkick to send him out of the ring as we head to a break.
This article is
What is the duplicate article?
Why is this article offensive?
Where is this article plagiarized from?
Why is this article poorly edited?