Monday marked the official beginning to NBA free agency shuffle 2013, and both big-time targets and key role players will verbally commit to changing—and staying with—teams in the next few days before deals can be made official on July 10.
The big news in the NBA on Monday centered around the multi-team pursuit of Dwight Howard, who reportedly made the Houston Rockets his frontrunner after meeting with a contingency late Sunday night in Los Angeles (h/t Adrian Wojnarowski of Yahoo! Sports).
Chris Paul also made news Monday, affirming on Twitter that the arrival of Doc Rivers and the keys to the franchise, so to speak, have made it a no-brainer choice to return to the Los Angeles Clippers next season:
I'M IN!!! #CLIPPERNATION

— Chris Paul (@CP3) July 1, 2013
In other minor news, the Indiana Pacers made sure they addressed a major need at backup point guard by agreeing to a contract with PG C.J. Watson, who played for the Brooklyn Nets last season (h/t NBA.com's David Aldridge):
Source confirms @AlexKennedyNBA report that guard C.J. Watson has agreed in principle to two-year deal with Pacers. Excellent for both.

— David Aldridge (@daldridgetnt) July 1, 2013
We're only a fraction of the way into NBA free agency, and more big-time names will start to verbally commit to franchises once meetings and time for decisions are available over the next few days.
The big rumors over the past few hours center around Sacramento Kings G/F Tyreke Evans and Minnesota Timberwolves F Andrei Kirilenko, both of whom might have new addresses when the 2013-14 season begins.
We've got other buzz on player movement below, so check out the sections beneath this text to see what your favorite team might be up to in free agency.
Tyreke Evans
Tyreke Evans has had an up-and-down career with the Sacramento Kings so far, but that doesn't mean he isn't going to cash in on the free-agent market this summer.
According to Sam Amick of USA Today, Evans has been tendered a four-year offer sheet from the New Orleans Pelicans:
I've been told 4 years, approx $48 million on Evans' offer. @daldridgetnt has it at $44 million. Either way, doubt Kings would match either.

— Sam Amick (@sam_amick) July 1, 2013
Jason Jones of the Sacramento Bee confirmed those numbers in a corresponding post on Twitter:
I'm told the Evans offer sheet is worth between $44-$50 million based on incentives. Numbers not solid, but range makes sense.

— Jason Jones (@mr_jasonjones) July 1, 2013
After bursting on the scene as a rookie with averages of over 20 points, five rebounds and five assists during the 2009-10 season, Evans' play has seen a steady decrease in production. He averaged 31 minutes per game this year while splitting time between shooting guard and small forward, and despite shooting the ball better all year, he averaged a career-low 15.2 points per game.
According to Sporting News' Sean Deveney, the Pelicans would be using Evans in a Manu Ginobili-type role off the bench if he was to sign with the team this offseason, and not in a starting role:
Pelicans would bring Tyreke Evans off the bench in a Manu Ginobili-style role, source says. Not saying it'll work. But that's the idea.

— Sean Deveney (@SeanDeveney) July 1, 2013
The Pelicans acquired PG Jrue Holiday from the Philadelphia 76ers on draft night for Nerlens Noel, and also have Eric Gordon, Greivis Vasquez and Austin Rivers under contract, and selected Baylor PG Pierre Jackson in the second round of the 2013 draft.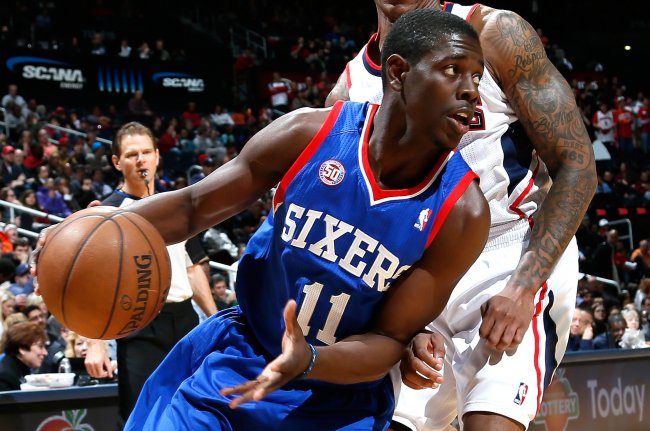 Kevin C. Cox/Getty Images
It would seem that a move to the Pelicans would not return Evans to a true guard role that he first played during the early part of his career, but instead another "hybrid" role where he uses his size and strength to move to small forward in a star-studded lineup.
According to Jonathan Santiago of Cowbell Kingdom, no amount of money is going to send Evans back to playing the "3" in an offense next year:
Chances Tyreke signs w/ NOLA low if they plan on using him at SF. Source close to Evans says Reke won't "go anywhere for any amount as a 3."

— Jonathan Santiago (@itsjonsantiago) July 1, 2013
That means New Orleans is likely pushing ahead with the idea of a trade for one of their three-guard rotation members (Rivers, Gordon, Vasquez) from last season and forging ahead with the idea of a Holiday-whatever's left backcourt and Evans coming off the bench to close games out.
League-wide courting of Evans is not over, however, as these series of tweets from Brian May and Sean Cunningham of ABC 10 in Sacramento would suggest:
The Sacramento #NBAKings brass will meet with Tyreke Evans & Andre Iguodala in Los Angeles today.

— Bryan May (@BMayNews10) July 1, 2013
Was also told by source that the Warriors are among teams that have shown interest in Tyreke Evans #NBAKings

— Sean Cunningham (@News10Sean) July 1, 2013
Source says in addition to meeting with Kings, Tyreke Evans will meet with the Detroit Pistons. Pelicans have offer in to Evans

— Sean Cunningham (@News10Sean) July 1, 2013
It remains to be seen if the Pelicans' substantial offer will stand, or another team will step up and make Evans an offer he can't refuse for employment next season.
Andrei Kirilenko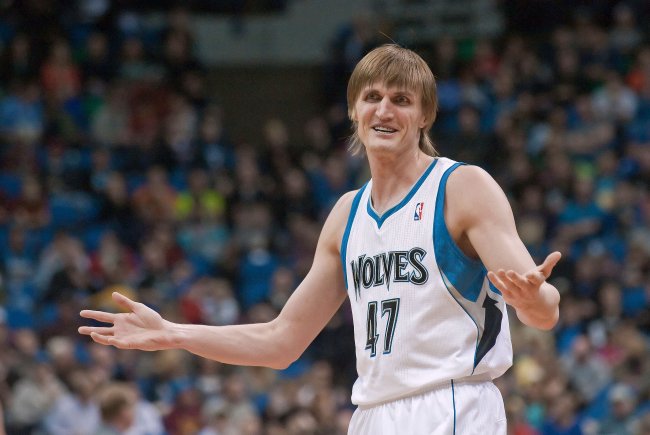 Greg Smith-USA TODAY Sports
Kirilenko opted out of his contract for the 2013-14 season on Saturday (h/t ESPN), meaning he'll get the full chance to soak in interest in his game next year before having to make a decision.
After playing in 64 games for the Minnesota Timberwolves in his return to the NBA during the 2012-13 season, Kirilenko proved that he can still be a steady contributor to a good team and also that his value as a "glue" guy can be very high to the right franchise.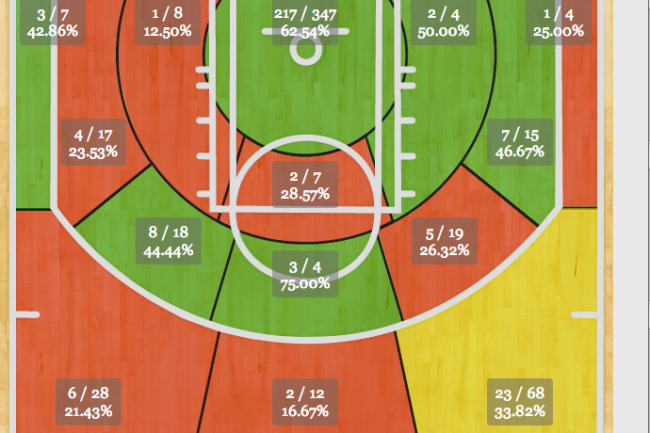 Could that franchise be the defending Western Conference champs? ESPN's Marc Stein listed the San Antonio Spurs as a team in the mix to snipe Kirilenko from Minnesota's grasp:
One of the teams that troubles Minnesota in Wolves' bid to retain Andrei Kirilenko: San Antonio. I'm told Spurs have AK-47 in their sights

— Marc Stein (@ESPNSteinLine) July 1, 2013
On the flip side of that interest, Bill Oram of The Salt Lake Tribune debunked an idea over the weekend that Kirilenko might be looking to return to the franchise that he started his career with in the early 2000s:
Yes, Andrei Kirilenko is a FA again, but don't expect a return to the Jazz. Can't imagine Utah committing the dollars/years.

— Bill Oram (@tribjazz) June 30, 2013
Kirilenko also made news on Monday by sitting down for an interview with Sport-Express, whom he talked with about the decision to look for a long-term contract after opting out in Minnesota and his relationship with Russian names currently in the NBA.
You can read that interview here (Text may need to be translated from Russian to English).
AK47 is in the early part of his 30s, but he's an interesting free-agent name to watch as the process moves forward. From rebounding and on-ball defense to unselfish play and three-point ability on offense, there are few small forwards as versatile as this Russian is when healthy.
More Buzz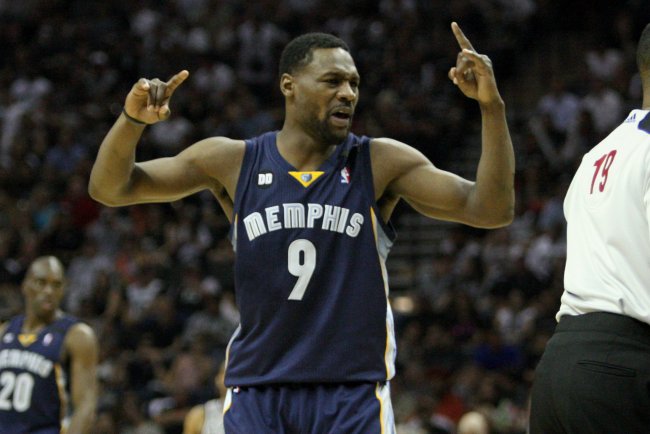 Troy Taormina-USA TODAY Sports
Wojnarowski listed Tony Allen as a marked man in free agency on Monday, noting in his free-agent column for Yahoo! that the the Indiana Pacers, Milwaukee Bucks and New York Knicks were all trying to pry the defensive-minded shooting guard away from the Memphis Grizzlies.
CBS Sports' Ken Berger added two more names to that list:
The Grizzlies, Bucks, Nuggets, Mavs and Knicks are the strongest suitors so far for Memphis free agent Tony Allen, source says.

— Ken Berger (@KBergCBS) July 1, 2013
Allen helped the Grizzlies to the Western Conference Finals this year, but big contracts like Marc Gasol and Zach Randolph will limit the cash-strapped Grizzlies from competing with a hefty offer from another suitor.
Berger also listed Allen as a target of the Clippers in this post, which adds the Eric Bledsoe/Arron Afflalo talks as secondary to the free-agent activity currently going on in the league:
Clips-Magic still discussing Afflalo for Bledsoe/Butler swap, source says. Theory: LA wants to see OJ Mayo/Tony Allen pursuit through first.

— Ken Berger (@KBergCBS) July 1, 2013
Allen is one of the league's best on-ball defenders at the shooting guard spot, and he would add a winning mentality to whichever contender he signs with this offseason.
Jason Lloyd of the Akron Beacon Journal had this nugget on a free agent not many guys are talking about:
As of this morning, no real movement on Oden front. #Cavs haven't reached out to Oden's camp during FA period, per source.

— Jason Lloyd (@JasonLloydABJ) July 1, 2013
Oden hasn't played in the NBA since the 2009-10 season, but he's expected to get heavy interest from teams in the market for a center that may strike out in the Dwight Howard/Andrew Bynum talks or just want to give the former No. 1 pick another shot in the Association.
Yahoo! Sports' Marc J. Spears had this post about the pursuit of one of the league's best sixth man candidates during the 2012-13 season—Jarrett Jack of the Golden State Warriors:
Warriors free agent point guard @Jarrettjack03 has been been contacted by the Warriors, Nuggets & Dallas, source tells Y! Sports

— Marc J. Spears (@SpearsNBAYahoo) July 1, 2013
Jack has long-been one of the league's most underrated playmakers, and he showed in a reserve role for the Warriors that he still has a lot of value in the NBA with the ball in his hands this year. Expect Jack to receive numerous calls from teams in the market for PG help.
The last bit of rumor news comes from Nate Taylor of the New York Times, who had these tweets about the future of Chris Copeland with both the New York Knicks and other franchises:
A person close to Chris Copeland said the Knicks have not yet reached out to him since free agency began.

— Nate Taylor (@ByNateTaylor) July 1, 2013
The Lakers were the 1st team to contact Copeland when free agency began. Pelicans, Mavericks & Pacers have also shown interest.

— Nate Taylor (@ByNateTaylor) July 1, 2013
That's it for the latest installment of NBA free agency rumors, but rest assured another batch of goodies is coming your way once the sun rises tomorrow.
Follow Bleacher Report's Ethan Grant (@DowntownEG) on Twitter.