Predicting Paydays for Biggest NBA Free Agents on Market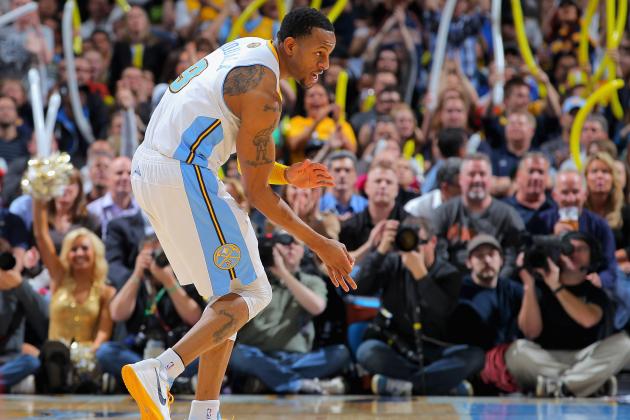 Doug Pensinger/Getty Images

NBA free agency has started, which means that basketball fans around the world can watch hefty offers for top players trickle in, all the while uniting in jealousy of the massive paydays. I don't know about you, but I like to pretend the offers are in thousands instead of millions so I can fight back the green-eyed monster.
Of course, players are worth this much, or else they wouldn't receive the offers. In fact, they'd probably make even more in a free market, one without an artificial salary cap depressing the equilibrium point between the limited supply of star players and the seemingly unlimited demand of the 30 franchises.
So, how much will the top stars make this year?
The biggest names will be seeking deals that pay them eight figures each year and keeping their fingers crossed that some organization is willing to offer them a max deal. Not all of them will find what they're looking for, not even these 10 players, who just happen to be the top 10 free agents on the market.
Note: Chris Paul, who has verbally committed to re-signing with the Los Angeles Clippers, is not included here. This is also true for David West, who did the same with the Indiana Pacers.
Begin Slideshow

»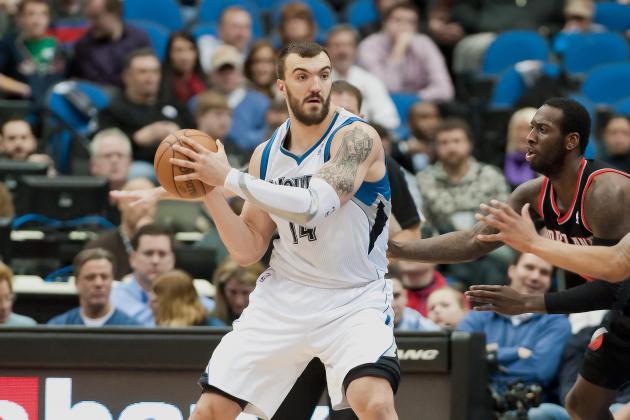 Greg Smith-USA TODAY Sports

Team: Minnesota Timberwolves
Age: 27
2012-13 Per-Game Stats: 16.3 points, 8.8 rebounds, 0.9 assists, 0.8 blocks, 0.7 steals, 20.26 PER
Type of Free Agency: Restricted
The center market will largely be driven by Dwight Howard. If he re-signs with the Los Angeles Lakers, that drops the number of centers available to teams seeking one. But if he spurns the Purple and Gold for a new locale, the Lakers don't have the money to land another elite big man, which means there is more to go around for fewer teams.
Don't expect Nikola Pekovic to decide anything until after the D12 domino falls. But when he does, look for the Minnesota Timberwolves to do everything possible to match what will surely be a sizable offer sheet.
The 27-year-old big man doesn't have much finesse to his game, but he's an overpowering physical presence who legitimately strikes fear into the hearts of opponents. Pek thrives on contact, and he loves banging around in the post with his bull-in-a-china-shop mentality.
Few realize just how effective Pekovic has become, especially after he was one of the lucky few 'Wolves who managed to escape the 2012-13 season without major injuries. During that campaign, the big man posted a 21.2 PER at center while holding opposing players to a 15.8 mark, according to 82games.com. The latter number isn't too impressive, but consider the extenuating circumstances, as Pek was the mainstay in a constantly shifting lineup, asked to protect the rim in spite of some lackluster perimeter defense.
Dominant big man—a category Pekovic is trending toward but hasn't quite reached—tend to pull in massive offers during the free-agency period. However, the Montenegrin is more of a complementary piece than anything else right now.
He'll likely be overpaid due to his physical stature, but not by too much.
Prediction: Four years, $50 million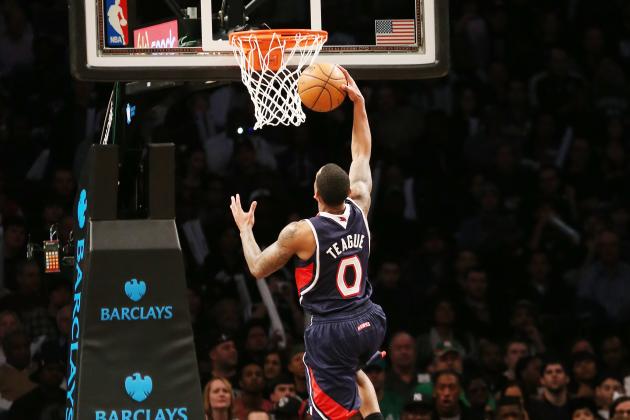 Bruce Bennett/Getty Images

Last Team: Atlanta Hawks
Age: 25
Position: PG
2012-13 Per-Game Stats: 14.6 points, 2.3 rebounds, 7.2 assists, 0.4 blocks, 1.5 steals, 16.82 PER
Type of Free Agency: Restricted
Larry Drew's offense with the Atlanta Hawks was admittedly bland, but it allowed Jeff Teague to take on a more prominent role as his career progressed. He improved as the primary ball-handler in pick-and-roll sets, and his improved three-point jumper and distributing skills both served the Hawks well during the 2012-13 campaign.
Teague has an explosive first step, and he didn't take any steps backward after shouldering more of an offensive workload in the wake of Lou Williams' torn ACL. He proved that he's not just a role player, but rather a floor general around whom a team can build.
It only helps that Teague routinely serves as a defensive pest, both getting in the way of opposing guards trying to score points and swiping the ball away in the passing lanes and from lazy dribblers with alarming frequency.
The Hawks have the final say in where Teague winds up, and it's quite likely that general manager Danny Ferry chooses to match any offer sheet the restricted free agent signs—up to a certain point, of course. New head coach Mike Budenholzer would do wonders for the Wake Forest product's future development.
Think of the point guard as Budenholzer's new Tony Parker.
Teague, who recently turned 25, has yet to hit his prime and will likely sign a long-term deal. Whether he gets eight figures per year or not is a better question.
I expect him to, but only barely.
Prediction: Four years, $40 million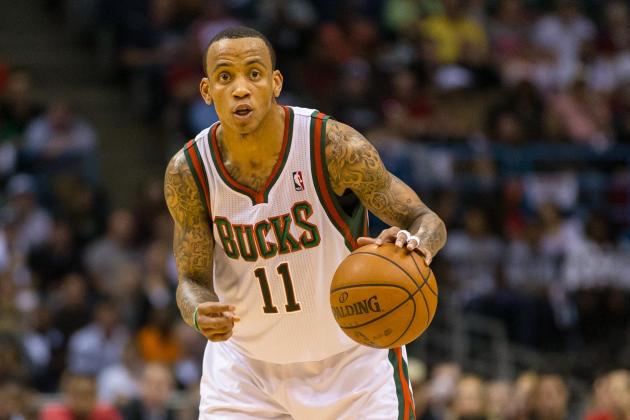 Jeff Hanisch-USA TODAY Sports

Last Team: Milwaukee Bucks
Age: 27
Position: SG
2012-13 Per-Game Stats: 19.2 points, 3.9 rebounds, 6.0 assists, 0.4 blocks, 2.1 steals, 16.30 PER
Type of Free Agency: Unrestricted
Monta Ellis does two things quite well: He's great at scoring points in volume, and he's an excellent passer for a natural 2-guard. Those 19.2 points and six assists per game should tell you that right away.
However, the 27-year-old has many weaknesses as well. He can get far too shot-happy, lofting up ill-advised jumpers from the perimeter without a second thought. Ellis was one of the least effective three-point shooters in the NBA during the 2012-13 season, and it seemed like everyone but him and the Milwaukee Bucks organization recognized it.
He's also not much of a defender. But that tends to get washed away when the glamour of gaudy point totals makes teams greedily open up their checkbooks over the summer.
Ellis opted out of his $11 million deal with the Bucks, but he did so recognizing that he wouldn't make as much money during the 2013-14 campaign. He presumably wanted to find a new location and secure his financial future for the next few years before next summer's stacked free-agent class hits the open market.
He'll draw near eight figures this summer and inevitably be overpaid, but he'll be able to find a long-term deal with a team in need of some scoring help in the backcourt.
Prediction: Four years, $36 million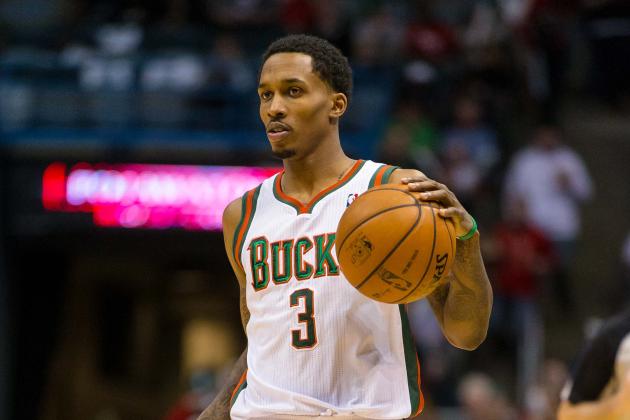 Jeff Hanisch-USA TODAY Sports

Last Team: Milwaukee Bucks
Age: 23
Position: PG
2012-13 Per-Game Stats: 17.5 points, 3.1 rebounds, 6.5 assists, 0.1 blocks, 1.6 steals, 16.20 PER
Type of Free Agency: Restricted
Back in February, the Journal Times' Gery Woelfel informed us that Brandon Jennings wanted a max contract during his foray into free agency.
That leaves me wondering if the lefty point guard is a fan of Aerosmith or not. If he's not familiar with Steven Tyler's propensity for alternating between crooning and screaming, I'd like to recommend a song for him.
It's called "Dream On."
The 23-year-old floor general took great strides as a distributor during his latest season in a Milwaukee Bucks jersey, but he's still not a max player. Not even close, for that matter.
Jennings' youth and ceiling ensure that he'll be making a lot of money, but he's nowhere near established enough to earn Chris Paul-level cash.
Prediction: Four years, $46 million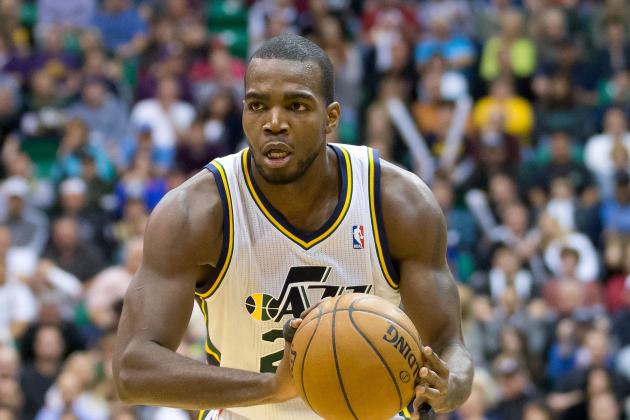 Russ Isabella-USA TODAY Sports

Last Team: Utah Jazz
Age: 28
Position: PF
2012-13 Per-Game Stats: 14.6 points, 7.1 rebounds, 2.6 assists, 1.0 blocks, 1.3 steals, 19.89 PER
Type of Free Agency: Unrestricted
This undersized big man has always been able to compensate for his lack of height by using his boundless reserves of energy and lanky arms. Paul Millsap's stat lines definitely don't look like they belong to a player who has vertical challenges.
His contract won't either, after he finds a new landing spot during the 2013 offseason. Millsap made just $7.2 million during the 2012-13 season (via Spotrac.com), but he'll have a much bigger payday now that he's an unrestricted free agent.
Part of Millsap's value stems from his versatility.
He can capably bang around in the post, using those long arms to haul in off-target (and on-target) passes before going to work with his back to the basket. But the range of his jumper has also been expanding, and he can now safely serve as a pick-and-pop option or stretch 4.
If he adds a three-point jumper to his arsenal over the summer, he'll become even more deadly.
Prediction: Four years, $38 million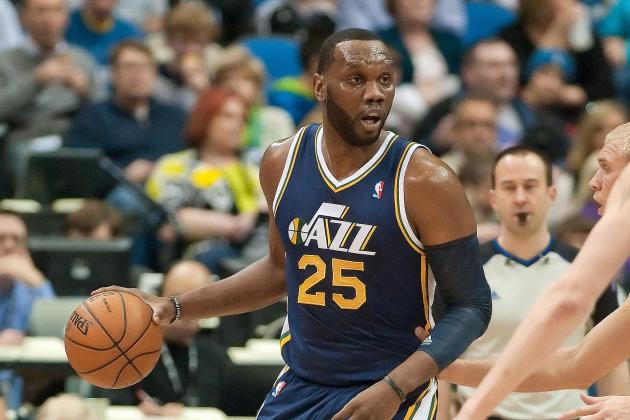 Greg Smith-USA TODAY Sports

Last Team: Utah Jazz
Age: 28
Position: C
2012-13 Per-Game Stats: 17.8 points, 9.2 rebounds, 2.1 assists, 1.1 blocks, 1.0 steals, 20.99 PER
Type of Free Agency: Unrestricted
Paul Millsap is joined in free agency by his old frontcourt mate, who just happens to be another underrated big man due to the Utah Jazz's penchant for flying under the national radar. That's not a knock on the Salt Lake City residents, but rather something that afflicts all teams stuck between the lottery and the low seeds in the playoffs for years at a time. Especially when they're in smaller markets.
Al Jefferson has emerged as one of the best centers in this league, though. He may be a limited defender, but he's so dominant off the left block that it almost doesn't matter.
When Big Al gets the ball with time to work, he puts defenders in the torture chamber. They don't know whether to anticipate a drop step, an up-and-under, a spin-to-jump-hook combo or something else entirely.
If younger players are looking for a clinic in post skills, they should just watch Jefferson play a few games.
Given the dearth of upper-tier centers in the NBA—and I'm not counting the power forward-turned-center variety—Jefferson is sure to cash in this offseason. He won't get that lengthy a deal thanks to the chances of a decline once he hits 30, but the money will be there.
Prediction: Three years, $35 million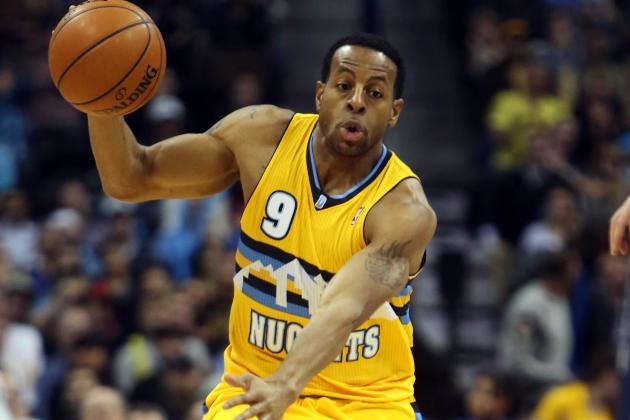 USA TODAY Sports

Last Team: Denver Nuggets
Age: 29
Position: SG/SF
2012-13 Per-Game Stats: 13.0 points, 5.3 rebounds, 5.4 assists, 0.7 blocks, 1.7 steals, 15.27 PER
Type of Free Agency: Unrestricted
Andre Iguodala was set to make $15.9 million during the 2013-14 season, but he chose instead to opt out and become an unrestricted free agent. That doesn't necessarily mean that he's done with the Denver Nuggets, just that he's looking for a long-term deal.
Iggy is 29 years old, which means that he'll be looking to sign a four-year contract that runs through when he's 33. It may be only a year difference, but that sounds a lot better than giving a mega deal to a player who will be 30 when it starts and 34 when it finishes.
You can thank the society we live in for that, as there's a ridiculous bias toward round numbers.
The swingman also wants to cash in during a weak free-agency class instead of waiting until next offseason, when he'd be surrounded by more stars and might not be coming off a stellar showing during the postseason.
There are plenty of teams out there with money to spend and a hole to fill either at shooting guard or small forward. Iggy's versatility is quite appealing, especially as he's the rare "3 and D" player who also thrives when he's handling the ball.
Iguodala probably knew that he'd be taking a bit of a pay cut when he opted out of his contract, but it'll be worth it in the long run.
Prediction: Four years, $55 million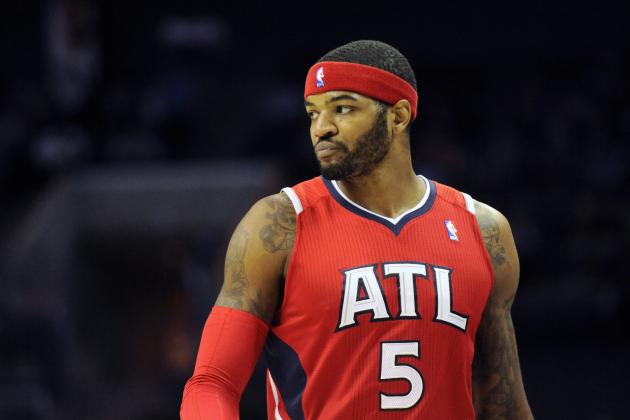 USA TODAY Sports

Last Team: Atlanta Hawks
Age: 27
Position: PF
2012-13 Per-Game Stats: 17.5 points, 8.4 rebounds, 4.2 assists, 1.8 blocks, 1.2 steals, 17.82 PER
Type of Free Agency: Unrestricted
Josh Smith has become one of the more mercurial players in the NBA. He can completely dominate a contest one night and then shoot his team out of it the next with his unfortunate taste for the long-range two-pointers.
Under the right coaching staff, "Smoove" could become a bona fide MVP candidate. But with the wrong men calling the shots, he could also prove to be completely overpaid.
Smith was given just over $13 million during the 2012-13 season, and it's likely he'll be seeking a max contract this offseason. That's something he shouldn't receive until he's proven that he can be a more consistent forward, although there's a chance some team out there will be foolish enough to give it to him.
A more likely deal is a long-term contract at just about the same value.
Take what the Detroit Pistons have said, for example. According to Vincent Goodwill, a beat writer for the Detroit News, Pistons general manager Joe Dumars has no plans to offer Smoove a max contract.
In fact, he was quite definitive when asked, saying, "Absolutely not."
That right there should say a lot, as the Pistons are one of those teams that can realistically offer Smith a max deal.
Prediction: Four years, $54 million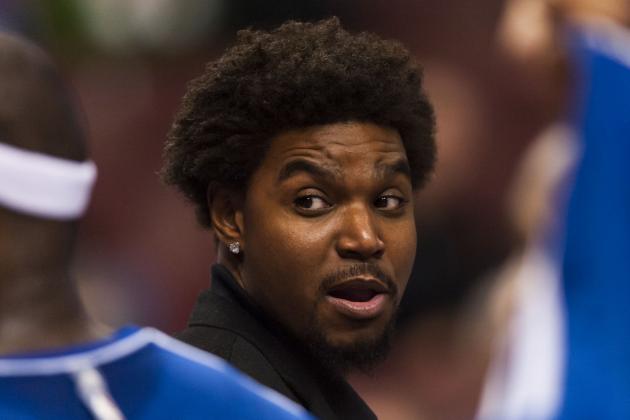 USA TODAY Sports

Last Team: Philadelphia 76ers?
Age: 25
Position: C
2011-12 Per-Game Stats: 18.7 points, 11.8 rebounds, 1.4 assists, 1.9 blocks, 0.5 steals, 23.00 PER (with Los Angeles Lakers)
Type of Free Agency: Unrestricted
If you thought that Josh Smith was a confusing free agent, try being an NBA general manager in need of a franchise center. Then see if you can figure out what in the world to offer Andrew Bynum.
Hint: You can't.
On one hand, Bynum was quickly becoming one of the best centers in the NBA. You could make a serious argument that he was the No. 2 player at his position, second only to Dwight Howard. Look at those per-game averages, which don't even reflect the true two-way impact he was making for the Los Angeles Lakers.
How many people realized that, according to 82games.com, Bynum allowed opposing centers to post a 14.2 PER against him during the 2011-12 campaign?
Bynum was dominant throughout his final run in purple and gold. There's no other way to describe it.
On the other hand, though, Bynum didn't suit up once for the Philadelphia 76ers. He made headlines for his ridiculous hairstyles, the ties he was wearing on the sidelines and the scores he was putting up in bowling alleys.
It's problematic when the number of strikes you bowl exceeds the number of points you score over the course a season.
Bynum is a risky signing, the prototypical high-risk, high-reward venture for a GM. For that reason, the 25-year-old is likely going to receive an exorbitant sum, but only for two years. Teams simply can't afford to risk anything more without an assurance that he'll even play again.
If he regains his old form, he's a max player just about to hit his prime. But is it worth financially crippling a franchise on a guess that his knees will allow him to do so?
Prediction: Two years, $35 million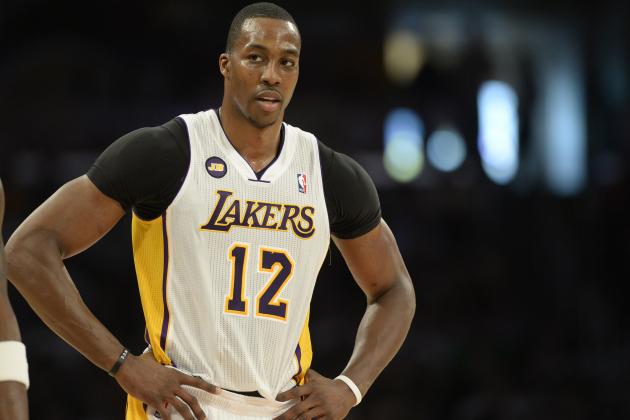 Richard Mackson-USA TODAY Sports

Last Team: Los Angeles Lakers
Age: 27
Position: C
2012-13 Per-Game Stats: 17.1 points, 12.4 rebounds, 1.4 assists, 2.4 blocks, 1.1 steals, 19.48 PER
Type of Free Agency: Unrestricted
There are two options here.
Dwight Howard is going to sign a max contract. I don't need to use any weasel words ("could," "probably," "should," etc.) because it will happen. We can afford to be definitive.
The bigger questions center around how long the contract will last. Will it be worth $88 million over the course of four years, or will it jump up to $118 million with a five-year deal?
If it's the former, that means that Dwight is leaving L.A. for either the Houston Rockets, Dallas Mavericks or Atlanta Hawks. If it's the latter, he's going to be re-signed by the Los Angeles Lakers or sent to the Golden State Warriors via a sign-and-trade deal.
Because L.A. would be re-signing him in the second situation, it can offer the extra year and the ensuing salary jump. That's the primary thing the Lakers have working in their favor, as the Rockets in particular are starting to loom as a much more appealing option.
And even that's not a massive positive for D12, because the lack of state tax in Texas helps the Rockets and Mavericks partially negate the monetary difference.
Until we hear otherwise, the Lakers are continuing to fall further behind in the Howard sweepstakes, so there's no reason to project a fifth year here.
Prediction: Four years, $88 million