Top 10 Committed Pac-12 Football Recruits in Class of 2014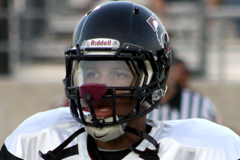 247Sports
The Pac-12 is one of the best conferences in college football, and many recruits who reside close to the Pacific Ocean dream to play for one its schools. Although the league is not as highly regarded as the SEC, programs such as USC, Oregon and Stanford are among the best in the country.
Pac-12 recruiting is competitive, intense and fun to track. California serves as fertile ground to every school in the conference. The schools in the league are all hustling to sign a great class and have assembled several good commitments along the way.
Stanford has three commitments on this list, with two being from NFL pedigrees. Washington is excited about the arrival of a speedy receiver, Utah has a commitment from a potential All-Pac-12 offensive lineman and of course, USC is getting good talent on the trail.
Player evaluations are based on review of tape at Scout.com, Rivals, 247Sports and ESPNU.

Begin Slideshow

»
Committed to: Oregon
Mahalak, who is an Elite 11 QB Finalist, is the biggest mystery of Pac-12 recruiting. He has very limited experience at the quarterback position and 2013 will mark the first season he will be a starer.
However, the future Duck has a good skill set and has flashed potential in limited reps. Mahalak, who is 6'3" and 190 pounds, is a dual-threat field general from Northern California. He has quick feet in his drops, sets up well and has a compact release to fire the ball to targets with good velocity.
Mahalak has good accuracy and can excel as a passer to all levels of the defense. He possesses the mobility to escape traffic in the pocket and is a threat to score as a runner.
Committed to: USC
Smallwood, who reminds many of former Trojan defensive tackle Mike Patterson, is one of the bright spots for Lane Kiffin's recruiting class. Defensive line coach Ed Orgeron is excited to coach the quick defensive tackle, and he could play inside or at end in USC's new 5-2/3-4 defense.
Smallwood, who is 6'1" and 280 pounds, has a compact build which allows him to play with leverage. He shoots out from his stance at the snap, works to get under a blocker's pads and has the movement skills to quickly penetrate gaps.
Smallwood has solid strength and could have a similar career to that of former USC defensive lineman Jurrell Casey.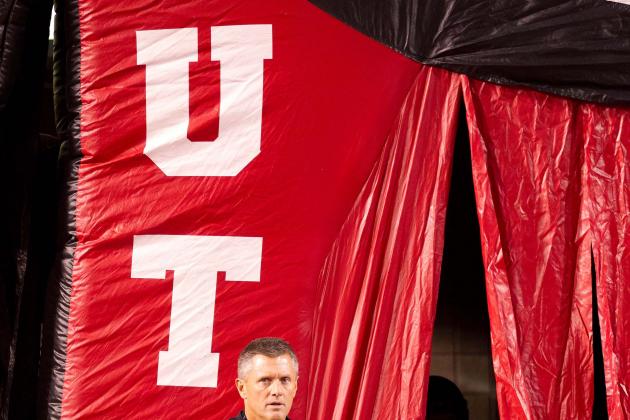 Russ Isabella-USA TODAY Sports

Committed to: Utah
Utah will need time to adjust to playing and recruiting in the Pac-12, but head coach Kyle Whittingham is one of the best in the business and will get the job done. The Utes are not afraid to recruit on the JUCO trail, however their top recruit is Barton, a high school player.
Barton, who is 6'6" and 260 pounds, is a future cornerstone right tackle. He has solid snap quickness, can work quicker than you think when deep-setting and has strong hands. Barton moves well when engaged and fights with heart to protect the passer.
He displays solid strength as a run-blocker, as he can steer his target away from alleys to create more space for runners. Barton will make an impact early in his career at Utah.
Committed to: USC
Lobendahn, who is fiercely loyal to USC, is one of the better guard prospects out west. He has spent a majority of his career at tackle, but is projected to move inside at the next level.
Lobendahn, who is 6'4" and 280 pounds, has good snap quickness as a run- and pass-blocker. He displays a strong punch, can startle his targets and has the capability to get on a linebacker at the second level.
As a pass-protector, Lobendahn is at his best when he's in a phone booth or short area. He can short-set an interior rusher and has the strength to quickly end the play.
Committed to: Arizona
Wilson, who ran for 1,600 yards and 16 TDs as a junior, has the potential to become a dominant running back in Rich Rodriguez's spread-option offense. He has a great skill set and is one of the most underrated players in this class.
Wilson, who is 5'11" and 196 pounds, has an excellent blend of speed and power. He is a patient runner who exhibits good vision and has the burst to get to and through backside holes. Wilson runs hard and tough, can deliver a blow to a tackler and finishes his runs with power.
He is a three-down back who is an adequate receiver out of the backfield. Rodriguez will make Wilson a star for the Wildcats.
Committed to: Stanford
McCaffrey, who's father Ed played for the Denver Broncos, is an exciting player to watch with the ball. He has scat-back skills, though he has better size.
McCaffrey, who is 6'0" and 195 pounds, can take a handoff, jump to the edges of the box, elude perimeter defenders and race upfield. He is a big-play threat each time he has the football, and his foot quickness is impressive.
Stanford, who runs a downhill-power rushing offense, will love McCaffrey since he will provide a great change of pace to their offensive schedule. McCaffrey also has good hands and can play in the slot, along with returning kicks and punts.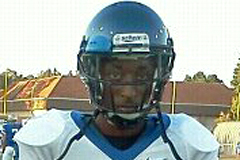 247Sports
Committed to: Washington
Steve Sarkisian rose up the coaching ranks as an offensive assistant, so he knows how to evaluate offensive skill position talent. Johnson, who is one of the top perimeter players in California, immediately caught Sarkisian's eye and committed before his junior season.
The Huskies are awaiting the arrival of the 5'11", 165-pound pass-catcher, as he will give them more speed and quickness. Johnson has solid release quickness, quickly works to get back on his route track and can explode out of his cuts to detach from coverage.
As a runner, Johnson can rack up yards after the catch due to his speed and natural awareness of defenders. Johnson also has punt and kickoff return potential.
Committed to: Stanford
Simmons, who is a teammate of LSU commit Ed Paris at Arlington Timberview in Texas, is an athletic safety who fits the mold of a Pac-12 defensive back. Stanford coach David Shaw is selective when offering prospects, but his early offer to Simmons indicates how highly regarded Simmons is on The Farm.
Simmons, who is 6'0" and 175 pounds, has terrific instincts on the back end. He quickly reads run or pass and flows to the football with good movement skills. Simmons can latch on to tight ends in coverage and also flashes the ability to effectively cover slot receivers in press-man coverage.
He will squeeze the line of scrimmage as a run-defender, showing good ball-location skills and the quickness to slip blocks. Simmons is a future starter for the Cardinal, and he has a bright future.
Committed to: Arizona
Denson, who can also play cornerback, likely will play receiver for the offensive-minded Rich Rodriguez. A smooth athlete, he has deceptive strength and is a fierce competitor.
Denson, who is 6'1" and 170 pounds, gobbles up cushion quickly and has good play speed. He has solid separation quickness and does not waste steps when coming out of his breaks. Denson has a large strike zone and will high-point balls to leap over defenders to come down with the catch.
He possesses natural vision to see potential voids in coverages as well as areas he can attack as a runner after the catch. Playing defense is possible at Arizona, but Denson may be too dynamic not to play on offense.
Committed to: Stanford
Chryst, who's uncle Paul is the head coach at Pitt, has been tutored properly as a quarterback. His father, Geep, coaches quarterbacks for the San Francisco 49ers and has had great influence in his development.
Chryst, who is 6'3" and 215 pounds, has good mechanics, sets up quickly at his launch point and has a tight over-the-top delivery. He scans the field, works through his progressions and makes good decisions.
Chryst does not panic when he is forced of his launch point, as he has the mobility to elude rushers and re-position himself to deliver a forceful and accurate strike to a target. He can be used on sprints and rolls to the perimeter as a mobile passer and also is a solid threat as a runner.
Edwin Weathersby is the college football recruiting analyst for Bleacher Report. He has worked in scouting/player personnel departments for three professional football teams, including the New York Giants and Cleveland Browns.