Monday kicks off NBA free agency, and there are several big names on the open market who should strongly consider fleeing to a new team for a fresh start in the next stage of their respective careers.
With the signing of Los Angeles Clippers superstar Chris Paul (h/t ESPNLosAngeles.com's Ramona Shelburne), the premier prize is Dwight Howard.
Howard may be on the way out from LA's historically better squad, the Lakers, as he met with the Houston Rockets early Monday and will meet with the Dallas Mavericks, the Atlanta Hawks and the Golden State Warriors, per Adrian Wojnarowski of Yahoo!.
Below is an analysis of Howard and other All-Star caliber players who can elevate their games to another level by playing elsewhere in 2013-14 and beyond.
Dwight Howard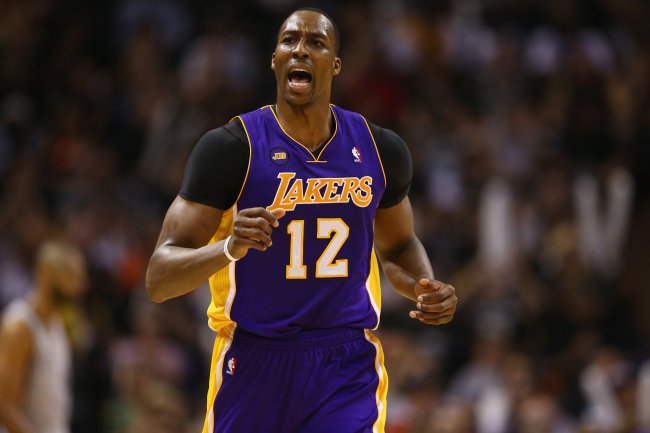 Ronald Martinez/Getty Images
Sources in the aforementioned report by Wojnarowski indicate that the Rockets are now front-runners to land Howard, but it's still early in the process for that to be definitive.
LA is doing all it can to retain its star, with teammate Steve Nash traveling cross-country and franchise legend Magic Johnson both taking to Twitter to publicly project their efforts:
Flying from NYC to LA. @DwightHoward we're coming for you. You're going to love the statue we build for you outside Staples in 20yrs!

— Steve Nash (@SteveNash) July 1, 2013
.@DwightHoward Stay. #StayD12

— Earvin Magic Johnson (@MagicJohnson) July 1, 2013
Nevertheless, Houston would be a magnificent fit for the big man, and the meeting apparently went well, according to GM Daryl Morey:
Was gr8 meeting with @DwightHoward. Hakeem & Clyde there made it obvious how @DwightHoward & @JHarden13 could be the next gr8 big/wing combo

— Daryl Morey (@dmorey) July 1, 2013
Howard would be joining a team with a 23-year-old superstar shooting guard in James Harden, and one of the league's best and most underrated small forwards in Chandler Parsons.
The presence of Hakeem Olajuwon and Clyde Drexler at the meeting couldn't have hurt Howard's perception of the Rockets' organization. Olajuwon could teach Howard a thing or two to take his offensive game to the next level, as could Houston head coach Kevin McHale.
However, when Chris Broussard of ESPN reported that Howard was unlikely to re-sign with the Lakers, his sources said the Rockets' style of play concerned Howard.
Mike D'Antoni's up-tempo offense in LA is something Howard did not enjoy, and the Rockets play at a fast tempo, too, which could limit Howard's opportunities in the post.
Outside of that factor, though, there aren't many reasons Howard shouldn't have Houston as his top destination. The Lakers are aging with Nash and Kobe Bryant, who are coming off injury-ridden seasons, and Dirk Nowitzki is the only certain cornerstone Howard would join in Dallas.
Frank Isola of The New York Daily News notes how Howard wants another superstar to join him on the Rockets:
Reportedly, Dwight Howard wants the Rockets to add a third superstar. Of course, that's what the Lakers thought they were getting in Dwight.

— Frank Isola (@FisolaNYDN) July 1, 2013
Houston could conceivably do that if its intentions to deal Jeremy Lin and Omer Asik are authentic (h/t Berger). Considering the accommodations the team is making, the Rockets seem like the best fit for Howard to not only become an even bigger success as an individual, but to also win multiple titles.
Josh Smith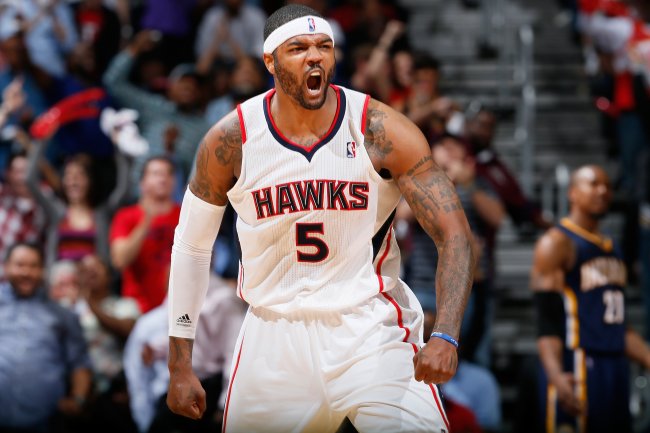 Kevin C. Cox/Getty Images
The team that got the first crack at the Atlanta Hawks' leading scorer from last season was the Detroit Pistons, per a report on Monday by ESPN.com's Jeff Goodman.
Smith would benefit significantly from a move, and Shelburne reports that five to six teams are interested in the dynamic forward:
Josh Smith expected to have 5-6 suitors when free agency begins Sunday night. Like everyone, his situation is affected by what Dwight does

— Ramona Shelburne (@ramonashelburne) June 30, 2013
Shelburne may imply Smith's situation is affected by Howard's decision because the two were AAU teammates once upon a time, but Detroit is a particularly good fit for Smith's skill set.
At 6'9", Smith has the athletic ability to play the 3, and could plug into a lineup likely to feature last year's first-round pick Andre Drummond at center and Greg Monroe at power forward.
With that type of size and athleticism, the Pistons could improve rather drastically in the short-term, and the backcourt also seems solidified. Point guard Brandon Knight can now run the show, and first-round pick Kentavious Caldwell-Pope is a great shooter who provides prototypical size on the wing.
Passing is a strength of Smith's, too, as he averaged four assists per game last season.
Things are looking up in Detroit, but for the squad to truly be a factor in the East, the key could be landing Smith in free agency.
The fit is intriguing on paper, and Smith could also take on a leadership role on the younger, intriguing team—something that he's found difficult to do with the Hawks in his first nine NBA seasons.
Monta Ellis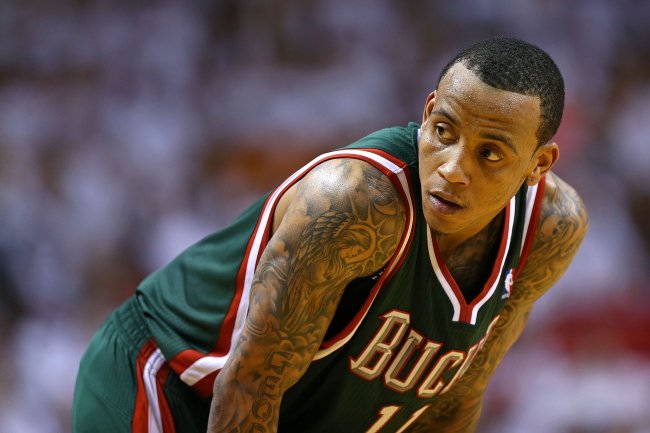 Mike Ehrmann/Getty Images
Ken Berger of CBS Sports reports that the Milwaukee Bucks guard is a coveted commodity in the eyes of the Chicago Bulls, Phoenix Suns, San Antonio Spurs, Denver Nuggets and New York Knicks.
Both backcourts Ellis has played in with the Warriors, and most recently the Bucks, in the past five seasons have featured two combo guards who aren't exactly of the pass-first variety.
Ellis is a volume shooter and among the most prolific scorers when he gets hot and establishes a rhythm.
Which team is the most ideal fit for Monta Ellis?
The problem in Golden State was that Stephen Curry is very much the same way, and wasn't as polished a player when Ellis was playing with him. To a lesser degree, too, that's been the case in Milwaukee alongside Brandon Jennings.
There's no question that Ellis is a capable point guard himself—he averaged six assists in 2012-13.
However, given that he was predominantly a 6'3" shooting guard for the Bucks, he could use an environment in which he is either the unquestioned offensive creator, or is frequently given opportunities for open looks at the basket from a veteran floor general.
In that context, the best fits would likely be the Knicks or the Spurs, and it's perhaps why FOX Sports Ohio's Sam Amico mentions those two specifically in the following tweet:
More NBA FA reported interest: Monta Ellis (Knicks, Spurs); Nick Young (Lakers); CJ Watson (Cavs); Josh Smith (Pistons); Kyle Korver (Nets).

— Sam Amico (@SamAmicoFSO) July 1, 2013
As Berger points out, the Knicks might lose sixth man J.R. Smith in free agency. Raymond Felton isn't a point guard who will blow opponents away with his scoring, and having Ellis by his side would be ideal.
San Antonio is intriguing because Manu Ginobili is entering the twilight of his career and is a free agent himself, though it's hard to see him playing anywhere else.
Plus, the Spurs provide a chance to play for an instant, surefire title contender, and if Ellis is willing to compromise, his compensation will be a shot at his first ring, per Berger.