Fighter of the Year Watch: July 2013 Edition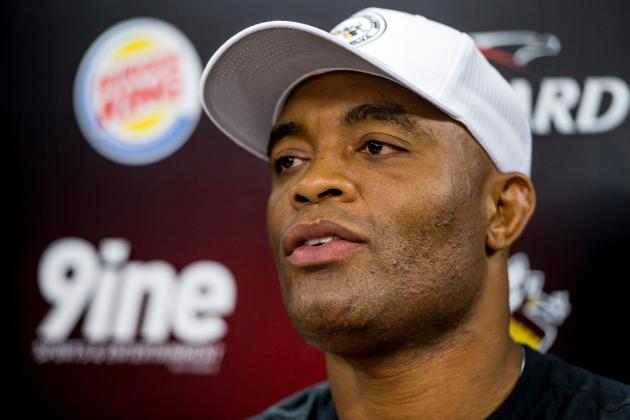 Buda Mendes/Getty Images

Already six months into 2013, UFC middleweight champion Anderson Silva has not joined the hunt for Fighter of the Year honors.
"The Spider" will have his chance to catch up on Saturday when he will attempt to defend his 185-pound belt against Chris Weidman. On the other side of the coin, a bout with the greatest ever will give Weidman a great opportunity to take the lead in the Fighter of the Year race with a single victory.
Should he beat Weidman without taking much damage, Silva may have time to squeeze in a superfight with light heavyweight champion Jon Jones at the UFC's year-end show. If that bout does take place in 2013, the winner will almost be guaranteed Fighter of the Year recognition.
Before we get too ahead of ourselves, though, let's take a look at the five leaders for Fighter of the Year heading into July.
Begin Slideshow

»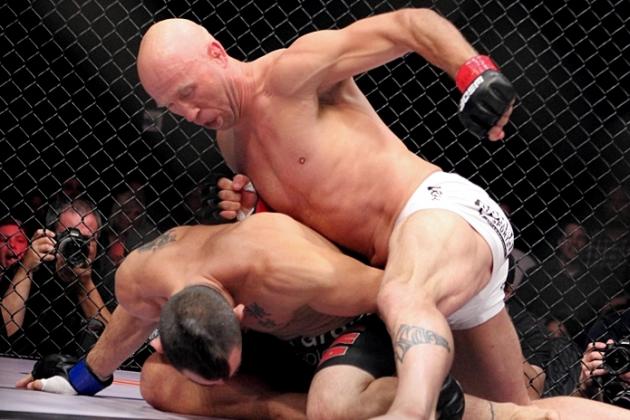 Ryan McKinnell/MMAWeekly.com
2013 Record: 2-0
Wins: Jon Fitch and Aaron Simpson
Over the past several months, Josh Burkman has showed us there are still opportunities to make noise outside of the Octagon in the current MMA landscape.
In beating UFC veterans Aaron Simpson and Jon Fitch impressively, Burkman has become the face of the World Series of Fighting organization. Even though he's emerged as one of the best non-UFC fighters in the world, Burkman does not intend to ditch his current promoter for the sport's top organization.
While that attitude is admirable, it may also hold Burkman back from remaining in the running for Fighter of the Year honors. With Fitch out of his way, Burkman doesn't have a whole lot left to accomplish in the World Series of Fighting welterweight division.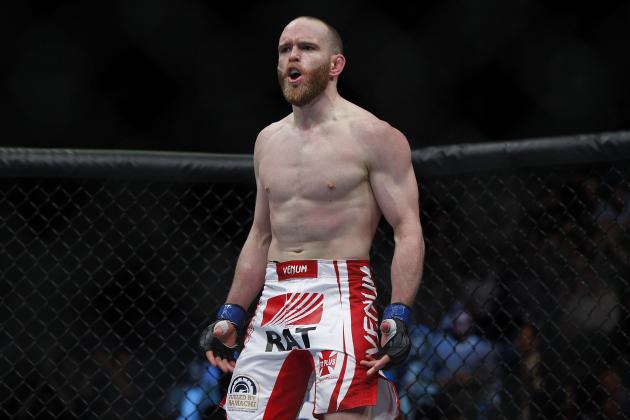 Gary A. Vasquez-USA TODAY Sports

2013 Record: 2-0
Wins: Gray Maynard and Matt Wiman
T.J. Grant has taken the lightweight division by storm.
After only being able to achieve mixed success in the welterweight division, Grant has taken his game to a whole other level at 155 pounds. With first-round beatdowns of Gray Maynard and Matt Wiman, Grant has emerged as the top contender in the lightweight class.
If he can find a way to beat Benson Henderson later on in 2013, Grant could win Fighter of the Year in a shocker.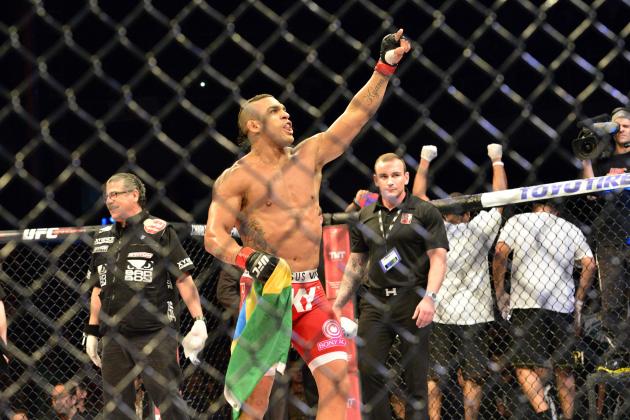 Jason da Silva-USA TODAY Sports

2013 Record: 2-0
Wins: Luke Rockhold and Michael Bisping
While T.J. Grant has been excellent in 2013, there's no doubt Vitor Belfort has been the most impressive non-champion over the past five months.
The Brazilian has faced two opponents who likely would have earned a title shot by beating him. However, Belfort disposed of those two men, Michael Bisping and Luke Rockhold, with spectacular head kicks.
If he gets a shot at the UFC Middleweight Championship before the end of 2013, Belfort might be one more win away from Fighter of the Year honors.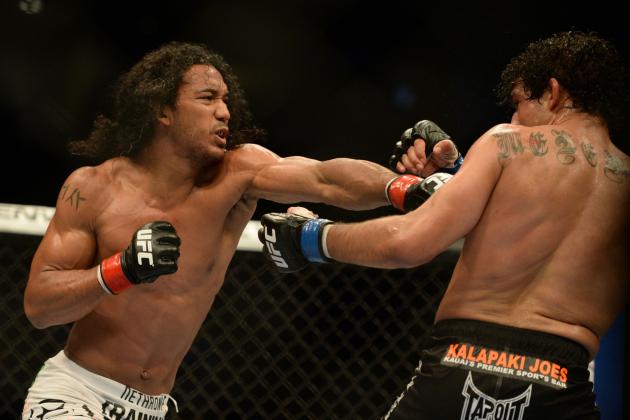 Kyle Terada-USA TODAY Sports

2013 Record: 1-0
Wins: Gilbert Melendez
Due to the controversial nature of his victory over Gilbert Melendez at UFC on Fox 7, many will likely debate Benson Henderson's position as one of the leaders in the 2013 Fighter of the Year race.
Nonetheless, Henderson successfully defended his belt against one of the most dangerous UFC title challengers of the past five months. A former Strikeforce champion, Melendez has probably been the most deserving top contender in a year where some questionable title shots have been granted.
While Henderson squeaked by in his only appearance thus far in 2013, a more decisive win over T.J. Grant in the coming months would cement the lightweight champion as one of the leading candidates for Fighter of the Year by the time December rolls around.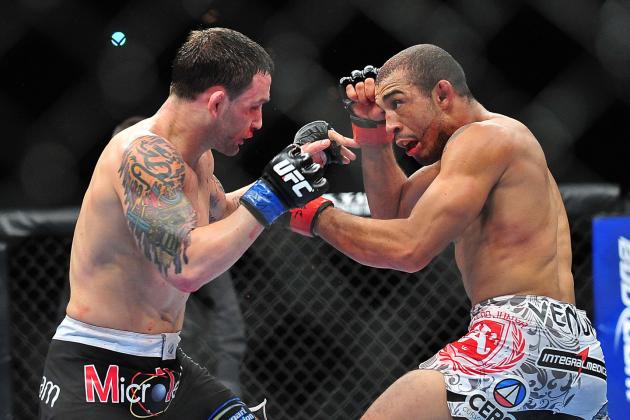 Gary A. Vasquez-USA TODAY Sports

2013 Record: 1-0
Wins: Frankie Edgar
Although Jose Aldo has only won once in 2013, his victory came in what was arguably the biggest fight of the past six months.
It wasn't a superfight by definition, but Aldo's bout with former lightweight titleholder Frankie Edgar had the feel of a champion vs. champion matchup. After all, many believed Edgar should have been the UFC lightweight titleholder following a narrow decision loss in a rematch with Benson Henderson.
Though Edgar very well could have been the champion at 155 pounds, Aldo defended his 145-pound belt from "The Answer" in an impressive showing.