Money in the Bank 2013: Reasons to Root for Each World Title MITB Entrant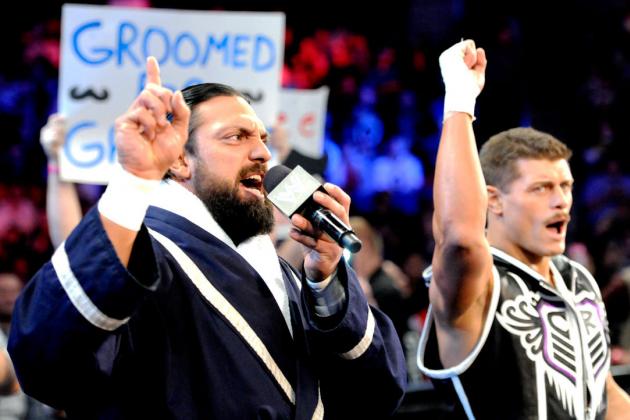 Photo from WWE.com
Seven WWE Superstars will battle for the Money in the Briefcase and a chance at the World Heavyweight Championship in a match loaded with dark horses.
While the WWE title Money in the Bank ladder match is filled with previous winners, former world champs and major stars, this match represents the future. The victor will be a less accomplished star and provide freshness to the world title scene.
With every competitor in the match being a heel, one may be unsure of whom to root for.
The following is a list of reasons to pull for each man, reasons to get behind everyone from Cody Rhodes to Fandango.
Begin Slideshow

»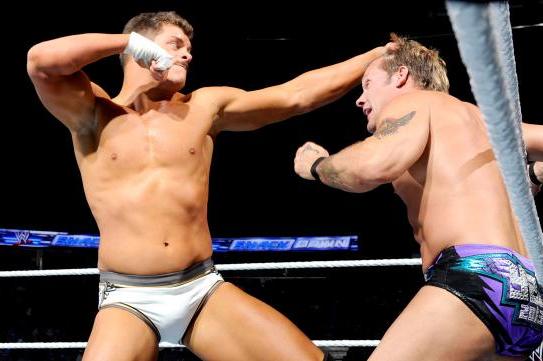 Photo from WWE.com
Root for Cody Rhodes if you believe in workhorses getting their due.
Rhodes has spent the last six years improving exponentially, becoming an increasingly reliable source for great matches. Despite having his place with the company go up and down, Rhodes hasn't taken to shoot interviews or Twitter to whine about it.
He just makes each of his opponents look great on a nightly basis.
Rooting for Rhodes is rooting for potential, for the future and for a second-generation star to get a true chance to see if he can step out of the proverbial shadow of his legendary father.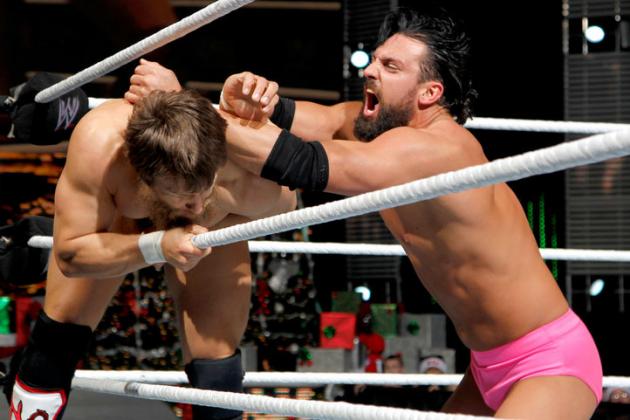 Photo from WWE.com
There is high entertainment value in Damien Sandow boasting about winning the Money in the Bank briefcase followed by a possible world title run. Snobbery, disdain and archaic language will be the centerpiece of Sandow earning a higher spot with the company.
Sandow should also come up with some clever and devious ways to make use of the MITB briefcase. It'll be fun seeing him become a hungry jackal and to see what this promising star can do with the direction a MITB win provides.
A win perhaps means tension between him and Cody Rhodes, setting up an entertaining future feud.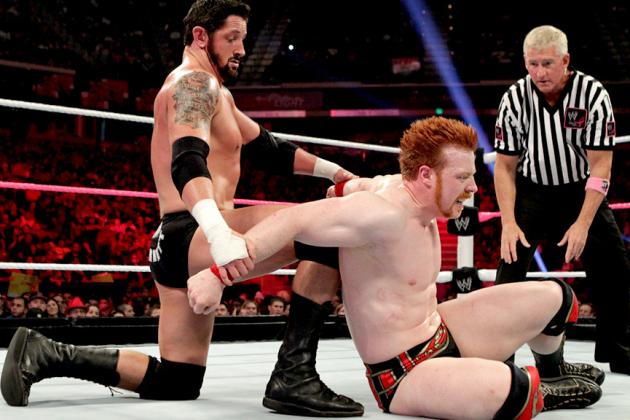 Photo from WWE.com
Wade Barrett can make history at Money in the Bank.
It will be exciting to see if Barrett can become the first Englishman to win the MITB ladder match and the first to become World Heavyweight champion.
Barrett rising to the ranks of Mr. Money in the Bank and then possibly world champion would be a story of a man riding grit to greatness. After making his living getting punched in the face in bare-knuckle bouts, Barrett can now possibly complete his journey with championship gold in his hands.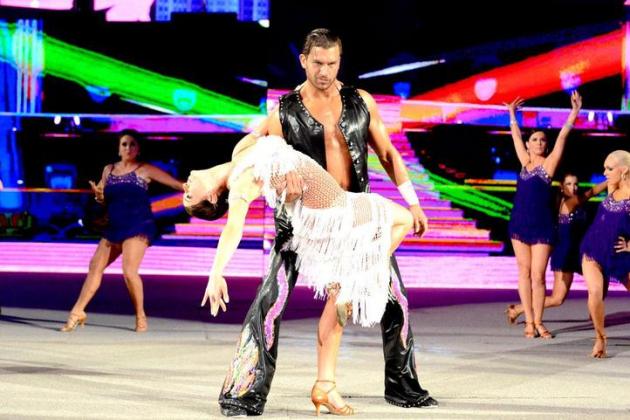 Photo from WWE.com
WWE's resident ballroom dancer is the most difficult Superstar to root for here.
His victory would be a step toward the ridiculous. A Fandango world championship run would take away from the prestige of the title.
Still, one has to give Curtis Hussey for making the most out of the Fandango gimmick. He could have pouted and been insulted to take on this sillier role, but instead he has made it work, mixing nastiness and grace in an intriguing package.
As a bonus, an increase in prominence for Fandango means more Summer Rae on our TV screens.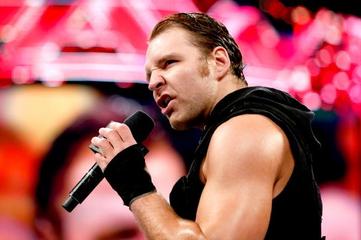 Photo from WWE.com
No one in this Money in the Bank ladder match would represent a youth revolution more than Dean Ambrose.
Instead of WWE approaching new talent fearfully, going with Ambrose here signals boldness, a move to push young talent. At only 27, Ambrose is sure to get another shot at both the MITB briefcase and the world title, but having him win now would be an exciting risk.
This could also lead to an eventual story of splintering among The Shield. Could Roman Reigns and Seth Rollins get jealous or resentful of Ambrose's success? Could Ambrose think himself better than his partners?
The thrill of that potential storyline is reason enough to root for Ambrose to win.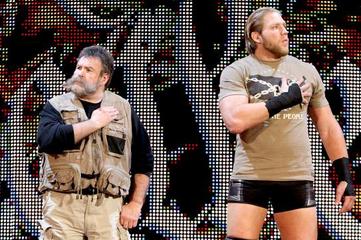 Photo from WWE.com
Money in the Bank represents a second chance for Jack Swagger.
On his way to a world title match at WrestleMania 29, Swagger was arrested in Mississippi for driving while intoxicated and possession of marijuana. Rather than shove him into the doghouse, WWE has kept him around and now offers him another shot at the top.
This could be the story of a man learning from his mistakes and moving forward with a refreshed sense of purpose. Should he prove to WWE that he is a reliable star from this point out, MITB could be a key step in his tale of redemption.
Swagger winning also means there's more reason for Zeb Colter to be on TV, meaning one of the company's best talkers gets more shots at stirring up hatred.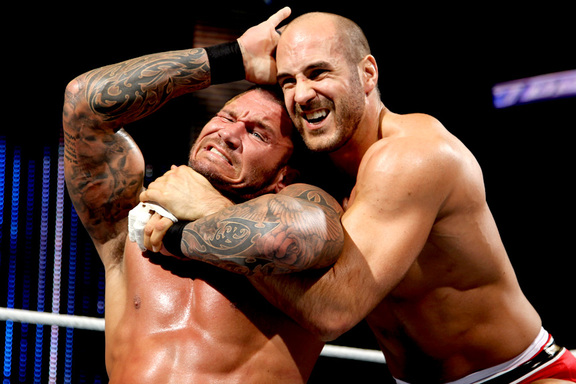 Photo from WWE.com
An Antonio Cesaro win is a win for wrestling.
Despite being one of WWE's best in-ring performers since his debut, Cesaro has struggled to maintain momentum. After a long United States title run, he has been wandering from gimmick tweak to gimmick tweak. For WWE to choose him to win this match likely means that the company has full faith in him going forward and won't ask him to start yodeling again.
It also means more Zeb Colter and possibly some tension between Jack Swagger and Cesaro leading to a civil war of sorts.
Like Wade Barrett, Cesaro would make history if he can unhook the briefcase, becoming the first Swiss to win the Money in the Bank match and then likely the first of his countrymen to hold the World Heavyweight Championship.