The Opening 2013: Top 10 Uncommitted Recruits at Nike Camp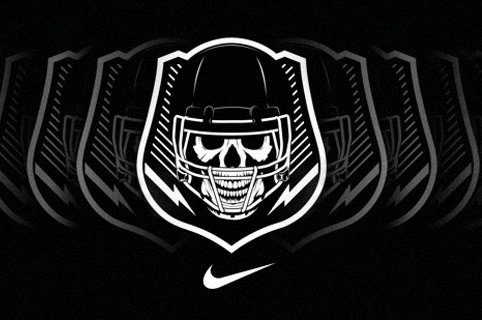 Photo courtesy of 247sports.com
As the 2013 edition of The Opening gets underway in Beaverton, Ore., some of the nation's most highly sought-after recruits in the 2014 class are in attendance at Nike's elite football camp.
Some of the top players at the camp include defensive end Da'Shawn Hand, running back Leonard Fournette and wide receiver Speedy Noil, all of whom are uncommitted.
This camp is one of the best the country has to offer and gives colleges a great look at the cream of the crop of each class.
With that, here are the top 10 uncommitted recruits at Nike's The Opening 2013 camp:
Full rosters for The Opening can be found here.
*All recruit information compiled from 247sports.com unless otherwise noted.
Begin Slideshow

»
Star Ranking: 5
Top Schools: Ohio State, Alabama, Clemson, USC
Ranked as the top inside linebacker in the country, this Hinesville, Ga. product is certainly going to have all eyes on him at The Opening.
This guy has tremendous size for being just a high schooler, standing at 6'2" and weighing in at 242 pounds. He also runs a 4.65 40-yard dash.
Currently, the Ohio State Buckeyes top McMillan's list, with Alabama, Clemson and USC just below them. However, it's worth nothing that McMillan retweeted a photo of Clemson's Chick-Fil-A Bowl rings and added the hashtag, "#AllIn."
Star Ranking: 4
Top Schools: Alabama, Florida, Miami, Arkansas, Auburn
Lane is ranked as the third-best wide receiver in his class. Currently being pursued by a slew of SEC and ACC schools, this prospect's best attributes are in his size.
Currently listed at 6'3" and 193 pounds, Lane has the perfect body for a tall receiver that can go up and win the jump balls.
The Miami Hurricanes were the latest team to host Lane on an unofficial visit June 2. According to JC Shurburtt of 247sports.com, the Hurricanes are the likely destination for this prospect.
But don't expect Alabama or Florida to go away quietly from Lane's list.
Star Ranking: 4
Top Schools: Alabama, Florida, Maryland, Vanderbilt, Arkansas
Hailing from the nation's capital, this Washington, D.C. product is 2014's fourth-best cornerback and is the top recruit in D.C.
Currently, his top schools are, without surprise, mostly consisting of SEC schools. The 6'1", 182-pound prospect most recently visited Vanderbilt on April 2.
His top two schools however are Florida and Maryland, with the latter being within the D.C. metro area. So if Tabor decides he wants to stay close to home, the Terrapins could wind up with one of the best defensive prospects in 2014.
Star Ranking: 4
Top Schools: Texas, Texas A&M, Notre Dame, Florida, Ole Miss, Ohio State
On June 12, Adams tweeted out his top six schools, but was sure to throw in the disclaimer that they were in no particular order.
Currently rated as the fourth-best safety in the country, this 6'0", 199-pound product of Carrollton, Texas, most recently visited Ole Miss on June 19. He's also made two unofficial visits to Texas since March, the most recent being on June 2.
If Adams decides to stay in the Lone Star state for his college days, the Texas Longhorns be the best option. If he leaves the state, Adams' best bet would be to join the Florida Gators.
Star Ranking: 5
Top Schools: Alabama, Georgia, Florida State, Miami, Notre Dame, South Carolina
Listed as the best weak-side defensive end in the nation, Carter will be a great piece for whoever lands him.
Carter runs a 4.60 40-yard dash, incredibly fast for a defensive lineman. He also stands at 6'5", so he has great size.
However at just 232 pounds, he'll likely either have to bulk up in college or switch to linebacker.
Gerry Hamilton of 247sports.com predicts that Carter will fall into the arms of Nick Saban and the Alabama Crimson Tide.
Star Ranking: 5
Top Schools: Florida, USC, Illinois, Florida State, LSU
This 5'11", 185-pound prospect from California is a speedy cornerback that has offers from all over the country.
Jackson is rated as the third-best cornerback of his class and the best one in California. He's visited USC three times since March, including attending their camp on June 25.
That has led Scott Schrader of 247sports.com to predict USC as the landing spot for Jackson.
Star Ranking: 5
Top Schools: Alabama, LSU, Arkansas, Auburn, Michigan
The heated rivalry between SEC powerhouses Alabama and LSU is playing itself out in the recruitment of offensive tackle Cameron Robinson.
Currently listed as the top offensive tackle in the 2014 class, Robinson's top two schools are the Crimson Tide and the Tigers. Expect both Les Miles and Nick Saban to be relentless in their recruitment of this 6'6", 318 pound Louisiana product.
Star Ranking: 5
Top Schools: LSU, Texas A&M, Florida, USC
This Louisiana product runs a 4.45 40-yard dash and is a track star at his high school as well.
Rated as the best wideout in the 2014 class, Noil's top choices are by nobody's surprise dominated by SEC schools. LSU and Texas A&M are his top two choices, with Brian Perroni predicting LSU as Noil's landing spot.
However, if this 5'10", 176 pound prospect wants to make an immediate impact, he may be better off going to Texas A&M, where he could potentially have Johnny Manziel throwing him the ball.
Star Ranking: 5
Top Schools: Michigan, Alabama, Florida, LSU, USC
Hand is currently rated as the top prospect in the entire 2014 class according to 247sports, and for good reason. This Virginia product checks in at 6'5" and 240 pounds and runs a 4.60 40-yard dash.
That's why the likes of Michigan, Alabama and Florida, his top three schools, are drooling at the chance to nab this prospect.
Steve Wiltfong of 247sports.com has Michigan as the most likely destination for Hand. He most recently visited the Wolverines in March, and will take his official visit there on September 6.
Star Ranking: 5
Top Schools: Alabama, LSU, Auburn, Florida State, Georgia Tech
While Da'Shawn Hand is the top 2014 prospect on 247sports.com, the site has Fournette as the top prospect in the 2014 class according to composite rankings, which factors in all of the recruiting services.
So as the consensus top player in his class, Fournette is sure to grab attention at The Opening.
Currently, his top two schools are Alabama and LSU. And like Cameron Robinson, Fournette has his sights on one of those two SEC powerhouses.
This 6'0", 225 pound prospect who's also a track star has great speed and good size for a back. His last unofficial visit was to LSU on April 20. He last visited Alabama on March 14.
JC Shurburtt of 247sports.com projects that LSU will land this highly-coveted running back.