Comparing EPL's Best Players to Hollywood Actors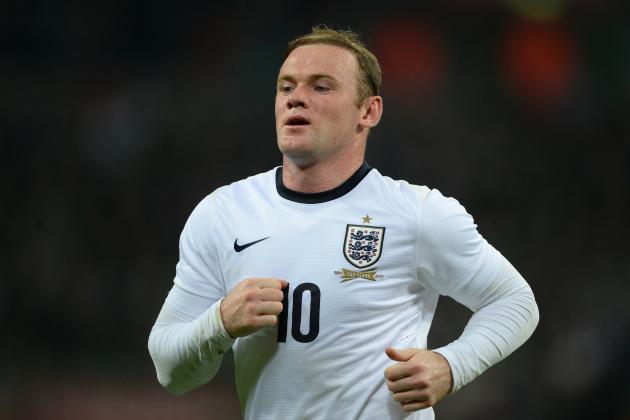 Mike Hewitt/Getty Images

Comparing the best of the English Premier League to some of Hollywood's top actors has to go more than surface deep.
For instance, there are not many obvious similarities between Manchester United veteran Ryan Giggs and a screen icon who has been near the top of his profession for four decades.
In other cases it is a little easier. Maverick striker Wayne Rooney compares well to an actor whose peak was also short-lived and who cannot seem able to recapture his early promise.
Here are seven comparisons between seven of the English Premier League's best players and some of Hollywood's most famous actors.
Begin Slideshow

»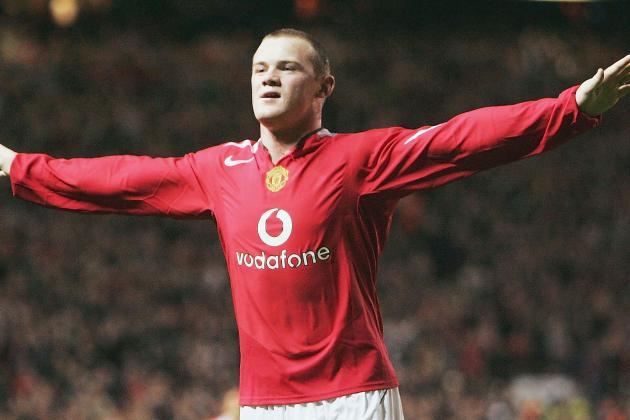 Laurence Griffiths/Getty Images
Rooney has lost his way slightly, after a superb early career.
At one time Wayne Rooney could do no wrong in the world of football. He was the best young England international in over a decade and the jewel of Manchester United.
However, Rooney slowly started to come off the rails, after a superb early career. Today, the once hottest prospect in the game is now considered a shadow of younger days.
Rooney's trials compare well with Hollywood heavyweight Russell Crowe. The New Zealand icon also began his career with an early flourish.
Crowe enjoyed a streak of impressive performances in marquee films at the end of the 90's and into the new millennium. Few actors could compare with Crowe's run that included superb turns in L.A. Confidential, The Insider and Gladiator.
When he scooped the Best Actor gong for telling us all his name, Crowe seemed certain to be the next great Hollywood actor. But it never quite worked out that way.
A run of average films including A Beautiful Mind, Master and Commander and Proof of Life, dimmed Crowe's initial credibility.
As did his penchant for angry behaviour off-camera. Crowe and Rooney are united by their famously volatile tempers.
Crowe once used to mix it up off-screen more often than Rooney verbally abused referees, corner flags and camera men.
But the clearest comparison between Rooney and Crowe is their failure to truly deliver on remarkable talent.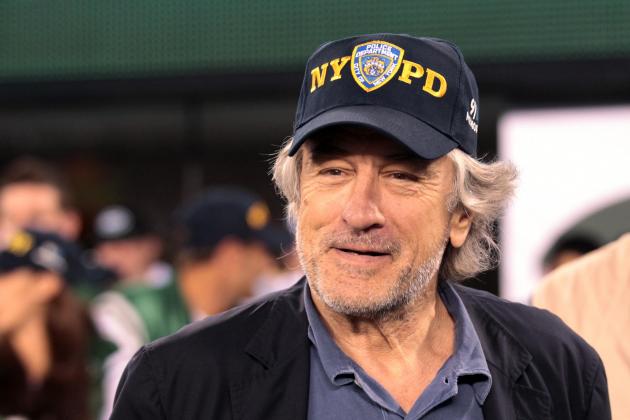 Anthony Gruppuso-USA TODAY Sports
De Niro and Giggs have been around forever.
It does feel ever so slightly wrong to compare Ryan Giggs to Robert De Niro. The Welsh wing wizard certainly does not possess the iconic actor's presence or charisma.
It is also hard to see Giggs ever matching De Niro's volatility. Unless when he finally does retire, Giggs finds he misses football so much, he channels his inner Travis Bickle. But that's probably a long shot.
What Giggs does share with De Niro is longevity. They have each been staples of their respective fields and have managed to stay near the top for a very long time.
That has been thanks to a willingness to reinvent themselves. This is one area where even a long-time De Niro fan would have to give Giggs the edge.
The fleet-footed ace who once terrorized the flanks, has made himself a supporting striker and a central playmaker in latter years for Manchester United.
That is a shift that is easier to bear than De Niro's choice to go from the king of method acting, to a regular fixture alongside Ben Stiller and Jason Statham.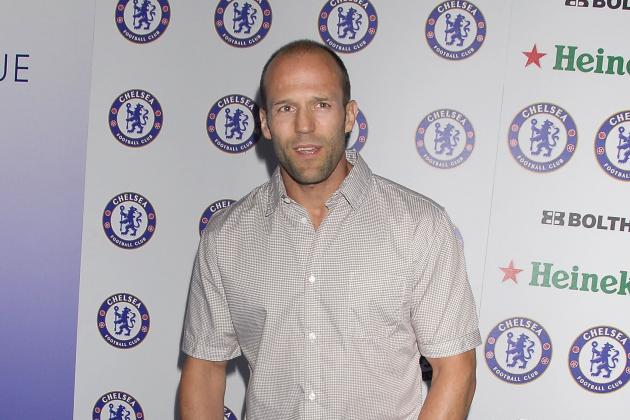 Charley Gallay/Getty Images
Statham and Fellaini have made fine careers out of only doing a few things.
Okay so that hair is a major difference between Everton's Marouane Fellaini and Jason Statham. However, in terms of using their specific talents to maximum advantage, the two are a worthy comparison.
Both have made fine careers out only doing a few things over and over. If you want aggression and aerial power in midfield and attack, you won't find a better option than Fellaini.
There is not much more to the towering Belgian international's game, but he makes it work. In fact he makes it work so much, he is now a £23 million target for top-four teams.
Fellaini must have taken note of Statham's career. The London-born actor has stuck exclusively to action movies.
It is a decision that has paid off. Statham can be relied upon to be the same in virtually every film. Yet it clearly works for some.
His success in thoroughly interchangeable performances, in the likes of The Transporter and Killer Elite, has made Statham a fortune.
Fellaini seems sure to use a similar career model to cash in this summer.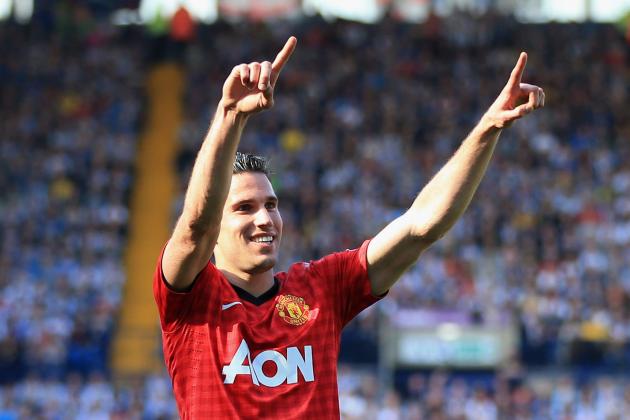 Richard Heathcote/Getty Images
Robin van Persie has become a star later in his career.
Robin van Persie and Robert Downey Jr. have both overcome early problems to become major stars later in their careers.
Both were considered trouble and arrogant as rising young stars. Downey Jr, was often thought of as difficult to work with. Similar issues pushed van Persie out of Feyenoord and into the EPL with Arsenal.
Both battled issues that threatened to overshadow their immense talents. Downey Jr. dealt with drug abuse, while van Persie could not avoid the injury bug,
That meant there were only fleeting glimpses of each man's incredible ability early on. However, things gradually changed and both have come good as they have aged.
It took until the latter years of his 20's for van Persie to become a world class central striker. Downey Jr. was in his early 40's when he landed the lead in the Iron Man franchise that has made him a box office heavyweight.
Downey Jr. excelled as Tony Stark, making him a smug, wise-cracking rogue. That is appropriate, because there is definitely no shortage of smugness or conceit from van Persie.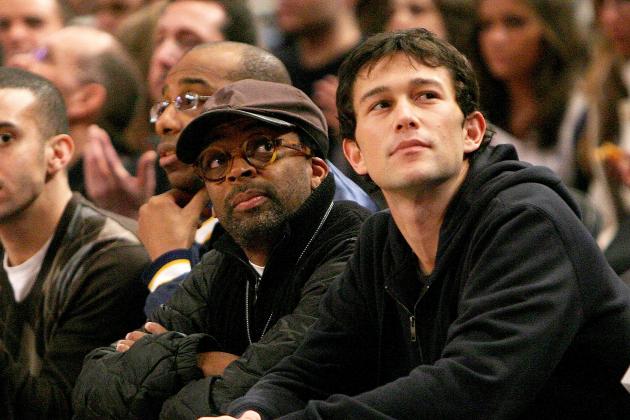 Nick Laham/Getty Images
Joseph-Gordon Levitt has gone from child prodigy to grown up star.
Gareth Bale and Joseph Gordon-Levitt were both highly touted youngsters who took time to develop into grown-up stars.
Gordon-Levitt was superb as a teen actor in the sometimes brilliant comedy 3rd Rock From The Sun. Bale was a 17-year-old sensation who cost Tottenham Hotspur £5-10 million in 2007.
But like Gordon-Levitt, Bale could not immediately follow up a good start to his career. Despite a stunning free-kick against Arsenal in September 2007, Bale spent most of his early years at Tottenham on the bench.
He had almost disappeared from trace, before then-manager Harry Redknapp needed someone, anyone, to fill a left-side berth in midfield.
This was similar to Gordon-Levitt, who had nearly been forgotten until Rian Johnson's devilish indie flick, Brick in 2005. Since then he has gone from strength to strength, just like Tottenham's roving left-side forward.
Playing for Spurs means Bale has not quite yet cracked the big time, just like Gordon-Levitt has yet to make the A-list. But the ascension to the top seems inevitable for both.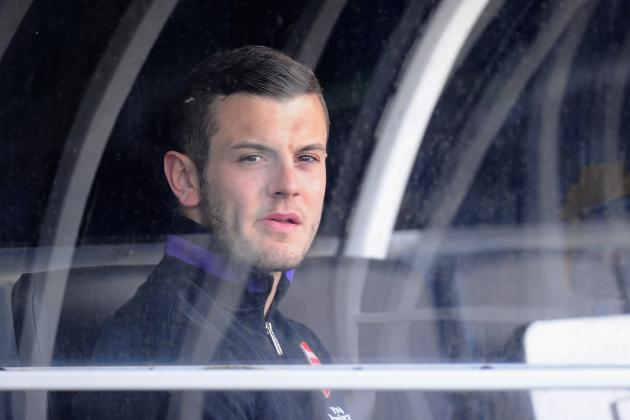 Mike Hewitt/Getty Images
The football world is waiting for Jack Wilshere to take the next step.
It was a very good year in 2010 for both Jack Wilshere and Jesse Eisenberg. Wilshere had broke into the Arsenal first-team and established himself as his country's brightest young talent.
Eisenberg had starred in David Fincher's scathing social media biopic, The Social Network. However, since 2010, both have found it tough to build on that early promise.
Injuries kept Wilshere out of the following season and his return last season yielded only mixed results. Eisenberg has not come close to matching the heights of his peevish, nuanced performance as the founder of Facebook.
Fans are waiting for both to take that next step.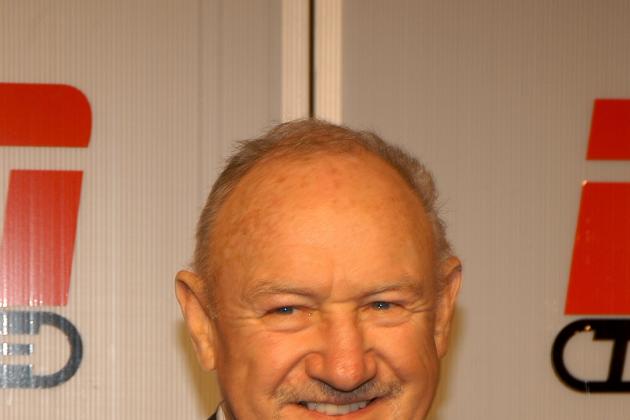 Jamie McCarthy/Getty Images
Gene Hackman is a guarantee of quality.
Gene Hackman virtually guarantees quality every time he appears on-screen. The only EPL player who comes close to matching Hackman's consistent quality, in footballing terms, is Frank Lampard.
Chelsea's tireless midfield general delivers excellence season after season. He has been the bedrock of the West London club's sustained success since 2003.
Just as Lampard can be relied upon to deliver double-digit goals in a season, Hackman can be trusted to bring his characters to life in unforgettable ways.