World Football: 20 Managers Who Will Make Their Mark This Season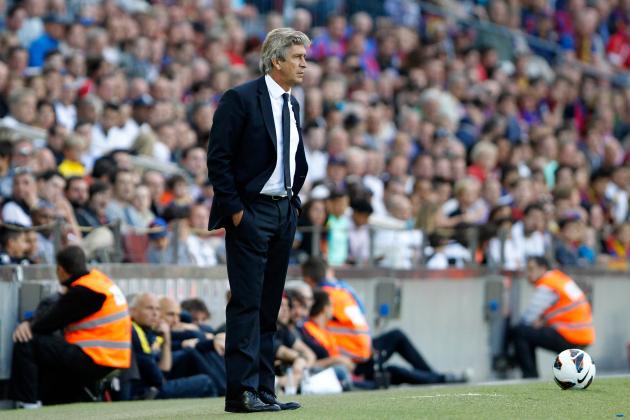 David Ramos/Getty Images

The 2013-14 world football season is fast approaching now, with plenty of new managers settling into their jobs or returning bosses hoping that this will be the year their plans come to fruition.
A new beginning of the season always brings an air of expectation and optimism with it, and each new term is a chance to show what teams and individuals are capable of. Often the men most under the spotlight at this point are the managers, who are busy in transfer dealings, leading a squad into preseason or hoping to prove that a disappointing previous season was a one-off.
Here are the 20 managers around the game who can go on to have a big impact during the rest of this year or forthcoming season. Making their mark, of course, is relative compared to what they have either done previously or what is expected of the club—but all are capable of having positive, tangible impacts which will be taken note of throughout the game.
Begin Slideshow

»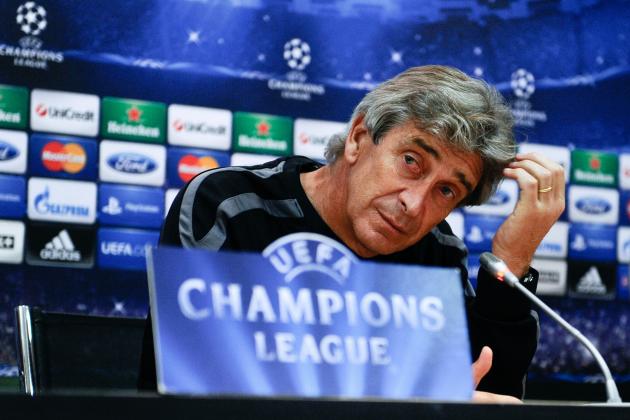 David Ramos/Getty Images

We'll start off with our cover boss; Manuel Pellegrini is newly appointed at Manchester City after replacing Roberto Mancini and will be looking to make an immediate impact in the Premier League.
After spells in Spain with three clubs, he'll be looking to show he can mix it with the best with big money to spend at City.
What would represent success for Pellegrini and City this season? Arguably qualification from the group stages of the Champions League is a must. That alone would be a step forward for the club, though a league title challenge and to try and win a domestic trophy will also be on the agenda.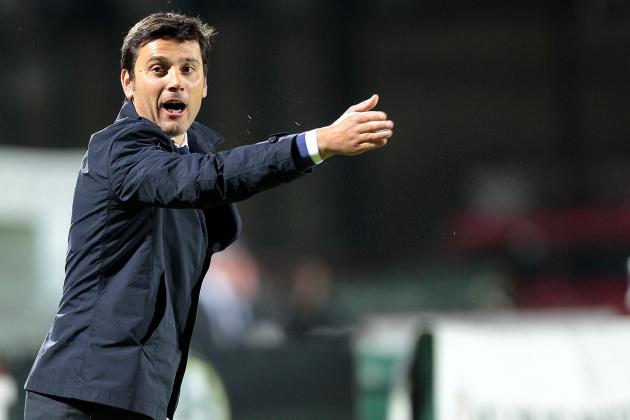 Gabriele Maltinti/Getty Images

Fiorentina boss Vincenzo Montella just narrowly missed out on guiding his team to a Champions League spot last season, finishing fourth in Serie A, two points behind AC Milan.
He has managed to put a fine squad together and get them playing some terrific football, while he has also gotten the best out of the likes of Adem Ljajic after a tactical switch midway through last season.
This coming season he'll also have the fit-again Giuseppe Rossi to call upon, which could be the big push Montella and his team need to breach the top three. Look for Montella and Fiorentina to have a good impact on Serie A next season, as well as in the Europa League.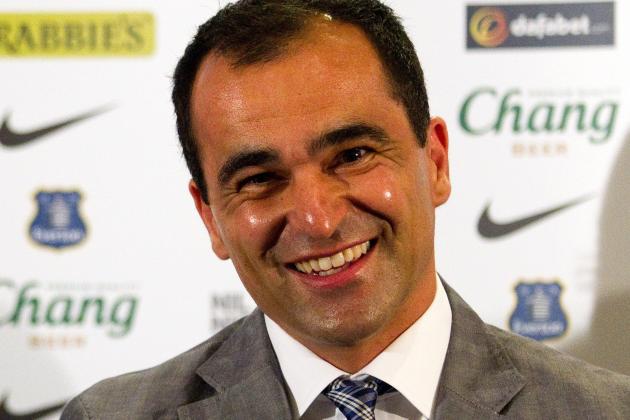 Paul Thomas/Getty Images

Back to the Premier League now and another newly appointed boss.
Roberto Martinez has long been seen by many as a quality coach at a below-average side, punching above his weight to keep Wigan Athletic in the top flight. Last season he guided them to an FA Cup win, but they were also relegated in the process, prompting the Spaniard to deem this the season to be off.
Everton is his new destination and there will be plenty of curious, and doubting, eyes on him to see whether he can maintain Everton in their relatively lofty top-six-or-seven position, where they have been for some time under David Moyes.
Martinez will get time, patience and support from his board, and he'll be expected to deliver the goods in return.
It could prove to be an excellent marriage of club and boss, and Martinez will show within his first season plenty of signs to suggest he'll be a big success.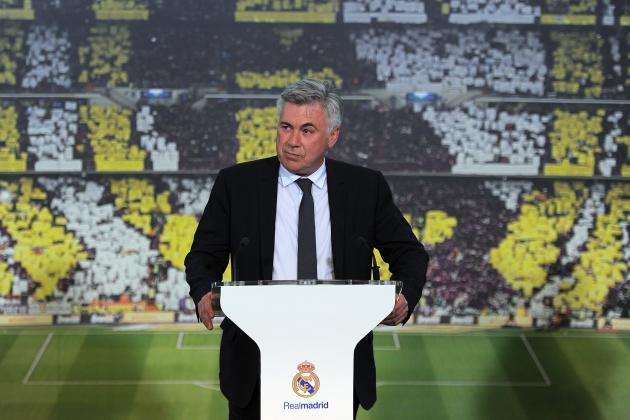 Denis Doyle/Getty Images

Having barely gotten his feet under the table at Real Madrid, new manager Carlo Ancelotti is already being heralded as a saviour of sorts. Given the apparent internal strife, the apathy toward the former manager by the media and the lack of success last season, anybody would think Real performed disgracefully all season.
Of course, they actually came second in La Liga, runners up in the Copa del Rey and reached the last four of the Champions League.
Still, at Real, that does constitute failure.
Ancelotti has the personal character, the managerial ability and, so far, the backing of the fanatical and influential media to turn the Real around and help them have a big impact next season in both major tournaments.
The Italian has won league titles at his last three teams; don't back against him making it four in a row with Real next season.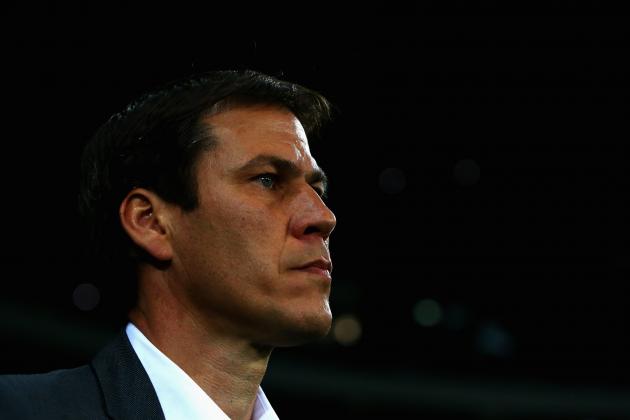 Dean Mouhtaropoulos/Getty Images

French boss Rudi Garcia is another manage who will be hoping to make a big impression in Serie A during 2013-14.
Having spent the past five seasons at Lille, Garcia has taken over now at AS Roma and will be tasked with taking the capital city side back up the table, after they ended in sixth last term. Roma need some managerial consistency—and ability—after going through Montella, Zdenek Zeman and Aurelio Andreazzoli in the past 30 months alone, and Garcia will hope to provide both.
He inherits a squad filled with talent such as Daniele De Rossi, Miralem Pjanic, Erik Lamela and Marquinhos, as well as legendary Francesco Totti.
Garcia has proven himself capable of moulding good players into a very exciting team; now he gets the chance to do so in a bigger, better league with far more expectation on him.
Expect him to rise to the task admirably.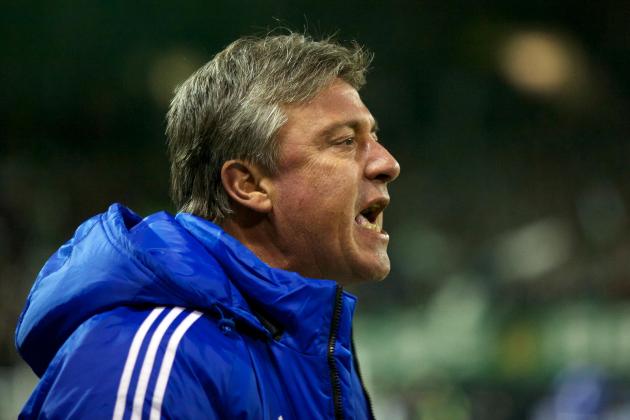 Jaime Valdez-USA TODAY Sports

Stateside now and Montreal Impact's head coach Marco Schallibaum is having a great season.
Having taken over in January, he has led Impact to the top of the Eastern Conference, losing just four times in his 15 games. His side are a single point clear of the New York Red Bulls at present—but have three games in hand.
Schallibaum, previously having worked at some of the top sides in his native Switzerland, can help guide Impact through to the MLS Cup and to have a big say in the outcome of the tournament; quite some turnaround from the team failing to reach that stage last year when they ended seventh.
Richard Heathcote/Getty Images

Chelsea have re-appointed former boss Jose Mourinho, and the odds are that most people will expect him to do well.
Mourinho simply wins trophies wherever he goes, having already done so at Chelsea beforehand, and will himself believe he can bring more silverware to Stamford Bridge.
It's hugely early to call, but given the character and ability of the man, real success would be Mourinho guiding Chelsea to the league title in his first season back. And he can very well manage it.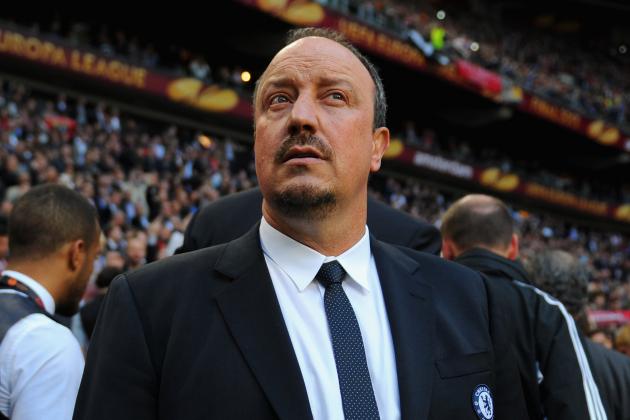 Michael Regan/Getty Images

Rafa Benitez is up against it next season having taken over at Napoli, who finished second in Serie A.
However, his tactical know-how and experience in winning trophies means that this doesn't have to be a glass ceiling for the club; he might not overhaul Juventus in his first season, but he can help Napoli have a great Champions League campaign and press for domestic cup honours once more too.
Benitez faces a battle to keep some of his star names at the club in his first summer, but if they leave and he is allowed to reinvest money, he can build a team capable of winning trophies in short order.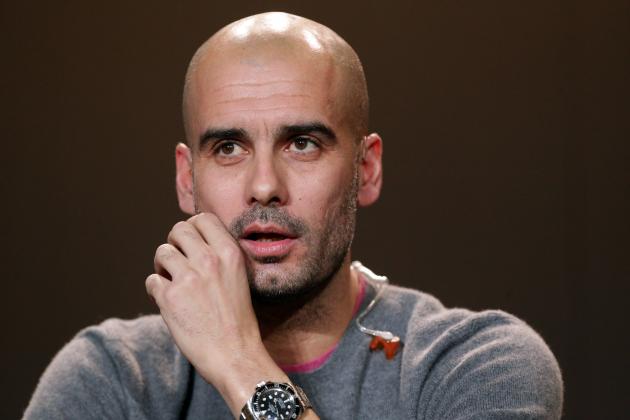 Christof Koepsel/Getty Images

Of course, few lists regarding managers accomplishing impressive feats would be complete these days without Pep Guardiola.
This one is no different.
Guardiola has a fantastic team at his disposal but an almighty challenge to live up to; he takes over a Bayern Munich team which has just won every major honour they competed for, Bundesliga, German Cup and Champions League.
What can Pep do to top that? Why, do it all again, of course. And in more style.
And he will.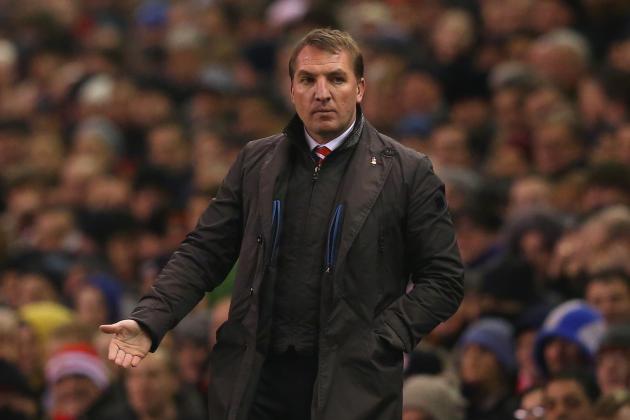 Alex Livesey/Getty Images

Liverpool boss Brendan Rodgers faced a tough task when he took over, and after a first season of stability and gradual improvement, the club and fans will be looking to him to provide much more next year.
Rodgers' belief in his methods and his ability to get the best out of his players will see him improve the team enough to make big strides during the next campaign, if he can bring in the players during the summer transfer window to make a difference in quality in his starting team.
A top-four place is not out of reach, and Rodgers can be the man to take Liverpool back into Europe and, given time, beyond.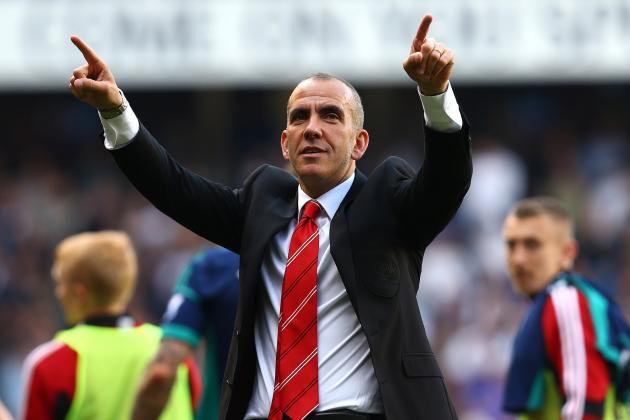 Jan Kruger/Getty Images

A wild card option, no doubt, but Paolo Di Canio's individual approach to management has yielded success at the lower levels of English football and the man himself has no doubts that he can translate that to the Premier League.
Some of Sunderland's players might have to get used to a somewhat unconventional method of man-management, but if he gets results, fans and the board won't mind how he does it.
Di Canio can transform Sunderland into the top-half side that they should have been already, given the amounts of money spent over the past couple of years.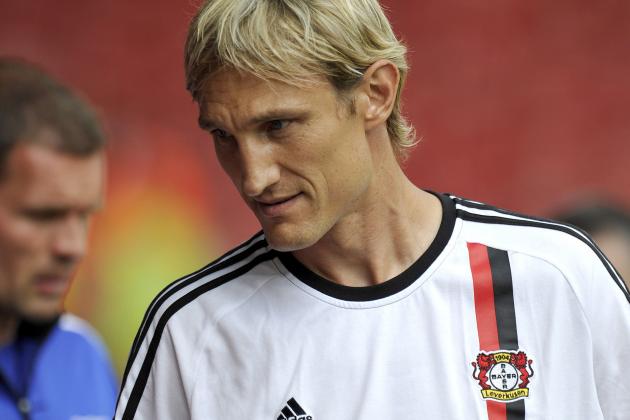 Clint Hughes/Getty Images

Sami Hyypia was the team manager of Bayer Leverkusen last season, and has now taken over as the head coach for the side.
It will be his first season in sole charge of a club, and he will have every confidence of making a success of it. Hyypia played the game at the highest levels for more than a decade and made a good transition to coaching last season; this time around he can prove his own real worth in the dugout.
Bayer finished third last season, good enough to secure a Champions League place, and the Finnish coach will have high hopes of emulating that Bundesliga placing as well as having an impact on the continental stage.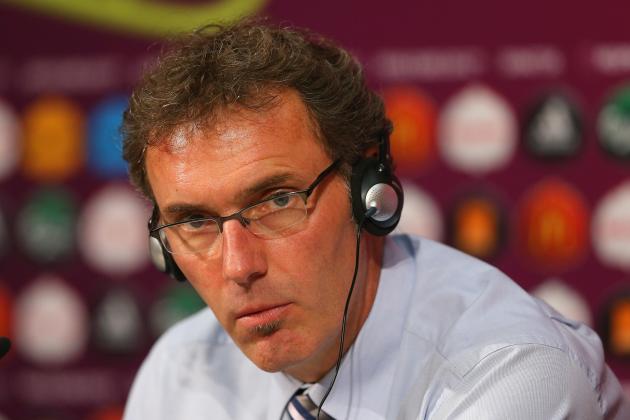 Handout/Getty Images

Laurent Blanc was appointed Paris Saint-Germain boss after Carlo Ancelotti's departure, and he faces a big test in attempting to retain the Ligue 1 title in his first season.
Of course, having players such as Zlatan Ibrahimovic and Thiago Silva at his disposal should make the task easier, but PSG didn't have it all their own way last season.
Blanc can help PSG progress further in Europe as well though, and has enough experience of managing big-name players that he can attract new names this summer.
Claudio Villa/Getty Images

Antonio Conte won the Serie A with Juventus last season, and his big task for next season will be to not only repeat the feat next year, but also try to take them further in the Champions League.
He's already getting his rebuilding of the team off to a great start with the signing of Carlos Tevez, and such proven talent will provide a big step in the right direction to trying to do so.
Juve could certainly be a force to be reckoned with in Europe next season and Conte will play a big part in that.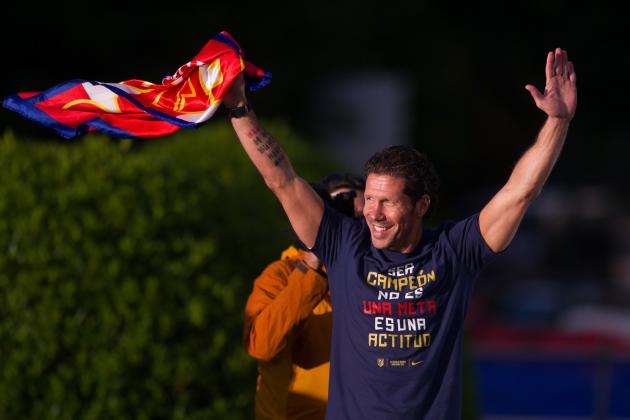 Denis Doyle/Getty Images

Diego Simeone has already made fantastic progress whilst at Atletico Madrid, culminating so far in a third-place finish and a Copa del Rey trophy last term.
Next year he will be hoping to go on and prove just how good a manager he is by guiding Atletico through the Champions League group stages and into the latter part of the tournament.
Can he push even higher in La Liga? It's going to be a hugely difficult task; even just staying in third place for two seasons would represent relative success. As the team continues to grow with the manager in place, more of Simeone's talents will become apparent and he is more than capable of guiding Atleti to their best season in recent times.
Another trophy and perhaps a quarterfinal of the Champions League will secure his name as one of the best young managers in Europe.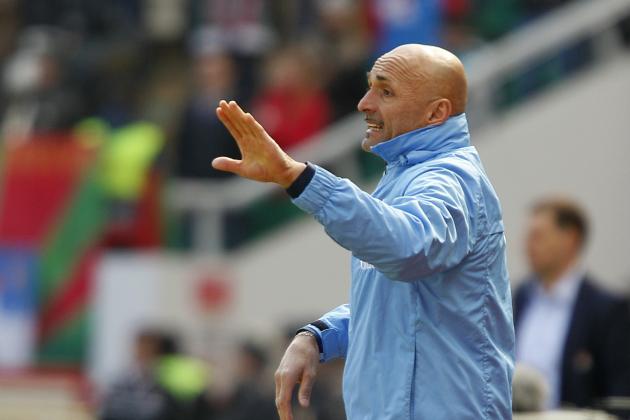 Dmitry Korotayev/Getty Images

Over in Russia, Zenit St. Petersburg were pipped to the Premier League title by CSKA Moscow.
Next season manager Luciano Spalletti will be determined to put the disappointment of second place behind him by winning the title that he won in 2010 and 2012.
He was also the first coach to take Zenit through to the knockout stages of the Champions League; next year he'll be expectant of doing so again and, if his team spends more money this summer, they will certainly be competitive enough to do that.
Spalletti is creating something of an unlikely legacy at Zenit and next year he could lay down many more markers to that end.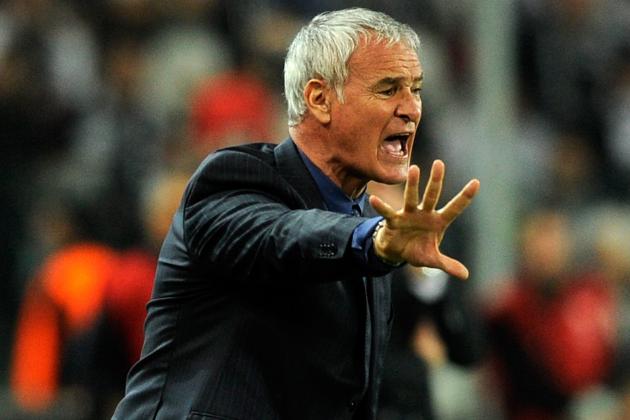 Claudio Villa/Getty Images

Claudio Ranieri has taken his Monaco team from Ligue 2 to the top flight and they have wasted no time in spending big this summer to compete at the highest levels
The remit is clear; get Monaco straight to the top of the French football pyramid, and qualify for the Champions League.
It might take Ranieri and his team more than one campaign to lift the title, but he will certainly be able to push them into the top two or three, good enough for a Champions League qualifying spot at worst.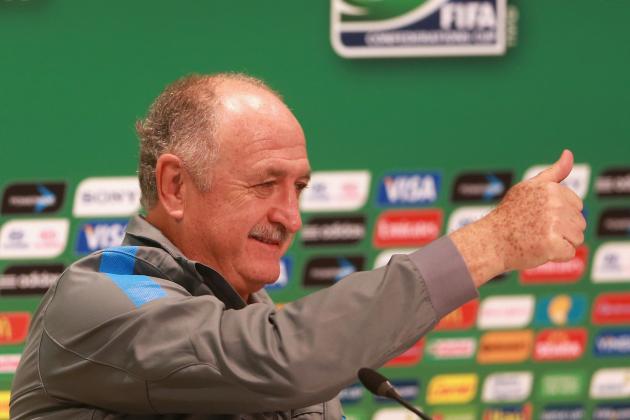 Scott Heavey/Getty Images

"Phil" Scolari has already had an impact this season—he's just won the FIFA Confederations Cup with Brazil.
But bigger titles await.
We're one year away from Brazil's next competitive action, but let's put it out there right now...Scolari will do the nation proud when the 2014 World Cup rolls around.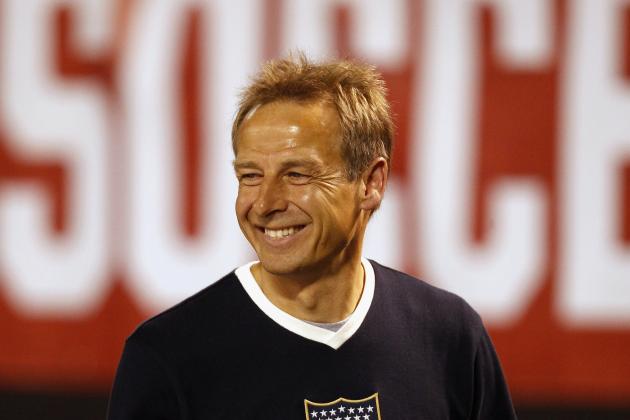 Matt Sullivan/Getty Images

Jurgen Klinsmann doesn't appear to be everybody's cup of tea, but the USMNT manager has guided his side to the top of the Hexagonal in qualifying for the World Cup next year and is getting closer to finding his preferred formula.
He still has time to perfect it, and take a side to Brazil next year capable of challenging toward the latter rounds.
What are the objectives of the nation once there?
For Klinsmann, perhaps reaching the quarterfinals would be just cause for considering the campaign a success; USA have only reached that stage once since the fledgling World Cup tournament in 1930.
The German is capable of guiding his team to the last eight in Brazil next year.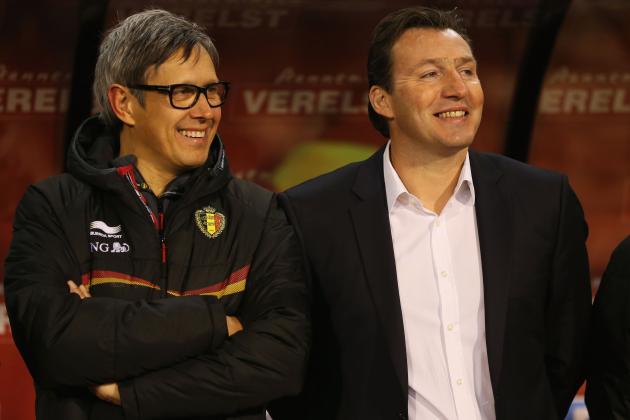 Bryn Lennon/Getty Images
Wilmots: right side of photo
The European team of whom most neutrals expect excitement and quality outside of Spain and Germany perhaps, Belgium are a fast-growing national team with a host of talented young players at their disposal.
Marc Wilmots is the man who leads them into battle and they are currently top of their World Cup qualifying group with just three rounds left to play.
Given the stars available to him, he's got a great chance of making a huge name for himself by having a successful World Cup campaign next year. Belgium haven't qualified since 2002 and have only ever once reached the quarterfinals or beyond; don't bet against Wilmots doing just well enough to break that long streak.
A big club job could be beckoning him this time next year.