San Jose Sharks: Top 3 Free Agents San Jose Should Have on Their Offseason Radar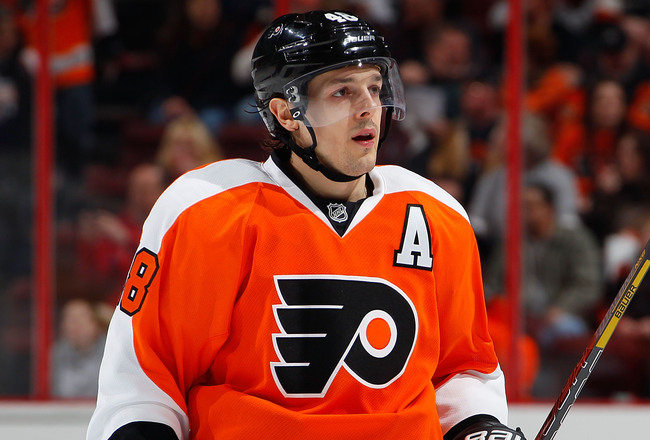 Paul Bereswill/Getty Images
The San Jose Sharks had an entirely different look in the second half of last season. Coach Todd McLellan and general manager Doug Wilson managed to turn a team driven solely by talent and physical prowess into a team built around relentless speed and defense, which produced results that should remain sustainable next season with the same group of players.
With that change in mindset and strategy on the ice comes players who must fit into San Jose's new system. Wilson may not have much room to work with when it comes to high-profile free agents, although the pickings are a little slim this offseason, but the Sharks will undoubtedly look to create depth and scoring with those who are available.
Surprisingly, the Sharks had an impressive season in 2013, but there are spots on the roster that need to be filled and only a few key free agents who will fit into a suddenly powerful and well-balanced attack.
David Clarkson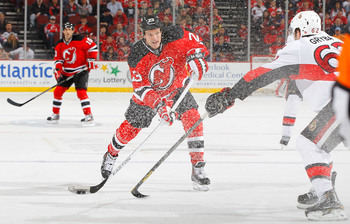 Jim McIsaac/Getty Images
Of all of the available free agents this offseason, Clarkson is the one player the Sharks must have interest in.
A weakness that continues to haunt San Jose is the lack of scoring in critical moments, both during the regular season and postseason. Although the Sharks ranked fourth in the NHL in shots on goal last season, the lack of quality shots has continued to be an issue.
Clarkson, who will be highly coveted when he hits free agency July 5, was fourth in the NHL in shots on goal (180 SOG), with 15 of them hitting the back of the net.
Clarkson would be a perfect fit in San Jose, but he should be in for a huge pay day this offseason—something that could deter Wilson from making a rather significant move in the wake of Logan Couture's long-term contract and the looming contract decisions of Joe Thornton, Patrick Marleau and Joe Pavelski after next season.
Nathan Horton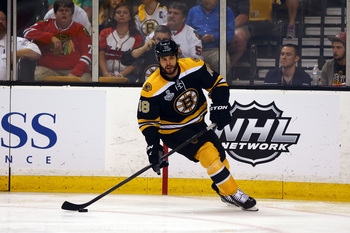 Elsa/Getty Images
Horton has shown to be productive if placed on the right line, and the Sharks would have a hard time not finding the right group of players to complement Horton in teal.
As mentioned, the Sharks will be in the market for consistent scoring this offseason from free agents who can fit into the team's fast and physical style of play—Horton seems to be another player who could fit right in.
Although his injury history is something to remain cautious about, his production in the 2013 NHL playoffs is proof enough he deserves the money he is about to receive this offseason.
Danny Briere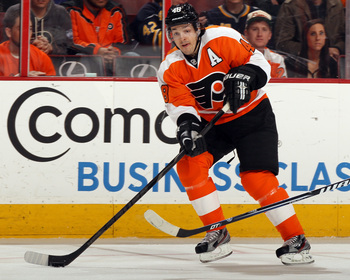 Elsa/Getty Images
With Scott Gomez presumably contemplating a return to the Sharks, San Jose would be wise to give Danny Briere a look. The 35-year-old is on the last leg of his NHL career and will be looking to land with a team that can give him the best chance at the Stanley Cup.
Briere will provide leadership and can still put up productive numbers, as was evident by a 68-point season just two years ago.
With Gomez not able to give the Sharks that kind of production anymore, Briere could be a nice fit on a team that could use the veteran leadership as well as playmaking ability.
Keep an Eye on Michael Ryder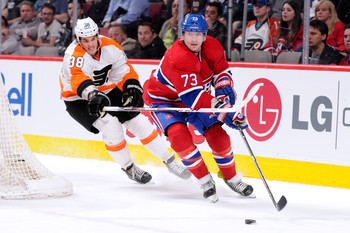 Richard Wolowicz/Getty Images
Michael Ryder is another player on the free-agent market who can put the puck in the net, making him a prime target for the Sharks.
Ryder will come with a slightly lower price tag than others on the market this offseason, but his production on offense will make him a second-tier option that Wilson and Co. should certainly look into.
Follow me on Twitter @ScottSemmler22
Keep Reading

San Jose Sharks: Like this team?