The first week of the 2013 Wimbledon was filled with upsets, but the second week will be dominated by the stars remaining in the tournament.
Wimbledon is one of the most prestigious tournaments in all of tennis, but it has lost some of its biggest stars early on. Roger Federer, Rafael Nadal, Maria Sharapova and Victoria Azarenka are all out of the tournament.
With those stars out, other players will now have a better chance to win a Grand Slam.
Upsets dominated the first week of the tournament, but the later rounds will feature the top seeds coming through.
Here are a few bold predictions for the final week at Wimbledon.
Novak Djokovic won't play for the trophy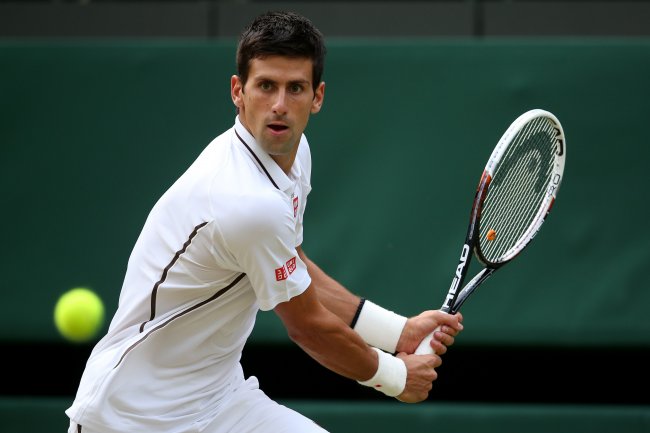 Clive Brunskill/Getty Images
The top-seeded Novak Djokovic (SRB) won all nine sets in the first week and didn't look like he was tested at all.
He will now face tough competition on his quest to winning a second Wimbledon title.
No. 13 Tommy Haas (GER), No. 7 Tomas Berdych (CZE) and No. 4 David Ferrer (ESP) are all potential matchups for Djokovic leading up to the title match. If Ferrer doesn't make it to the semifinals, No. 8 Juan Martin del Potro (ARG) could be there instead.
It's a tough road ahead for Djokovic. He faced only one seeded player through the first three rounds, but he will be tested in each of the next three matches.
Djokovic will be going home without his second win at Wimbledon, and he will be knocked out before the final round gets underway on Sunday.
A British player finally wins Wimbledon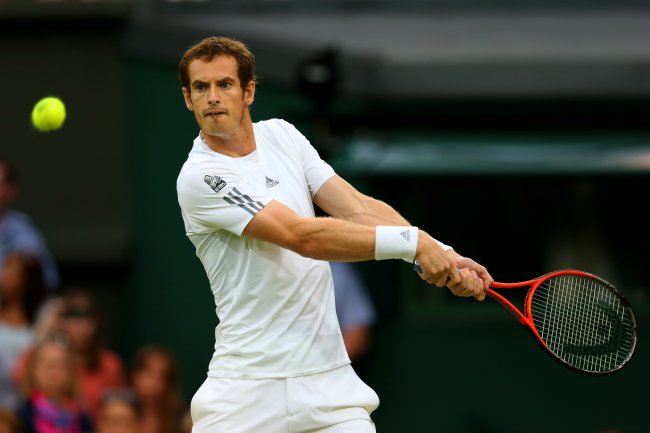 Julian Finney/Getty Images
For the first time since 1936, a player from Great Britain will win Wimbledon.
Andy Murray will be the man who accomplishes the feat, and his recent history makes him a good candidate. He has made it to the semifinals in four straight years, including a trip to the finals last year.
He will get the job done this year.
On his side of the bracket, only No. 20 Mikhail Youzhny (RUS) and No. 24 Jerzy Janowicz (POL) are the only players seeded. He will take on Youzhny next, but the road to the finals looks good for Murray.
The 26-year-old is looking to make history, and everything is starting to line up. He has not dropped a set in the tournament, and he has benefited from all of the upsets.
At the end of this year's tournament, a man from Great Britain will be the winner.
Serena Williams cruises to another Wimbledon title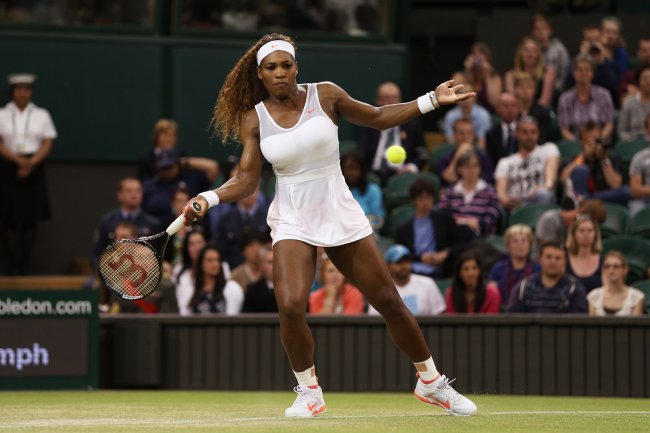 Clive Brunskill/Getty Images
The top-ranked female will not suffer a letdown at Wimbledon. She has dominated the field in six sets through three rounds, and she will continue her strong showing the rest of the way.
Williams (USA) is the defending champion. She has three out of the last four tournaments at Wimbledon and five overall in her career.
She is on an incredible run right now. She has won three of the last four Grand Slam tournaments and will add to the list when she wins this tournament.
Nobody is playing at Williams' level right now. She is dominating the field, and her toughest competition is already out. Azarenka, Sharapova and Sara Errani (ITA) were all threats to Williams, but she will not have to face any of them.
With a depleted field, Williams looks like a good bet to win Wimbledon. Don't be surprised if she is able to win the finals in two sets.
*All information is from Wimbledon's official website.