We're days away from UFC 162, a fight card that could result in a great deal of movement in the rankings of the featherweight and middleweight divisions.
The five-fight main card will feature three middleweight bouts and two featherweight contests. Of the 10 fighters competing in these bouts, all but three are ranked in the top 10 in their division. A win for any of the three outside the rankings could easily put them "in the mix."
The most important bout on the card, and the one that has been generating talk ever since it was officially announced, is the matchup between long-reigning UFC middleweight champion Anderson Silva and top-ranked contender Chris Weidman.
Many feel that age and the style of Weidman may spell the end of Silva's record-setting reign atop the UFC's 185-pound division. What do I think of that logic? Read on to find out, as I take a look at the odds and make my predictions for the UFC 162 main card.
Anderson Silva vs. Chris Weidman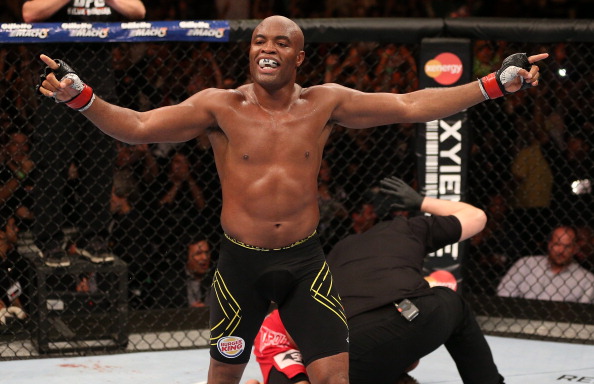 John Updike once wrote of Ted Williams, "Greatness necessarily attracts debunkers, but in Williams' case the hostility has been systematic and unappeasable." Today, that phrase would be simplified to "haters gonna hate."
What does this have to do with Anderson Silva vs. Chris Weidman? Simple, Silva has been so dominant for so long that fans want to see him fail; they want to believe that he's not as good as everyone claims he is. Silva is the New York Yankees of mixed martial arts, someone who has been dominant for so long that many dislike him because of his success.
It's my belief that it's this kind of thinking that has fans putting a great deal of stock in Silva's UFC 162 challenger, Chris Weidman.
I won't deny that, at least on paper, Weidman possesses the tools to defeat Silva. He has a solid wrestling background and a good ground game, but he also has some strikes against him.
Weidman follows a pattern. He fights at distance, gets his opponent thinking strikes and then gains the takedown. From there, he transitions to side control and goes to work with submission attempts or ground-and-pound. That's not something that will be lost on the analytical mind of Silva.
Weidman is also coming off a long layoff and a surgery. He last fought in July 2012, defeating Mark Munoz. That amount of time off will not help Weidman against the man who is arguably the greatest mixed martial artist in the history of the sport.
Another strike against Weidman is that the victory over Munoz is the biggest name fighter he has defeated. Weidman may have some impressive stylistic wins on his record, but the level of competition he has defeated pales in comparison to that of Silva's.
There's also the fact that Weidman has placed a huge amount of pressure on his own shoulders. If UFC President Dana White's claims are true, Weidman is very, very confident heading into UFC 162. White has said, "He (Weidman) looked me right in the eye and said 'I'm telling you, I apologize, but I'm going to f**k up all your superfights, but I'm going to win this fight. I'm going to f**k up all your superfights and be your next champion.'"
I don't see it happening. Weidman, who holds a degree in psychology, has done a good job in talking himself into believing that he will be the next UFC middleweight champion, but the odds are against him.
Silva will walk out of the MGM Grand Garden Arena on July 6 with the UFC title in his hands. How will he win? Second-round TKO.
Odds: Anderson Silva -260, Chris Weidman +200
Frankie Edgar vs. Charles Oliveira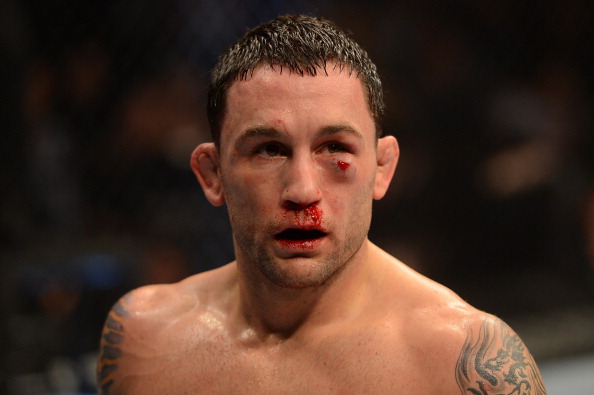 Frankie Edgar has not won a fight since defeating Gray Maynard in October 2011. Since that victory, he has dropped three straight, all UFC title fights, two to Benson Henderson and one to Jose Aldo. The losses moved his record to 15-4-1.
Charles Oliveira entered the UFC with a record of 12-0. His first two fights with the promotion were victories. After that, things got kind of rocky for Oliveira, as he went 2-3-0-1. His last outing was a knockout defeat to Cub Swanson, a fight where he also missed weight.
Both fighters will have something to prove in this bout. Edgar will be looking to show that he belongs as a top-ranked competitor in the UFC's featherweight division. Oliveira will be looking to establish himself as a top-10 fighter and show that missing weight in his last fight was just a minor blip.
Oliveira has a solid submission game, evidenced by his memorable calf-slicer submission win over Eric Wisely, but that will be no match for the tenacity of Edgar, who has gone the five-round distance in six of his last seven fights.
Edgar wins via unanimous decision.
Odds: Frankie Edgar -550, Charles Oliveira +375
Tim Kennedy vs. Roger Gracie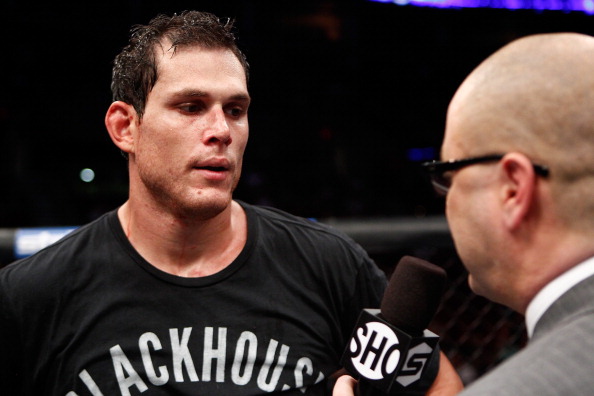 The UFC's middleweight division rankings could really see some upheaval following UFC 162. Two fighters who are currently out of the top 10 but could break into the rankings with an impressive performance are Tim Kennedy and Roger Gracie.
Kennedy comes into this fight 3-2 in his last five with his only losses being unanimous-decision defeats in Strikeforce middleweight title bouts. Gracie is 6-1 in his MMA career, with his only loss being a first-round knockout to Muhammed Lawal.
Kennedy will have the advantage in the striking department, but I think Gracie will have learned a lesson from the King Mo knockout, and that could be a problem for Kennedy.
The other X-factor that could tilt this fight in Gracie's favor is that he has a pronounced height and reach advantage over Kennedy.
This is a tough one to call. Gracie has not looked overwhelming in his short MMA career, but his ground skills are hard to deny, and I think that's how he takes this one, handing Kennedy the first submission defeat of his career. And that submission will come in the second round.
Odds: Tim Kennedy -150, Roger Gracie +120
Mark Munoz vs. Tim Boetsch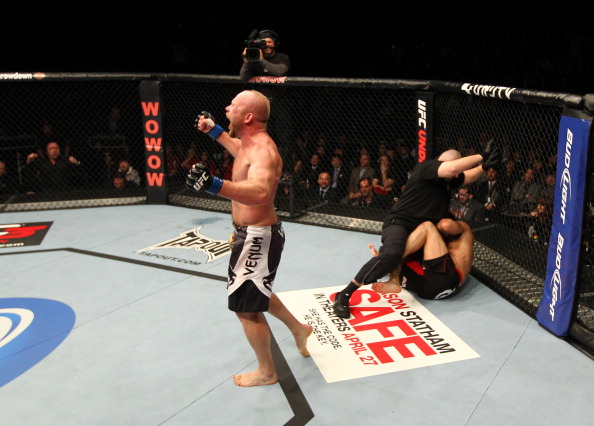 The winner of the Tim Kennedy vs. Roger Gracie bout could end up ranked in the top 10 of the middleweight division, and that spot could become available via the loser of the Mark Munoz vs. Tim Boetsch contest.
Munoz is currently eighth in the division while Boetsch is 10th. Both of these fighters are coming off losses: Munoz falling to Chris Weidman via second-round knockout in July 2012, and Boetsch losing to Costa Philippou in December. The losses derailed the title-shot hopes of both combatants.
Munoz recently detailed on his website that he had blown up to 261 pounds due to "injury, self-doubt and depression." That sends up a red flag for me. A weight cut like that is not healthy, even if it did take place over five months. It will have an effect on Munoz's cardio and conditioning, as will the fact that Munoz has not fought in nearly a year.
More concerning to me is the fact that Munoz's heart may not entirely be in the fight game at this point in his career. Allowing one loss, against a fighter who was tagged as one of the best prospects in the division, to throw him into a downward spiral is worrisome, as is the fact that he has business concerns to worry about on a day-to-day basis with his gym.
Before the loss to Philippou, Boetsch delivered a lackluster performance in a split-decision win over Hector Lombard. Boetsch showed a real reluctance to engage Lombard, which may have been a smart tactic, but it also showed a bit of a lack of confidence in his own abilities.
I think Boetsch has the psychological advantage in this fight, and if he pressures Munoz right out of the gate, he will be able to wear him down both physically and mentally and take the win via third-round technical knockout.
Odds: Mark Munoz -140, Tim Boetsch +110
Cub Swanson vs. Dennis Siver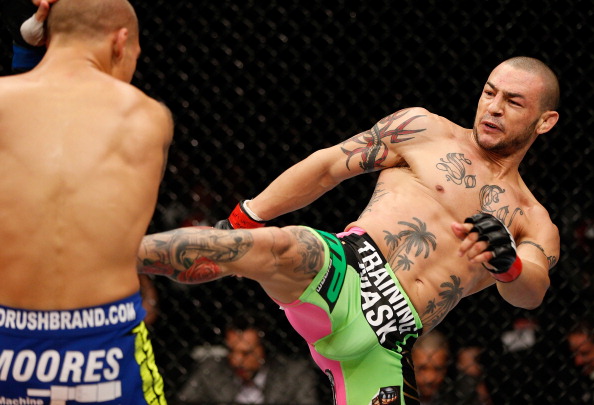 If you are a fan of the more violent side of MMA, then Cub Swanson vs. Dennis Siver is the UFC 162 fight you do not want to miss.
Swanson was inconsistent during the majority of his UFC/WEC tenure, but he's really flipped the switch as of late. Swanson has gone 4-0 since January 2012, with three knockouts and one decision. Two of those three knockouts have earned him "Knockout of the Night" honors. The streak he is on has made him a top-five fighter in the featherweight division, and he looks poised to launch himself into the title-shot conversation.
With that being said, Siver is no slouch and will be a tough test for Swanson. Siver ranks one spot behind Swanson in the division and has two unanimous decisions to his name since dropping to featherweight. In his last seven contests, he has only lost once, falling to Donald Cerrone via submission. He's a fireplug of a fighter with a solid background in kickboxing.
I think Swanson will be the more aggressive fighter, and that aggression will give Siver fits. Siver will take everything Swanson can offer, but he won't take the win.
I expect Swanson to win via unanimous decision, but I will not be shocked if this one ends in a knockout either way.
Odds: Cub Swanson -230, Dennis Siver +180
*All odds via Bovada