Michigan Football: Power Ranking the 4 Strongest Positional Units for 2013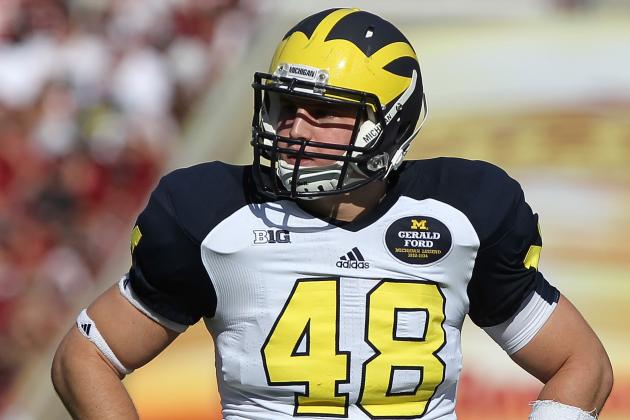 Kim Klement-USA TODAY Sports

It's always fun to look at a team's strongest areas for its upcoming season.
For Michigan, there are plenty of areas to choose from. Just which units will be the strongest on Team 134, though?
When ranking these, the starting players are obviously one of the determining factors, but the depth at the position has a huge say in things as well.
Begin Slideshow

»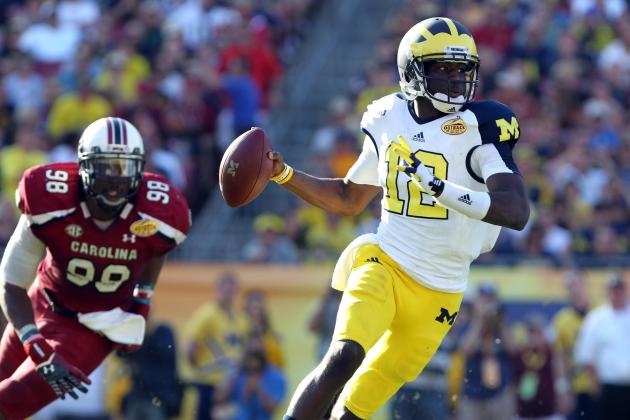 Kim Klement-USA TODAY Sports

Some may wonder how this position could be ranked this low on the list with Devin Gardner at the helm. Well, it's actually quite simple: The depth behind him is incredibly thin.
Shane Morris will probably be Gardner's backup, but it's impossible to predict how he would do if he were, for some reason, thrust into action.
Brian Cleary and Alex Swieca are next on the depth chart, but both are walk-ons. Russell Bellomy likely would have been Gardner's backup, but he recently tore his ACL and was lost for the year.
If Bellomy would have stayed healthy, this position unit probably would have been ranked a bit higher.
Honestly, it's actually amazing that it even makes this list when considering the lack of depth. The fact that it did just goes to show you how special Devin Gardner really is.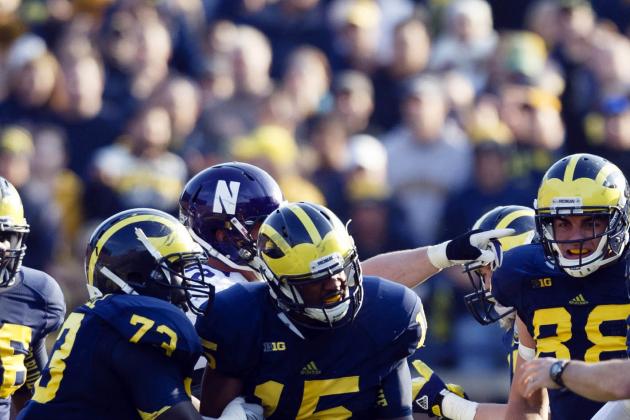 Rick Osentoski-USA TODAY Sports

Michigan's linebacking situation is a bit of a hard one to judge because of Jake Ryan's status. With him, this is probably the strongest position on the entire team.
However, the Wolverines will likely be without him for at least half the season, so this ranking is based on him not being part of it.
What that tells you about the job the coaches have done is that even when Ryan goes down, this remains one of the strongest positions on the team.
In my opinion, this unit is so strong because of James Ross. He's only a sophomore and this will be his first season as a starter, but the expectations are through the roof for him.
He's going to emerge in a big way and should be an absolute stud.
Meanwhile, everyone knows what to expect out of veteran Desmond Morgan by now: He's not the most physically gifted player, but he simply gets the job done.
The SAM position that Ryan left vacated is where the question marks lie. Brennen Beyer and Cam Gordon will likely be co-starters, substituting in and out on passing and running downs.
The depth as a whole is very strong as well, with Joe Bolden likely being one of the top non-starting linebackers in the Big Ten.
Needless to say, Jake Ryan is obviously the key to this unit. If he is able to return to his old form in early November like some think, watch out.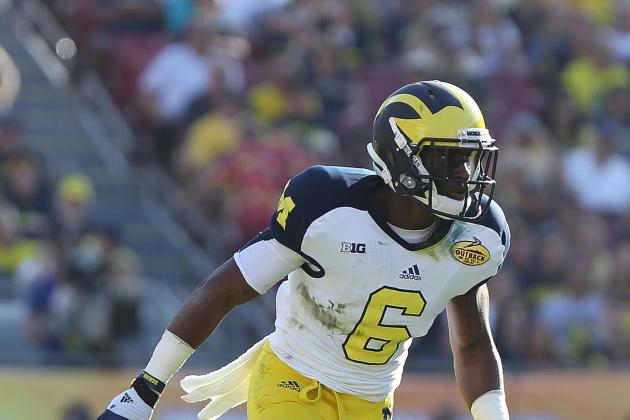 Kim Klement-USA TODAY Sports

The depth and talent Michigan has built at cornerback is incredible. It is so strong that some believe Raymon Taylor—who started all of last season and did just fine—could be unseated as a starter.
Veteran Courtney Avery is somewhat of a popular pick to start over Taylor, but others like him in his role as a nickelback.
Blake Countess returns after missing all of last season with injury. He was quickly developing into a star as a freshman in 2011, and he will hopefully pick up right where he left off.
Expectations are also extremely high for early enrollee freshman Dymonte Thomas, who will likely start out in a nickel role.
Ross Douglas is another freshman who enrolled early, so it's hard to envision him not playing this season.
And Delonte Hollowell and Terry Richardson could potentially be in the mix.
This group of corners is already very strong, and will only get better with Jabrill Peppers arriving next season.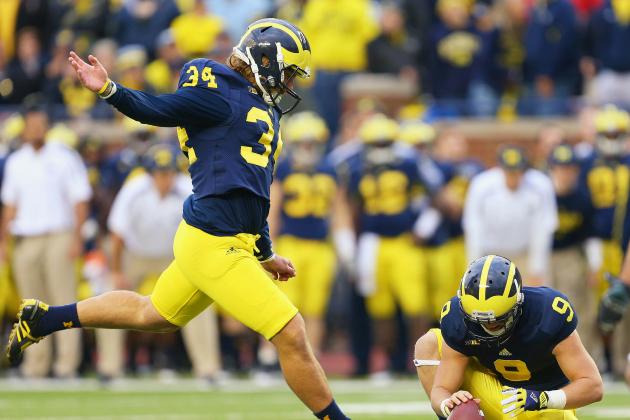 Mike Carter-USA TODAY Sports

Laugh all you want at this one, but having a reliable kicker is very important.
Brendan Gibbons is as reliable as it gets, and he turned into one of the best kickers in the country last year. He will be on the preseason watch lists for awards that go to the best kicker nationally.
Gibbons did just fine under pressure, as he is arguably best known for his game-winning kick to beat Michigan State at the Big House.
Michigan has a luxury in that it has another very good kicker on the roster besides Gibbons: Matt Wile.
With Will Hagerup suspended, Wile will likely handle the punting duties this year, but he can certainly kick fields as well if needed.
We saw this play out a few times last year, as Wile was brought in for field goals of great distance.
There have been plenty of games over the last few years that have been decided by a late or game-winning field goal, so having a reliable kicker is a must. Therefore, I am absolutely fine with this being the strongest and most complete unit on Michigan's team.